What is Dopamine Dressing?
At King & Allen, we are always interested in the psychological effects of our clothing and different ways of dressing, from sprezzatura to spezzato. So when we heard about so-called 'dopamine dressing,' we were immediately intrigued and set out to investigate it further.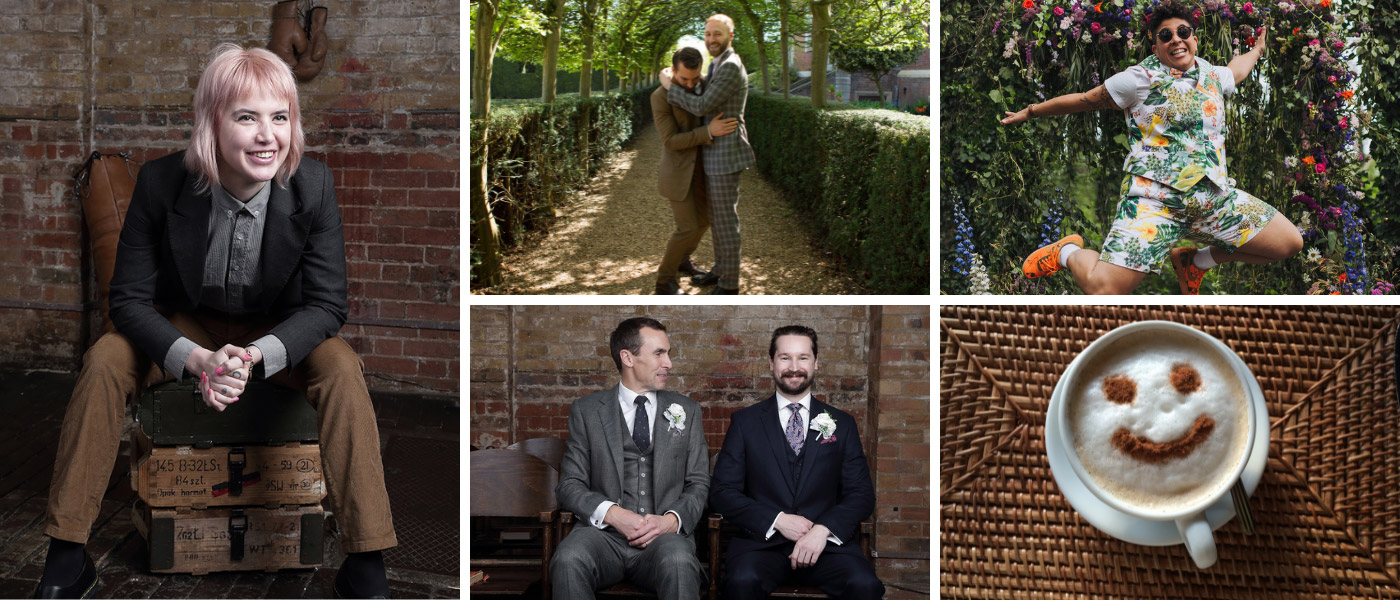 The chemical dopamine, also known as the 'feel-good' hormone, is released when we experience pleasurable events or situations and makes us want to seek out those experiences again. Essentially, 'dopamine dressing' is finding joy in the things you choose to wear. Many people choose to mindfully consider what they wear, in an effort to elevate their wellbeing. When they put on an outfit or a piece of clothing that makes them feel good, it's linked to that rush of dopamine. 'Dopamine dressing' is often linked with choosing bold colours but it's not just about hues. It's about finding something you feel comfortable and confident in, something that makes you smile and perhaps, has meaning for you. Read on to find out how you could incorporate 'dopamine dressing' into your daily routine, by using our 'cloth, construction, colour' approach.
Cloth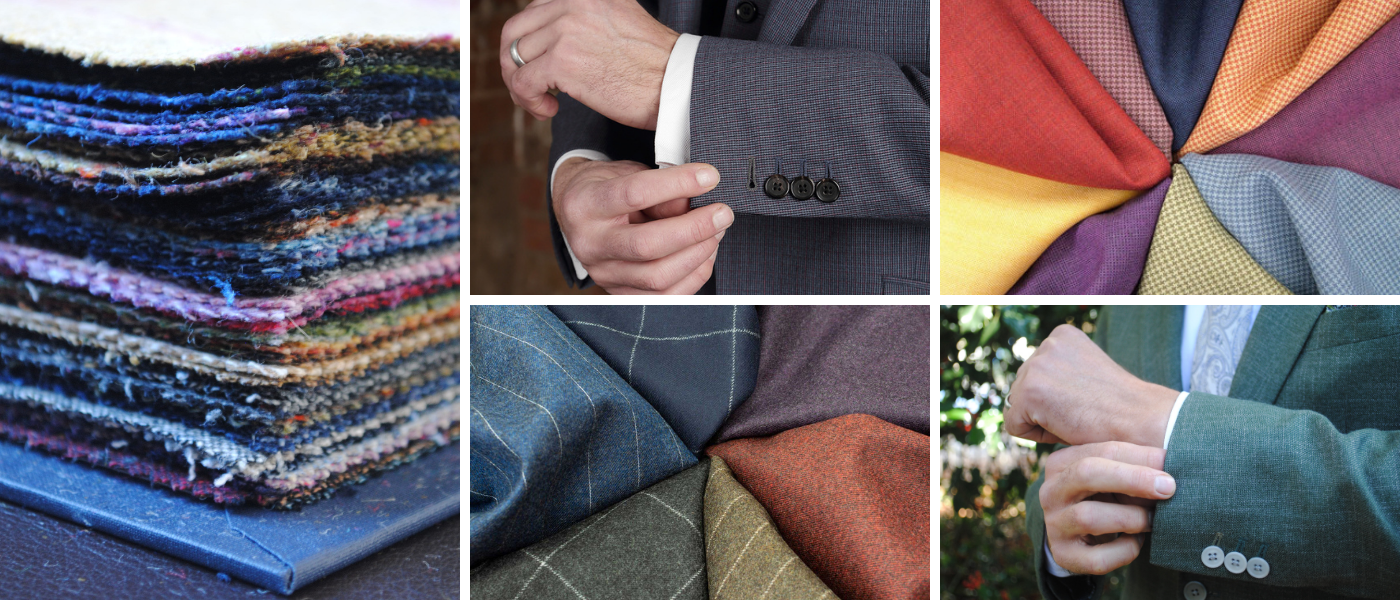 There's nothing like slipping into an outfit made from a soft, luxurious cloth. For many of us, that might be putting on a favourite pair of pyjamas, or a special cashmere jumper. For others (ourselves included), this can mean putting on a suit made from a fine wool, a bamboo or even a coat made from cashmere. Explore a range of fabrics, to see what you like. You could experiment with a fun check pattern or a pinstripe or herringbone; you might be surprised! What feels great to one person, might not feel the same for another, so we'd always recommend taking a look at a range of fabrics and noting how they feel. We have a swatch service for a few of our Holland & Sherry cloths, which you can try at home. Ultimately, it's about finding a fabric that makes you feel great and always feels amazing to put on.
Construction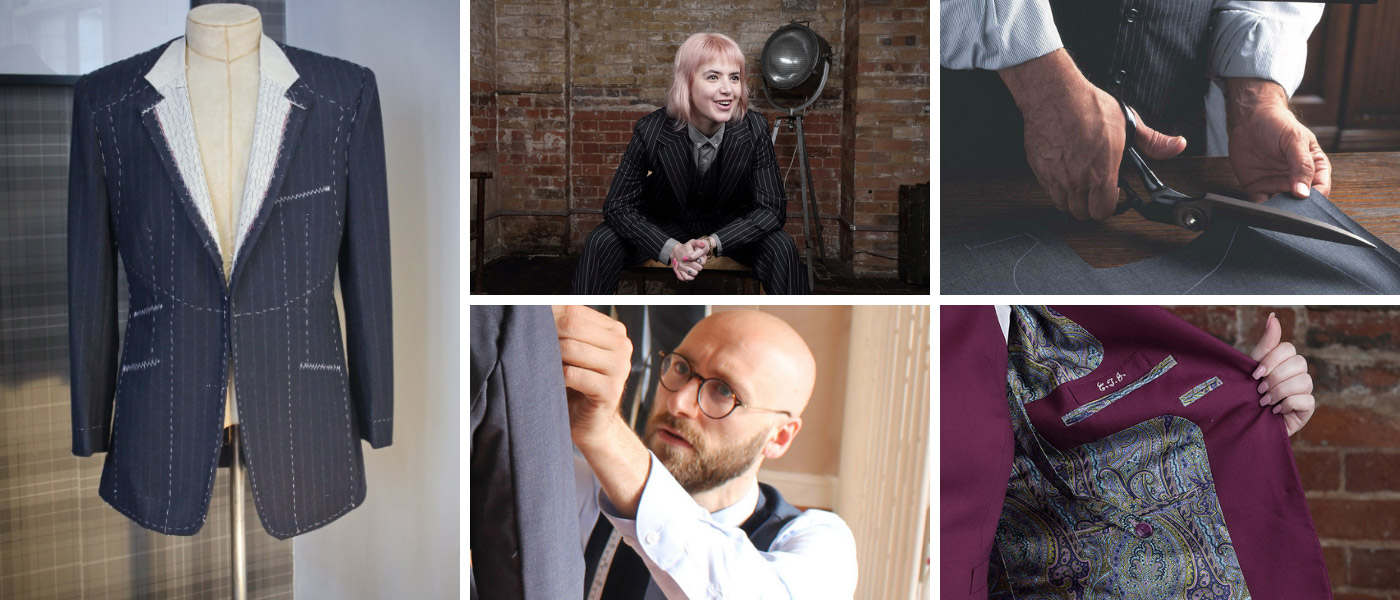 Have a think back to a favourite outfit or piece of clothing. What was it about that garment that you loved? Was it the fit? The drape? The fact that you could wear it without fidgeting and just feel amazing? Having a well-fitting piece of clothing can make the world of difference. It can increase your confidence, make you walk a bit taller and feel more powerful. For our bespoke suits, whether made-to-measure or fully-bespoke, we take a range of measurements and postural notes and work with you, to ensure a perfect fit. Knowing that you have a lasting piece of clothing, made just for you, that feels amazing every time you wear it, is surely the pinnacle of dopamine dressing. We also offer a premium alterations service, where you can bring your ill-fitting clothing and give it an update. 
Colour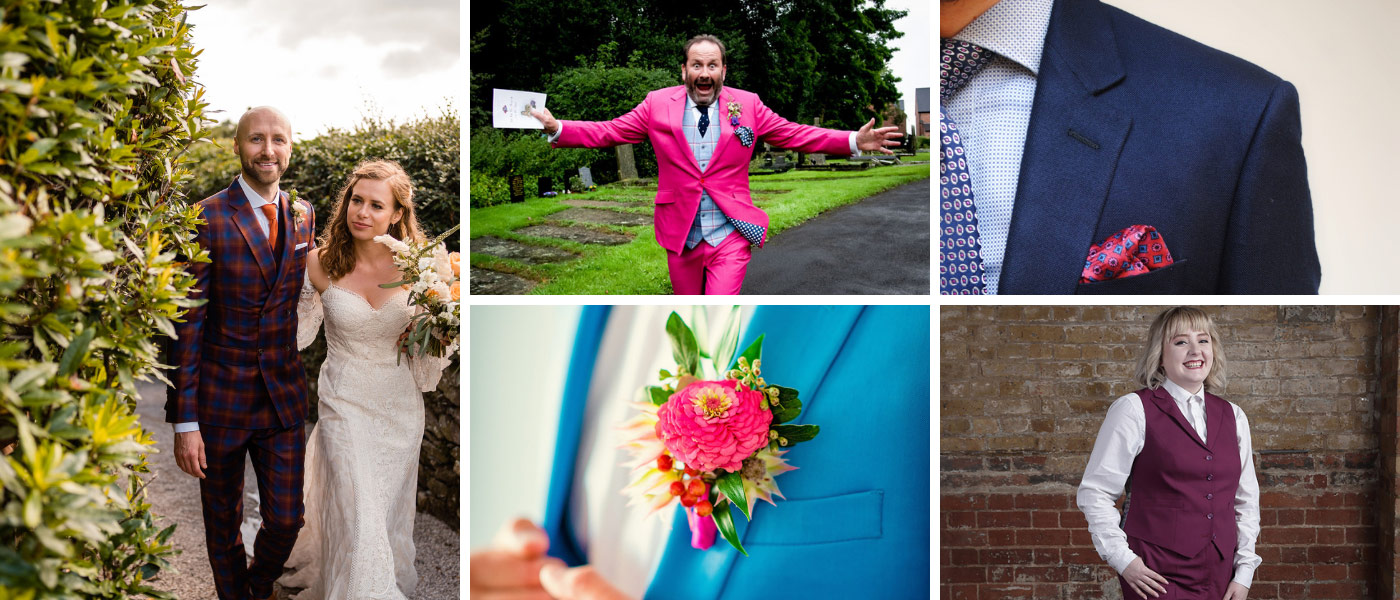 Fans of bright colours will often say that wearing a bold hue instantly elevates their mood. Colour can also have meaning for different people, with some advocating wearing yellow to feel instantly sunnier, with others lauding the benefits of navy blue when trying to appear confident and knowledgeable. Colour theory is the subject of a multitude of books, videos and blogs and  technicolour dressing can certainly make a statement. As with everything else, it's essential to find what works for you. If you feel happy and comfortable in a particular colour, then having an outfit in that hue will always spark a little bit of joy in your life. 
If you'd like to find out more about having a suit made with King & Allen, get in contact with us today or arrange an appointment.
Arrange a Fitting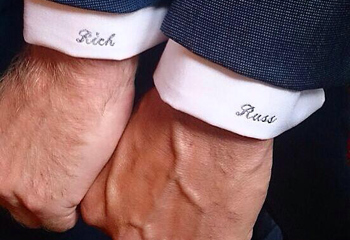 26 May 2022
Planning for your wedding can be a stressful time for some and the day itself often passes in a blur of joy and excitement. That's why it's important to 'stop and smell the roses' during your wedding journey and remember all of the reasons you've chosen to marry the love of your life. After the event itself, there are a plethora of ways you can look back fondly on the day, from the photos, to the video, to the signatures in the guest book. But did you know that your wedding suit can also serve as a reminder of the best day of your life? Read on to find out how...
Weddings
26 May 2022
2022 is a very special year for Pride, as it marks 50 years since the first ever march in 1972. While there were only 700 bravely marching then, this year it is expected there will be over 2 million attendees! Of course, many historical milestones have been achieved since 1972.
Style Tips & Advice
Style History
26 May 2022
Next week, the whole world will be watching as we celebrate 70 years with Queen Elizabeth II on the throne! The Queen has created quite the signature fashion lookbook that deserves its own jubilee. Her style has, quite literally, stood the test of time. Through nine decades, with her vibrant pant-suits and matching hats, stunning heirloom brooches - not to mention the symbolism behind every ensemble - it's no wonder the Queen is our style icon.
Style History