What is Sprezzatura?
As John Galliano once said: 'The joy of dressing is an art.' Here at King & Allen, we believe that the perfect suit is an art form and one that can keep inspiring the wearer for many years. The classic suit will never go out of style but what if you wanted to change things up? What if you wanted to start your own dapper rebellion? Allow us to introduce you to Sprezzatura!

What is it?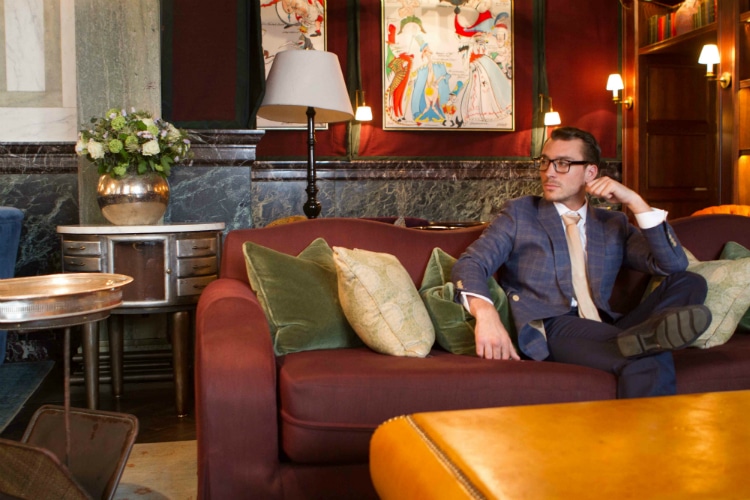 Sprezzatura is an Italian phrase, which, loosely translated means a casual elegance or the practice of perfecting a look that is, at once, crafted and careless, studied and nonchalant, modish and traditional.
Confused? Worried that it all sounds a bit hipster? Fret not! We'll show you four small ways you can begin your Sprezzatura practice.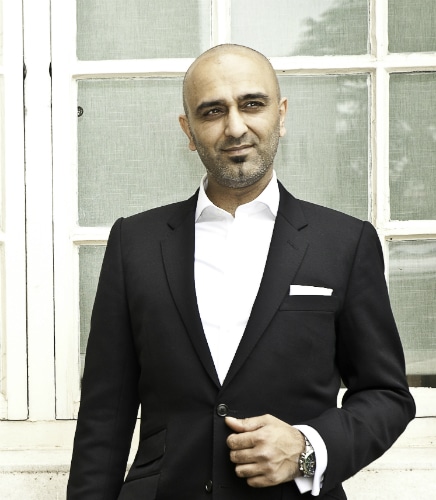 Loosen Up
One of the easiest ways to indulge in some Sprezzatura cool is to undo some buttons. This may be the top button of your shirt while wearing a tie, or your shirt cuff buttons while wearing a jacket.
It's the small, intricate touches that show a cool poise, while still maintaining the crisp lines and sharp tailoring of your favourite suit.
Live and Let Tie
The tie is a highly-versatile accessory, with a seemingly endless array of tie knots to try out. It's also an ideal opportunity to perfect your Sprezzatura look. For example, you might wear your favourite suit/shirt/tie ensemble but wear the tie with the back blade longer than the front blade. Or let the back blade sit next to the front blade, creating a twist in the knot.
This may seem sloppy to some and downright horrifying to others, but what we're trying to achieve here is an intentional rebellion against style norms. It's about exploring quirky, fun ways of dressing for yourself, not others.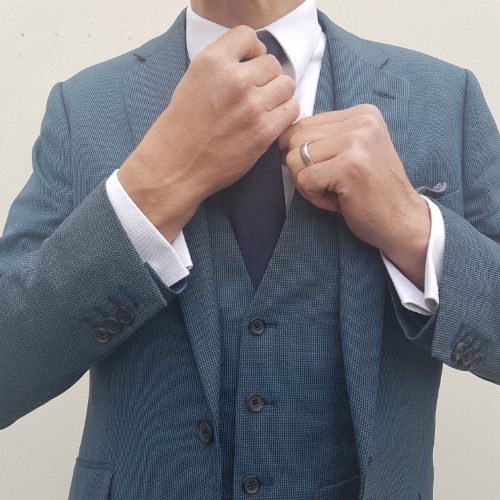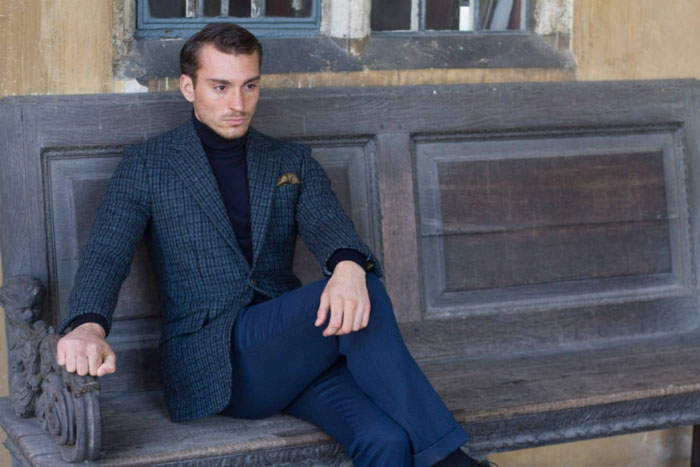 Formal Informality
The ultimate Sprezzatura, is to combine both formal and casual elements in a way that looks effortlessly harmonised. So, you could pair a double-breasted jacket, shirt and tie, with a pair of jeans. Or a flamboyant waistcoat with a plain shirt and standard chinos. Or even a casual shirt, jacket and shorts for some summertime 'Sprezz.'
It's all about what inspires you, what excites your fashion sensibilities.
Layer It Up
As we head into autumn, layering is an excellent idea to cool off or warm up on days when the temperature can vary considerably. And what better way to layer up than with some Sprezzatura charm? A bright v-neck jumper, paired with a crisp white shirt and tailored trousers, all topped off with a deep tan overcoat slung carelessly over your shoulders. Perfection.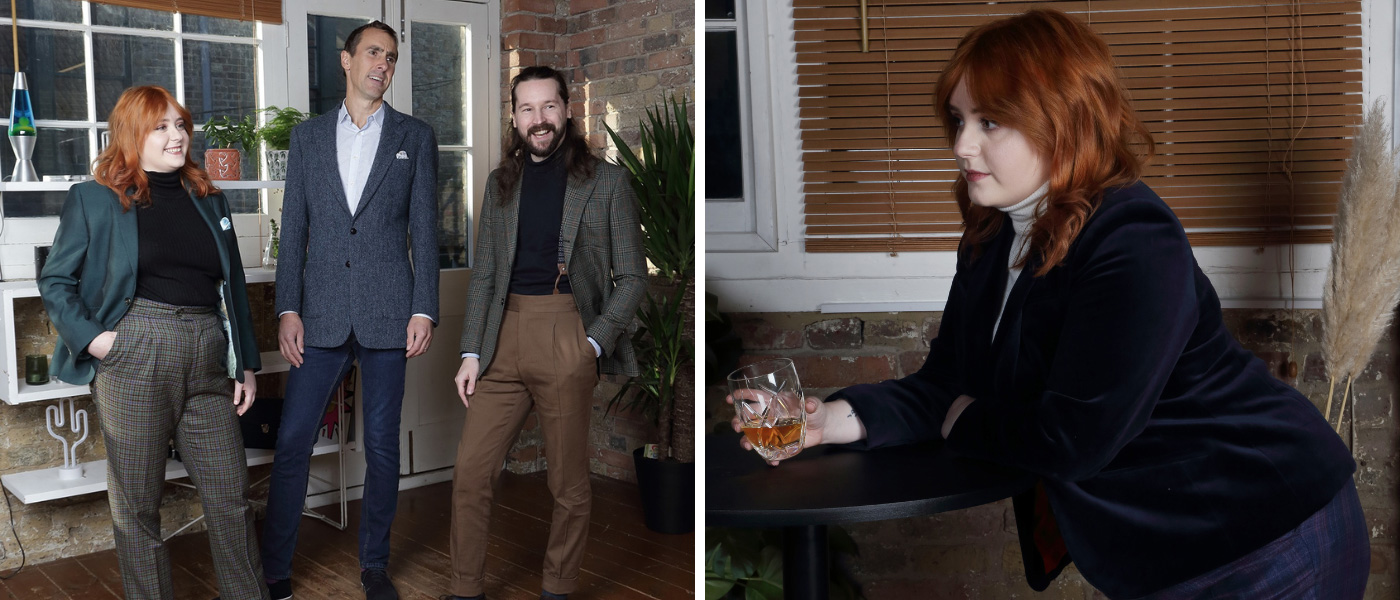 26 September 2019
An increasing number of companies are adopting a less formal office dress code these days, with fewer businesses expecting their male employees to show up in a suit and tie. Instead, the new watchword is 'smart-casual'. But where does that leave the suit lover?
Style Tips & Advice
Business Style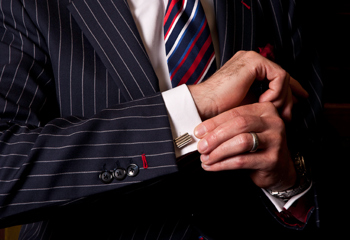 12 September 2019
The term 'pinstripe' refers to the very thin, parallel lines that run through a cloth, contrasting with the main colour. Taken at face value, it would seem to be a fairly bland description of a simple fabric pattern. But the history of the pinstripe suit is anything from bland and, indeed, the suit itself has a host of connotations attached to it.
Style Tips & Advice
Style History
27 August 2019
The new Peaky Blinders series is back with a bang and we're not just talking about the storylines. As ever, Tommy and his crew look as sharp as the razor blades the real-life Peaky Blinder gang were rumoured to stitch into the peak of their flat caps.
Style Tips & Advice
Celebrity Style
Style History