King & Allen offer a premium alterations service at our Surbiton, Knutsford and Liverpool Street branches.
We are able to perform alterations to suits and a range of other garments:
Resizing after weight loss/gain
Fitting new, off-the-peg garments
Modernising styles
Upcycling and vintage clothing
To find out more, please contact us or book an appointment today.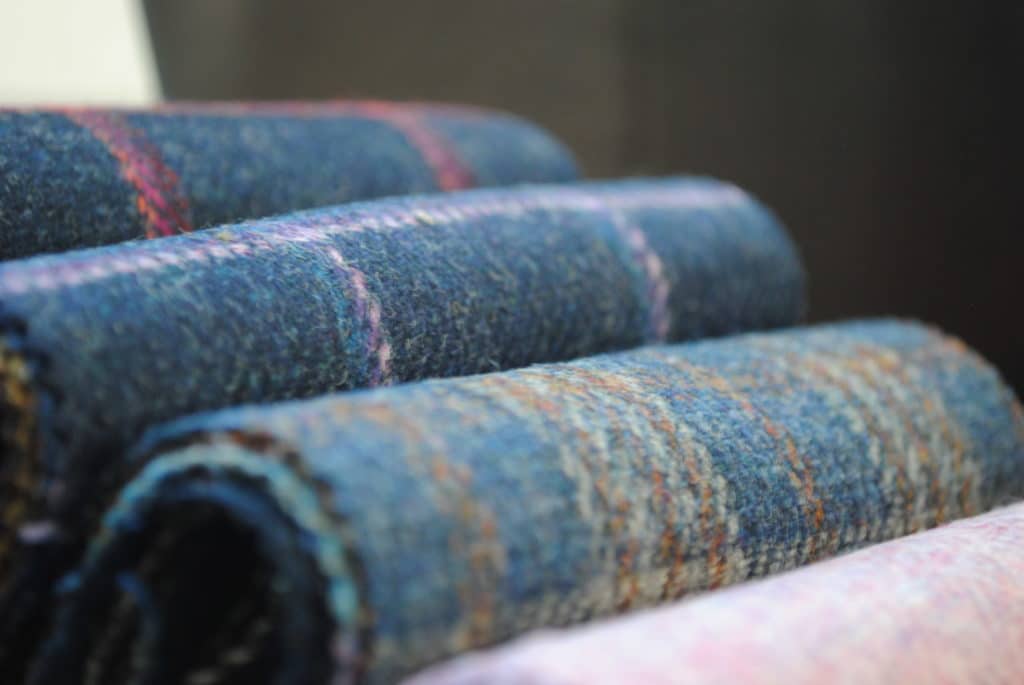 At King & Allen, we understand the importance of looking and feeling your absolute best. There's nothing better than putting on a perfectly-fitted suit that hangs well on the body and looks stylish and contemporary. That's why we offer our premium alterations service at our venues in Surrey, London and Cheshire. Whether you have an old suit languishing at the back of your wardrobe or you've just bought an off-the-peg number that you'd like to fit you better, we can help. 
What Types of Alterations?
There are so many alterations to choose from, all of which carry their own benefits. Whether you want to lengthen or shorten, let out or take in, modernise or add some classic touches, there is a huge variety of choice available. But what are some of the more popular options and how can they enhance your suit?
Let Out / Take In
If your weight has gone up or down, you'll no doubt be wanting your suit to fit as well as it did before. We can take in garments so that they fit better on the body, by adjusting the trouser waist and seat and by taking in the seams on the jacket. We can also perform a 'waist suppression' (not a form of torture, don't worry!) where we can cinch in the waist of the jacket to give a 'v' or hourglass shape.
We can also let out your suit, to make it more comfortable and hang better. Most suits will have a certain amount of allowance in the seams so that we can do this, leaving you to enjoy your suit again.
Shorten / Taper
Before and after tapering the trousers and shortening the leg
One of the most common alterations we perform is shortening and tapering trouser legs. This is popular for a number of reasons. If buying off-the-peg, you often have to make concessions with the overall fit and the length of the trousers if often one of the biggest compromises. Tapering is also popular as a way to modernise a suit that is looking out-of-date. For example, in recent years, we have seen a move away from long, baggy trousers to a more tapered aesthetic where the hem rests on the shoe with either a single break or merely skims the upper part of the shoe for a more contemporary look.
We can also shorten a jacket that hangs too long on the body, which will help to enhance your natural proportions. The correct length sleeve can also add to the overall look of your suit. Too long and you look swamped, too short and the jacket looks badly-fitted. For more on the perfect proportions for your suit, take a look at our video:
What Happens at my appointment?
When you book an alterations appointment with King & Allen, you know that our years of expertise and our highly-skilled team of consultants and tailors will offer a superlative service. When you arrive for your alterations appointment, one of our consultants will ask you what kind of alterations you are looking for and will guide you through your various options, taking your own style into consideration. 
We will ask you to put on your garments, using the changing rooms provided. The consultant will then have a look at how the suit looks on, pinning it where it may need alterations and making detailed notes. This is a constant dialogue between consultant and client, with your feedback being of the utmost importance. We may take some pictures to pass onto our in-house tailor, so that they also have a good idea of how the garment hangs. Once this is completed, we will then carry out the alterations and let you know an overall price and when you can expect to pick the garment up.
Prices
The prices for your alterations will depend on the extent of the alterations needed and we can give you a definitive price once you come in for an appointment. For a rough guide, please see our price list for the most common alterations below:
For our suit alterations in Knutsford please request an appointment here.
For our suit alterations in Surbiton, please request an appointment here.
For our suit alterations in London, Liverpool Street, please request an appointment here.