What is a Baste Fitting?
When you choose our fully-bespoke range, a unique pattern is created to your precise measurements. A few weeks into the process, you will try on a partially-completed suit, allowing your tailoring consultant to sculpt the garment to your shape. Based on this fitting the original pattern will be amended and then the suit will be hand stitched by a highly-skilled team; a process that takes over 50 hours of precise, detailed work. The end result is a beautiful suit that will be a totally exceptional, one-of-a-kind garment.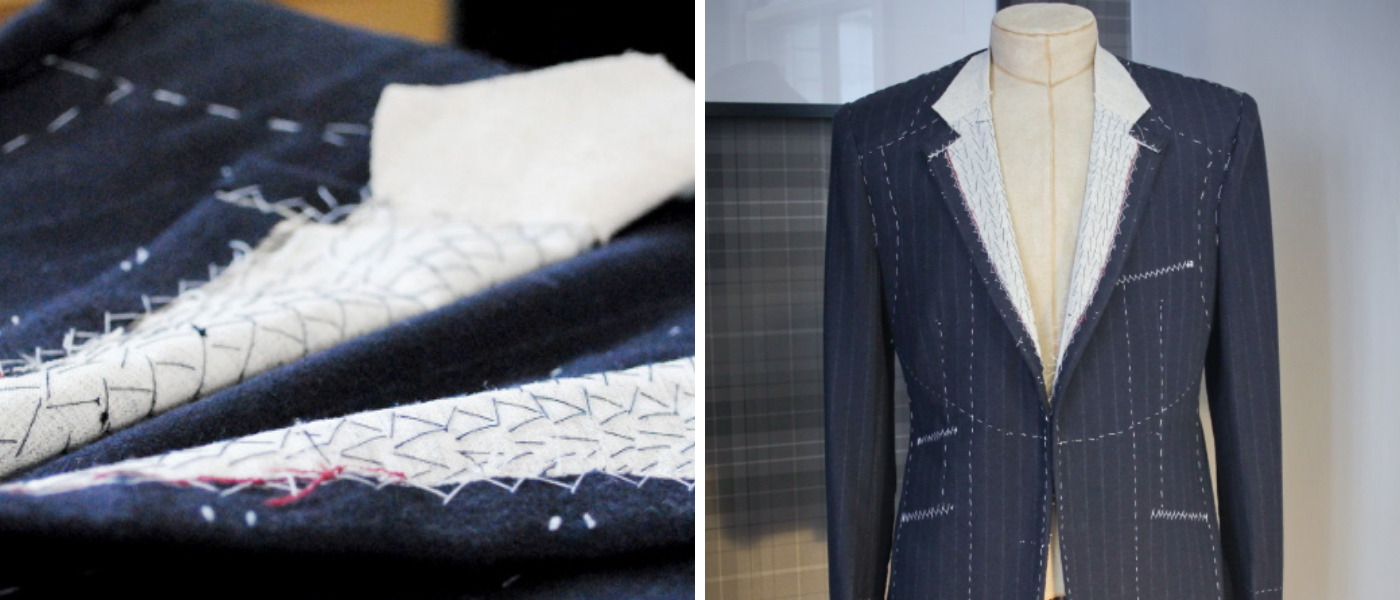 Why is it called a baste fitting?
When the pattern is created, it is then held together by loose, white 'baste' threads. This means that the suit is not in its final shape and gives us an opportunity to sculpt it to your shape or create the shape that you are looking for. It will be the first time you try on the suit and we can see how it is fitting and make any adjustments. You will see it won't have any of the details of the final suit, such as the pockets and buttons as these limit our ability to change the pattern.
Why do we have a baste fitting?
As we mentioned, the baste fitting allows us to make minute adjustments so that the suit drapes well and is fitting as you want it to. It also means that you get a sneak peak at your suit before its completely finished, which means you can change some of the style details if you wish. For example, it might have been difficult to imagine the width of your lapel but once you see it on the suit, you can judge what would be best. As well as this, the baste fitting is one of the most special, unique elements of the bespoke experience and our clients always say how enjoyable it is.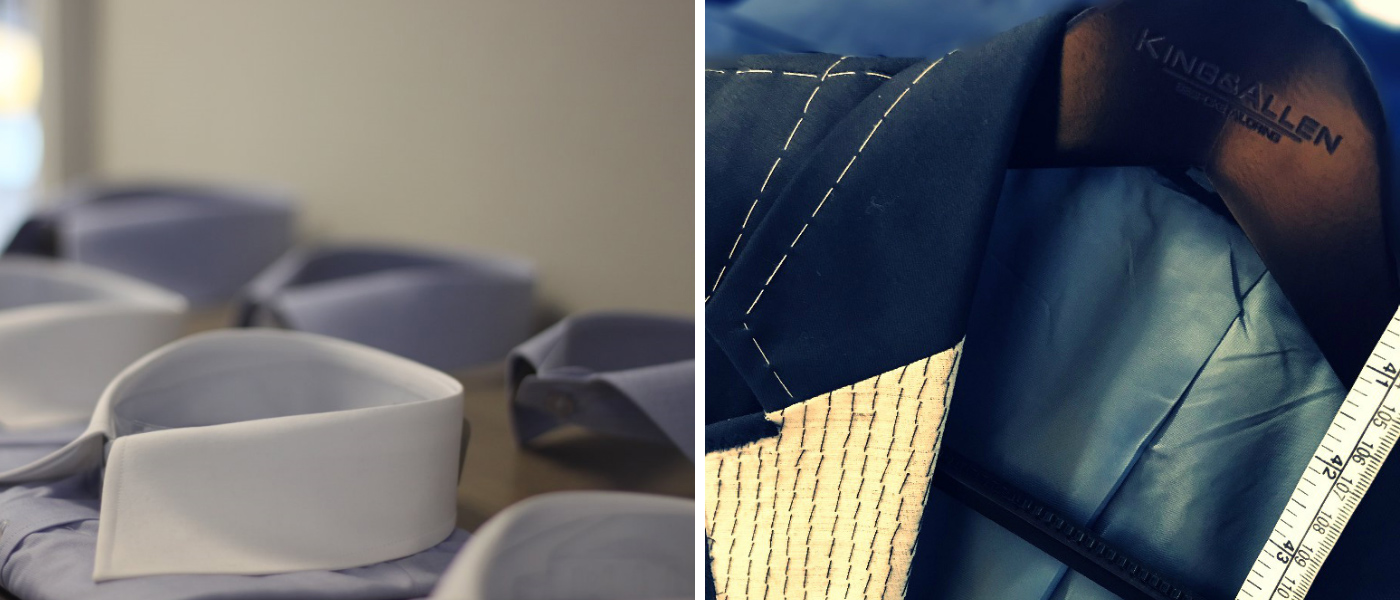 How can I prepare for the baste fitting?
There are a few things you can do to prepare for the baste fitting. The first is to decide on the shirt or top you'll most likely be wearing with the suit (or, if you're ordering one with us, we'll have it at the fitting for you). If applicable, it's also a good idea to wear the bra that you'll most likely be wearing with the suit. We'd also suggest bringing along the pair of shoes you'll wear with the suit, or ones with a similar shape or heel height. 
What happens at a baste fitting?
At the baste fitting, we'll have the suit ready for you to try on. As mentioned above, the jacket and waistcoat won't have any proper buttons but will have markers for the buttons themselves. The trousers will have a popper button, which will replicate the place of the final fastening. We'll ask you to try on the suit and ask how it feels. We'll then take a look at how the suit is fitting and if any adjustments need to be made. This means we might have to pin the cloth in certain places or make marks with chalk. We'll also ask if you're happy with all the style details. If you want to, you can also order a shirt at this stage, to go with your completed suit. We'll take some pictures of you in the baste suit, so that our tailor will be able to see how the pattern is fitting.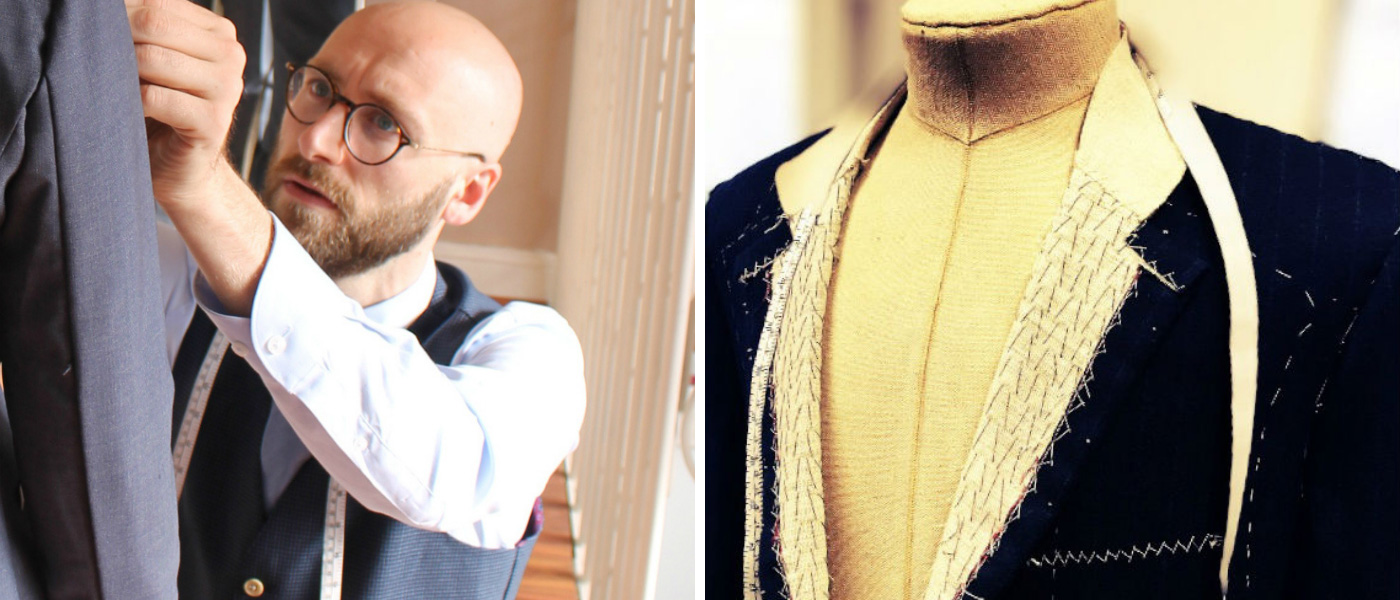 What then?
After your baste fitting, the suit will be fully-constructed and you'll come back for another fitting a few weeks later. You'll then be able to see the completed suit, with all of the style details, lining, pockets and buttons. If any further alterations are needed at this point, we will complete them and then your suit will be ready to pick up.
We'll also keep your unique pattern on file, so when you come back to us for a new suit, we'll already have it ready and raring to go and we can complete a new suit without the baste fitting.
If you have any questions about your baste fitting, or would like to discuss the fully-bespoke process in more detail, please contact us today or arrange an appointment here.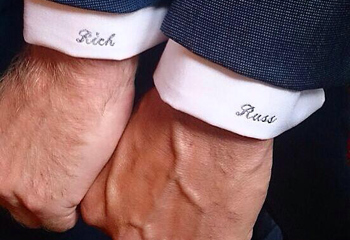 26 May 2022
Planning for your wedding can be a stressful time for some and the day itself often passes in a blur of joy and excitement. That's why it's important to 'stop and smell the roses' during your wedding journey and remember all of the reasons you've chosen to marry the love of your life. After the event itself, there are a plethora of ways you can look back fondly on the day, from the photos, to the video, to the signatures in the guest book. But did you know that your wedding suit can also serve as a reminder of the best day of your life? Read on to find out how...
Weddings
26 May 2022
2022 is a very special year for Pride, as it marks 50 years since the first ever march in 1972. While there were only 700 bravely marching then, this year it is expected there will be over 2 million attendees! Of course, many historical milestones have been achieved since 1972.
Style Tips & Advice
Style History
26 May 2022
Queen Elizabeth II recently celebrated 70 years on the throne and it is her official birthday on the second Saturday in June. The Queen has created quite the signature fashion lookbook that deserves its own jubilee. Her style has, quite literally, stood the test of time. Through nine decades, with her vibrant pant-suits and matching hats, stunning heirloom brooches - not to mention the symbolism behind every ensemble - it's no wonder the Queen is our style icon.
Style History