Many people have no idea what to expect when ordering a bespoke suit for the first time and this can make it a daunting prospect for them. Thankfully, King & Allen are very different to the stuffy tailors you might have an image of!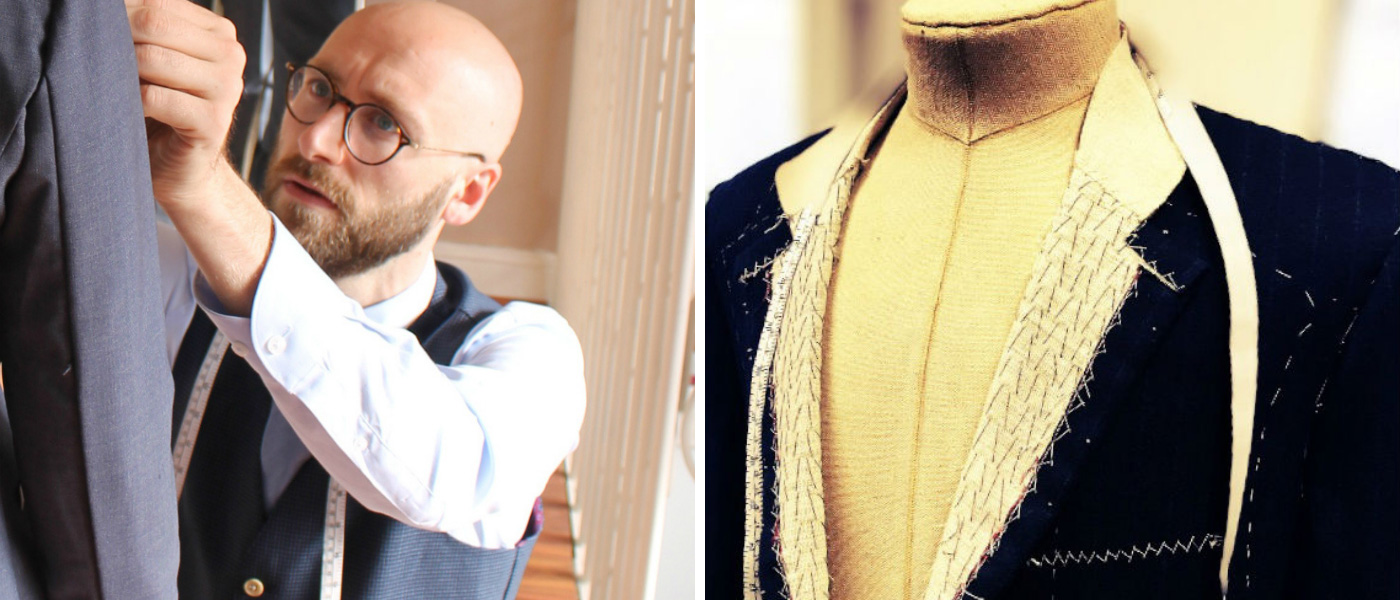 What to Expect from the Bespoke Suit Process
Whether this is your first bespoke experience or you are a suit connoisseur, we provide you with a welcoming, customer-focused experience that is all about making you look and feel amazing.
Because our schedule can get booked up very quickly, we encourage you to book your initial consultation in advance. You can do this by either calling us on 02083906134 or requesting an appointment.
Your initial consultation will be up to an hour long, which is enough time to choose a cloth, select a style and get measured. We can go through as much or as little as you want at this appointment. There is no obligation to buy, so it is a great opportunity for you to find out more about what we do before finalising your options.
Your Initial Consultation Getting to Know You
At the beginning of your consultation, your tailoring consultant will hand you a short questionnaire to fill out. We'll also sit with you and discuss what you're hoping to get from a suit and if you have any images or ideas you've brought with you.
Your answers to these questions will give us the information we need to show you our recommended cloth books and get started on the style.
Selecting a Cloth
We have over 3000 cloths to choose from, so there should be something for everyone's taste and requirements. At your consultation, you can browse through our cloth books at your leisure. Your tailoring consultant will be on hand to guide you through our huge array of fabrics.
If you'd like to see a small selection of these cloths before your consultation, you can order free fabric samples online.
Once you have chosen a cloth that you like, we will show you our lining selection. Whether you like classic neutrals, bold colour or quirky prints, we have the perfect lining for you.
Styling your Suit
Whether you opt for our made-to-measure or our fully-bespoke construction method, there are so many style options available to you.
Your tailoring consultant will guide you through our style options, with the help of our sample jackets. If there is a particular style detail that you would like to include in your suit, mention it to your consultant. It is very likely that we will be able to include it.
Measuring You for a Bespoke Suit
In order to be as accurate as possible, we request that you wear trousers (not jeans) and a shirt to be measured in. If you would like to order a skirt, please bring along your favourite skirt, as well as the trousers. We have fitting rooms, so if you want to bring a change of clothing, that is absolutely fine.
Whilst measurements are very important, your body posture is critical to the fit of the suit so your tailoring consultant will take a combination of up to 30 unique measurements from your body, as well as take notes and photographs of your posture.
This process only takes 15-20 minutes.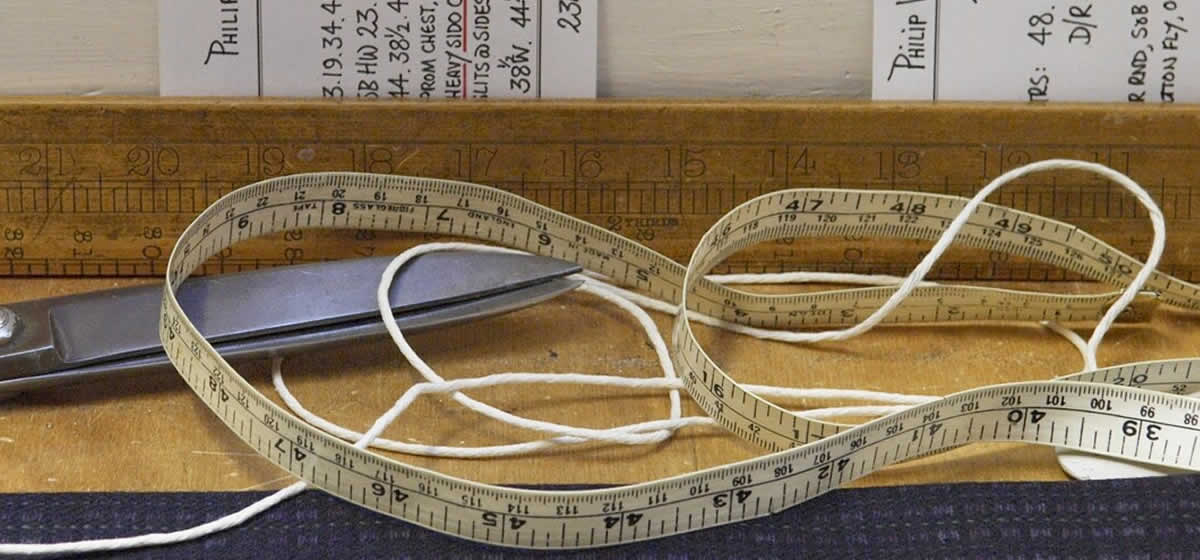 Placing Your Order
At this stage, we have all of the information we need to start tailoring your suit. We take a 50% deposit when we place the order and the balance is due when you collect the finished suit.
Baste Fitting (fully-bespoke suits only)
If you have ordered a fully-bespoke suit on our regular service (not one of our express services), you will have a baste fitting on your suit, four weeks after placing your order.
At this fitting, you will try on the "skeleton" of your suit for the first time. It is not fully constructed. Instead, it is basted together to allow us to mould the suit to you before it is completed.
Once you are wearing the suit, your tailoring consultant will reconfirm various measurements and start to pin and chalk for any necessary improvements. This process is a collaboration between you and your tailoring consultant so that we can achieve the fit and silhouette that you desire.
The tailor will then complete the suit, based on the notes made at this fitting.
Fitting the Completed Suit
Bespoke tailoring is an art – not a science, so it is not uncommon for your suit to need a fitting before it is ready for you to take home.
Your first fitting will be six weeks after placing your order for our made-to-measure suits. For those of you getting a fully-bespoke suit, it will be five weeks after your baste fitting. If you want your fitting to be sooner, we do offer express services.
At this fitting, you will try on your fully constructed suit for the first time. Your tailoring consultant will assess whether the suit needs any alterations. You will also have an opportunity to provide feedback on the fit and how it feels.
If you need alterations, your tailoring consultant will pin the garment for our tailor to alter. We will then book you in for a further alteration fitting in two weeks time. This is sooner if you are on our express service.
Taking your Suit Home
If your suit doesn't need alterations, you may take it home! All we would ask for is your remaining balance.
After you collect your suit you have 21 days to bring the suit back for free alterations. If you notice anything else that needs adjusting after wearing it a few times, please do get in touch. We are more than happy to help.
If you have any questions, please see our FAQs page or contact us.
Book a Fitting
View Our Lookbooks