How to Make Your Wedding Suit a Memento
Planning for your wedding can be a stressful time for some and the day itself often passes in a blur of joy and excitement. That's why it's important to 'stop and smell the roses' during your wedding journey and remember all of the reasons you've chosen to marry the love of your life. After the event itself, there are a plethora of ways you can look back fondly on the day, from the photos, to the video, to the signatures in the guest book. But did you know that your wedding suit can also serve as a reminder of the best day of your life? Read on to find out how...
Embroidery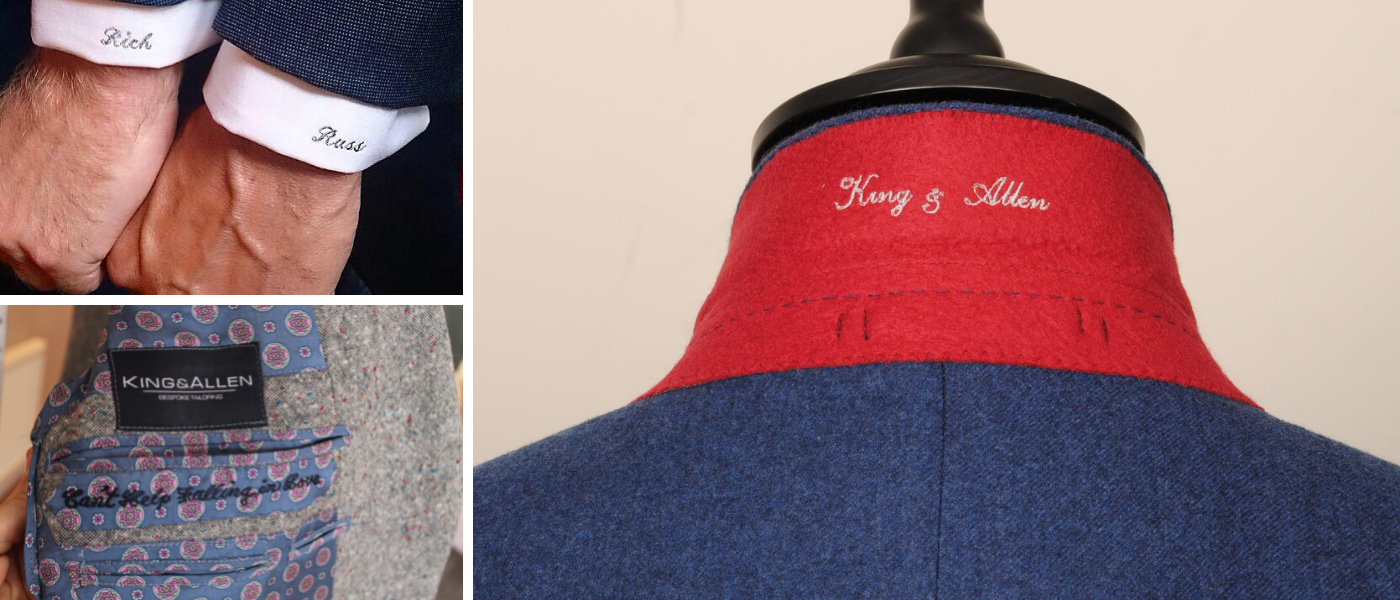 Something that a lot of our wedding suit clients like to do is include their wedding date on their suit. This can be done by stitching the date of the wedding to the inside of the jacket. Others choose to have theirs and their partner's names stitched in as well, in a complementary colour. This is a beautiful way to mark the day and to make sure your suit serves as a reminder of the happiest of days. There is also the option to stitch similar embroidery on the melton (the piece of fabric under the collar). Some choose to have their wedding date here, their initials or even a quote from their first song or one of the readings from the ceremony. Other clients have chosen to have matching embroidery if they are both wearing a suit, or even their own names stitched into their shirt sleeves. The opportunities are endless! 
The Colour Theme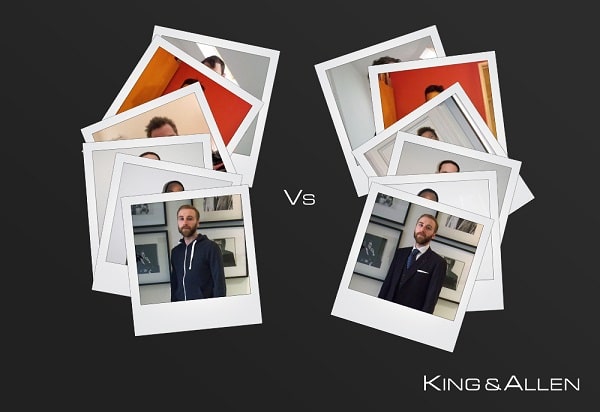 A lot of people planning their wedding choose to have a particular colour theme for their wedding. This might be a purely aesthetic choice, or, for some, that particular colour has a lot of meaning for the couple. We have a lot of experience in advising how to incorporate your colour theme into your suit. As well as looking great, it can also be a fantastic reminder of the day. For example, if your colour theme is red, you might choose to wear a grey three-piece suit and then have contrasting buttonholes or your lining in red as a subtle nod to the overall look of the wedding. Having these small touches on the suit can often be a beautiful reminder of the day.
The Lining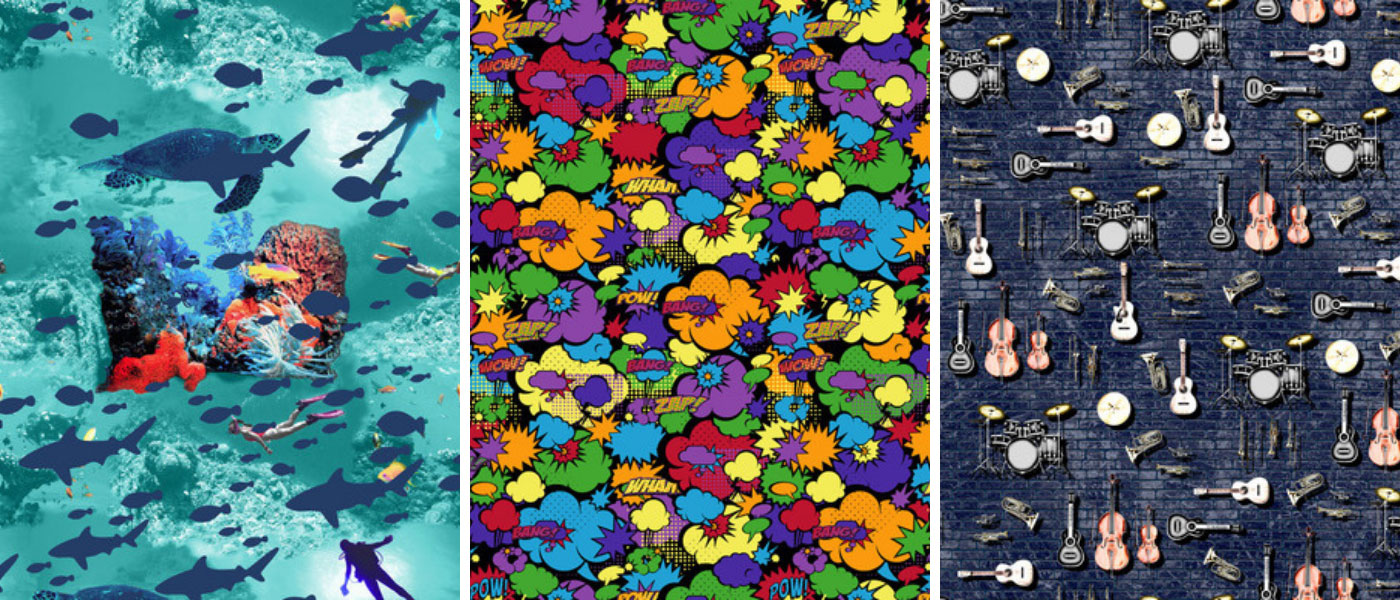 The lining can really make your suit pop. As mentioned above, you might choose to incorporate your colour theme into the lining. Alternatively, we have a huge range of patterned linings which range from standard compositions to more unique designs. For example, if you and your partner are planning a scuba diving trip on your honeymoon, we have an underwater scene. If you met at a gig, we have a variety of music-themed linings. If you bonded over a mutual love of comic books, we have the lining for you! These linings can be a powerful and fun way to celebrate your unique love story and serve as a perfect reminder for your special day.
A Video of the Suit Experience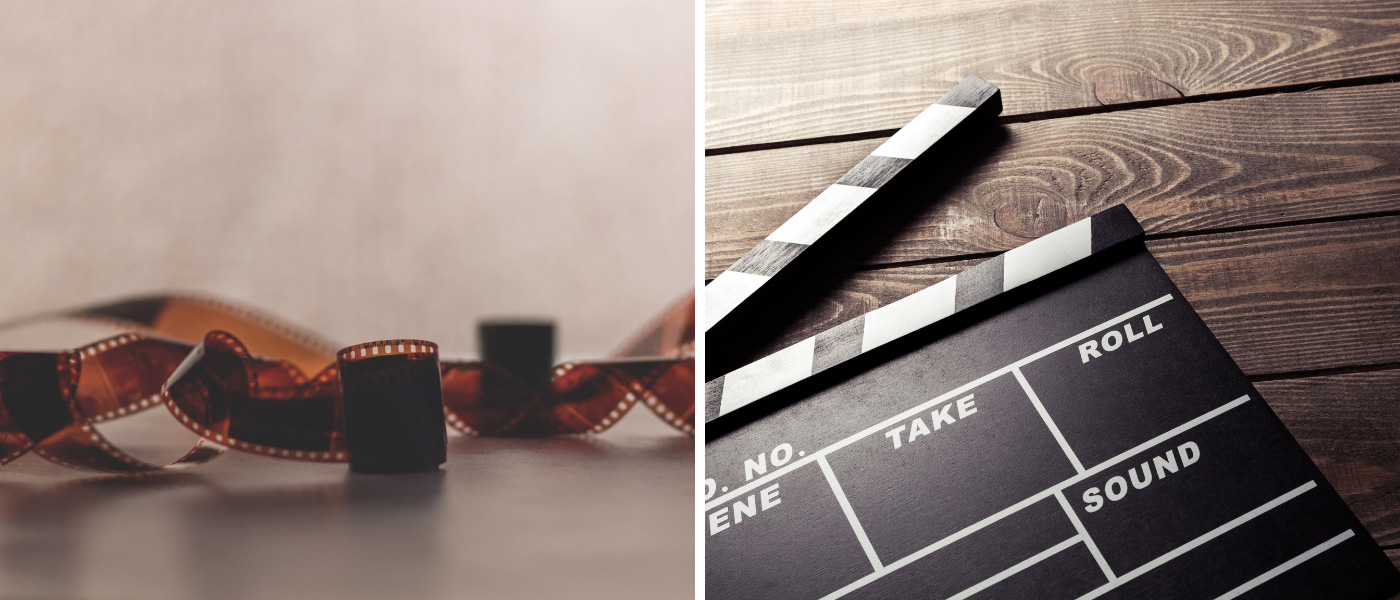 Some of our clients (and even our colleagues) have chosen to talk about their experience of having a suit made with King & Allen. We absolutely love hearing our clients' stories and it's a wonderful way for you to remember the day. You can see some of these stories on our YouTube channel here, or even on our TikTok channel. It can be a great memento, in addition to your wedding video. We'll film and take pictures at your fitting appointment, as well as a quick interview about your experience at King & Allen. If you'd be interested in taking part, please let us know, or speak to your consultant at your initial consultation or fittings.
Swatches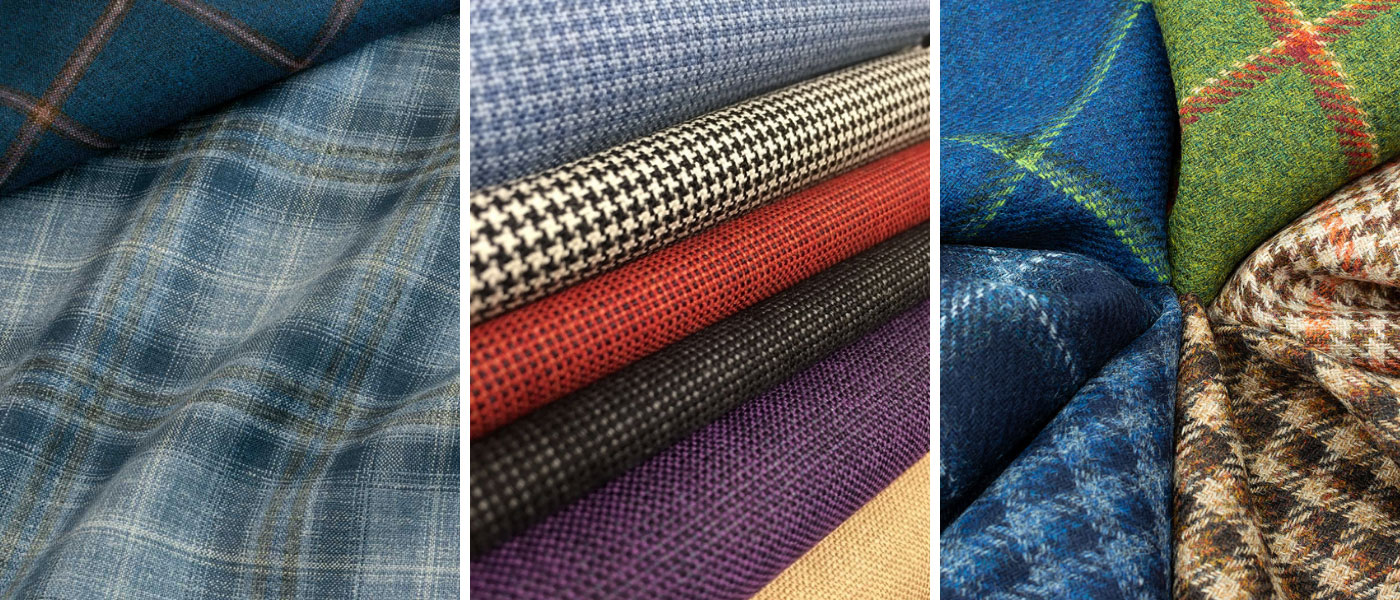 When you come in for your wedding suit consultation, one of the main elements of the appointment will be choosing the cloth. We have over 3000 cloths to choose from in each of our stores, so you will certainly find the perfect fabric for you. From lightweight mohairs, to more sturdy tweeds, we have catered to a huge variety of weddings in different countries and climates. Something we can offer, on most of our cloths, is the opportunity to order a sample of the fabric. This can be a good chance for you to take a look at cloths after the appointment, in the comfort of your own home. A lot of our customers choose to keep the sample of their chosen cloth and include it in their wedding photo album or as part of the wedding mood board. 
If you'd like to discuss all of the ways we can make your perfect wedding suit, please contact us today or arrange an appointment here. 
26 May 2022
2022 is a very special year for Pride, as it marks 50 years since the first ever march in 1972. While there were only 700 bravely marching then, this year it is expected there will be over 2 million attendees! Of course, many historical milestones have been achieved since 1972.
Style Tips & Advice
Style History
26 May 2022
Queen Elizabeth II recently celebrated 70 years on the throne and it is her official birthday on the second Saturday in June. The Queen has created quite the signature fashion lookbook that deserves its own jubilee. Her style has, quite literally, stood the test of time. Through nine decades, with her vibrant pant-suits and matching hats, stunning heirloom brooches - not to mention the symbolism behind every ensemble - it's no wonder the Queen is our style icon.
Style History
18 May 2022
Bespoke tailoring is often seen as very formal but did you know that King & Allen offer a range of different garments for casual-wear. From sports jackets and chinos, to coats and shirts, we can elevate your casual attire to the next level. Read on to find out more about how to create your casual look.
Style Tips & Advice