Wedding Trends 2022
The wedding season for 2022 is upon us! We're so excited to make our clients their dream wedding suits. From extravagance, to weekend-long events, to speciality food and drink and the rise of the 'sequel wedding,' we take a look at some of our predictions for wedding trends in 2022. 
Going 'All Out'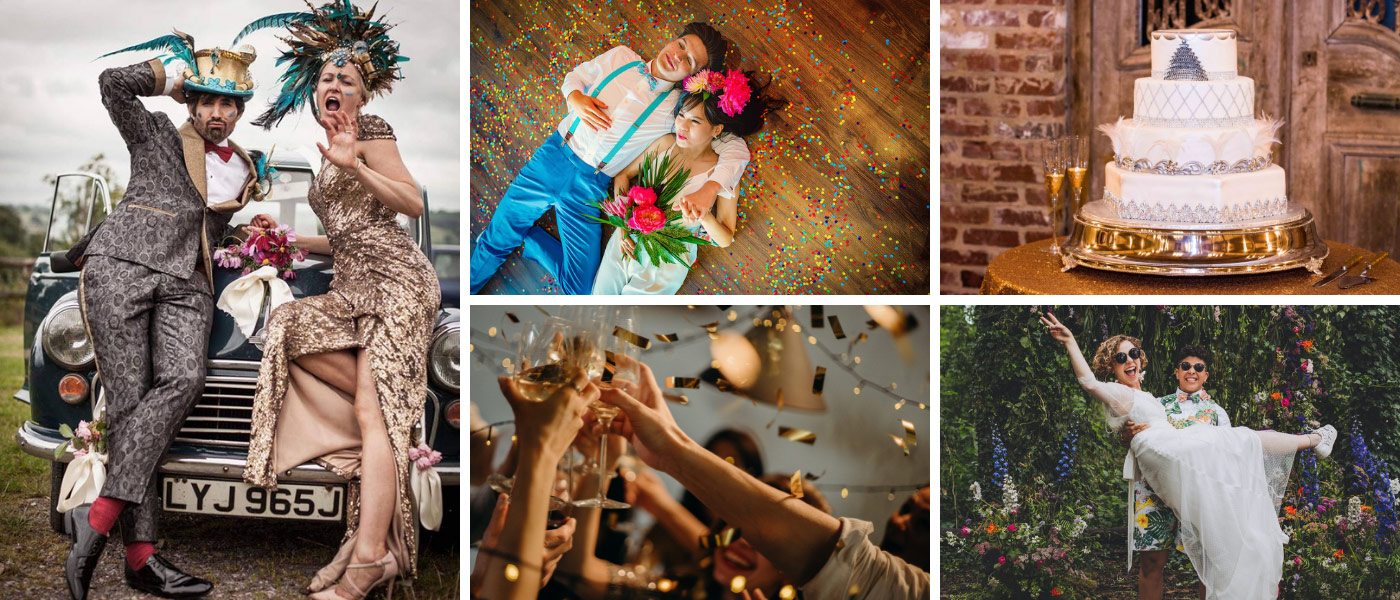 Couples will be looking for a fun, lively, one-of-a-kind experience on their wedding day. Some are choosing to have a theme to the day, like The Great Gatsby, Alice in Wonderland or a masquerade ball. Others are just looking for general extravagance and a larger-than-life celebration. At King & Allen, our clients will be looking for suits that fit with this convivial, jubilant atmosphere. Whether this is through an audacious check, a quirky patterned lining or even classic black tie attire, there's an opportunity to really revel in the occasion and enjoy some luxury!
Long Weekend Weddings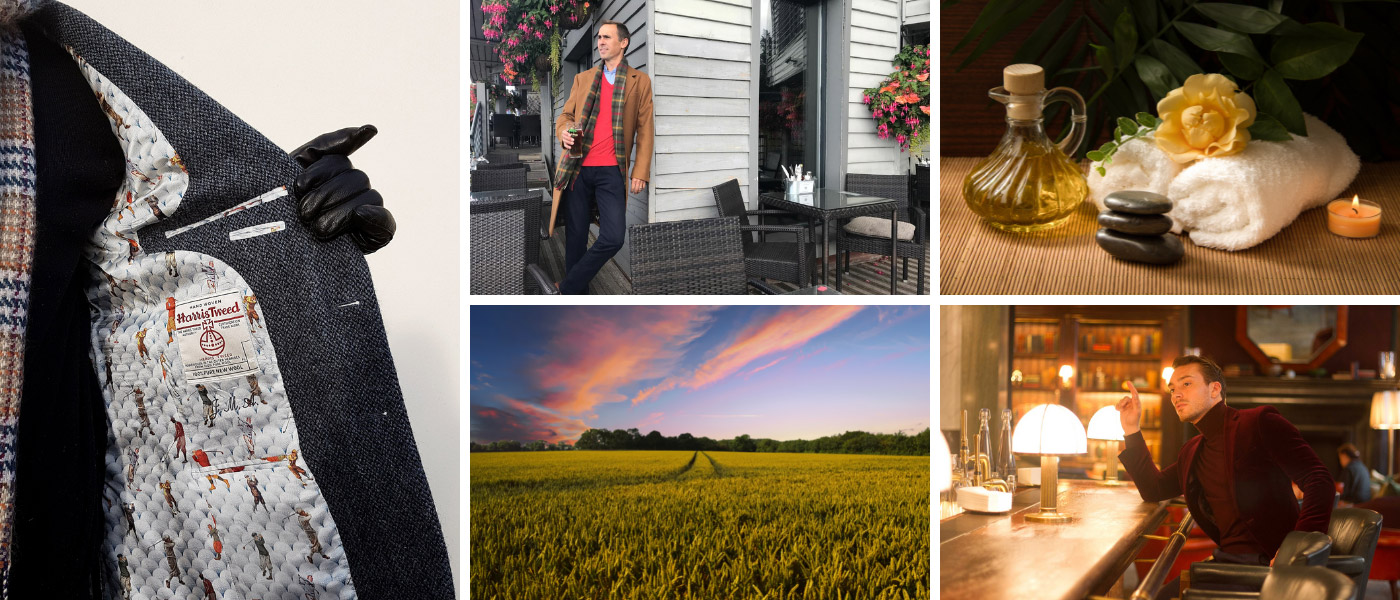 Following on from extravagance, a lot of couples will be hoping to have a long weekend celebration. A wedding is a great chance for a get together and many people haven't been able to spend time with loved ones over the past couple of years. This means that a weekend-long celebration might be on the cards, with a range of events and activities to keep everyone entertained. From countryside walks to spa sessions, it's a great opportunity to relax and enjoy time with friends and family.
As well as our fantastic range of wedding suits, King & Allen also offer our clients multiple options for casual wear. From luxurious Egyptian cotton shirts, to tweed sports jackets, to casual trousers, you can look your best all weekend long, not just for the wedding itself.
Speciality Food / Drinks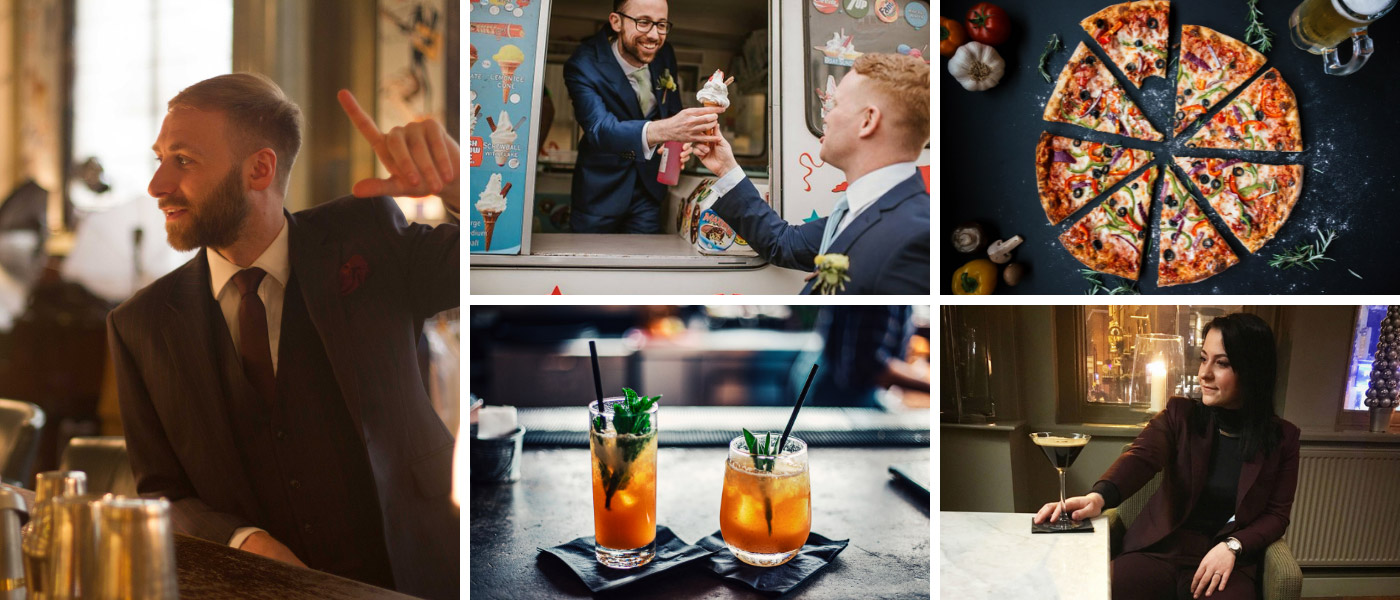 Your wedding is your chance to have a day that is completely and totally 'you.' Whether that means having a perfectly-fitted suit or having your favourite food and drink, there are so many options. Why not have a cocktail bar, or a speciality whiskey bar? If you don't drink, or you have guests that don't, there are also so many choices for 'mocktails' or alcohol-free beer. In terms of food, why not have a wood-fired pizza van or sweet crepes for the evening, to keep your guests well-fed and happy. Vegan couples may want to have an entirely vegan menu (and a vegan suit!). 
Sequel Weddings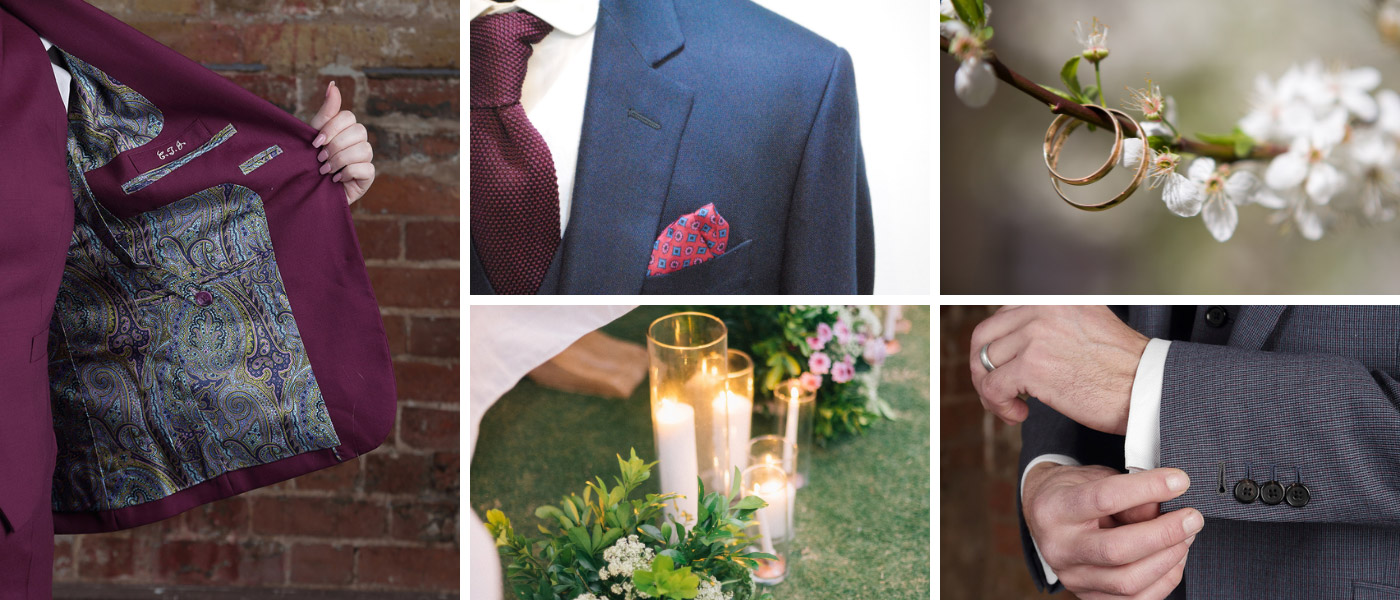 Sequel weddings are not a new concept. Many couples choose to have more than one ceremony, or have a  'minimonies' followed by a larger party at a later date. A lot of couples had smaller events in the last couple of years and will now be looking to have a 'sequel' or a big party to celebrate with extended family and friends. There are a multitude of options available for a party, with many choosing to have an outdoor event, with magical candlelight, abundant florals and fantastic company!
Some of our clients chose to have a suit made for their smaller ceremony and will then use it again for their sequel event. There's also the option to add in a contrast waistcoat to your suit, or have a new jacket or pair of trousers made in a contrasting colour. The great thing about a bespoke suit is its longevity and the ability to customise and update it with small details. 
If you'd like to find out more about having your wedding suit made with King & Allen, please contact us or arrange an appointment here.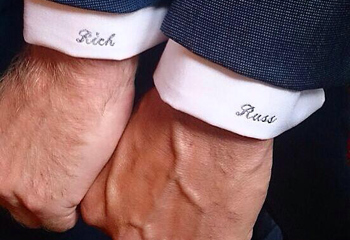 26 May 2022
Planning for your wedding can be a stressful time for some and the day itself often passes in a blur of joy and excitement. That's why it's important to 'stop and smell the roses' during your wedding journey and remember all of the reasons you've chosen to marry the love of your life. After the event itself, there are a plethora of ways you can look back fondly on the day, from the photos, to the video, to the signatures in the guest book. But did you know that your wedding suit can also serve as a reminder of the best day of your life? Read on to find out how...
Weddings
26 May 2022
2022 is a very special year for Pride, as it marks 50 years since the first ever march in 1972. While there were only 700 bravely marching then, this year it is expected there will be over 2 million attendees! Of course, many historical milestones have been achieved since 1972.
Style Tips & Advice
Style History
26 May 2022
Next week, the whole world will be watching as we celebrate 70 years with Queen Elizabeth II on the throne! The Queen has created quite the signature fashion lookbook that deserves its own jubilee. Her style has, quite literally, stood the test of time. Through nine decades, with her vibrant pant-suits and matching hats, stunning heirloom brooches - not to mention the symbolism behind every ensemble - it's no wonder the Queen is our style icon.
Style History