Small Touches to Make Your Suit Pop!
It's often the smallest details that can really make something ordinary really stand out. The understated elements of a suit can often make a big difference in not only how we're perceived by others, but how we feel about ourselves. At King & Allen, a well-put-together suit and detailed design elements always leave us feeling more confident and with a spring in our step. You won't find a lot of these style details on a regular, off-the-peg suit; yet another reason why bespoke is best! Read on to find out some subtle changes you can make to your suit to really make it pop.
The Lining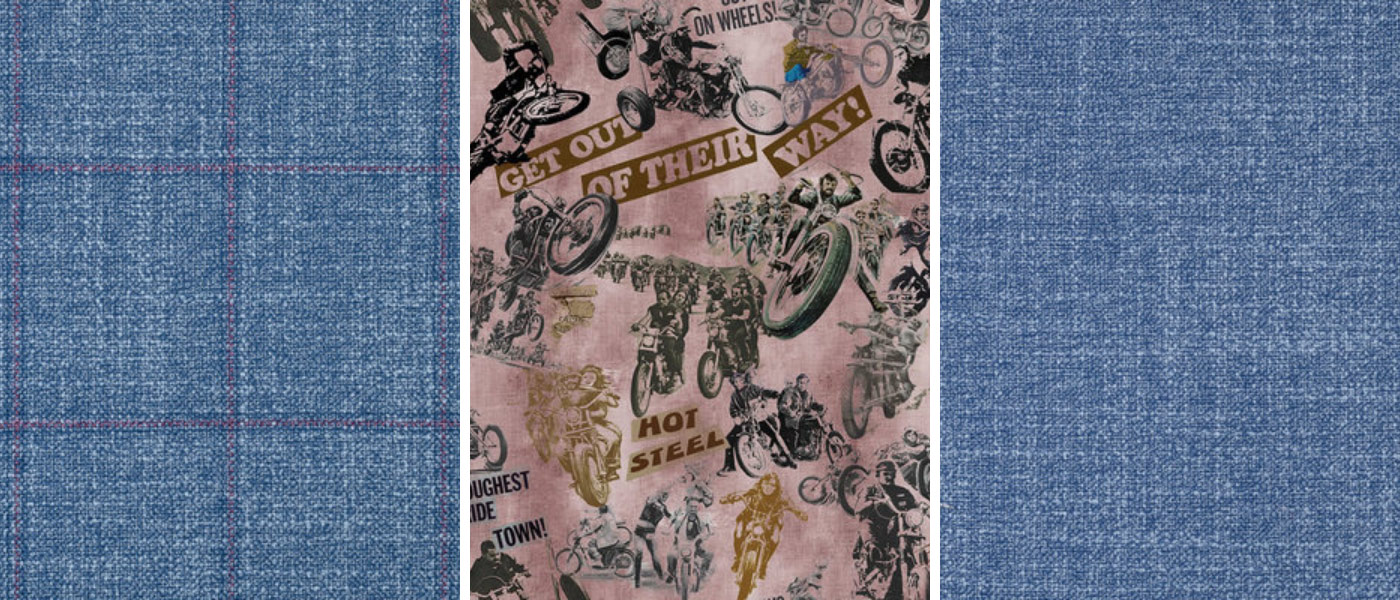 The lining on a suit is often overlooked but can make a huge difference to the overall style of the suit. A plain lining can add a flash of colour to the suit and make for a more interesting look. We also have a range of patterned linings available - from motorcyles (see above) to cats to poker! These are a great way to show off a bit of your personality and have some fun. A lining can also pick out elements of your suit fabric colour - for example the pink and blue in the lining above really embolden the plain blue suit fabric or highlight the pink check in the other.
Tie Knots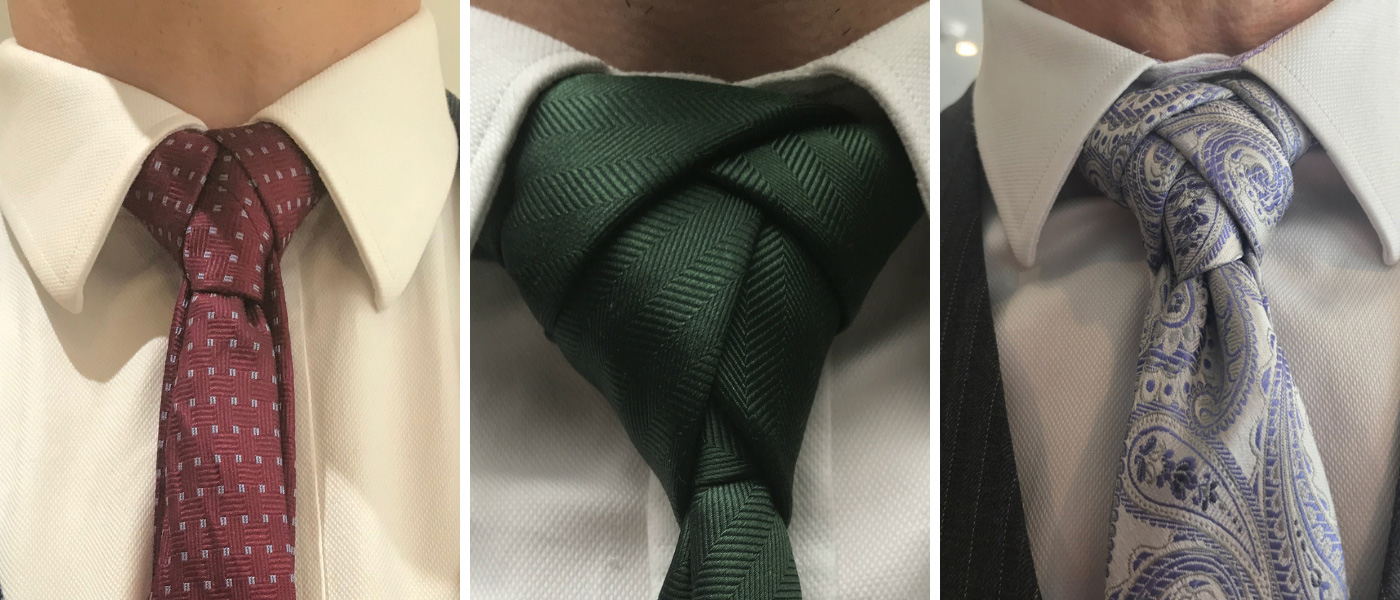 A great tie can really bring a suit together but an interesting tie knot can add depth and a bit of fun to your suiting style. We have several videos on our YouTube channel, including the above knots. From left to right, they are the Cafe Knot, the Eldredge Knot and the Ellie Knot. Why not try one out today?
Pocket Square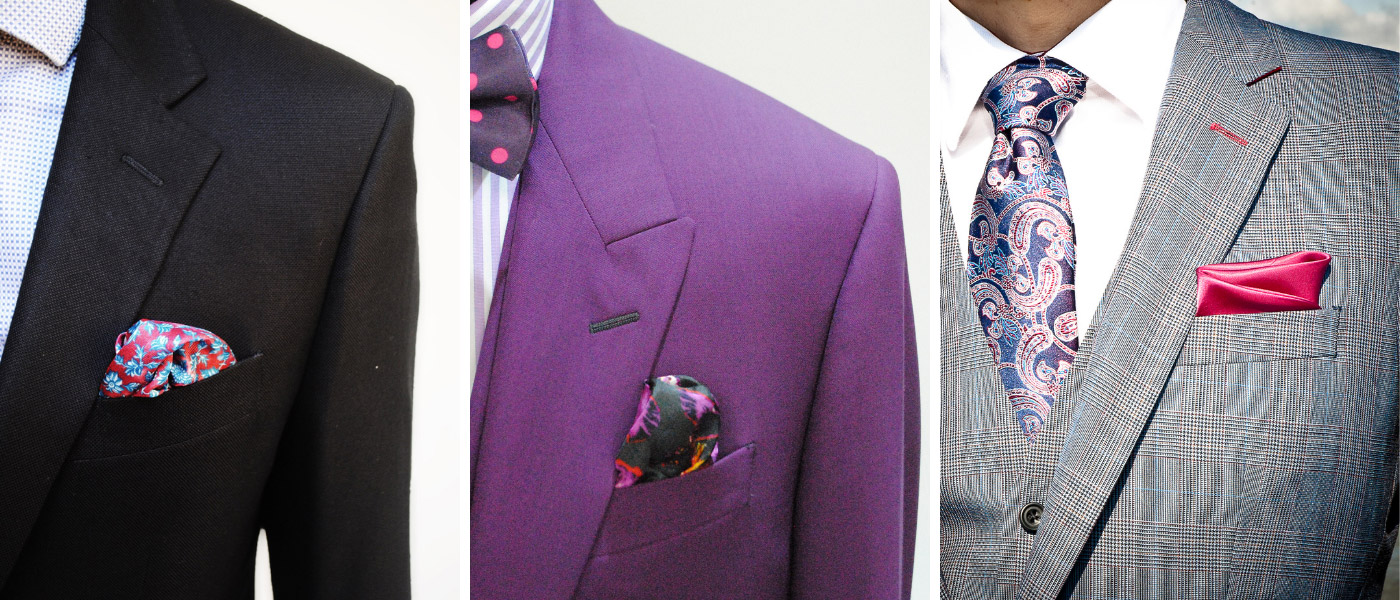 The pocket square, like the tie, can really bring an outfit together. At King & Allen, we're able to create an internal pocket square, which means that your lining fabric will be used to create a pocket square built in to the suit. Alternatively, you might have a few different pocket squares available for different days of the week or moods. We also have a small range of pocket squares available at our online store here.
Buttonholes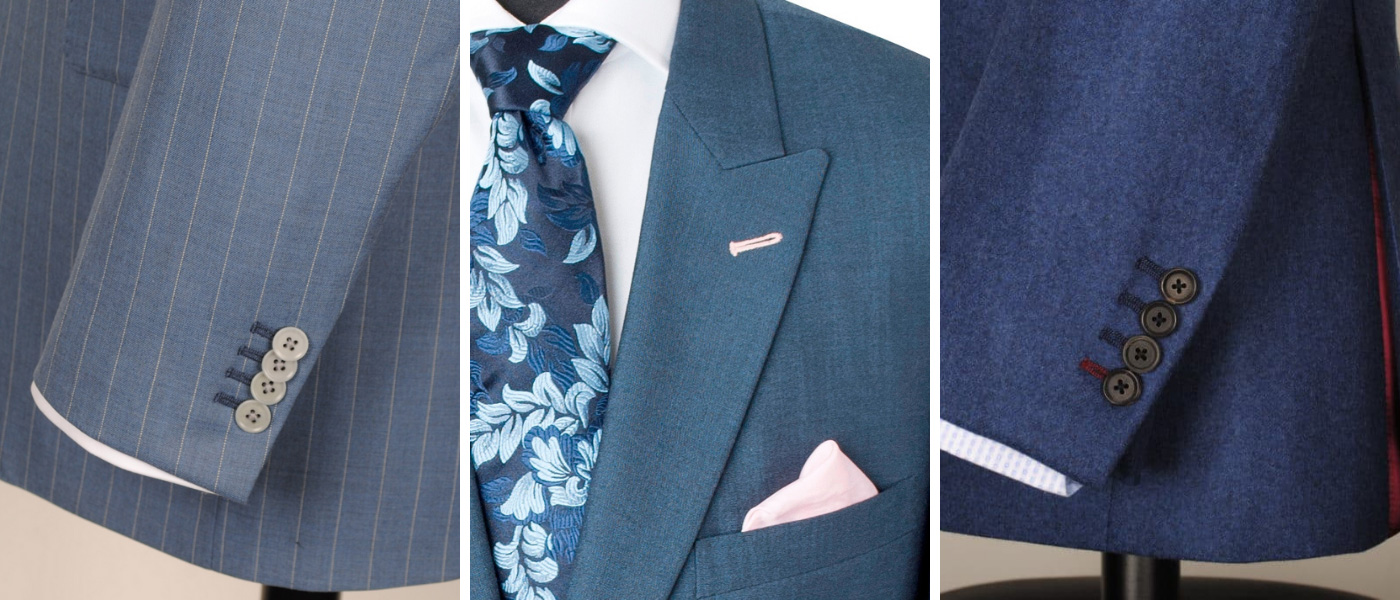 Did you know that, with a King & Allen bespoke suit, you can even choose the colours of your buttonholes? Again, this is an element that is often overlooked but can look really dapper and sleek. The buttonholes can match the colour of the suit and buttons for a seamless, monochrome look. Or, they can be a shade darker (as above left), or match you pocket square or lining colour. It's a small detail but, if done right, can really make your suit pop! 
Cufflinks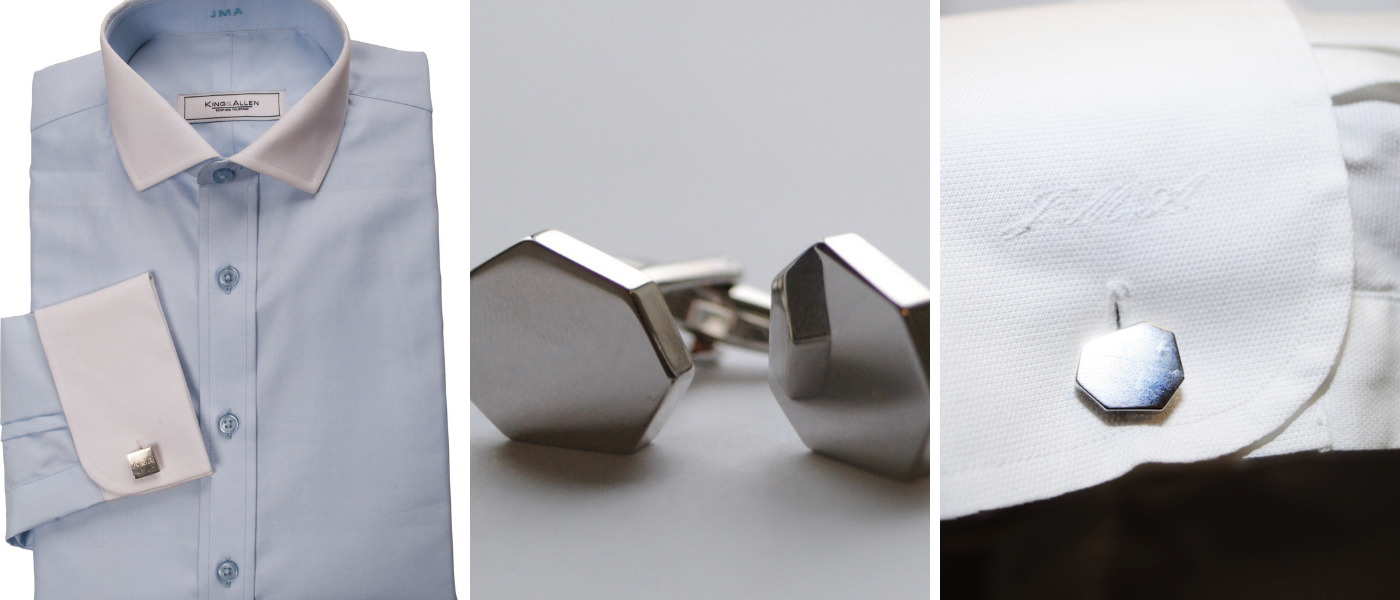 Most people think of cufflinks being used for more formal attire, such as dinner suits or morning suits. However, a shirt with cufflinks adds a certain level of sophistication and old-world, classic style. A pair of cufflinks will certainly upgrade the look of a plain white shirt but can also look great with other colours. Like the patterned linings, it's also a chance for you to show off some personality with some custom cufflinks.
If you'd like to find out more about having a bespoke suit made, please contact us today or arrange an appointment here.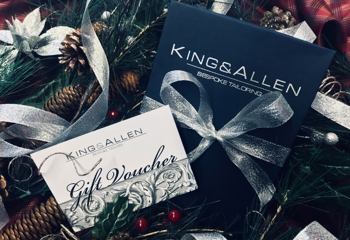 22 November 2021
With Christmas fast approaching, take a look at our gift recommendations for the suit-lover in your life. From vouchers, to pocket squares, to cufflinks, you need look no further for the perfect Christmas present!
Style Tips & Advice
King & Allen News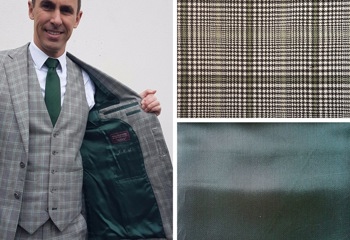 11 October 2021
The lining of the suit is often overlooked but, at King & Allen, this is often one of the most fun moments for our customers. 'The lining choice is a chance for you to show some flair,' says Jake Allen, 'even if your suit is quite plain, the lining can really liven it up and show off your individuality.' We've outlined some cloth and lining pairings below, to give you some inspiration for your next suit!
Style Tips & Advice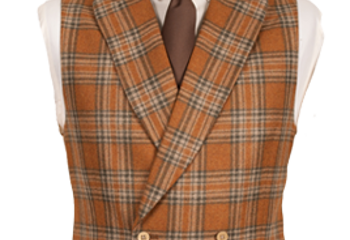 11 October 2021
Now the seasons have turned and autumn is in full swing, it's time to delve a little deeper into the upcoming trends of the next few months. Our linens and cottons are safely packed away and it's now the perfect opportunity to look at what additions we can add to the wardrobe to get us through the cold winter months.
Style Tips & Advice