Questions We Ask At Your Wedding Suit Consultation
Buying a bespoke wedding suit can be a daunting prospect for some. It might be the first time you've had a suit (or any other garment) made just for you and you're unsure of the process and what it involves. Conversely, you might have had bespoke suits made for work and choosing your wedding suit is a whole new experience, filled with its own nuances. At your first consultation with King & Allen, you'll meet your tailoring consultant who will guide you through the process from start to finish. At the first consultation, we'll have some questions for you so that we can make your perfect suit for your big day. Read on to find out the kind of questions we might ask at your consultation.
What's the Occasion?
Probably the most important question at the outset of the appointment! A business suit will be different to a casual suit which will be different to a wedding suit. Knowing the occasion allows us to have an idea of what the end-use of the suit will be and we can 'tailor' our advice accordingly.
When is your wedding?
We need to know how long we have until your wedding, so that your suit is ready in plenty of time for the day. Take a look at our lead times page for a guide. 
Do you have an idea of what you're looking for?
Although it's not necessary, a lot of our clients bring pictures of suits they've seen to their first appointment. Pinterest is a great choice for wedding planning and there is a lot of wedding suit inspiration to be found. Once we have an idea of what you're looking for, we can begin to advise on fit, colour and cloth...
Do you have a particular colour in mind?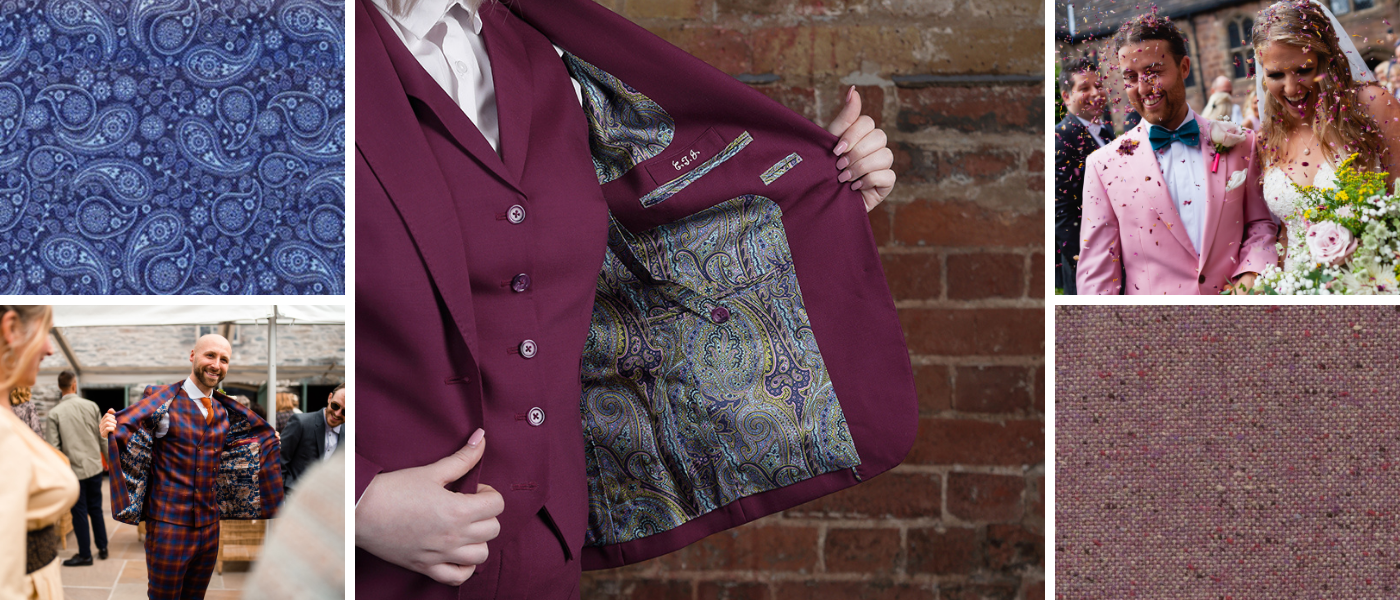 A lot of our clients have already decided on their wedding theme by the time they come to see us. This often involves having a colour palette which is useful when picking out an appropriate colour for the suit, the lining and even the pocket square and buttonholes! If the theme is pink, for example, you might not want to wear a pink suit but you could wear a navy blue three-piece with a subtle pink lining or pink contrast buttonholes. 
Do you have a cloth in mind?
Don't worry if you don't know anything about cloth, that's what we are here for. Some clients come to us with a specific idea for a linen suit for a beach wedding or a tweed suit for a country wedding. If you're not sure, we can guide you through your various options depending on the location, the time of year and your preferences and budget. If you're undecided on the day, we can arrange for cloth samples to be sent to your home, where you can peruse them at your leisure.
Made-to-Measure or Fully-Bespoke?
Again, don't panic! Your tailoring consultant will take the time to guide you through both of our construction methods. Our made-to-measure suits start at £499 for a two-piece suit. Our fully-bespoke suits start at £999 for a two-piece suit and there are more options in terms of fit, depending on what you're looking for. You'll be able to see what the finished suit looks like on one of our mannequins and your consultant will run through all of the differences between the two methods.
Style Details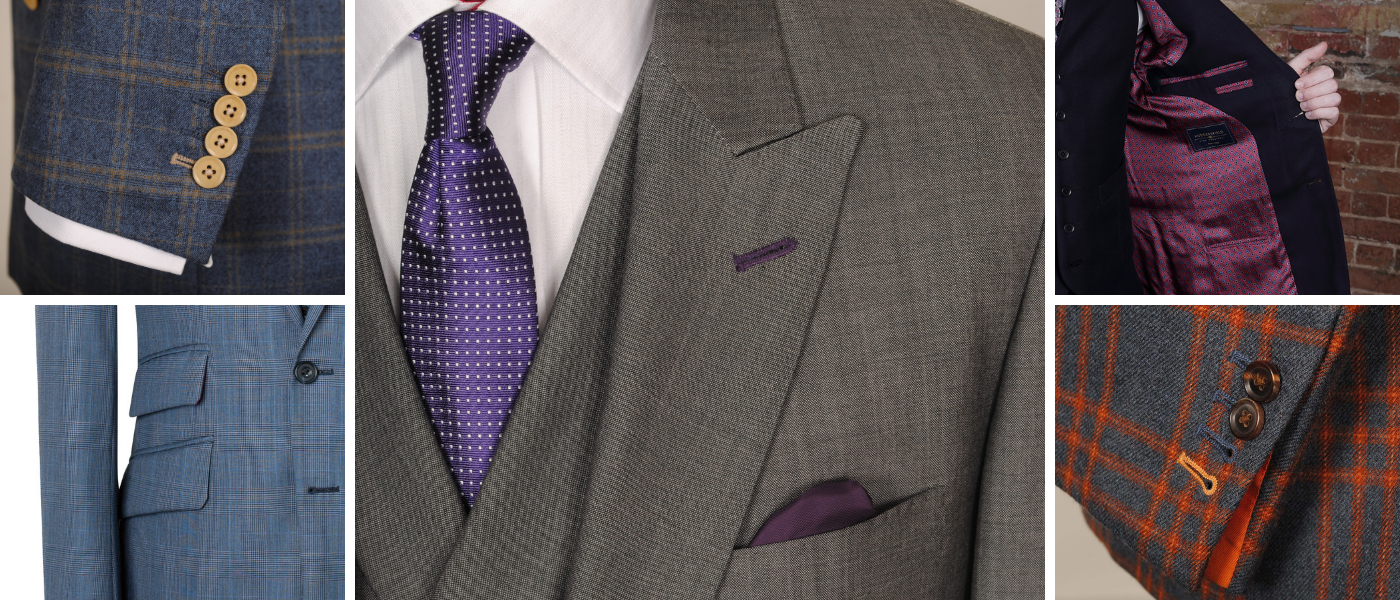 We'll then go on to ask you various questions about buttons, lapels, pockets, side-adjusters and linings (among other things). These are all of the small details on a bespoke suit that make it truly unique to your style and taste. Your consultant will show you what each style detail looks like on the suit and the benefits of all the options.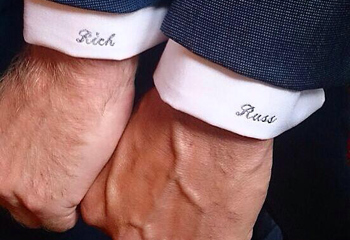 26 May 2022
Planning for your wedding can be a stressful time for some and the day itself often passes in a blur of joy and excitement. That's why it's important to 'stop and smell the roses' during your wedding journey and remember all of the reasons you've chosen to marry the love of your life. After the event itself, there are a plethora of ways you can look back fondly on the day, from the photos, to the video, to the signatures in the guest book. But did you know that your wedding suit can also serve as a reminder of the best day of your life? Read on to find out how...
Weddings
26 May 2022
2022 is a very special year for Pride, as it marks 50 years since the first ever march in 1972. While there were only 700 bravely marching then, this year it is expected there will be over 2 million attendees! Of course, many historical milestones have been achieved since 1972.
Style Tips & Advice
Style History
26 May 2022
Next week, the whole world will be watching as we celebrate 70 years with Queen Elizabeth II on the throne! The Queen has created quite the signature fashion lookbook that deserves its own jubilee. Her style has, quite literally, stood the test of time. Through nine decades, with her vibrant pant-suits and matching hats, stunning heirloom brooches - not to mention the symbolism behind every ensemble - it's no wonder the Queen is our style icon.
Style History