A History of Women's Tailoring: Part Two
In part two of King & Allen's celebration of women's tailoring, we continue our romp through the 20th century, highlighting the key suiting styles, as well as the people and events that had the greatest influence on them. Beginning with the austerity of World War II, we chart the rise of women's liberation, and hemlines, in the sixties, through the excesses of the power-dressing eighties to the dawning of the new, 21st century.
Christian Dior's iconic red dress from his 'New Look.' 
The 1940s
With the onset of the Second World War, fashions were dictated by patriotism and practicality. To meet the growing need for uniforms for both men and women, the British Government reduced production and consumption of civilian clothes to safeguard raw materials and release workers and factory space for the war effort. Clothes rationing was introduced in 1941 and wasn't lifted until four years after the war ended. As a result, suits made with less fabric became fashionable and new styles emerged, such as the military look. To reduce waste, items were cut along the lines of the uniforms that men were wearing, using the same materials and colours.
After the war, women's clothing took a more elegant turn. In reaction to years of budget limitations, designer Christian Dior introduced his 'New Look' in 1947, a fit-and-flare suit that would set fashion on an entirely new course. Developed to accentuate a woman's shape, it featured a voluminous skirt (some used 20 yards of fabric) and fitted jacket with cinched-in waist. The design would set the style trend for the next decade.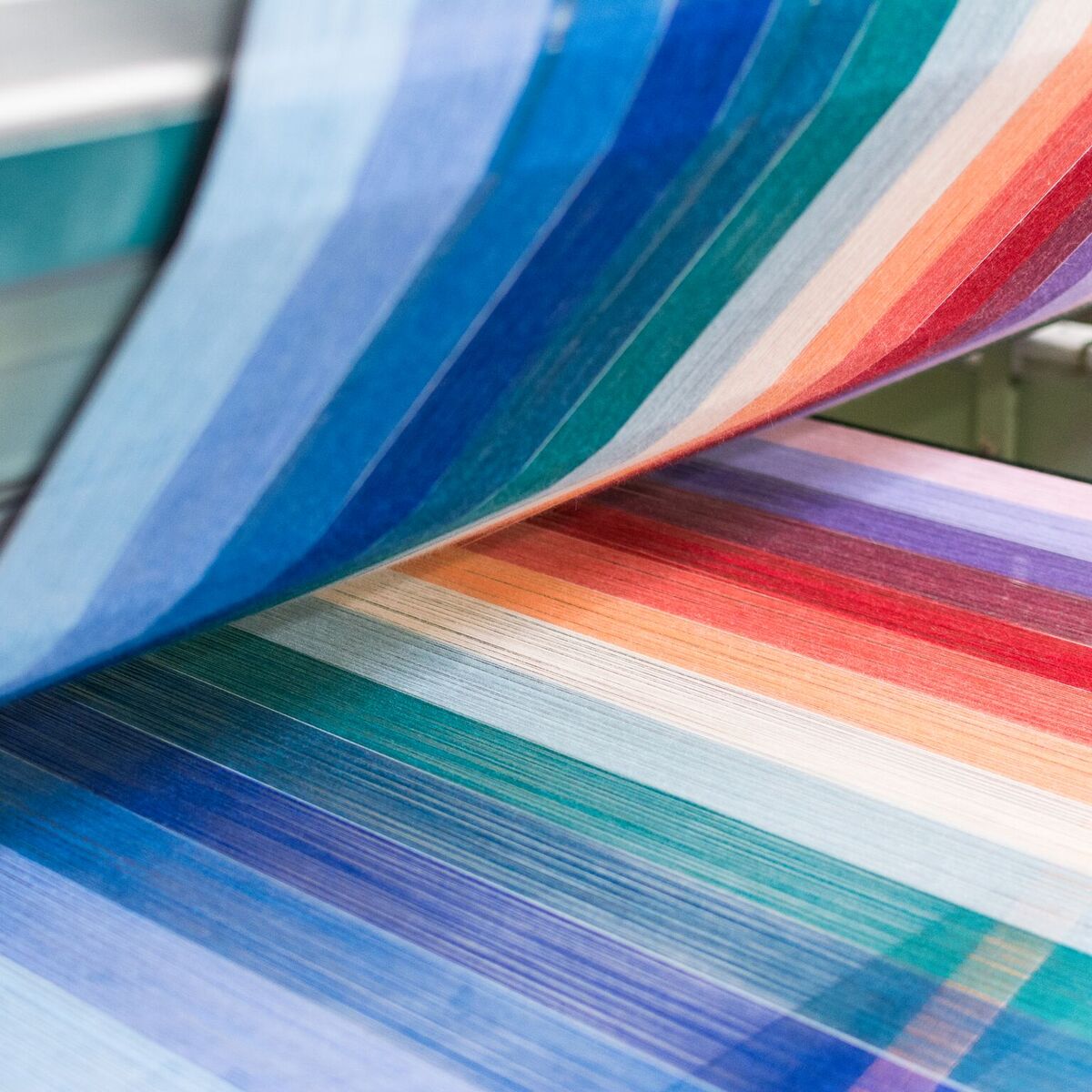 "Bar suit" from 1947, Dior's "New Look" (Corolle collection, Spring/Summer 1947 - shakko [CC BY-SA 3.0 (https://creativecommons.org/licenses/by-sa/3.0)], from Wikimedia Commons
Suiting Style
Military-style, practical suits with square shoulders, boxy coats and trousers gave way to softer, more feminine designs, using fabric to accentuate the hourglass figure.
Icon of the Era
Katherine Hepburn, whose tailored yet casual style defined the American look at the time.
The 1950s
This was the decade that truly celebrated the female form, with skirts reigning again. Two silhouettes dominated: tea-length swing dresses and suits with petticoats for fullness, and slim sheath dresses and tailored two-pieces. In both, waists were high and small and the shoulder pad was dropped in favour of a softer, sloping shape. Women's professional clothes came in either style. Fabrics ranged from heavier cotton, wool and tweed to rayon, corduroy and synthetics that mimicked natural materials. Suits were often trimmed with contrasting colours and included feature buttons, belts, small pockets, dramatic collars, large bows or full pleats.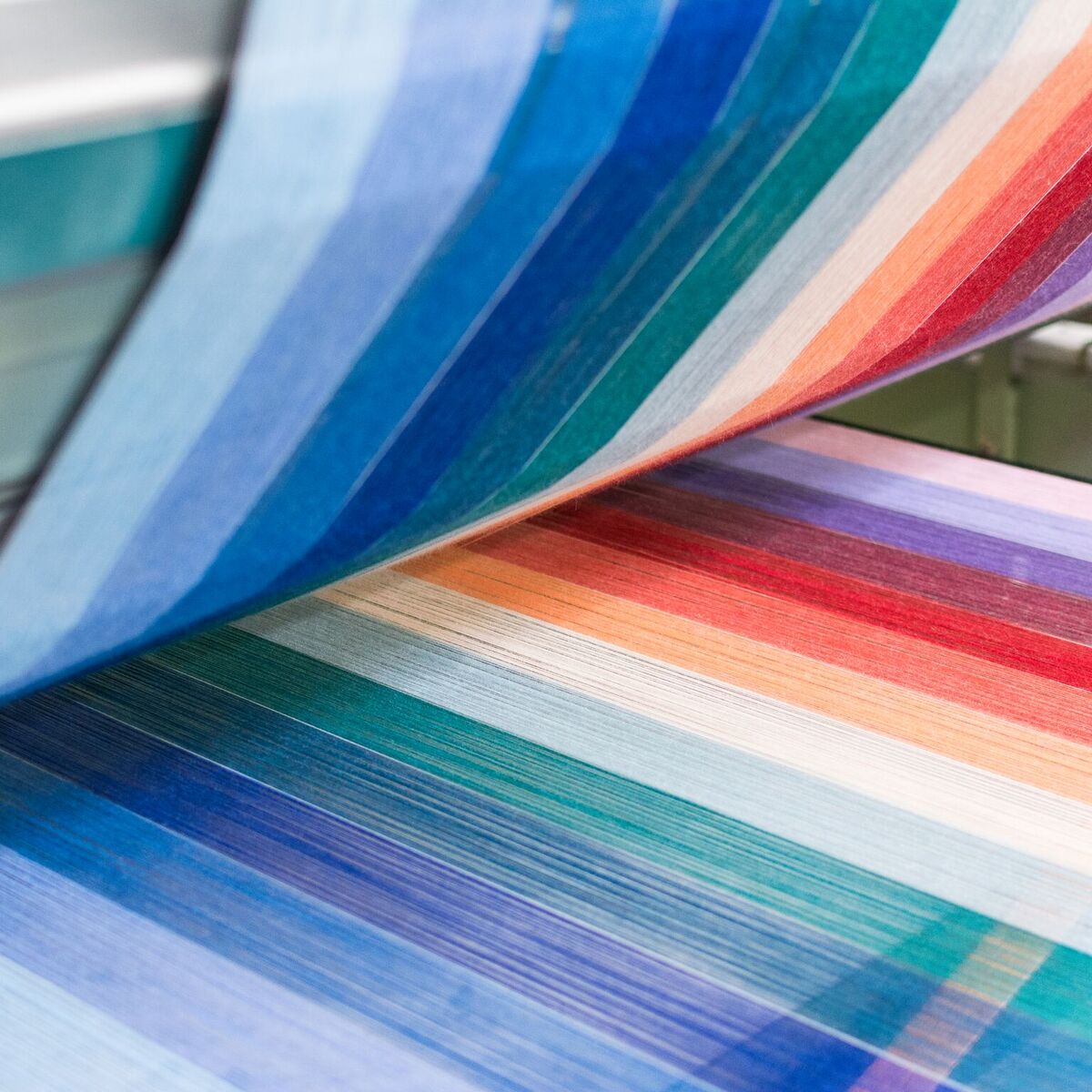 Archives New Zealand from New Zealand [CC BY-SA 2.0 (https://creativecommons.org/licenses/by-sa/2.0)], via Wikimedia Commons
But, in an age when fashion was all about choice, the fifties would have a confining effect on women, who were encouraged to return to the home and embrace their roles as wives and mothers. This generated dissatisfaction among those who wanted a more fulfilling life and led to the rebirth of the feminist movement in the 1960s.
Suiting Style
Ultra-feminine shapes, sharp tailoring and lots of extra details. The years of abstinence were over.
Icon of the Era
Actress Audrey Hepburn was the personification of elegance, carrying off both signature silhouettes of the decade with aplomb.
The 1960s
In the early part of the decade, women's tailoring remained quite conservative, although suit shapes evolved. Shift dresses with matching box jackets replaced the wide skirts and pinched-in waists of the previous decade. Perfectly-matched accessories (hats, gloves and bags) finished the look. Hemlines rose and rose and rose. This was the age of the mini-dress and skirt, with designer Mary Quant leading the charge for new youth fashion.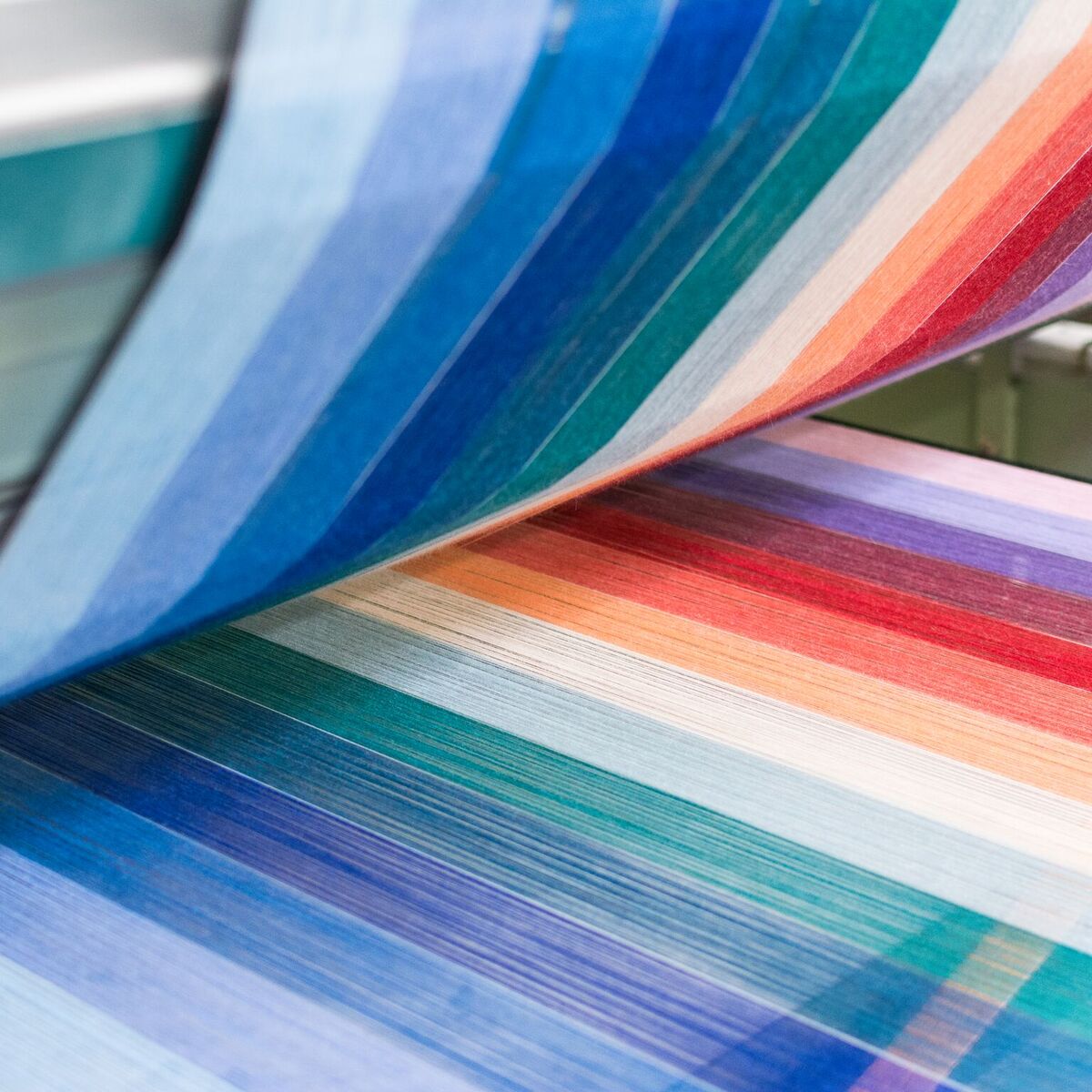 Jacqueline Kennedy in Fort Worth, Texas, on Friday morning, November 22, 1963 (The photo was taken during the Fort Worth Chamber of Commerce Breakfast, in honor of the Kennedys, inside the Hotel Texas, downtown Fort Worth.)Cecil W. Stoughton [Public domain], via Wikimedia Commons
Feminism was influencing fashion once again, with the return of a more androgynous look. Trouser suits were back in favour, with slacks kept slim and cropped at the ankle. Coats were narrower and shorter to fit over the new, thinner clothes, often featuring round collars, big buttons and flap pockets.
Suit Styling
Structured and sophisticated suiting gave way to a more casual and fun look.
Icon of the Era
Jackie Kennedy was hailed for her sophisticated style of simple, immaculately-fitting suits.
The 1970s
With more women than ever before taking on traditionally male roles in the workplace, they began dressing in unisex clothing. Office attire comprised tailored skirt or trouser suits in relatively masculine designs. Shoulder pads were back in fashion in jackets that featured long, pointed collars. Comfort and ease were paramount so suits were often made from an easy to wash and dry, heavy-stretch or knitted man-made material. Trousers were now well and truly mainstream, with flares the style of choice for both men and women. Skirt hems dropped dramatically again and the maxi became the latest de rigeur length.
Diane Keaton in 'Annie Hall.'
Suiting Style
Pinstriped pant suits, sharp tailoring and suede coats.
Icon of the Era
Diane Keaton, who eschewed the disco craze for a more relaxed, masculine look of waistcoat and slacks.
The 1980s
This was the age of the power suit, loved by corporate women and, thanks to the popularity on both sides of the Atlantic of TV shows like Dynasty, the trend soon caught on beyond the office, too. The shoulder pads and loose-fitting trousers disguised a woman's figure, taking the focus off her gender and creating a feeling of authority. Jackets were wide-shouldered and long. To soften the masculine effect, sleeves were worn pushed or rolled up to reveal silky contrast jacket linings, while bow ties or floppy scarves adorned the neck.
Suiting Style
More is more; shoulders were large and square (the bigger the better) and trousers extra-wide.
Icon of the Era
Pop star Annie Lennox, who spent most of the early-eighties performing in men's suits as a message of gender equality.
The 1990s
The global economic downturn brought a backlash after the excesses of the eighties. Fashion became minimalist and casual in muted palettes of black, cream and beige. Grunge was all the rage. But, for those still favouring a more tailored look, preppy plaid jackets, miniskirts and over-the-knee socks offered an alternative to relaxed and unkempt. Trouser suits were still a workwear staple but the power had shifted from their bold designs to the women who wore them. Oversized and simple replaced brash and brassy. Think Scully in The X Files and Hilary on the first Clinton campaign trail. These women meant business.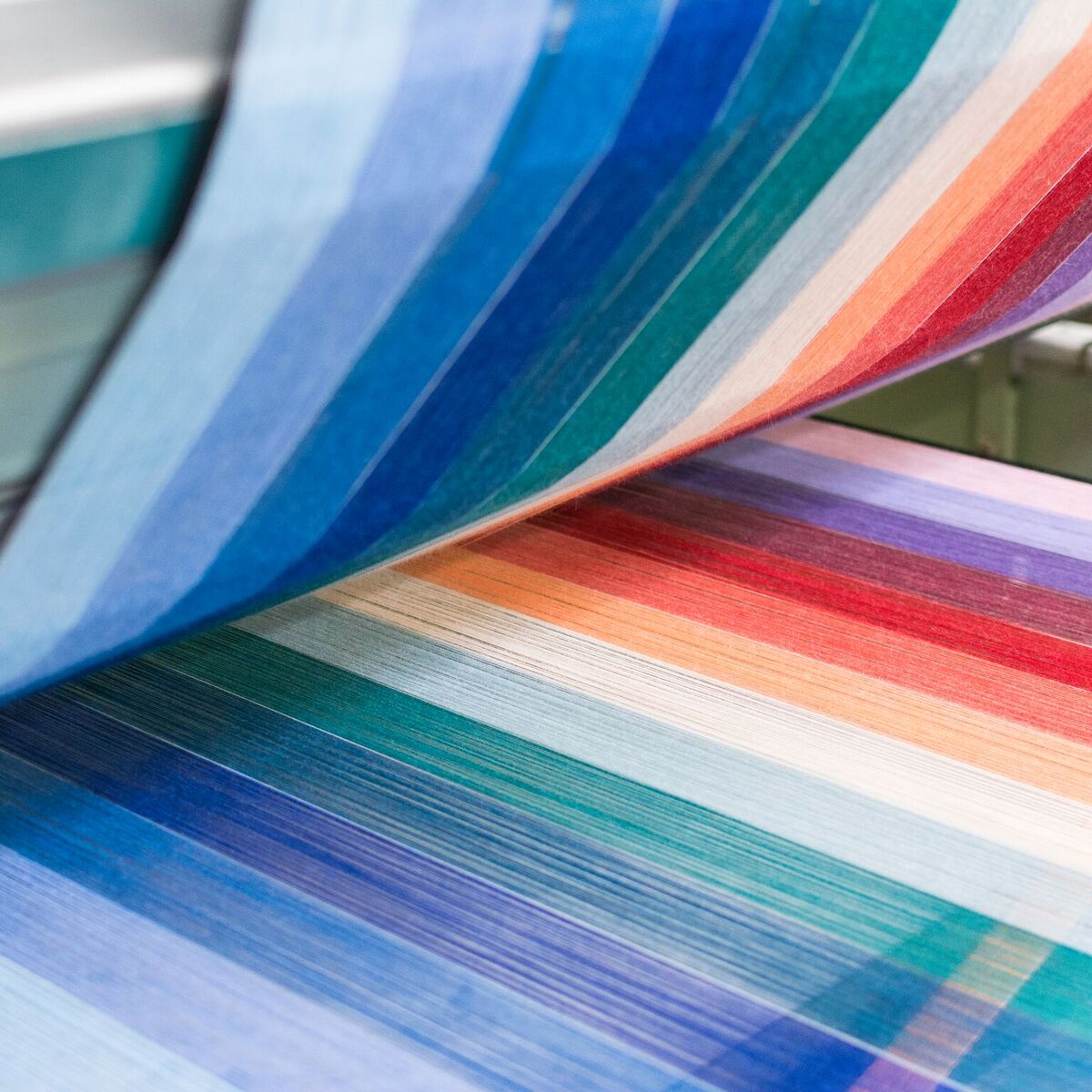 Suiting Style
Understated and sharp. Designs and colours were kept minimal.
Icon of the Era
Actress Julia Roberts ruled the box office and the red carpet, often spotted in tailored trousers and waistcoat or an oversized suit.
The 2000s
The noughties saw social classes broken down; anyone could transcend typical stereotypes and there was less of a top-down approach to fashion. Designers were influenced by pop culture and street style. With this came a move away from the traditional workplace suit. Office attire became more 'anything goes', with jeans often allowed and women no longer feeling the need to impose their power status through suits. Instead, they reasserted their femininity with dresses and skirts for work. That's not to say that tailoring didn't have its place, but greater emphasis was put on what to wear with it. In a nod to the distant past, corsets became a noughties favourite, giving suits a sleek and sexy edge. Waistcoats also remained a firm favourite, while a new trend gave us skirts worn over trousers.
Suiting Style
Whatever you want it to be  ̶ even if that means taking risks (think Rihanna's bold, puffy-sleeved rework of a classic tuxedo at the 2009 Met Costume Institute Gala).
Icon of the Era
Sex and the City's Carrie Bradshaw (aka actress Sarah Jessica Parker) was the ultimate style icon, making designer gear a must-have for the masses.
Take a look at our History of Women's Tailoring Part Three, where we'll be looking at current trends and how to choose the right suit for you.
To find out more about our ladies' tailoring, please contact us or book an appointment below.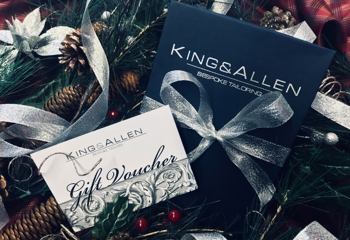 22 November 2021
With Christmas fast approaching, take a look at our gift recommendations for the suit-lover in your life. From vouchers, to pocket squares, to cufflinks, you need look no further for the perfect Christmas present!
Style Tips & Advice
King & Allen News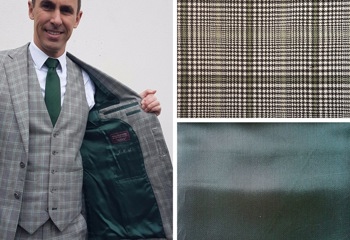 11 October 2021
The lining of the suit is often overlooked but, at King & Allen, this is often one of the most fun moments for our customers. 'The lining choice is a chance for you to show some flair,' says Jake Allen, 'even if your suit is quite plain, the lining can really liven it up and show off your individuality.' We've outlined some cloth and lining pairings below, to give you some inspiration for your next suit!
Style Tips & Advice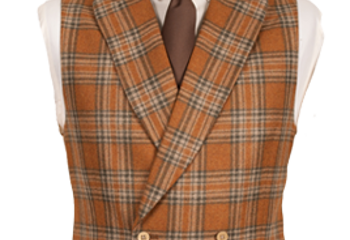 11 October 2021
Now the seasons have turned and autumn is in full swing, it's time to delve a little deeper into the upcoming trends of the next few months. Our linens and cottons are safely packed away and it's now the perfect opportunity to look at what additions we can add to the wardrobe to get us through the cold winter months.
Style Tips & Advice