Valentine's Day From Day To Evening
At King & Allen, we love the versatility of a suit. With Valentine's Day this month, we thought it would be a great opportunity to show you how to go from day to night, while keeping your tailoring sharp and your style on point. From mixing and matching jackets, to adapting a three-piece, there are so many options to keep you looking fresh and polished.
Loosen Up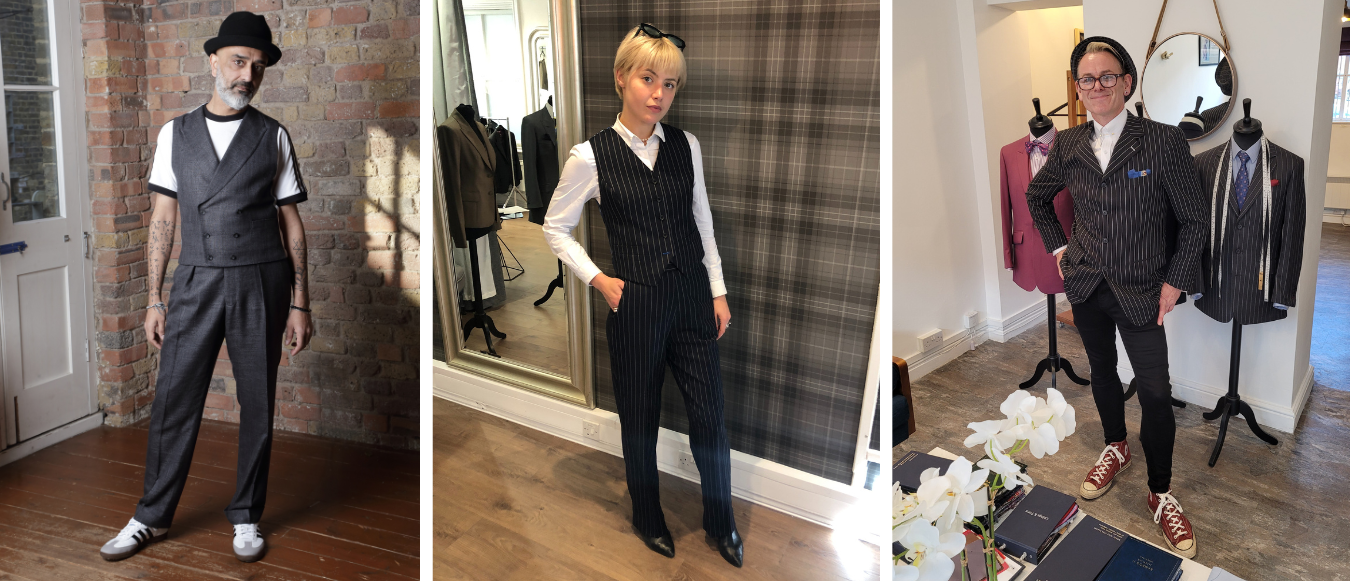 A three-piece suit, complete with tie always looks top-notch at work, especially when teamed with a smart pair of brogues. To switch it up for the evening, why not ditch the waistcoat and tie and leave the jacket open for a less formal, more casual look. You could even opt for a pair of snazzy socks and style your hair a bit differently, as our Tailoring Consultant Joe has done.  
Three-Piece Power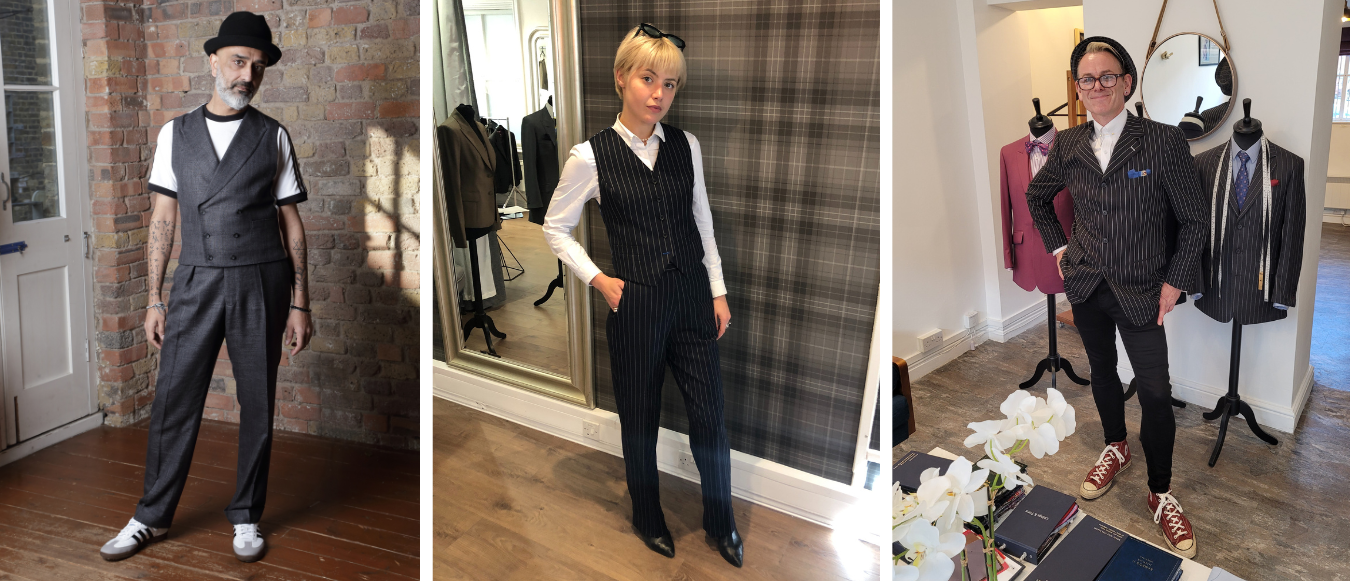 We've spoken before about the ultimate versatility and dapper appeal of the three-piece suit. You can take the waistcoat off and still look super smart and slick. You might also opt for a contrasting waistcoat, as Mary-Cait has done, by choosing a check fabric that complements the plain colour of your suit. For the evening, you can leave the waistcoat behind and sling your jacket over your shoulders for effortless chic.
A Change of Jacket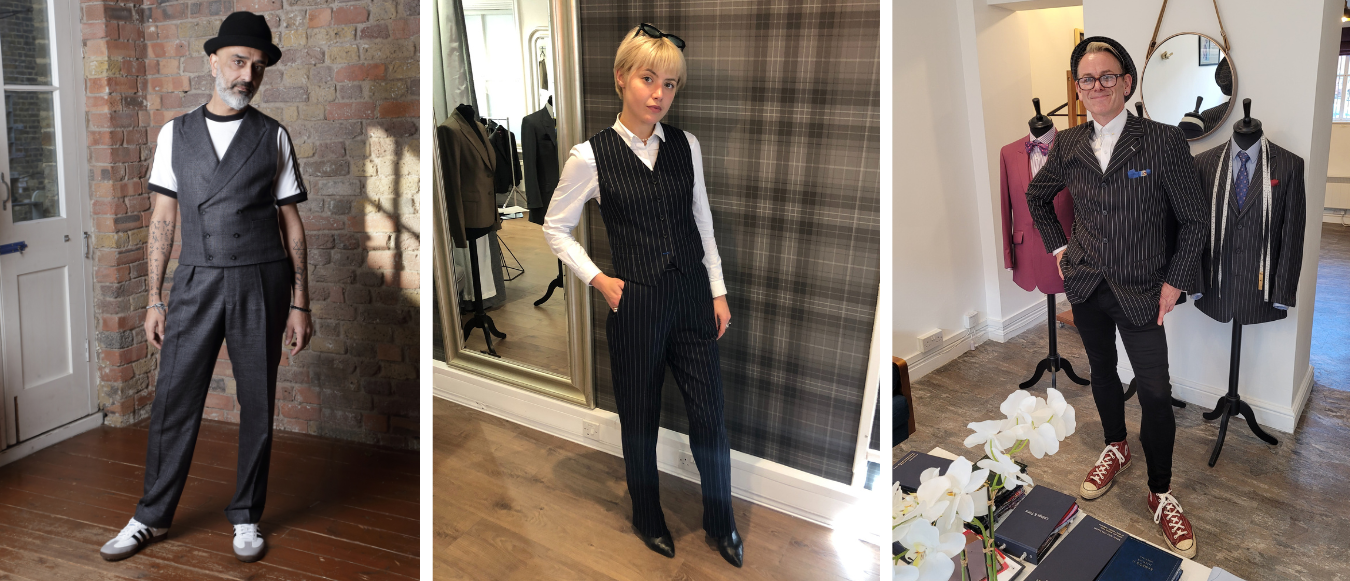 A monotone look for work can look really sleek and is a great option for pared-down dressing with a hint of flair, as Karl has done with a navy blue palette and subtle pinstripe. For the evening, you could choose a sports coat or switch the jacket to a different pattern to stand out and make an impression. The subtle detail of the pocket square in both these looks draws the eye and add instant appeal. 
Contrasts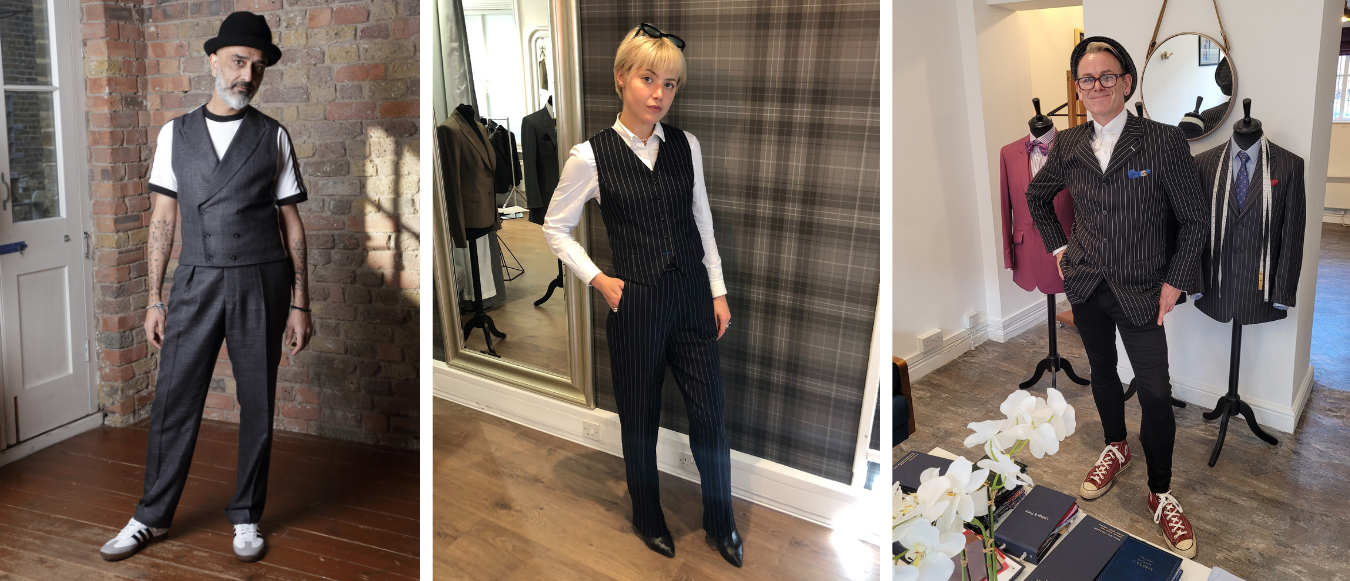 We love Chloe's purple/pink three-piece suit, which looks great with a buttoned-up shirt for the day at work. For the evening, you might choose a darker, monotone trousers / t-shirt combo, alongside the brighter jacket. The contrast is really striking while also being casual and laid back. 
If you'd like to talk to us about building your suit wardrobe, please contact us today or arrange an appointment here.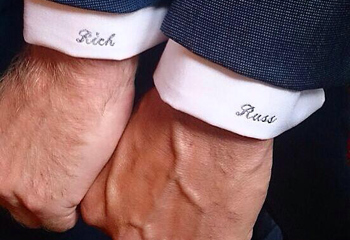 26 May 2022
Planning for your wedding can be a stressful time for some and the day itself often passes in a blur of joy and excitement. That's why it's important to 'stop and smell the roses' during your wedding journey and remember all of the reasons you've chosen to marry the love of your life. After the event itself, there are a plethora of ways you can look back fondly on the day, from the photos, to the video, to the signatures in the guest book. But did you know that your wedding suit can also serve as a reminder of the best day of your life? Read on to find out how...
Weddings
26 May 2022
2022 is a very special year for Pride, as it marks 50 years since the first ever march in 1972. While there were only 700 bravely marching then, this year it is expected there will be over 2 million attendees! Of course, many historical milestones have been achieved since 1972.
Style Tips & Advice
Style History
26 May 2022
Next week, the whole world will be watching as we celebrate 70 years with Queen Elizabeth II on the throne! The Queen has created quite the signature fashion lookbook that deserves its own jubilee. Her style has, quite literally, stood the test of time. Through nine decades, with her vibrant pant-suits and matching hats, stunning heirloom brooches - not to mention the symbolism behind every ensemble - it's no wonder the Queen is our style icon.
Style History