A Brief Guide to Casual Tailoring
Bespoke tailoring is often seen as very formal but did you know that King & Allen offer a range of different garments for casual-wear. From sports jackets and chinos, to coats and shirts, we can elevate your casual attire to the next level. Read on to find out more about how to create your casual look.
Cloth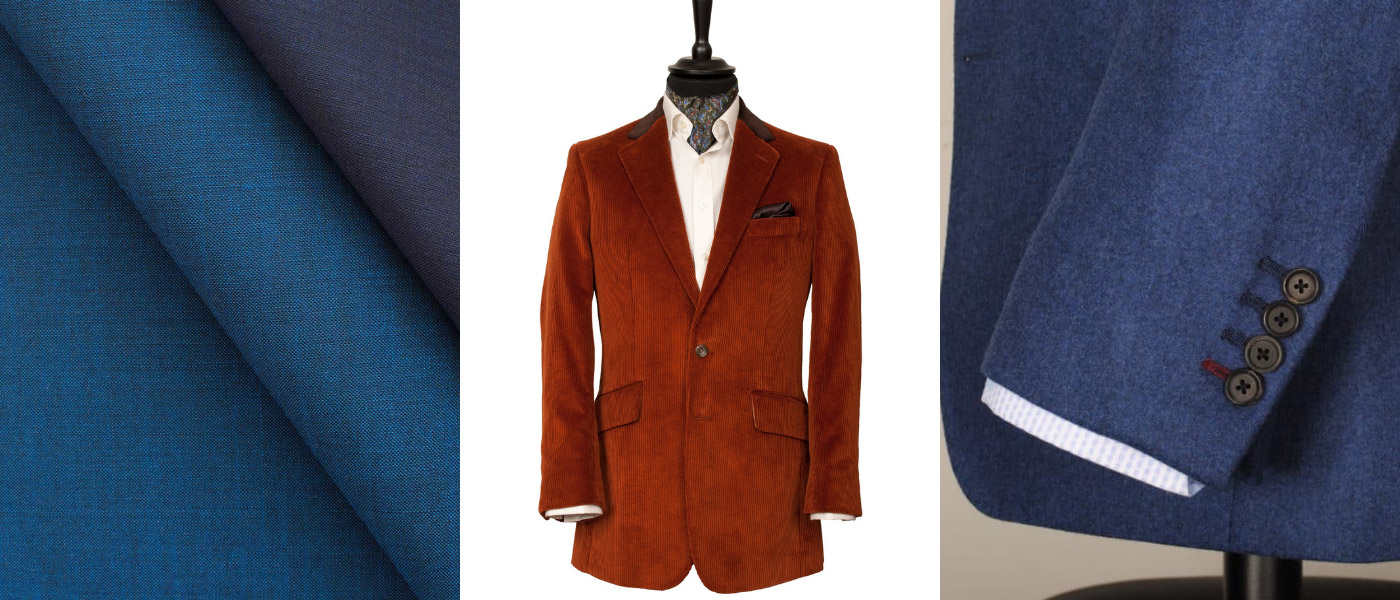 When ordering a suit to wear socially, there are so many options to show off your style. You can choose anything from a subtle navy sharkskin to a bold burgundy check. If this is your first casual suit, you might want to choose something classic and versatile, however, if you have a whole wardrobe of fantastic suits, you might want to choose something a bit more unusual. Corduroy and tweed are great choices for sports jackets and both fabrics lend themselves to more audacious colours or tones. Cottons or linens are often used for summer-wear and look cool and casual on even the hottest of days.
Cloth Weight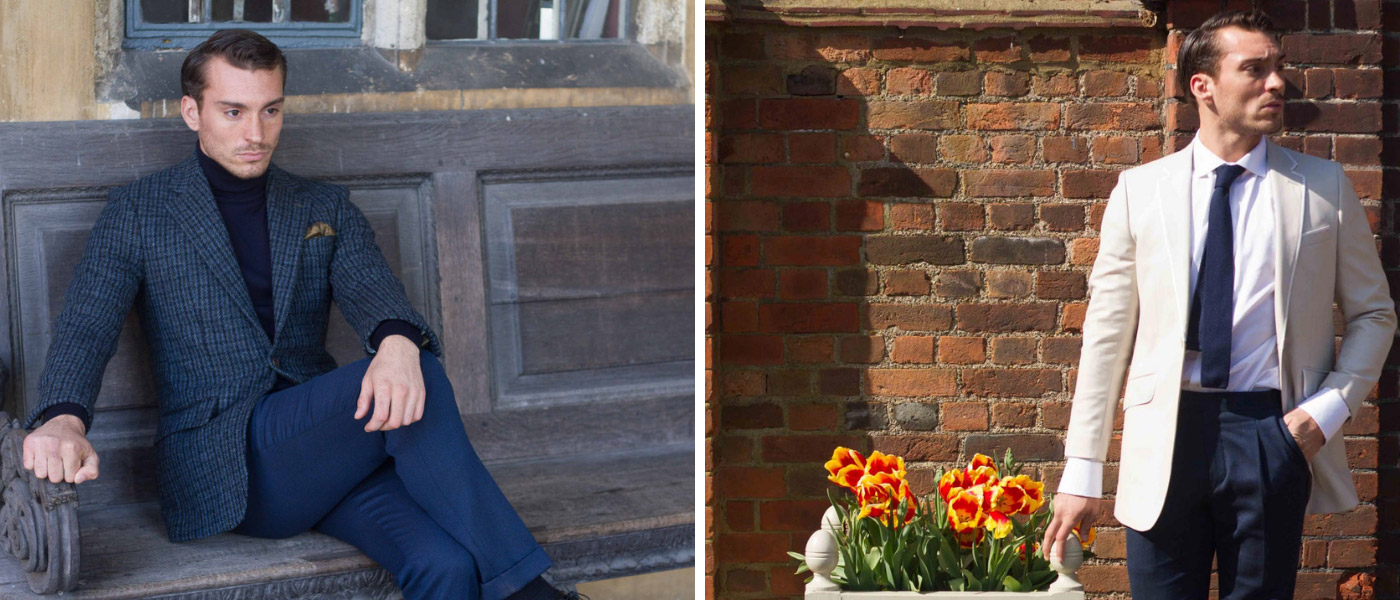 Is this a garment that you intend to wear year-round, or is it for a specific time of year? For a suit or jacket that will be worn throughout the year, we suggest that you choose a mid-weight cloth, such as a 10-12oz. For suits that will be worn in very cold weather, you should be wearing a 12-13oz cloth - any heavier than that will feel very bulky to wear. For warm weather suits, anything from a 7-9oz will be very comfortable to wear. Tweed is a perennial choice for a winter sports jacket, with cotton and linen being the obvious choice for a lightweight summer jacket.  
Style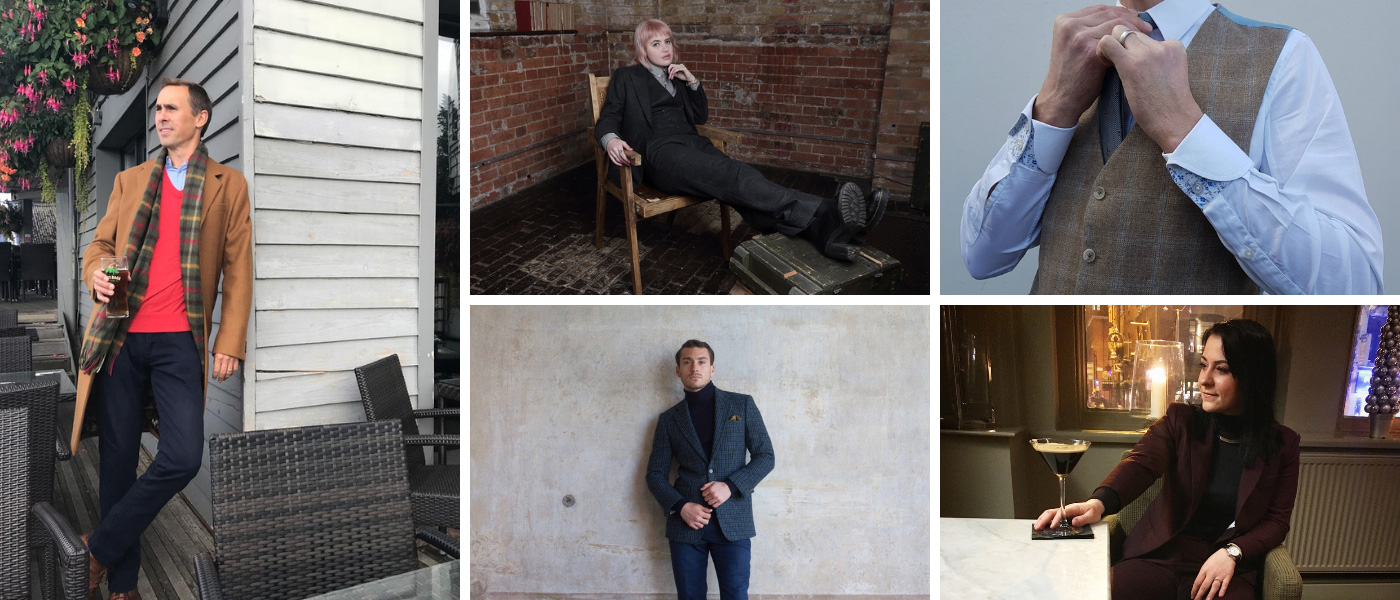 Because this is a suit that will be worn socially, there are less restrictions on what you should be wearing. Use this opportunity to take advantage of special style options such as flash linings and unusual pocket details. We understand that everyone will have unique tastes, requirements and body shapes; so when you come to your appointment, let your tailoring consultant know exactly what it is that you are looking for. Bring photographs of suits that you like, if you wish. We love to see your ideas!
If you'd like to book an appointment to discuss casual wear, contact us today or arrange a consultation.
Arrange a Consultation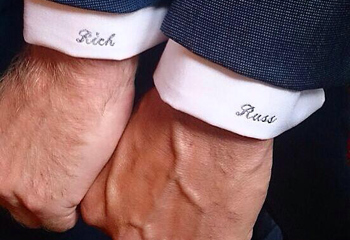 26 May 2022
Planning for your wedding can be a stressful time for some and the day itself often passes in a blur of joy and excitement. That's why it's important to 'stop and smell the roses' during your wedding journey and remember all of the reasons you've chosen to marry the love of your life. After the event itself, there are a plethora of ways you can look back fondly on the day, from the photos, to the video, to the signatures in the guest book. But did you know that your wedding suit can also serve as a reminder of the best day of your life? Read on to find out how...
Weddings
26 May 2022
2022 is a very special year for Pride, as it marks 50 years since the first ever march in 1972. While there were only 700 bravely marching then, this year it is expected there will be over 2 million attendees! Of course, many historical milestones have been achieved since 1972.
Style Tips & Advice
Style History
26 May 2022
Queen Elizabeth II recently celebrated 70 years on the throne and it is her official birthday on the second Saturday in June. The Queen has created quite the signature fashion lookbook that deserves its own jubilee. Her style has, quite literally, stood the test of time. Through nine decades, with her vibrant pant-suits and matching hats, stunning heirloom brooches - not to mention the symbolism behind every ensemble - it's no wonder the Queen is our style icon.
Style History