Four Traditions to Revamp for LGBTQ Weddings
The wedding industry is steeped in heteronormative images, content and ideas. It can be difficult to navigate the wedding landscape if you're not sure which traditions you want to keep and which ones you want to ignore. We've put together a list of wedding traditions that you can either update, keep or ditch for your wedding...
The Wedding Party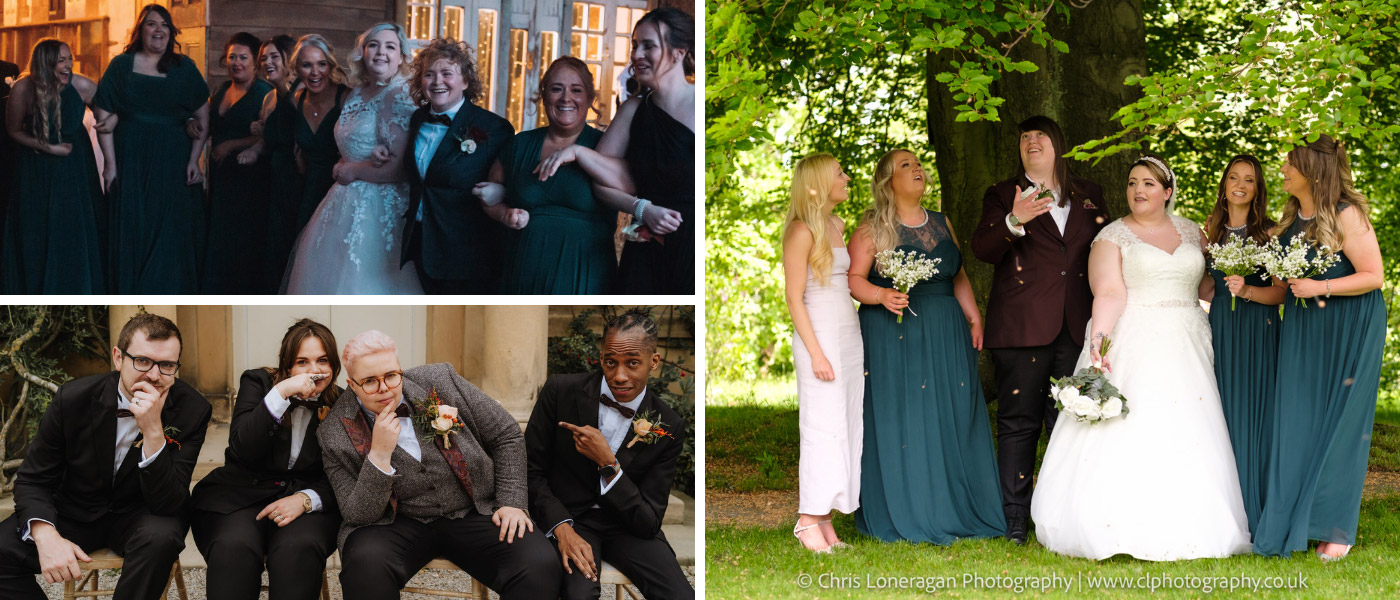 Traditionally, weddings have been very prescriptive when it comes to wedding parties. The groom was surrounded by groomsmen and the bride had a coterie of bridesmaids. Things have changed and very often, people choose to have whoever they want in their wedding party! You want to have the most important people in your life by your side and it shouldn't matter what gender they are. The idea of having a 'best man' or 'maid of honour' are also totally optional and we've had plenty of clients opt to have a best woman or a person of honour. Remember that it's your day and your rules! 
The Ceremony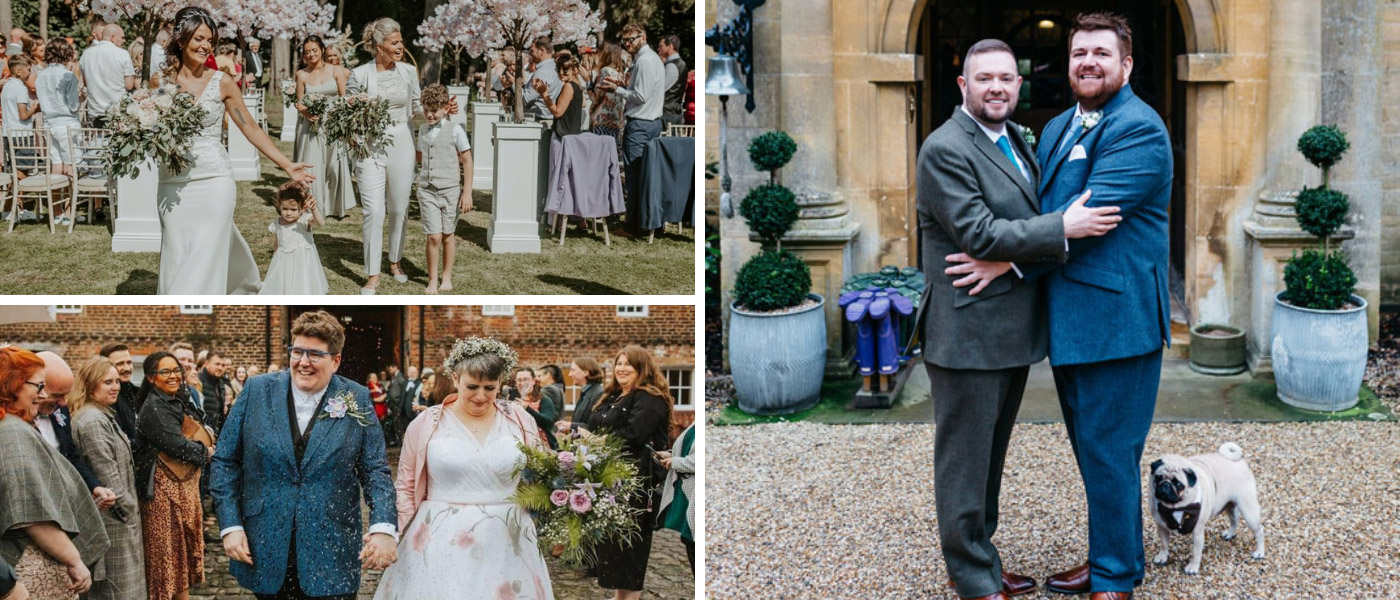 The ceremony is a chance to really put your stamp on things. Traditionally, the bride would be walked down the aisle by her father and given away to the groom. For your wedding, you might prefer to not walk down the aisle at all or you might choose to walk down the aisle together, arm in arm. Alternatively, you could walk up the aisle one after the other, and meet at the top together, surrounded by friends and family. You could both have a bouquet, with flowers that match your colour scheme or you could choose floral decorations instead. Some of our clients have chosen to have their dogs with them on their big day and ditching the flowers leaves your hands free for lots of head pats! 
Vows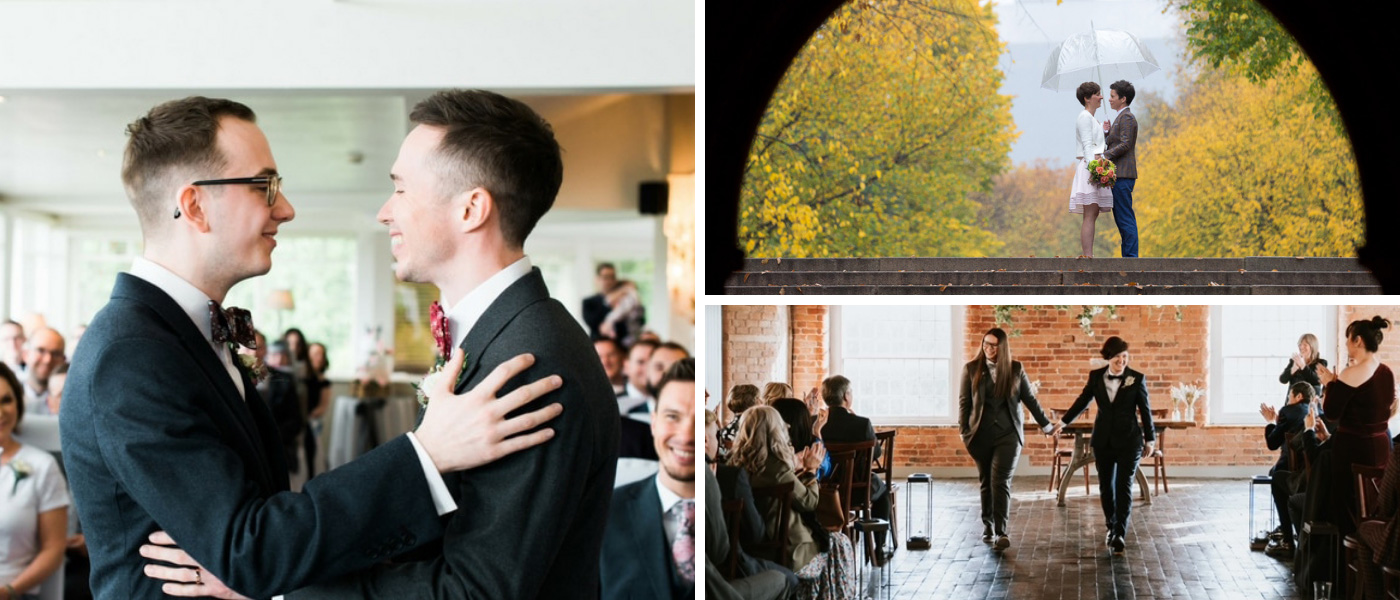 Vows were traditionally a series of statements made in a church or other ceremony that were more contractual in nature. While some of these still exist today, the vows are your chance to express your love for your partner and tell the world why you've chosen to spend the rest of your life with this person. They can be serious declarations of love or more light-hearted and reflective of who you are as a couple. Some registry offices might not allow you to do your own vows, so check with the venue or officiant first.
What to wear?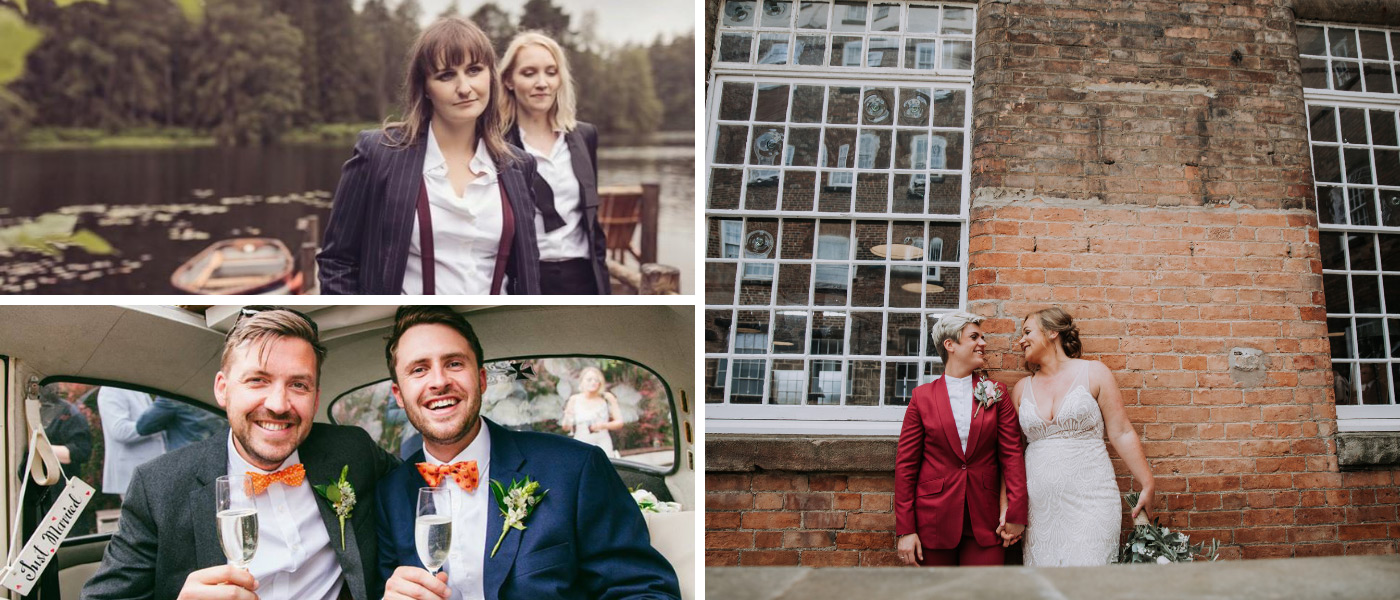 Traditionally, men would wear a suit to their wedding and the woman would wear a dress. Take a look at our blog on the history of the wedding suit for more info. When it comes to LGBTQ+ weddings, it's all down to your personal preference. You might decide to do away with formalwear entirely! One of you might choose to wear a dress and the other a suit. Alternatively, you might both choose to wear a suit. At King & Allen, we have many years of experience creating suits for LGBTQ+ weddings and can advise you on how to create complementary suits or a suit that goes with the overall colour theme of the wedding.  
It's Your Day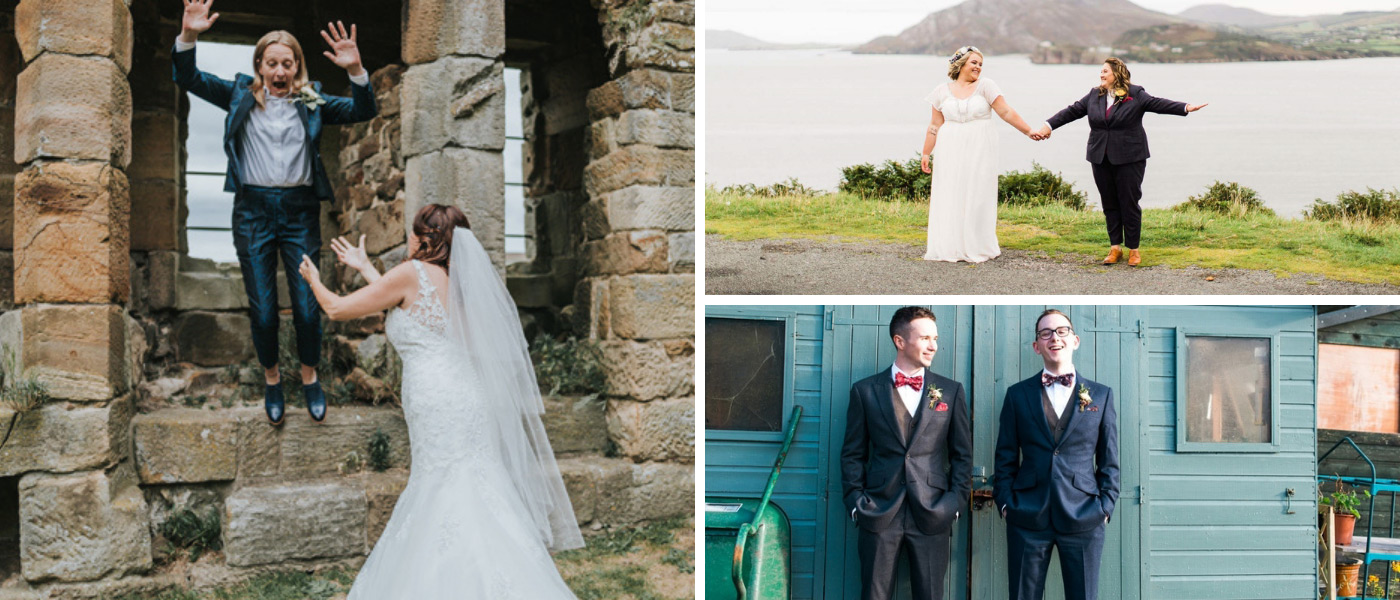 Remember that it's your day and you make the rules! Whether that's throwing out every tradition or making them your own. You get to choose. This is the first day of the rest of your life with your soulmate. It should perfectly express who you are as a couple and give you a chance to celebrate your love! 
If you'd like King & Allen to make your perfect suit, please contact us today or arrange an appointment here.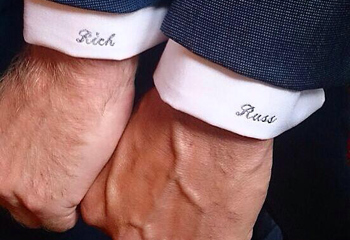 26 May 2022
Planning for your wedding can be a stressful time for some and the day itself often passes in a blur of joy and excitement. That's why it's important to 'stop and smell the roses' during your wedding journey and remember all of the reasons you've chosen to marry the love of your life. After the event itself, there are a plethora of ways you can look back fondly on the day, from the photos, to the video, to the signatures in the guest book. But did you know that your wedding suit can also serve as a reminder of the best day of your life? Read on to find out how...
Weddings
26 May 2022
2022 is a very special year for Pride, as it marks 50 years since the first ever march in 1972. While there were only 700 bravely marching then, this year it is expected there will be over 2 million attendees! Of course, many historical milestones have been achieved since 1972.
Style Tips & Advice
Style History
26 May 2022
Next week, the whole world will be watching as we celebrate 70 years with Queen Elizabeth II on the throne! The Queen has created quite the signature fashion lookbook that deserves its own jubilee. Her style has, quite literally, stood the test of time. Through nine decades, with her vibrant pant-suits and matching hats, stunning heirloom brooches - not to mention the symbolism behind every ensemble - it's no wonder the Queen is our style icon.
Style History