A Brief History of the Wedding Suit
Tradition is a funny thing. Adhere to it too strictly and you're branded as fusty and boring. Go too far the other way and people will say you're foolishly modish and, even worse, an insufferable hipster (perish the thought).
As we head into peak wedding season, we've been giving tradition a lot of thought, and it got us wondering about the wedding suit. Why wear a suit on your wedding day? Where did it come from? Why does it persist to this day?
We delve into the history of the wedding suit…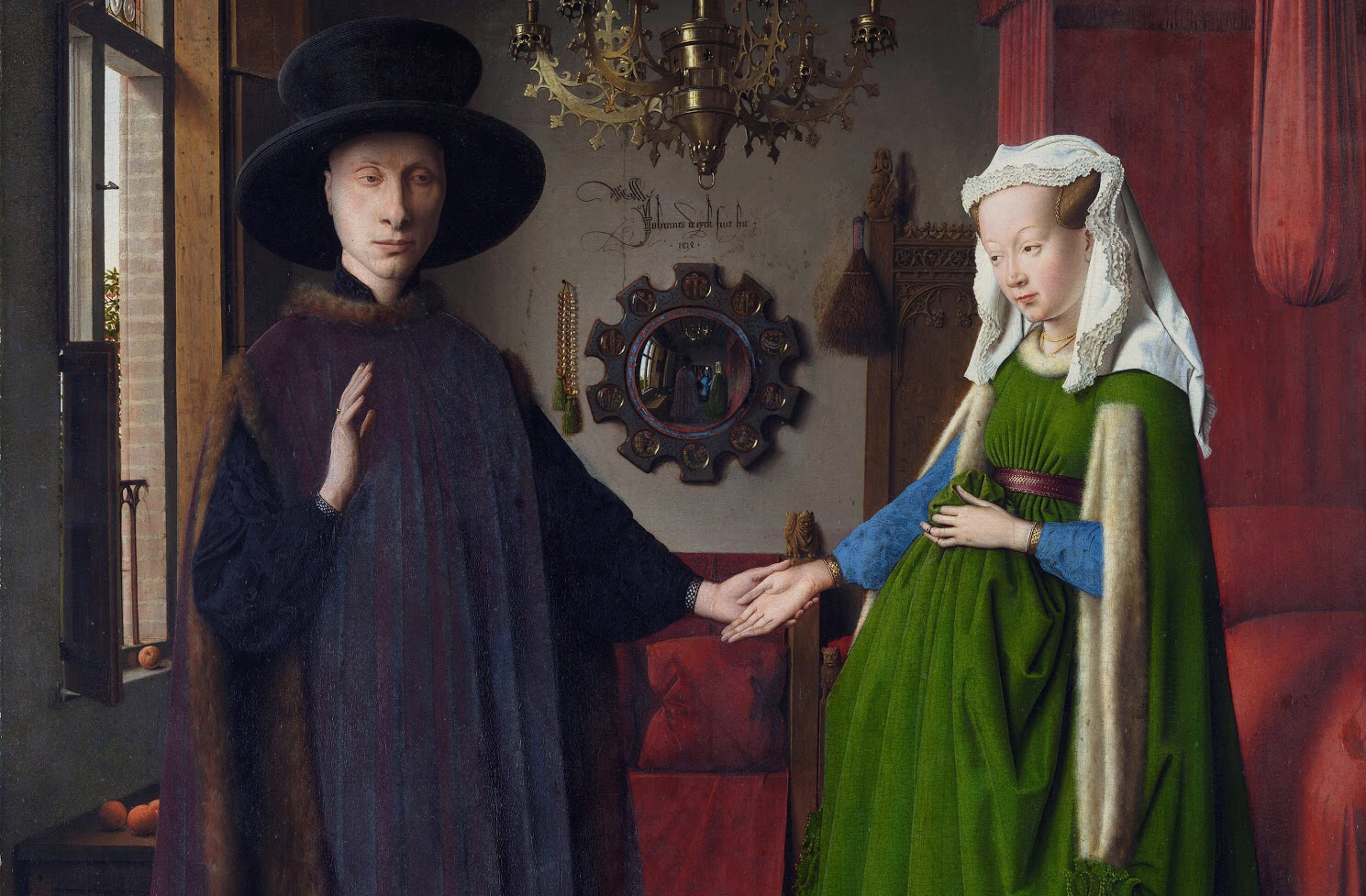 Ask someone to imagine a wedding and they will usually picture the happy couple, declaring their undying love in front of family and friends. It's a day of celebration, of two people meeting their soulmate and choosing a lifetime of happiness together. This was not always the case, with weddings in preceding centuries normally symbolising the financial union of two families.
For most, the fabrics used to make wedding clothing would have been an unattainable indulgence and many people would just get married in their everyday clothes. However, for the lucky ones that could afford it,  weddings were a chance to put your wealth and importance on display.
For those who could afford it, the groom was often dressed as extravagantly as the bride, with both families trying to show off their wealth. Bright colours were favoured, with white wedding dresses being almost unheard of.
When the future George IV married Princess Caroline of Brunswick, this tendency towards competetive extravagance was seen in full effect. Apparently, the bride was so heavily-bedecked with furs, jewels and weighty fabrics that she barely made it down the aisle and nearly passed out during the ceremony.
We can see that George is similarly attired, with silks, velvets and pearls, not to mention some pretty dashing stockings. The clothing is lavish on both sides, with bride and groom competing against each other in the opulence olympics.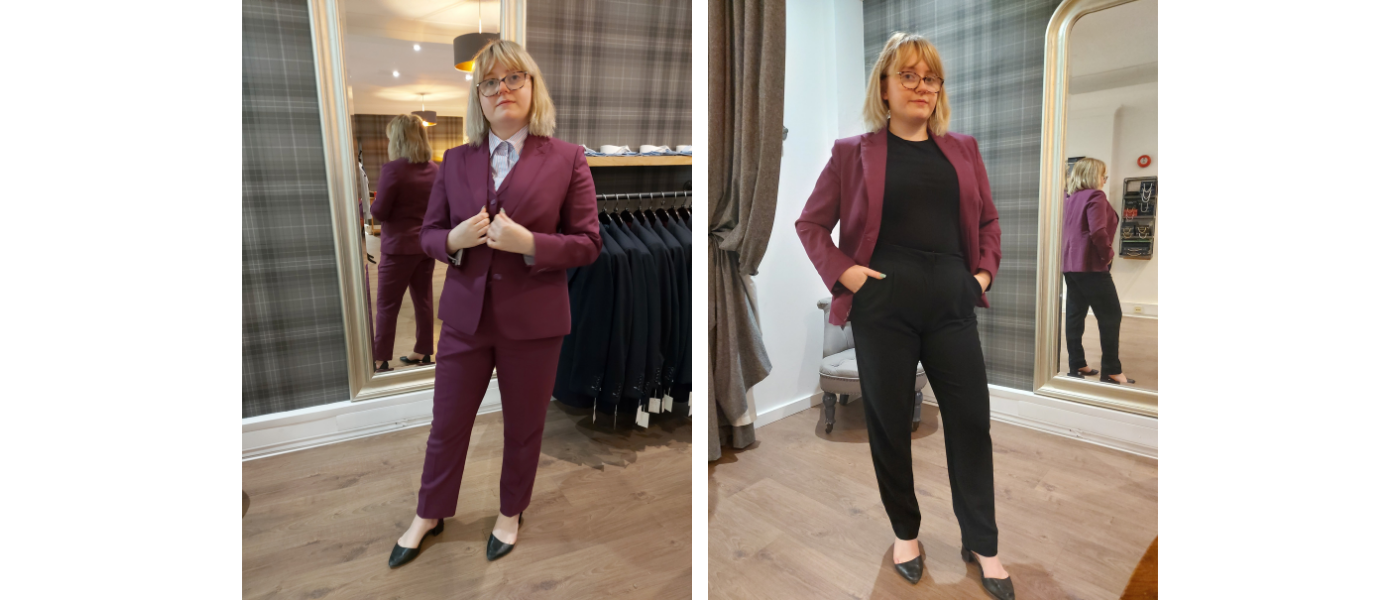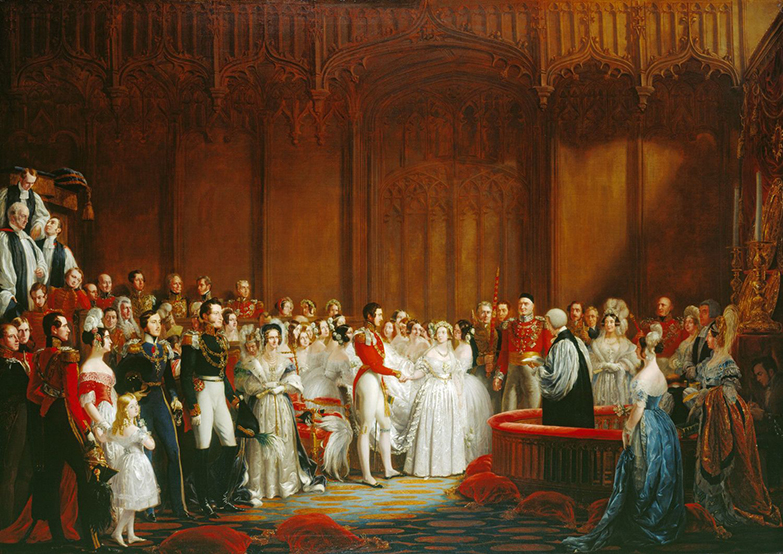 When did things start to change? Most people agree that the wedding of Queen Victoria to Prince Albert of Saxe-Coburg and Gotha was a pivotal moment in wedding fashion. It marked a change for both brides and grooms, with Victoria wearing a white gown and Albert wearing his Field Marshall's uniform (a tradition that persists to this day at royal weddings).
Victoria and Albert were trendsetters in more ways than one: the couple were also the first to have miniature versions of themselves on top of their wedding cake.
The cut and style of Albert's wedding suit was a crucial point in the evolution of the wedding suit. For example, the morning suit (which rose to popularity around the same time) emulates the cutaway front and tails of the uniform. From that moment on, there was a definite move away from flashy ostentation to the clean lines and precision that Albert exemplified on his wedding day.
The ripples from Victoria and Albert's wedding were felt in the world of wedding fashion and have persisted, in more or less the same form, to this day. Morning suits became increasingly popular, catering to the need for an alternative to the decadent apparel of previous generations and as a substitute for the stiff evening formal wear favoured by the elite.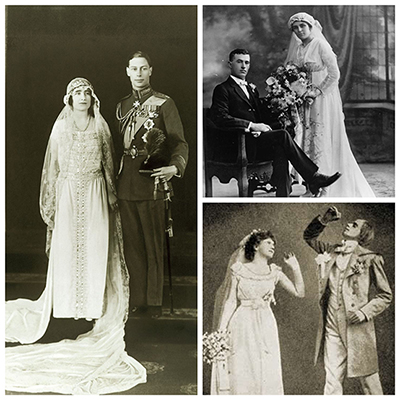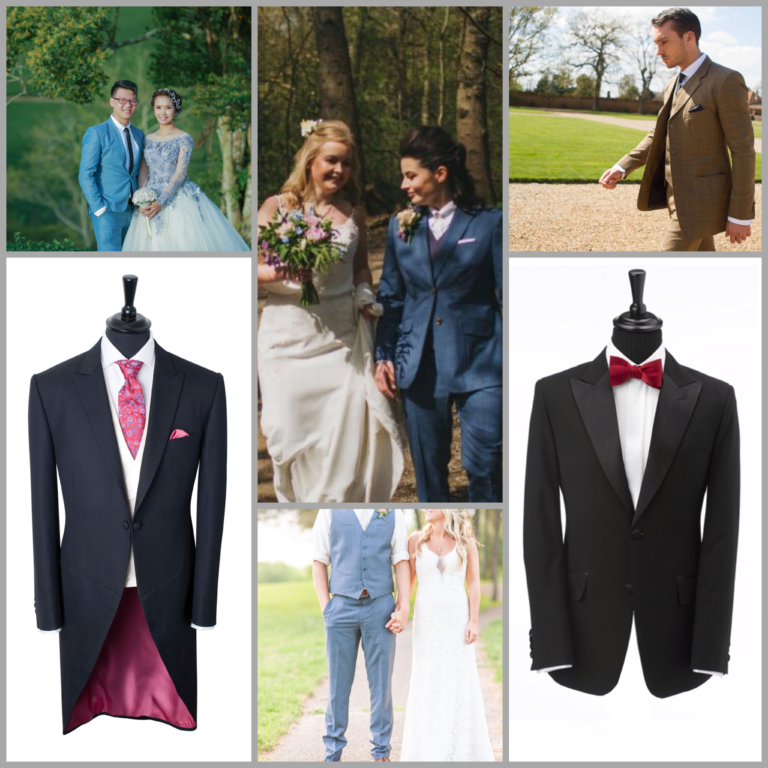 As the twentieth century progressed, so did various fashion trends. From wide lapels to even wider lapels, to flared trousers, to even wider lapels, to padded shoulders and braces, the suit went through a rapid metamorphosis, which was reflected in the suits people wore for their weddings.
Nowadays, the style options for men and women are nearly endless. You can have the expansive lapels of the 70s, the black tie elegance of the twenties or the classic charm of the morning suit. Whichever style option you go for, King & Allen can help.
16 January 2020
What's not to love about a wedding in the country? It's quintessentially British (think Four Weddings) and it's the perfect way to embrace the great outdoors in a relaxed environment. No wonder so many of us are opting to tie the knot in a rural setting.
Style Tips & Advice
Weddings
Country Style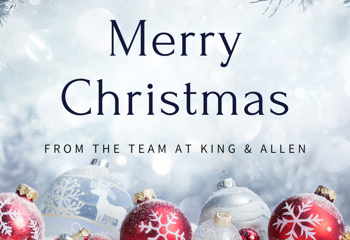 28 November 2019
To get you in the festive mood, we asked our four King & Allen consultants to tell us about their 2019 festive outfit (hint: they all involve a suit) and share their style tips for the perfect party mood...
Style Tips & Advice
King & Allen News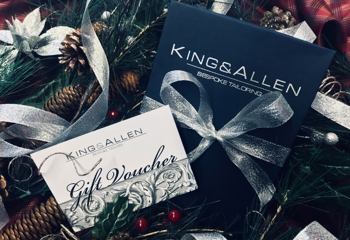 25 November 2019
It's been dubbed the Blue Planet effect - spurred on by Swedish teenage environmental activist Greta Thunberg and the rise of Extinction Rebellion. We are, of course, talking about growing consumer concern about issues such as single-use plastic and climate change...
Style Tips & Advice
Accessories
King & Allen News