How to Wear Corduroy Today
It may remind you of your old geography teacher, but corduroy is back in a big way for Autumn/Winter 2017. It was everywhere in both the men's and the women's collections and has already crept its way into mainstream stores.
Whilst the fabric still has a traditional feel to it, the modern silhouettes feel fresh and new.
If you're ready to embrace your inner Wes Anderson, read on…
What is corduroy?
Corduroy is a durable fabric with a distinctive "wale" pattern. It is sometimes called a "poor man's velvet" since it is essentially ridged velvet woven from cotton or cotton-mix fibres.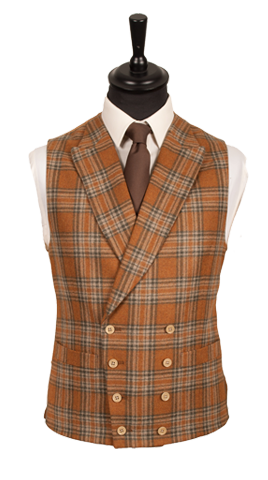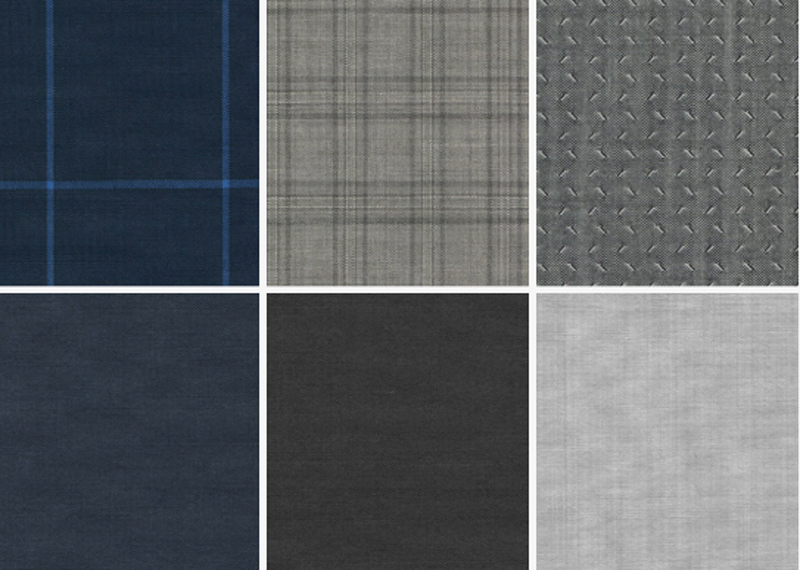 Corduroy cloth comes in a variety of widths often referred to by the number of wales (ridges) per inch.
The lower the wale count, the thicker the wale; the higher the wale count, the thinner the wale. 11-wale cloth tends to be the most common, however, it can range from 1.5 to 21!
The History of Corduroy
Where was corduroy invented?
Believe it or not, Corduroy has been used since 200 AD, when they started manufacturing it in the ancient Egyptian city of Al-Fustat.
The fabric was called "fustian" and it was one of many tufted fabrics developed in the East to sell to wealthy folk in 12th century Europe.
By the 14th century, imitation fustian was being produced throughout Europe. Royalty were the first to wear this fabric in sporting gear, and later, it was used in their servants' uniforms.
Its hardwearing qualities made it a great fabric choice for the working class, who needed their uniforms to withstand some abuse.
Where does the word "corduroy" come from?
The word "corduroy" was first used in 18th century England. Some say that it was named "corde du roi" to give the cloth an air of prestige, however, that story has since been debunked.
It is more likely that the name came from joining the words "Cord" and "Duroy", referring to its cord-like wales and similarity to coarse woollen fabric called Duroy.
When was corduroy popular?
Corduroy was mainly used in men's working and sporting clothes over the centuries, however, it reached peak popularity in the 1970s. Neutral toned corduroy clothing became a symbol of anti-establishment at the time. Whilst corduroy has now become a basic in some of our wardrobes, many of us still look at it as a bit of a blast from the past.
How to Wear Corduroy Today
If you're not careful, corduroy can feel retro but when you keep the silhouette streamlined, it can look very modern.
Trousers should be slim, but not skinny, and could even be slightly cropped. Wide leg trousers are very popular this year but on the average person, corduroy will make them look dated. A slimmer silhouette is more contemporary. Likewise, shapeless jackets are a no-no.
In terms of colour, shades such as navy, grey, olive green and burgundy will slip effortlessly into a modern wardrobe. That's not to say that earthy browns are off the table, but you should style them thoughtfully to avoid looking like you stepped out of 1974.
Wide wale corduroy is best used in trousers, however, medium and fine wale corduroy are ideal for both jackets and trousers.
22 October 2020
At King & Allen, we are always looking for new ways to break new ground, grow and bring the best possible service to our clients. A big part of that is making sure that we keep up-to-date on the very latest styles, trends and fabrics, as well as innovating ways to improve our service and our standards. That's why we're so excited to announce our new fabric range, made from recycled bottles!
Style Tips & Advice
King & Allen News
Vegan
22 October 2020
As you may know, King & Allen are strongly committed to innovation and producing suits that are not only beautifully-crafted but that also reflect our clients and their needs in a diverse, ever-changing world. We take our corporate social responsibility seriously and we are always looking for ways to contribute to a better, more sustainable world.
King & Allen News
Vegan
01 October 2020
As you may know, King & Allen have been making suits for singer-songwriter Lucy Spraggan for a few years now and we just love her sartorial flair! When she recently lost weight, her suits needed an update and she brought them along to Karl at our Wilmslow branch for some alterations.
Style Tips & Advice
Celebrity Style