The Rise of Vegan Fashion
In January, more than 500,000 people signed up to eat a vegan diet as part of the annual 'Veganuary' event. It has grown in popularity year-on-year since its start in 2014, signalling a change in the way people think about what they eat and where their food comes from. And it's not just the food industry that has been shaken up by increasing numbers of people opting for a vegan diet. The fashion industry has also seen remarkable numbers, in terms of people seeking out clothing that fits in with their vegan lifestyles. At King & Allen, we have seen increasing demand for our vegan suit range. So, with this in mind, we take a look at some of the biggest new developments in vegan fashion...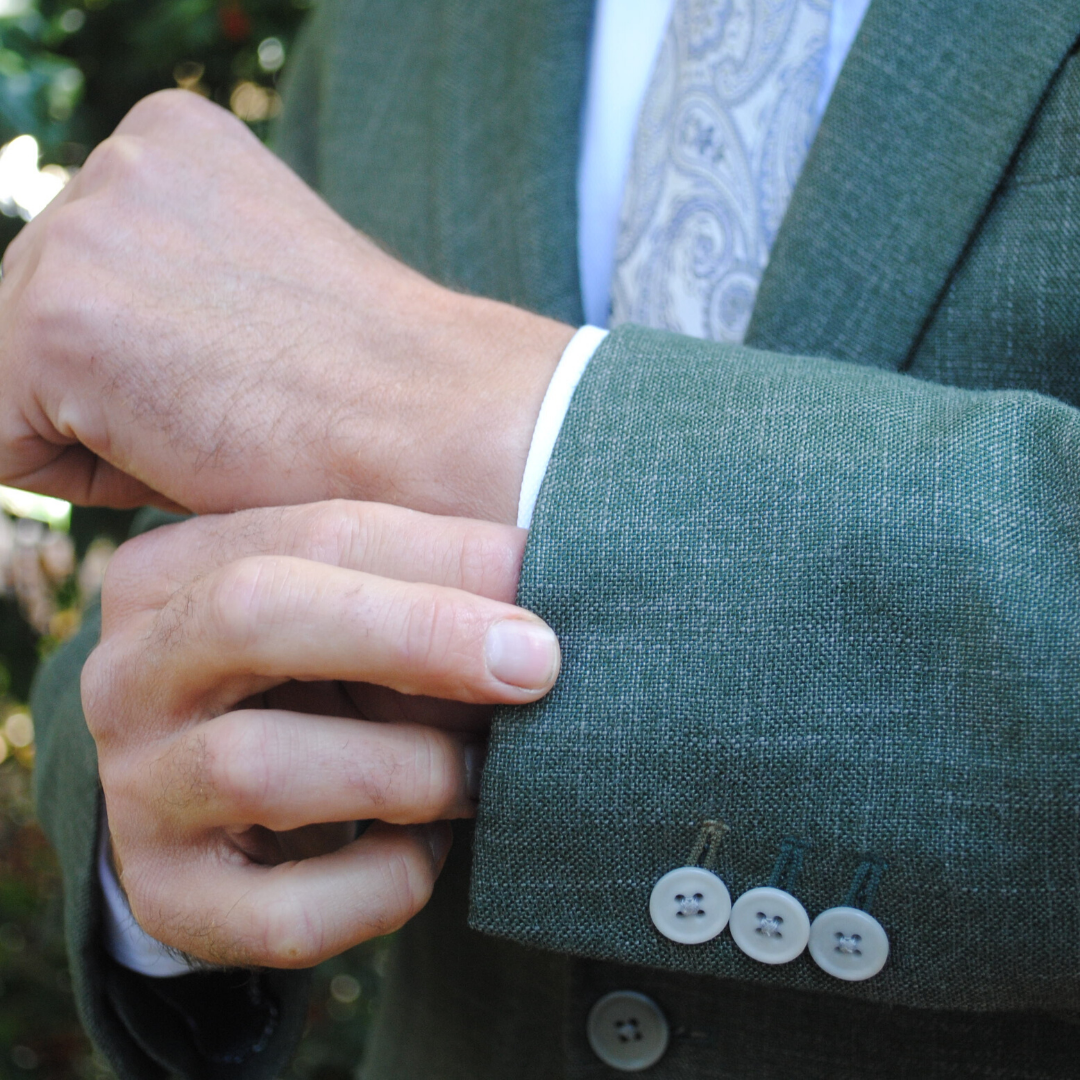 vegan fur
Fur has been declining in popularity for some time but recent years have seen its downturn speed up. With a number of luxury fashion brands, from Gucci to Versace to Chanel pledging to go fur-free. Fashion maven Anna Wintour stepped out in a faux-fur, sustainable coat from Stella McCartney. And she wasn't the only icon to embrace fur-free clothing.


At the end of 2019, the Queen's senior dresser announced that the monarch would officially go fur-free and that, if she had to attend an engagement in a cold climate, 'from 2019 onwards fake fur will be used to make sure she stays warm.' This lead to the Queen being awarded 'Most Iconic Moment' at the PETA Fashion Awards 2020. According to PETA, the Queen's decision to go fur-free is in keeping with the opinion of the British public - of whom 95% oppose the fur trade.
Vegan Leather
Vegan leather has seen tremendous growth in the last few years, with brands from H&M to Stella McCartney adopting cruelty-free alternatives. The innovations being made are fascinating, with apple leather, cactus leather and pineapple leather becoming popular alternatives. Bolt Threads, who are also collaborating with Stella McCartney and Lululemon, will be working with Adidas to make plant-based shoes, made from mushroom leather. This incredible fabric is made by engineering mycellium (part of a fungus) into a cloth. Such alternatives to traditional leather will be welcomed by people looking for good quality, sustainable substitutes.
Vegan Shoes
The market for vegan shoes has expanded rapidly over the past few years, with demand for new styles increasing all the time. Brands from Nike to Dr Martens have released vegan ranges and the trend looks set to continue. With innovations in vegan leather (see above) as well as other alternatives, the vegan options are looking more stylish than ever.
Vegan Suits
And, of course, we would be remiss if we didn't mention the advances in vegan tailoring. King & Allen have been making bespoke vegan suits for a number of years and launched our online, made-to-order store 'Vegan Tailoring' last year. With new fabrics being innovated all the time and the demand for vegan suits increasing, there has been a significant increase in the number of companies looking into vegan alternatives to traditional tailoring. Our bamboo range is still our most popular option, with the fabric available in a variety of colours and patterns. We've also just launched out new eco cloth, which is made from 100% recycled bottles.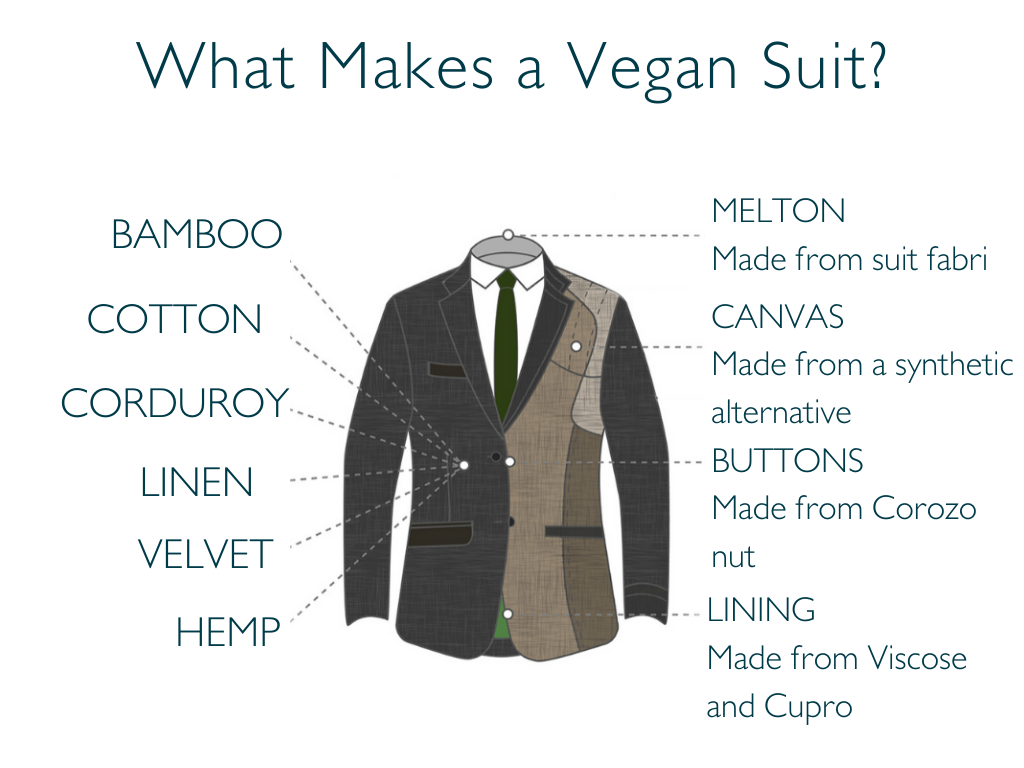 At King & Allen, we pride ourselves on being at the forefront of these new innovations and are always looking for new methods, fabrics and materials that we can use to cater to our customers' needs and wants. 
If you'd like to find out more about our bespoke vegan suits or our made-to-order suits, please contact us today.
27 July 2022
A styling guide for the challenging task of finding the right suit to wear as a wedding guest. It's important not to upstage the bride and groom, but that doesn't mean you can't add your own style in your suit.
Style Tips & Advice
Weddings
27 July 2022
Barrister Samuel March is an important influencer and contributor in the vegan community; being an advocate for animal rights and a vegan. Here he shares his experience with vegan tailoring.
Vegan
Press
29 June 2022
Many couples start with the season in which they are getting married as the basis of their wedding theme. Now that we are in the hotter months, we are looking into summer wedding themes and how your King & Allen suit can play a big part of it...
Style Tips & Advice
Weddings