Pink Suits
When Daniel Craig stepped out for the premiere of 'No Time to Die,' wearing a pink, double-breasted, velvet tuxedo jacket, it caused a sartorial moment that we haven't seen for some time. At King & Allen, we have been fans of the pink suit for a number of years, so we were over the moon to see James Bond himself embracing this vibrant and multi-faceted colour. Read on to see how you can incorporate more pink into your suit wardrobe and how to get the Daniel Craig look...
The Full Pink Suit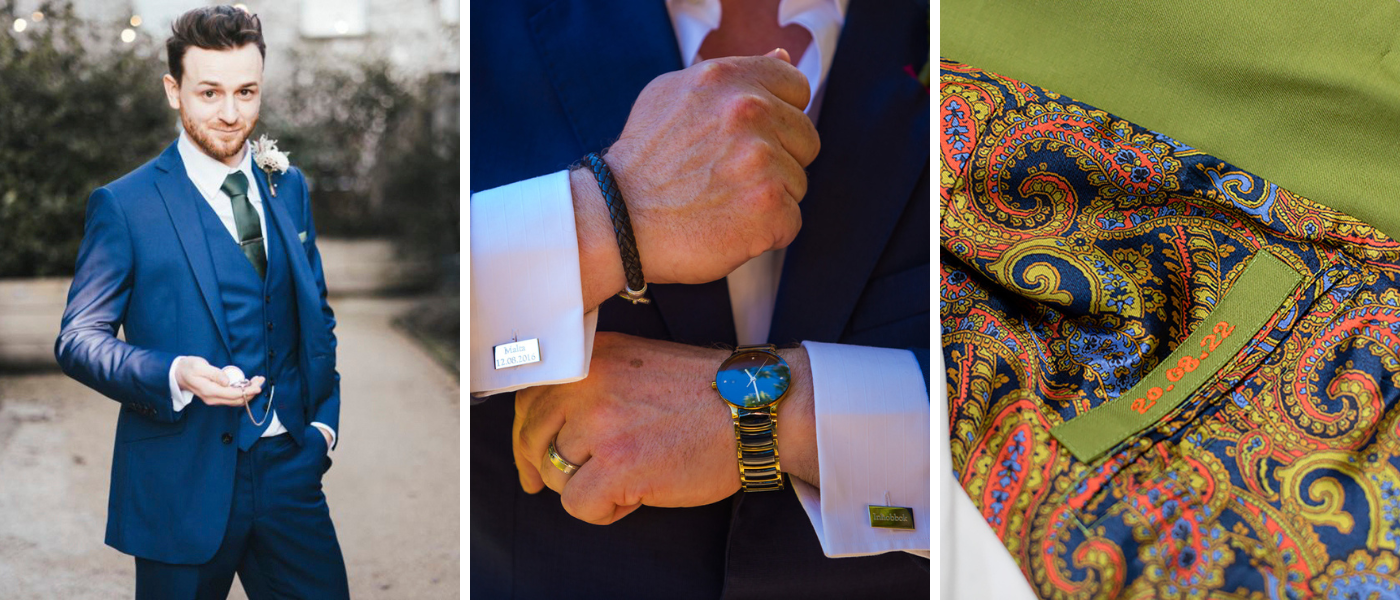 We just adore this pink suit, worn by father-of-the-bride, James. With a contrast grey waistcoat (with a subtle pink check) and a polka dot lining, this was a fantastic look! 
Think Fabric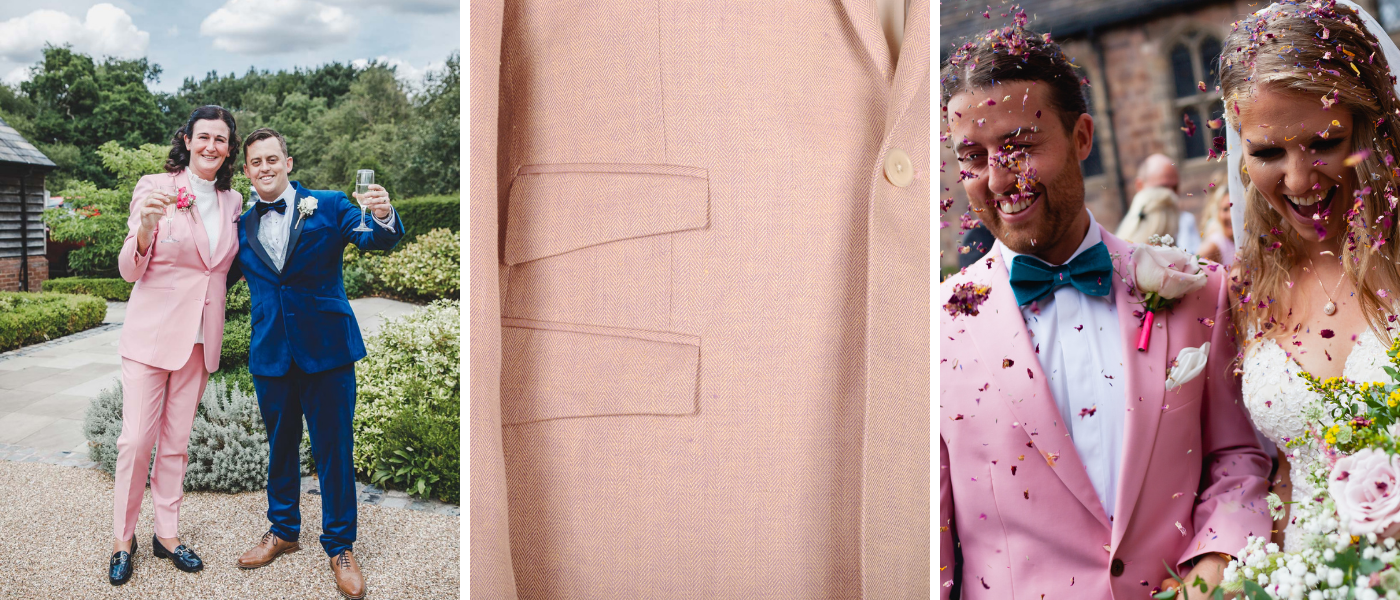 There are so many different hues of pink to choose from and the fabric choice will often affect how the colour looks in different lights. For a bolder look, you might go for a velvet (like Daniel Craig) and for a more subtle, laid-back look, you could try a linen suit in a lighter pink.
Pink Separates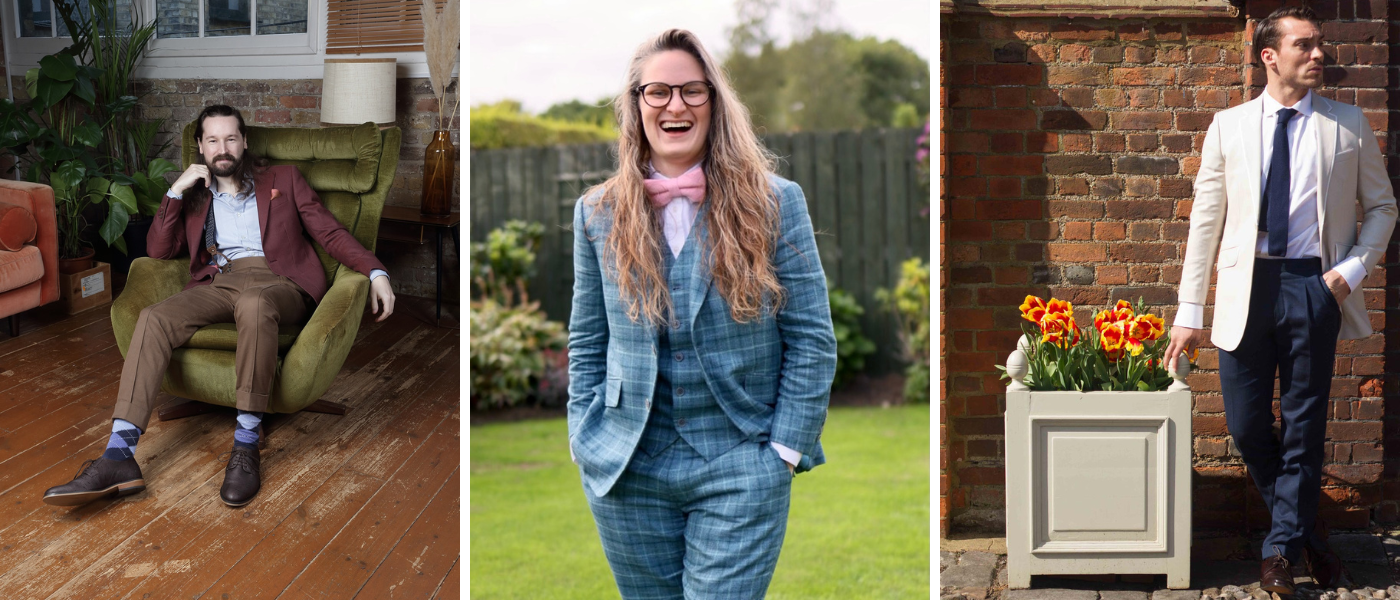 If you're not quite ready for the full pink suit, you might want to consider having a pink waistcoat, jacket or trousers, paired with a more subtle colour. You can then highlight the pink through the lining choice, buttonholes or a pocket square. This is an elegant, unique look that allows you to be daring!
Accessories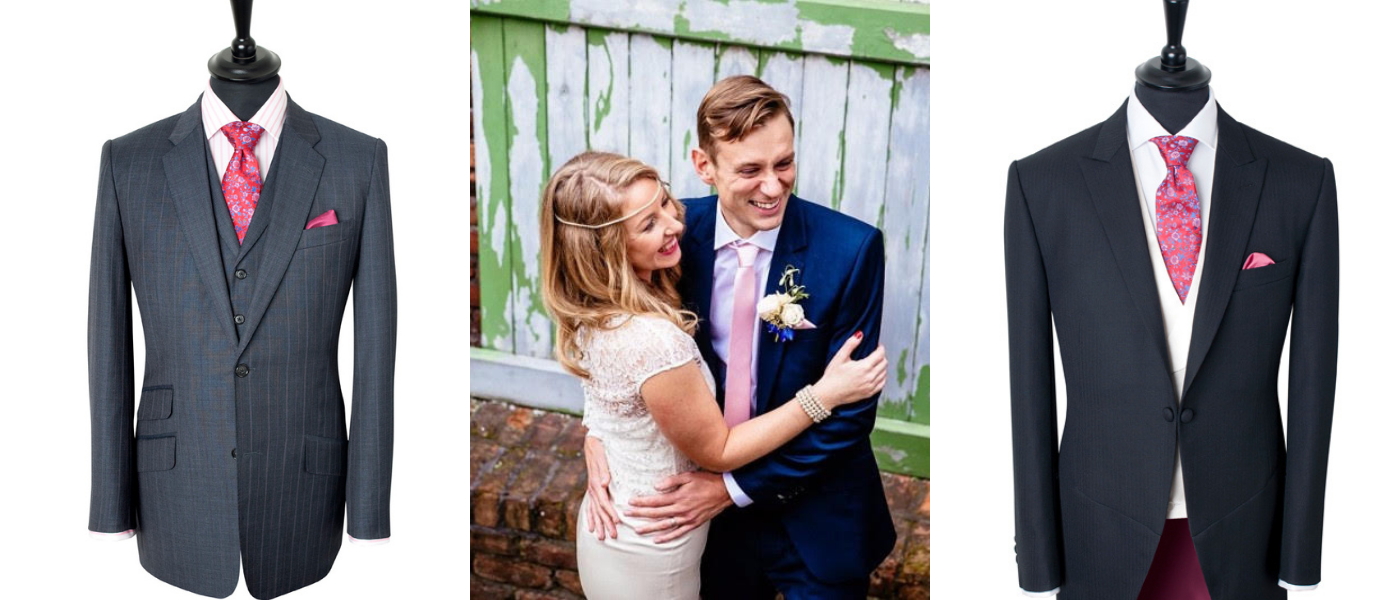 Having just a splash of pink can really liven up a more subtle, traditional shade. The best way to do this is through accessories, such as a pink tie or pocket square. This isn't just for weddings, as a pink tie can make a splash with the right business suit and goes really well with a dark navy.
Get The Look
If you'd like to get the Daniel Craig look, we're offering exactly the same pink velvet cloth in our made-to-measure range. This means you could get a jacket for £737. Get it now before stock of this hugely-popular cloth runs out! Contact us today for more information.
27 July 2022
A styling guide for the challenging task of finding the right suit to wear as a wedding guest. It's important not to upstage the bride and groom, but that doesn't mean you can't add your own style in your suit.
Style Tips & Advice
Weddings
27 July 2022
Barrister Samuel March is an important influencer and contributor in the vegan community; being an advocate for animal rights and a vegan. Here he shares his experience with vegan tailoring.
Vegan
Press
29 June 2022
Many couples start with the season in which they are getting married as the basis of their wedding theme. Now that we are in the hotter months, we are looking into summer wedding themes and how your King & Allen suit can play a big part of it...
Style Tips & Advice
Weddings