The Pink Suit
Pink it was love at first sight…' sings Aerosmith's Steven Tyler in his distinctive vocal stylings and we couldn't agree more.
Pink, coral, fushia, salmon, crimson, ruby…whatever hue you choose, be assured that you'll look effortlessly cool, brilliantly bold and flush with excitement.
King & Allen explores why you should be stepping out in cerise this summer…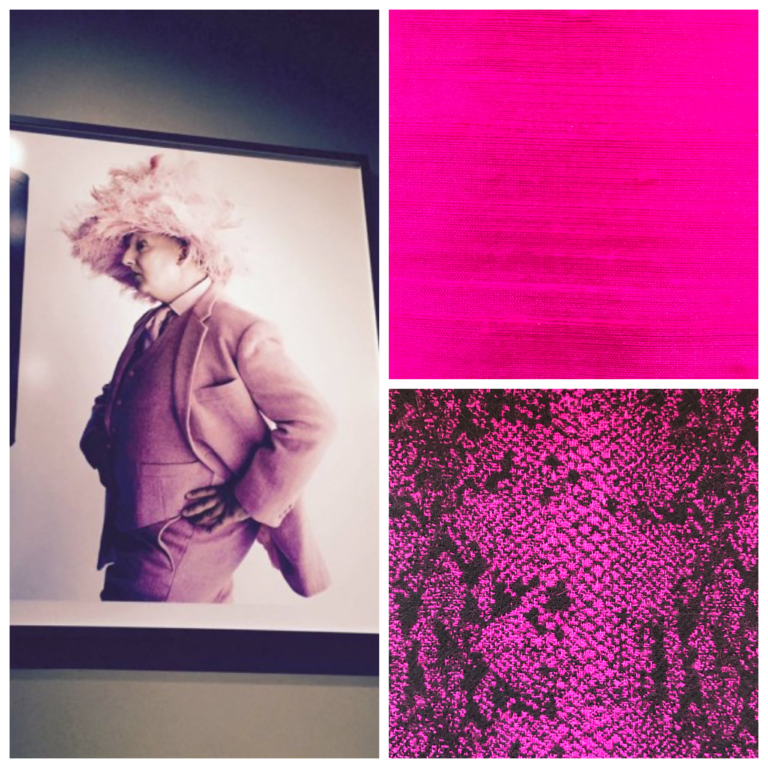 1. The Bold and The Beautiful
From Harry Styles to Beyonce to Emma Thompson to David Bowie, the pink suit is a sartorial choice that is audacious and fashion-forward. Back in 2016, King & Allen made a suit for world-famous milliner Stephen Jones, which graced the pages of Vogue. You can't get more fashion-forward than that. The striking colour was beautifully offset by the classic tailoring choices: a two-button jacket with a five-button waistcoat and straight-leg trousers.

Whether you choose a sugary pink or a daring magenta, you'll be rocking this season's most exciting look. For those looking to run with the fash pack, we'd suggest a daring fuschia with a black shirt or t-shirt. It's important to have some fun and try out some different shades. You may surprise yourself.
2. Mix and Match
In our recent blog post, we looked at the contrast waistcoat and how you can combine your separate pieces to complement each other in new and interesting ways. For example, you might decide to have a bespoke waistcoat made in a gorgeous dusty pink and then use it to rejuvenate older suits with a splash of colour. A mix and match style is always a winner in our books.

The same goes for trousers. You might choose a pair of straight-leg trousers in a light pink and wear it with a jacket that has a subtle pink check or even just a plain waistcoat. The possibilities are endless!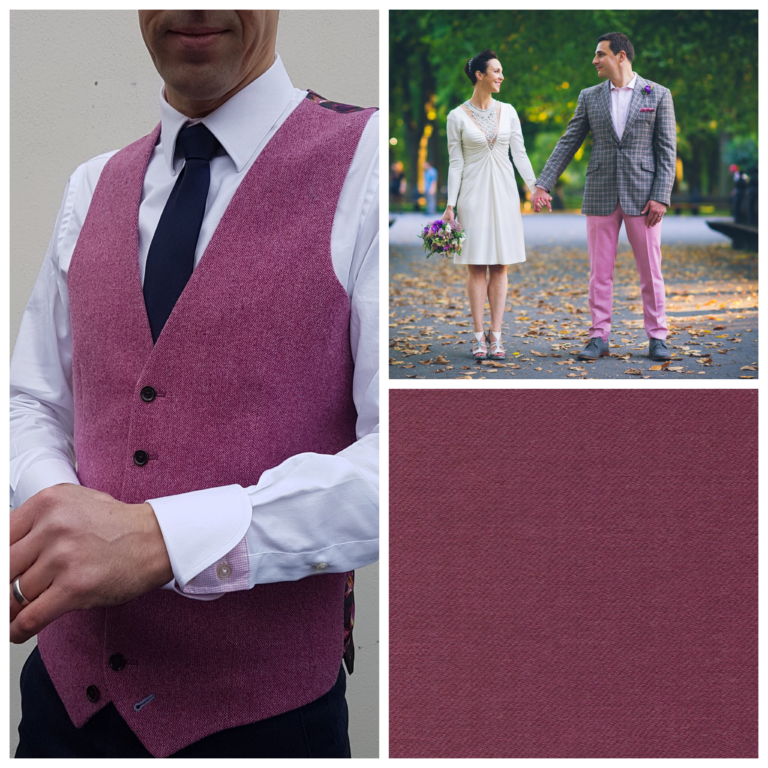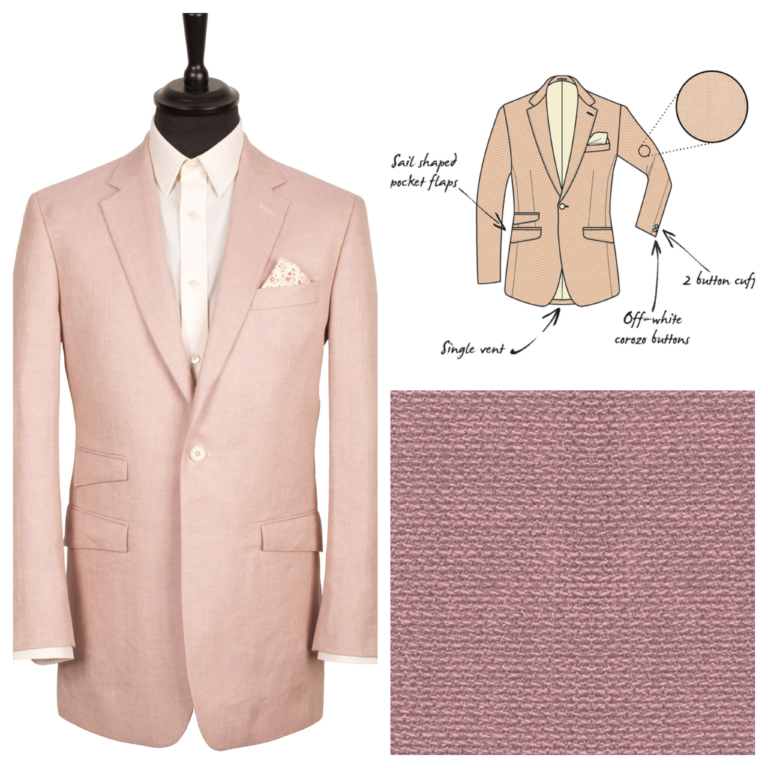 3. A Midsummer Suit's Dream
The pastel pink, linen suit is a summer staple. Linen is a lightweight, breathable fabric that is also 100% vegan. We think it looks great in pink, adding a Gatsby-esque charm to your summer wardrobe. Pair it with a white shirt for a lighter-than-air look to get you through those scorching July days.

Again, you could use the jacket as a standalone piece to smarten up a pair of jeans or, better yet, a pair of shorts. This creates an effortlessly cool look, whilst still making a style statement.
4. Subtle Hints
If you blush at the sight of too much pink and aren't ready to fully embrace the rosy side, then why not opt for a more subtle approach. Hints of colour can make a classic suit look truly stunning.
A crimson melton on a navy blue jacket, a patterned lining on a waistcoat, or even just the hint of a scarlet pocket square can all serve to spice up your tailoring.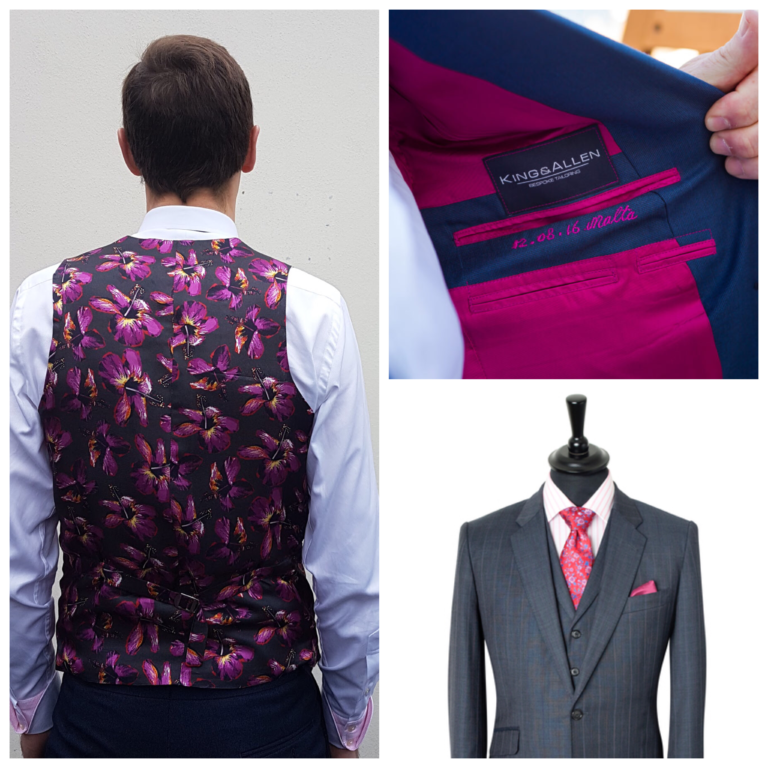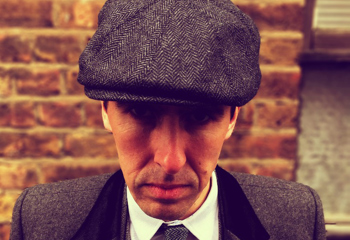 19 August 2019
The Peaky Blinders return to our screens on the 25th August 2019, guaranteeing two things: a whole lot of drama and a whole heap of sartorial style. But while each Peaky Blinder has their own individual suit style, they all share a love of one particular statement piece – the flat cap.
Style Tips & Advice
Celebrity Style
Style History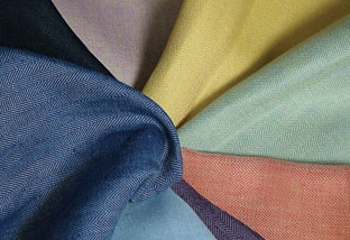 30 July 2019
You've heard all the advice about what to wear during a heatwave - linen suits, floaty cotton dresses, flip flops and sunhats so large they eclipse the sun...
Style Tips & Advice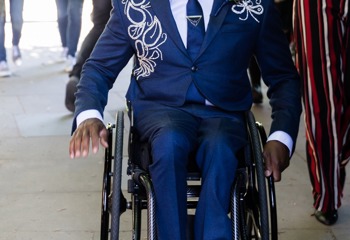 30 July 2019
No one throws a wedding like a celebrity; after all, they've got the means to really put on a show, not to mention access to all the best stylists and party planners. So, if you're tying the knot any time soon and are looking for that stand-out wedding outfit, why not take inspiration from some of the A-list?
Celebrity Style