The King & Allen Christmas Gift List 2021
With Christmas fast approaching, take a look at our gift recommendations for the suit-lover in your life. From vouchers, to pocket squares, to cufflinks, you need look no further for the perfect Christmas present!
Suit Vouchers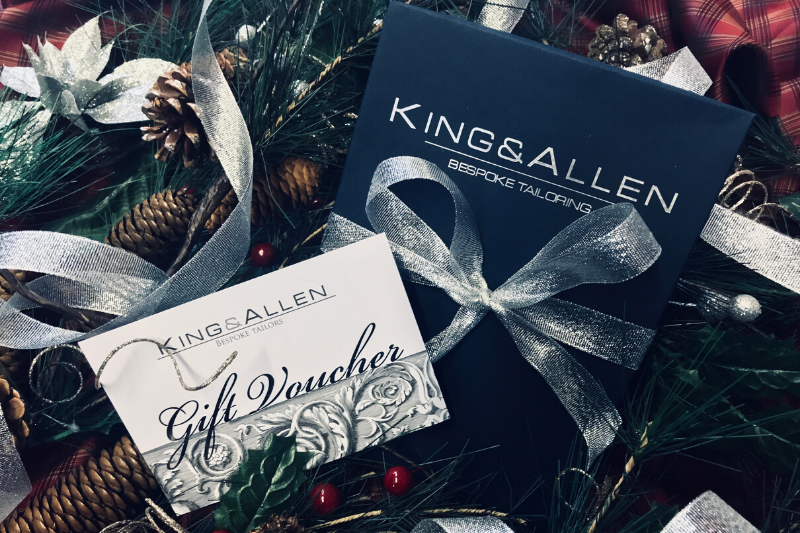 King & Allen suit vouchers are the perfect gift for lovers of beautiful tailoring. They can either cover the entire cost of the suit, or can be used towards the full price. Take a look at our online shop to order yours today! If you have any questions about our gift vouchers, please contact us today.
Vegan Gift Cards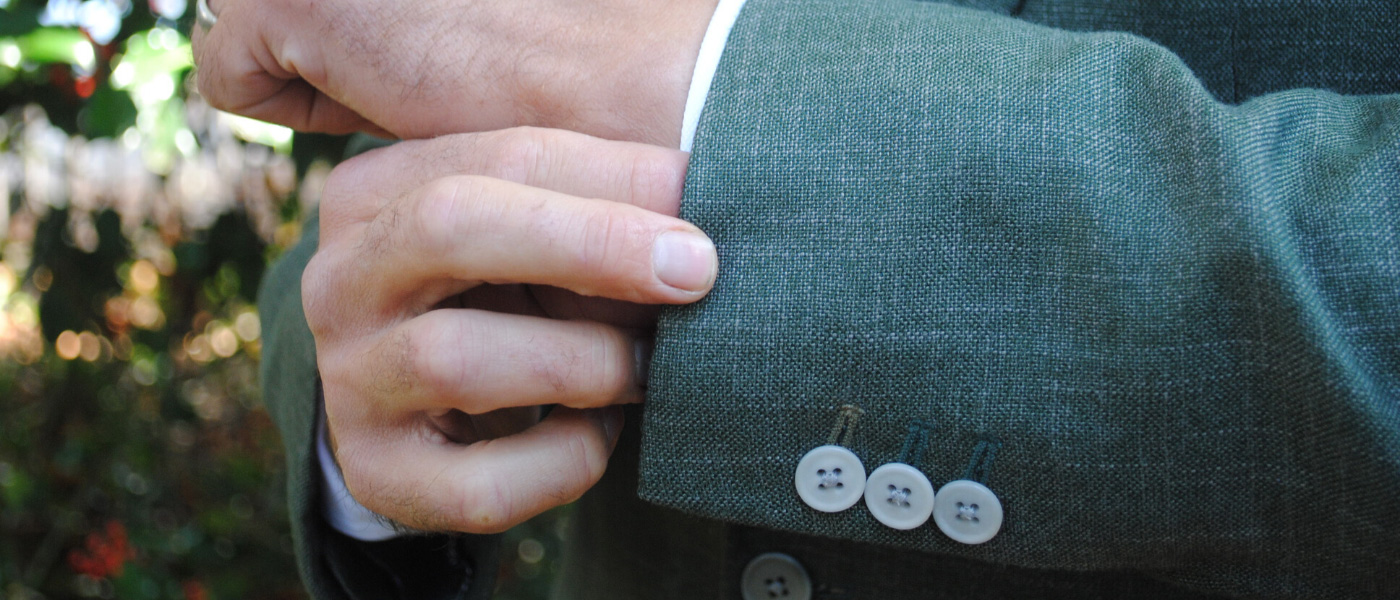 You can also buy vouchers for our online store Vegan Tailoring, which can be used towards a vegan suit. For more details on how to buy our vegan gift cards, you can find out more here. Our store offers vegan suits, in bamboo and eco cloths, as well as accessories and gifts.
Pocket Squares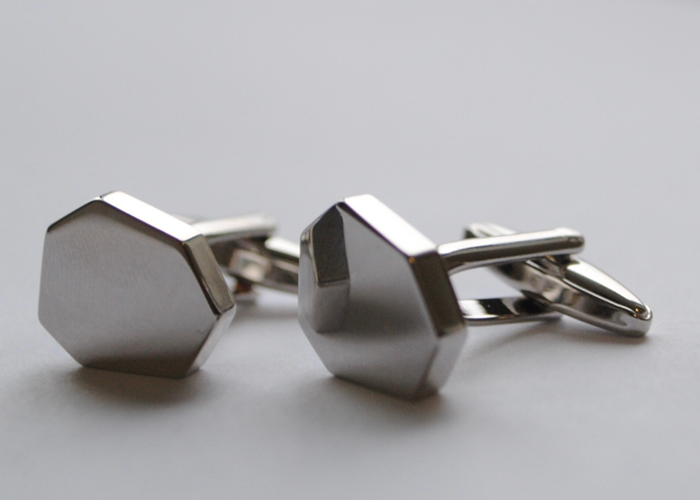 Our pocket squares are available in a range of patterns and are a great way to liven up your suit. Take a look at our recent blog for some ideas on how to style your pocket square with your suit and tie.
Accessories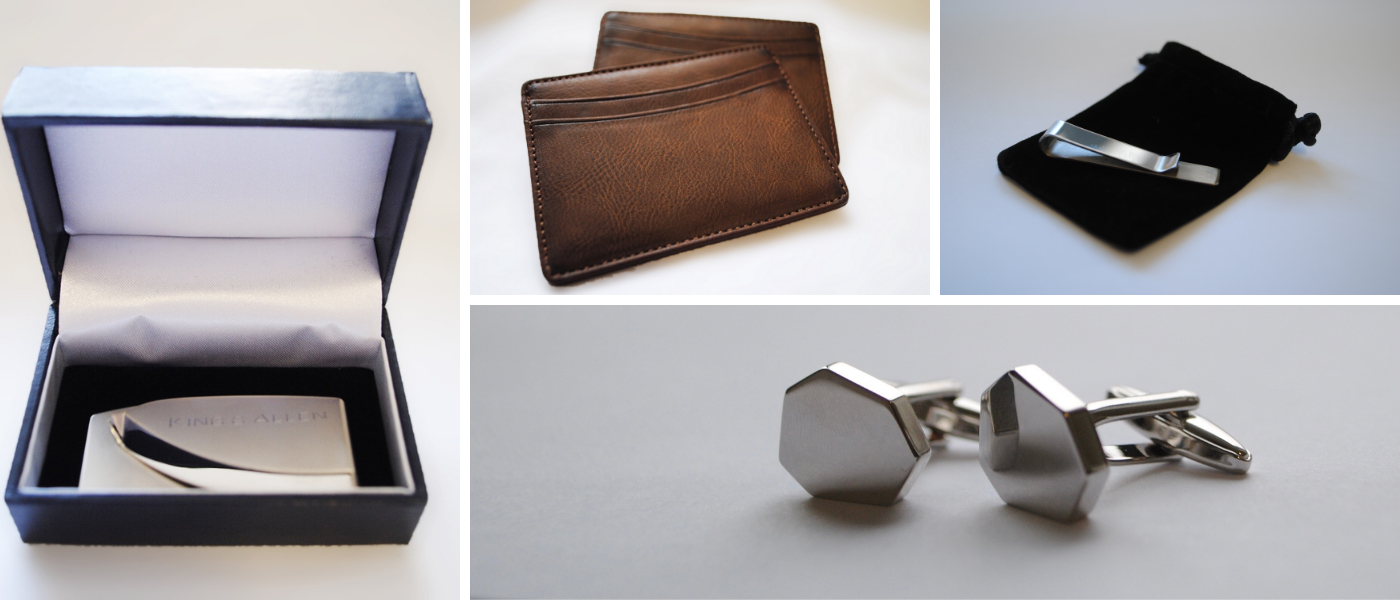 Our online shop has a range of accessories available. The PU brown leather credit card holders are great for suit-wearers as a bulky wallet can often ruin the line of the suit and damage pockets. Our cufflinks, in a unique, irregular hexagon shape, look fantastic peeping out from behind your suit cuff. As well as this, we also have tie clips and money clips available for purchase. 
Let us know if you have any questions about our range of Christmas gifts for suit-lovers!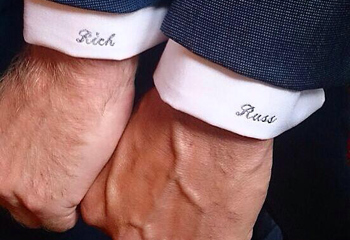 26 May 2022
Planning for your wedding can be a stressful time for some and the day itself often passes in a blur of joy and excitement. That's why it's important to 'stop and smell the roses' during your wedding journey and remember all of the reasons you've chosen to marry the love of your life. After the event itself, there are a plethora of ways you can look back fondly on the day, from the photos, to the video, to the signatures in the guest book. But did you know that your wedding suit can also serve as a reminder of the best day of your life? Read on to find out how...
Weddings
26 May 2022
2022 is a very special year for Pride, as it marks 50 years since the first ever march in 1972. While there were only 700 bravely marching then, this year it is expected there will be over 2 million attendees! Of course, many historical milestones have been achieved since 1972.
Style Tips & Advice
Style History
26 May 2022
Next week, the whole world will be watching as we celebrate 70 years with Queen Elizabeth II on the throne! The Queen has created quite the signature fashion lookbook that deserves its own jubilee. Her style has, quite literally, stood the test of time. Through nine decades, with her vibrant pant-suits and matching hats, stunning heirloom brooches - not to mention the symbolism behind every ensemble - it's no wonder the Queen is our style icon.
Style History