Back to Work Blues

5 Reasons To Get The January Blues With King & Allen
January can be a difficult time of year for some; going back to work after the Christmas break, finding you've put on a few festive pounds and the grey, cold days that seem to stretch on forever. We at King & Allen, however, are eternal optimists and this year, we've decided to lean into the 'blues.' Read on to find out why we have such a zeal for teal!
Think David Beckham, Prince Harry, Blake Lively or even Leonardo Dicaprio in Wolf of Wall Street. The blue suit is a classic staple of anyone's wardrobe and has been so since the British Navy adopted a dark shade of blue for its uniforms (hence 'navy blue'). The military have used it ever since and it seeped into popular culture through amateur yachtsmen adopting it as respectable nautical attire.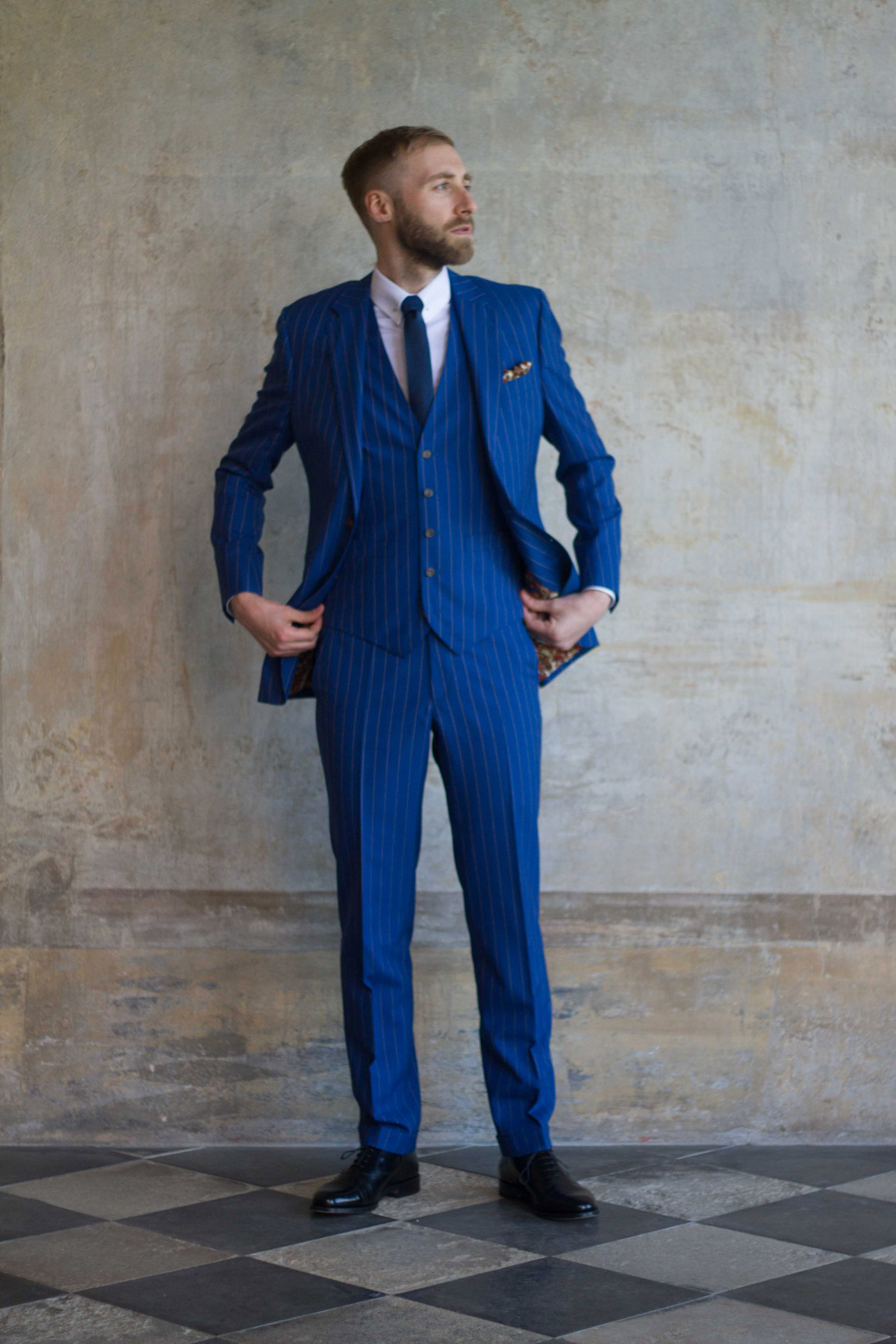 2. It Inspires Confidence
This military ideation and cool, crisp appearance mean that the blue suit has a sense of formality and respectability to it. Multiple studies have found that people associate those wearing blue with being knowledgeable, calm and assertive. Consciously or unconsciously, we probably make the connection in our minds between the historical conventions of the blue suit and the feeling of safety, security and assurance.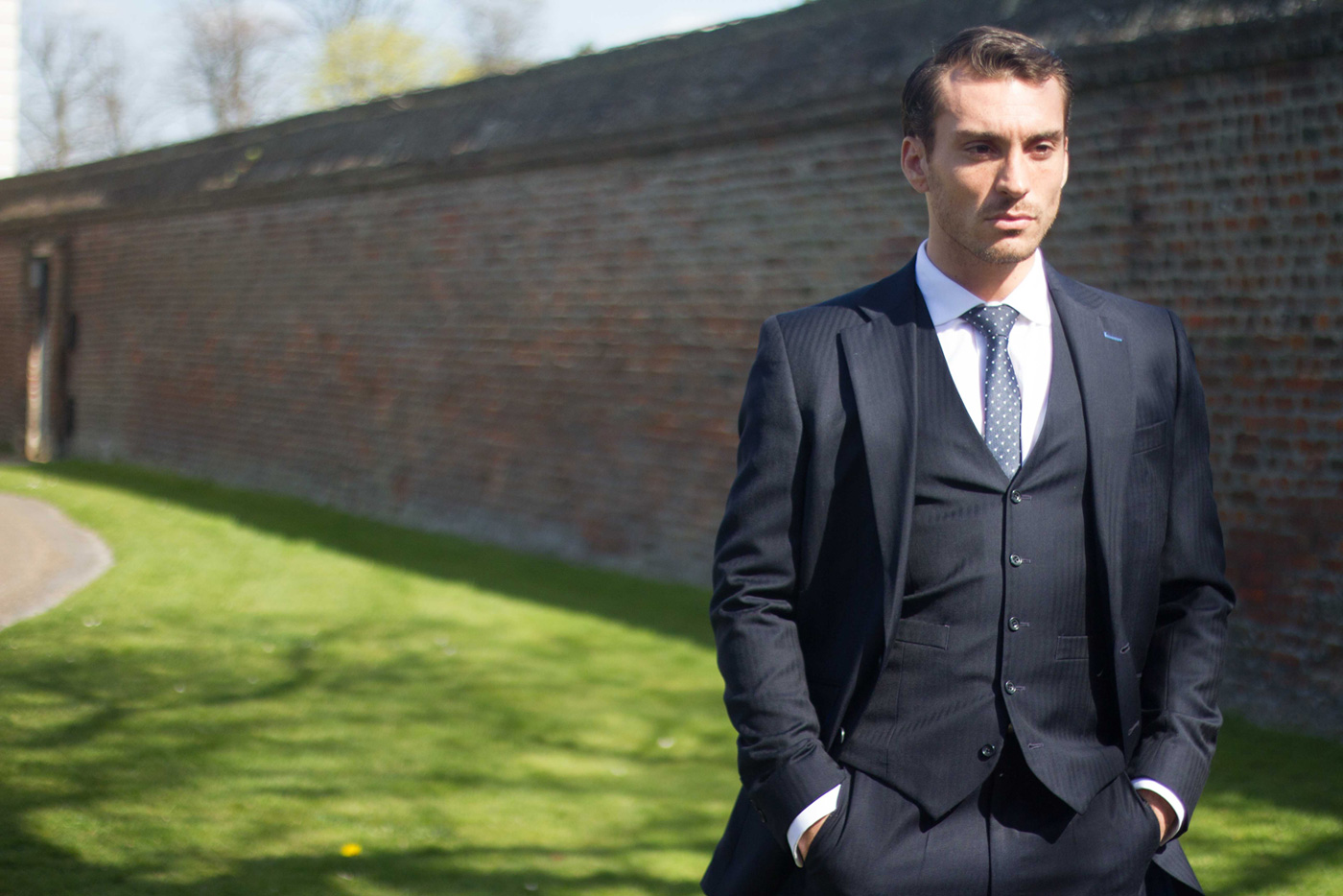 3. It's a Wedding Suit Wonder
Blue is one of our most popular colours for wedding suits and with good reason. When we see photos from our happy clients, the blue wedding suits always pop out and catch the eye in the best possible way. A contrasting waistcoat, a brightly-coloured lining or a vivid pocket square can offset the blue beautifully, lending a really seamless, distinct look.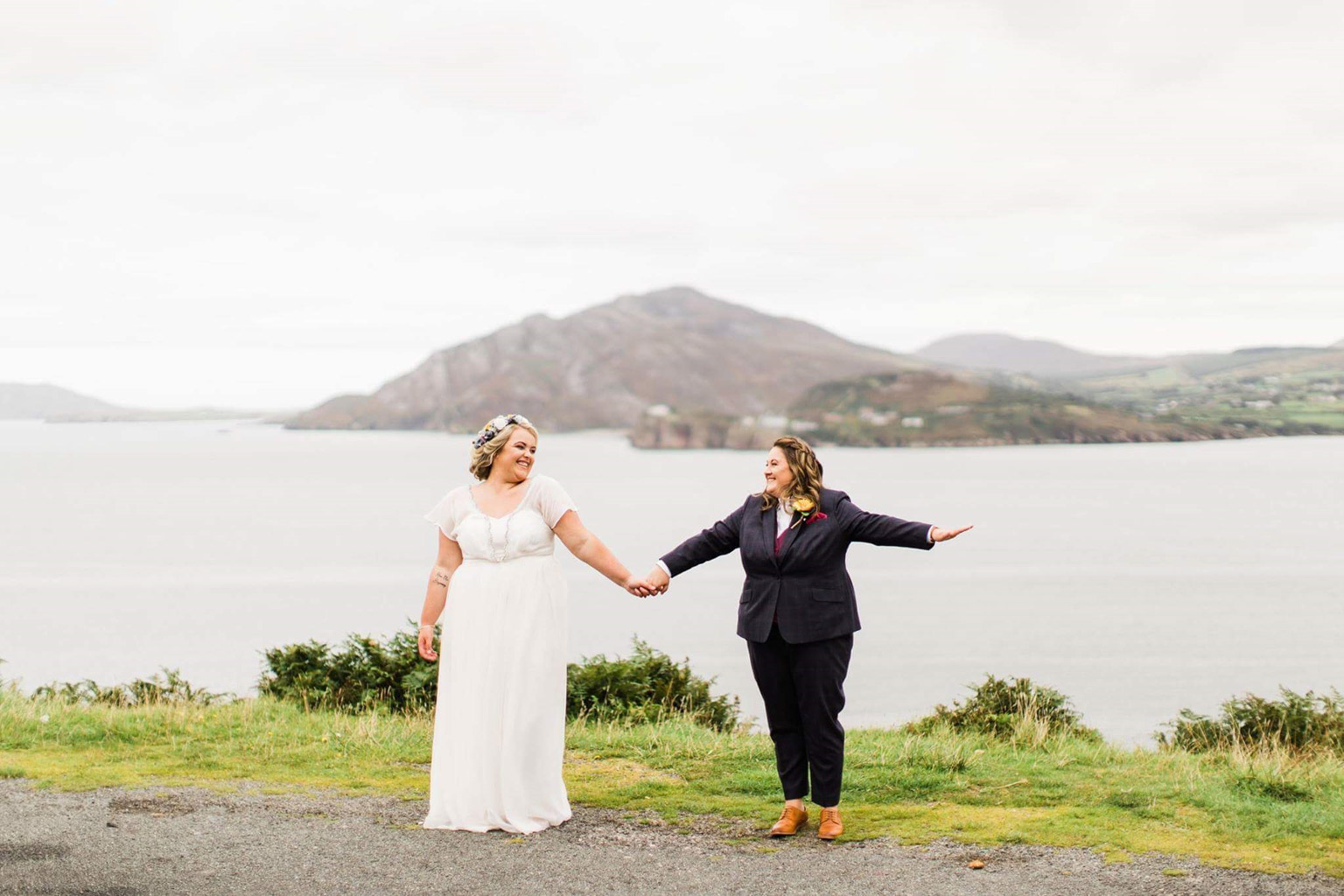 4. It Brightens a Business Suit
When it comes to choosing a suit for business, you can often feel hemmed in by protocol, dress-code and propriety. A blue suit is a great solution for those who want to look classic and respectable but also want something a bit different. Black can be seen as funereal and grey as a bit on the dull side. The various shades of blue allow you to experiment with different palettes, finding which one suits your skin tone, and even throwing in a pattern such as herringbone or check.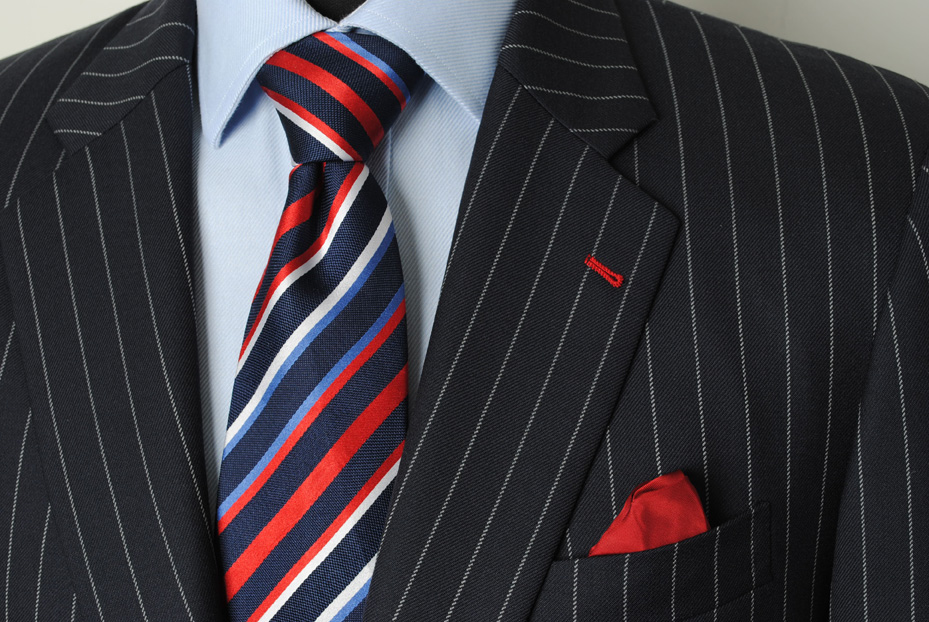 A blue, three-piece suit can be used again and again in multiple ways. You can wear the jacket on its own with jeans or chinos. The same goes for a waistcoat, which can liven up an outfit in a new and interesting way. The trousers can also be worn on their own with a variety of different shirts, jumpers or even t-shirts. It's also a great way to experiment with colour, go out of your comfort zone and beat away the January blues!
Get the Blues
If you'd like to find out more about blue suits, feel free to give us a call or look at the gallery on our website. Alternatively, you can contact us using the button below.
22 October 2020
At King & Allen, we are always looking for new ways to break new ground, grow and bring the best possible service to our clients. A big part of that is making sure that we keep up-to-date on the very latest styles, trends and fabrics, as well as innovating ways to improve our service and our standards. That's why we're so excited to announce our new fabric range, made from recycled bottles!
Style Tips & Advice
King & Allen News
Vegan
22 October 2020
As you may know, King & Allen are strongly committed to innovation and producing suits that are not only beautifully-crafted but that also reflect our clients and their needs in a diverse, ever-changing world. We take our corporate social responsibility seriously and we are always looking for ways to contribute to a better, more sustainable world.
King & Allen News
Vegan
01 October 2020
As you may know, King & Allen have been making suits for singer-songwriter Lucy Spraggan for a few years now and we just love her sartorial flair! When she recently lost weight, her suits needed an update and she brought them along to Karl at our Wilmslow branch for some alterations.
Style Tips & Advice
Celebrity Style