Surprising Summer Style
You've heard all the advice about what to wear during a heatwave - linen suits, floaty cotton dresses, flip flops and sunhats so large they eclipse the sun. While this advice is good, there are some surprising alternatives for your summer wardrobe that you may not have considered. Read on to find out our favourite summer looks…
Mohair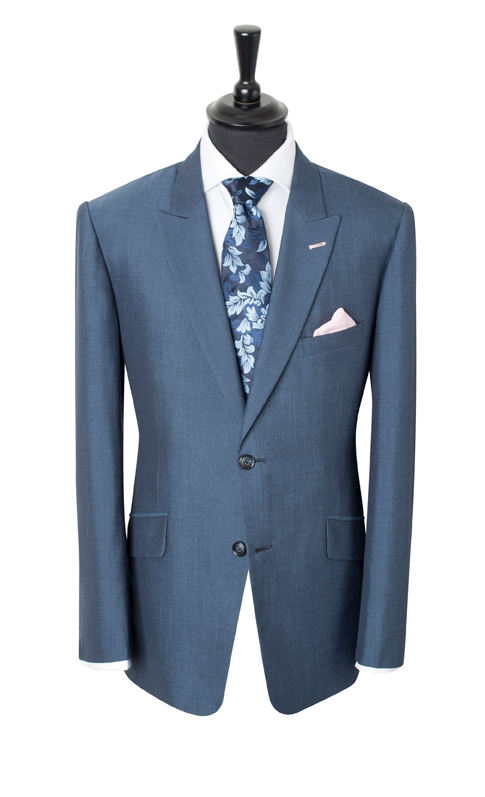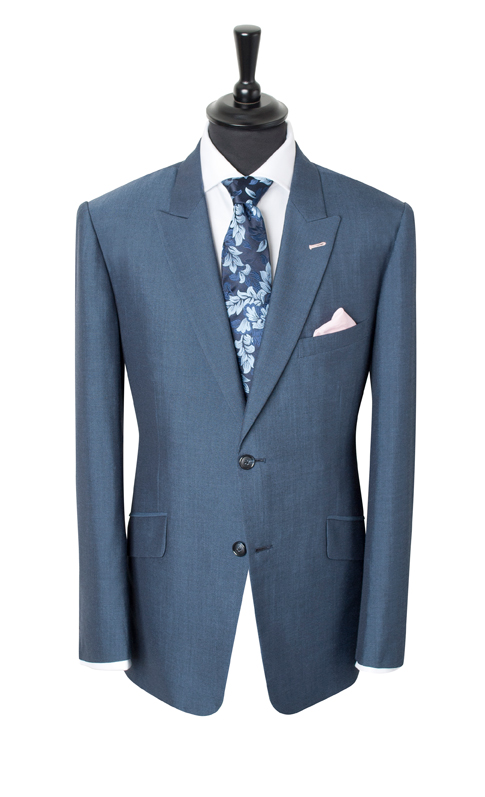 Yes. Mohair. 
Although the idea of wool doesn't exactly conjure up images of cool summer attire, mohair is one of the best choices for a summer suit. First popularised in the 1960s (think Michael Caine in Alfie), mohair has been, and continues to be, the last word in cool, mod style. It is made from the wool of the Angora goat (not to be confused with Angora wool, which comes from the Angora rabbit), it is lightweight, has low heat conductivity and fantastic wicking properties. This means that it draws sweat away from the body, keeping you cool as the temperatures soar. Its crisp handle also means that it is virtually impervious to creasing, unlike cotton and linen.
Tailored Shorts
Shorts don't have to mean ripped denim. Teamed with a crisp white shirt or a casual jacket, they can look really smart, while also keeping you cool at the height of summer. The great thing about shorts is that you can also be a bit more daring with your fabric choices. You might opt for something like Olivia Palermo (above) or even something in a brighter tone to really celebrate the summer months in style.
A Three-Piece-Suit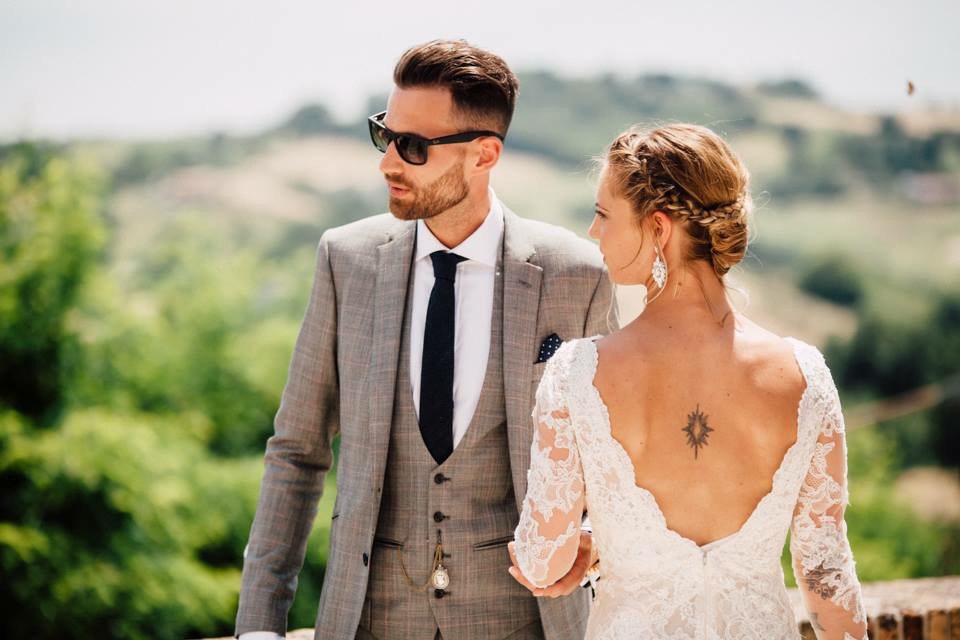 Hear us out on this one. A three-piece suit can be a great choice for a summer wedding. Although the thought of all those layers might bring you out in a sweat, there are reasons why layering up can be a good idea. If you're wearing a three-piece, you can take off your jacket and still look smart, presentable and stylish, thanks to the waistcoat. It also gives you more flexibility to play around with materials and styles, as you can always choose a contrast waistcoat or an unusual lining for the back.
Go Sockless!
Socks and sandals look are not exactly the paragon of summer-savoir-faire and swaddling your feet in thick, itchy socks is the fastest route to a sweaty, uncomfortable day. Taking off your socks can bring some unbridled relief from the heat and let you experiment with some sprezzatura style. Make sure you take good care of your feet before trying out this look, for aesthetics as well as comfort. A good pedicure will have your feet looking and feeling ready for the catwalk.  We recommend finding some lightweight loafers or some lace-up derby shoes and sporting a shorter trouser to pull off this look with aplomb.
And Finally, a couple of not-so-surprising suggestions...
Cotton and Linen - for that relaxed summer look in a fabric that is ultra-lightweight and breathable.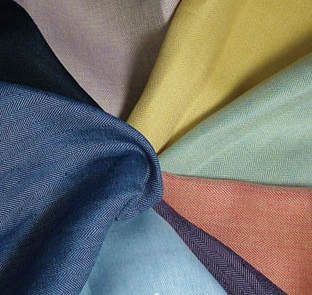 Unbutton - a crisp, cotton shirt is a must-have for the summer months and will look smart even without a tie.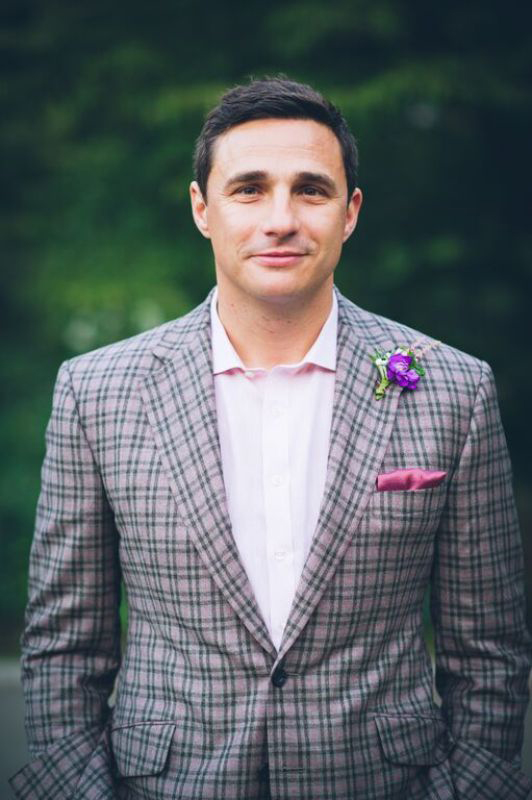 If you would like to have your own, unique suit made or find out more about what we offer at King & Allen, you can contact us or arrange an appointment here.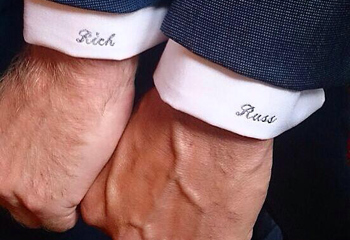 26 May 2022
Planning for your wedding can be a stressful time for some and the day itself often passes in a blur of joy and excitement. That's why it's important to 'stop and smell the roses' during your wedding journey and remember all of the reasons you've chosen to marry the love of your life. After the event itself, there are a plethora of ways you can look back fondly on the day, from the photos, to the video, to the signatures in the guest book. But did you know that your wedding suit can also serve as a reminder of the best day of your life? Read on to find out how...
Weddings
26 May 2022
2022 is a very special year for Pride, as it marks 50 years since the first ever march in 1972. While there were only 700 bravely marching then, this year it is expected there will be over 2 million attendees! Of course, many historical milestones have been achieved since 1972.
Style Tips & Advice
Style History
26 May 2022
Next week, the whole world will be watching as we celebrate 70 years with Queen Elizabeth II on the throne! The Queen has created quite the signature fashion lookbook that deserves its own jubilee. Her style has, quite literally, stood the test of time. Through nine decades, with her vibrant pant-suits and matching hats, stunning heirloom brooches - not to mention the symbolism behind every ensemble - it's no wonder the Queen is our style icon.
Style History