How Should You Button Your Suit Jacket and Waistcoat?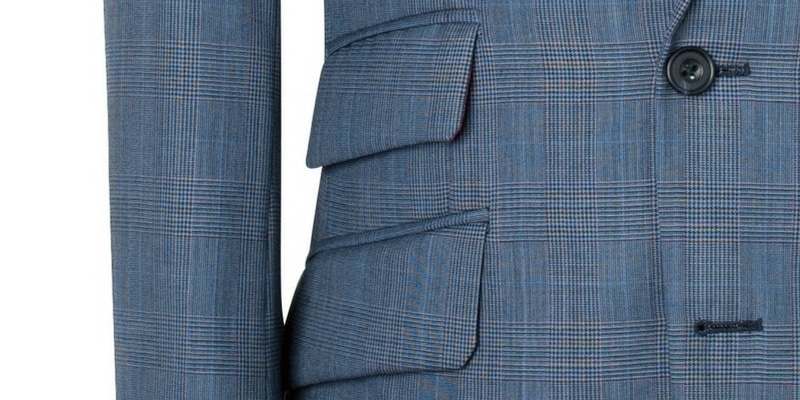 It's the tailoring dilemma that just won't go away: to button or not to button.
Below are some hard and fast rules – and some rules that can be bent – regarding when a button should be done up.
How Should You Button Your Suit Jacket?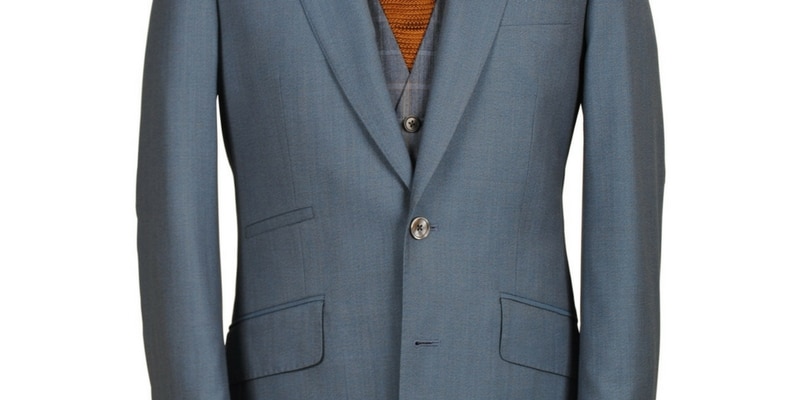 Single-Breasted Jackets
Never do up the bottom front button of a single-breasted jacket – especially if it's bespoke.
We aim to create a silhouette on the jacket which cuts in at the narrowest point on your torso and splays out slightly over the hips. This cut is both flattering and fashionable – and one of those features which only a tailor can achieve.
Doing up the bottom button pulls the 'skirt' (lower half) of the jacket in too tight and ruins this hard-to-achieve effect.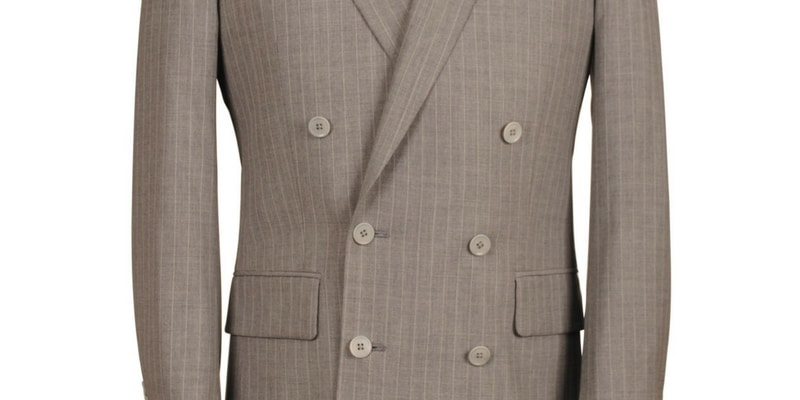 Double Breasted Jackets
Fastening the bottom button of a double breasted jacket is optional.
Some people (including Prince Charles) prefer the formality of a fully fastened jacket. It's entirely up to the discretion of the wearer.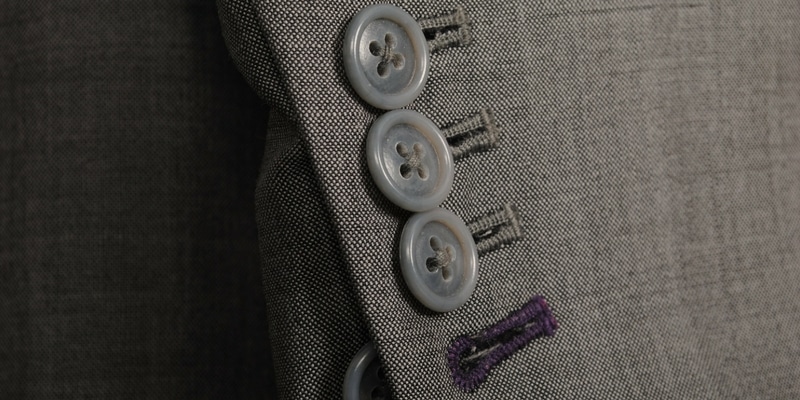 Working Cuff Buttons
If your suit is bespoke it will have working cuffs on the sleeves.
Although you'll have the option to open all of them, it is recommended that you only open the last one to ensure that the sleeve doesn't flare out too much.
How Should You Button Your Waistcoat?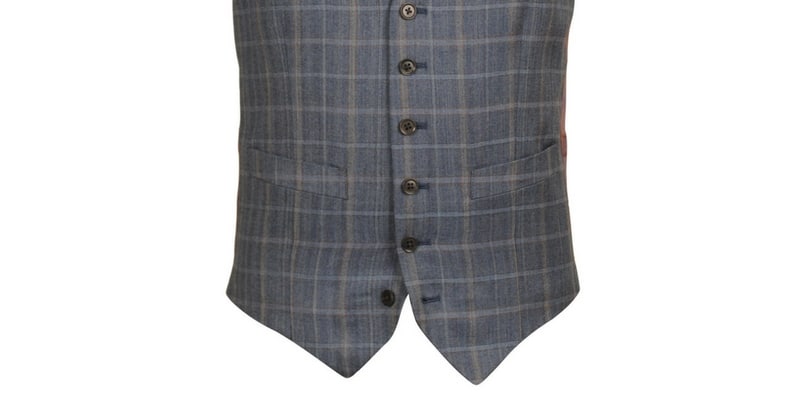 Single-Breasted Waistcoat
Famous three-piece wearer, David Gandy, might disagree, but take it from us: never do up the bottom button of a single-breasted waistcoat.
These days, this is more of a practical rule than an aesthetic one. You don't want to have to undo a button every time you sit down like you would a jacket.
The derivation stems from that same practical reasoning. It is generally believed that the ever-expanding King Edward VII could not sit down on his horse with his bottom button done up. To save him the embarrassment, the rest of court followed suit – if you'll excuse the pun.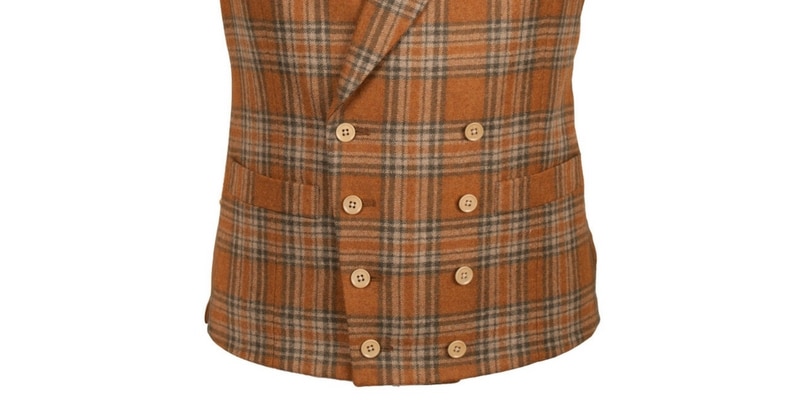 Double-Breasted Waistcoat
We recommend you fasten all the buttons on a double-breasted waistcoat to maintain the fitted shape of the garment.
Interested in learning more about waistcoats? We have written a whole article on 5 timeless waistcoat styles to consider for your next suit.
A Suit That Exceeds Your Expectations
Finally – a suit that fits you properly!
Book a free bespoke suit consultation with one of our expert tailoring consultants.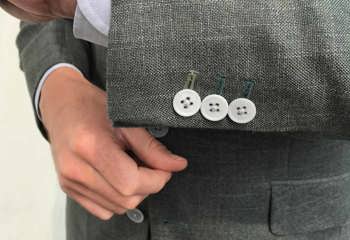 07 November 2019
November is World Vegan Month, when vegans around the world celebrate their lifestyle choice and champion others to do the same. And it seems more and more of us are making the switch. In 2018, there were 3.5 million registered vegans in the UK, up from around 540,00 in 2016, according to a study by The Vegan Society, which just happens to be celebrating its 75th birthday in 2019.
Style Tips & Advice
Celebrity Style
28 October 2019
When it comes to style superstars, there is none more seminal, more chameleon-like and more innovative than David Bowie. As you may remember, we included the iconic star's ever-evolving look in our recent blog post on the suits that rocked. That's why we were over the moon when Professor of Film and Cultural Studies, Dr Will Brooker, approached us to make a copy of Bowie's legendary mustard-yellow suit.
Celebrity Style
King & Allen News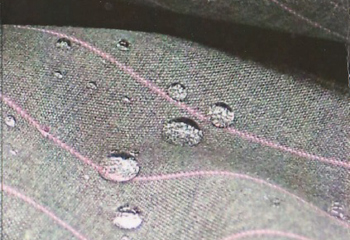 27 October 2019
Creating the perfect suit starts with a high-quality fabric. That's why we work closely with renowned  luxury cloth merchant, Holland & Sherry, to make sure we have the world's best possible cloths available for our clients. While we place great value on traditional methods – for example some of Holland & Sherry's pattern weaving hasn't changed in 200 years – we also believe in keeping one eye firmly on the very latest bespoke tailoring technologies.
Style History
King & Allen News