Why it's no longer socially acceptable to wear a work suit at a wedding
Men's wedding suit style has seen a dramatic shift in the last few years. It used to be that a man was applauded for making an effort to look good at a wedding. Now, with our attitudes towards suits, grooming and mens style far more modernised, a well-tailored lounge suit is expected. It's not that a charcoal grey or midnight blue two piece would be unacceptable at a wedding, it's just that it would be clear to most of the guests that you're wearing a work suit – which would show a lack of care and attention. Even simple accessories such as a pocket square or waistcoat would have stood out a few years ago. Now they are the norm.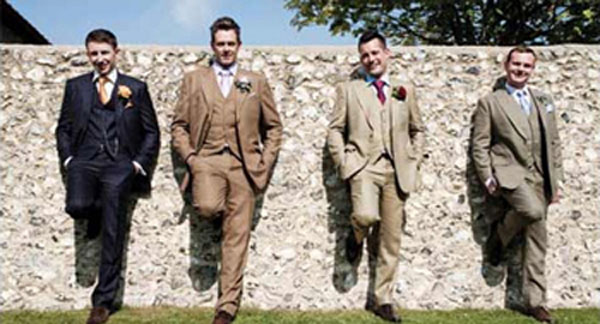 Every man should have at least one suit in the wardrobe which is distinctly "un-officey". And once you own one, even the least sartorially conscious man would be amazed how much use he gets from it. As well as weddings there are countless other events and functions throughout the year where a lounge suit would be an elegant option. Owning a lounge suit also means you have a smart, casual jacket that will compliment a wide variety of looks. And even if you only wear it on special occasions, a well-tailored lounge suit, if well looked after, will last a lifetime.
Feeling inspired? Take a look at some of the lounge suit options on our website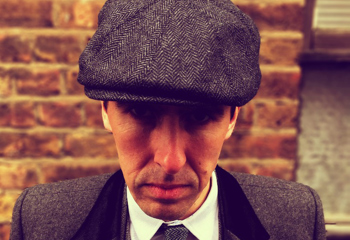 19 August 2019
The Peaky Blinders return to our screens on the 25th August 2019, guaranteeing two things: a whole lot of drama and a whole heap of sartorial style. But while each Peaky Blinder has their own individual suit style, they all share a love of one particular statement piece – the flat cap.
Style Tips & Advice
Celebrity Style
Style History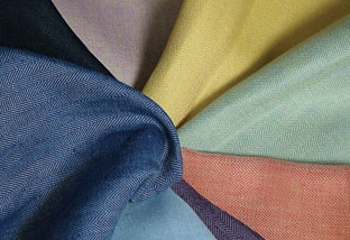 30 July 2019
You've heard all the advice about what to wear during a heatwave - linen suits, floaty cotton dresses, flip flops and sunhats so large they eclipse the sun...
Style Tips & Advice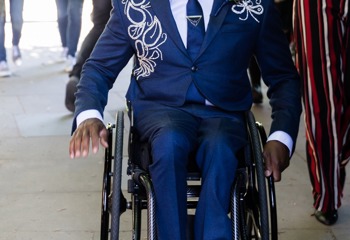 30 July 2019
No one throws a wedding like a celebrity; after all, they've got the means to really put on a show, not to mention access to all the best stylists and party planners. So, if you're tying the knot any time soon and are looking for that stand-out wedding outfit, why not take inspiration from some of the A-list?
Celebrity Style