Why it's no longer socially acceptable to wear a work suit at a wedding
Men's wedding suit style has seen a dramatic shift in the last few years. It used to be that a man was applauded for making an effort to look good at a wedding. Now, with our attitudes towards suits, grooming and mens style far more modernised, a well-tailored lounge suit is expected. It's not that a charcoal grey or midnight blue two piece would be unacceptable at a wedding, it's just that it would be clear to most of the guests that you're wearing a work suit – which would show a lack of care and attention. Even simple accessories such as a pocket square or waistcoat would have stood out a few years ago. Now they are the norm.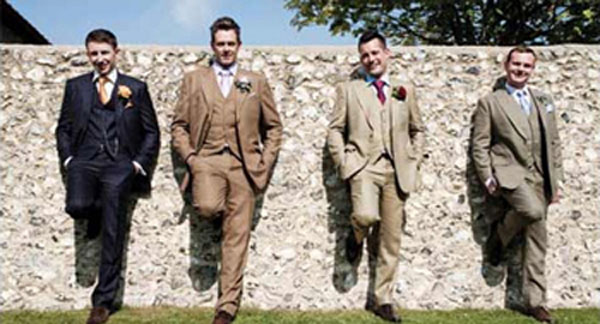 Every man should have at least one suit in the wardrobe which is distinctly "un-officey". And once you own one, even the least sartorially conscious man would be amazed how much use he gets from it. As well as weddings there are countless other events and functions throughout the year where a lounge suit would be an elegant option. Owning a lounge suit also means you have a smart, casual jacket that will compliment a wide variety of looks. And even if you only wear it on special occasions, a well-tailored lounge suit, if well looked after, will last a lifetime.
Feeling inspired? Take a look at some of the lounge suit options on our website
16 January 2020
What's not to love about a wedding in the country? It's quintessentially British (think Four Weddings) and it's the perfect way to embrace the great outdoors in a relaxed environment. No wonder so many of us are opting to tie the knot in a rural setting.
Style Tips & Advice
Weddings
Country Style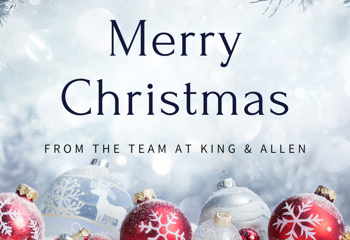 28 November 2019
To get you in the festive mood, we asked our four King & Allen consultants to tell us about their 2019 festive outfit (hint: they all involve a suit) and share their style tips for the perfect party mood...
Style Tips & Advice
King & Allen News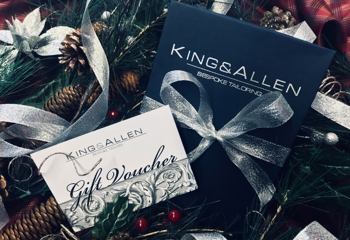 25 November 2019
It's been dubbed the Blue Planet effect - spurred on by Swedish teenage environmental activist Greta Thunberg and the rise of Extinction Rebellion. We are, of course, talking about growing consumer concern about issues such as single-use plastic and climate change...
Style Tips & Advice
Accessories
King & Allen News