Why it's no longer socially acceptable to wear a work suit at a wedding
Men's wedding suit style has seen a dramatic shift in the last few years. It used to be that a man was applauded for making an effort to look good at a wedding. Now, with our attitudes towards suits, grooming and mens style far more modernised, a well-tailored lounge suit is expected. It's not that a charcoal grey or midnight blue two piece would be unacceptable at a wedding, it's just that it would be clear to most of the guests that you're wearing a work suit – which would show a lack of care and attention. Even simple accessories such as a pocket square or waistcoat would have stood out a few years ago. Now they are the norm.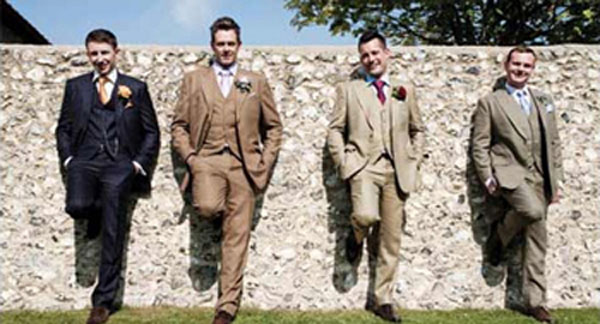 Every man should have at least one suit in the wardrobe which is distinctly "un-officey". And once you own one, even the least sartorially conscious man would be amazed how much use he gets from it. As well as weddings there are countless other events and functions throughout the year where a lounge suit would be an elegant option. Owning a lounge suit also means you have a smart, casual jacket that will compliment a wide variety of looks. And even if you only wear it on special occasions, a well-tailored lounge suit, if well looked after, will last a lifetime.
Feeling inspired? Take a look at some of the lounge suit options on our website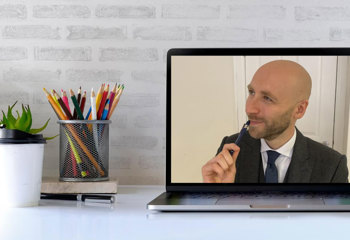 20 July 2020
In the past few months, in light of the Coronavirus pandemic, there has been a dramatic shift in the world of work. A lot of businesses have chosen to keep their staff working from home and, with Zoom and other platforms reporting a massive uptake in daily users, video conferencing apps have come into their own...
Style Tips & Advice
Business Style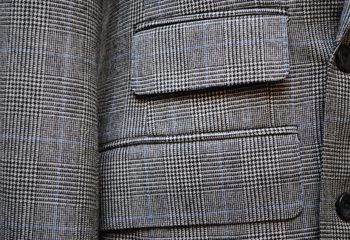 17 July 2020
Small. Utilitarian. Inconspicuous. The pocket doesn't exactly engender a lot of attention from designers, stylists and the fashion world as a whole. And yet, the history of the pocket goes back thousands of years...
Style History
16 July 2020
At King & Allen, we are big fans of mixing and matching our suits. So imagine our joy and delight when we discovered the Italian art of 'Spezzato.'
Style Tips & Advice