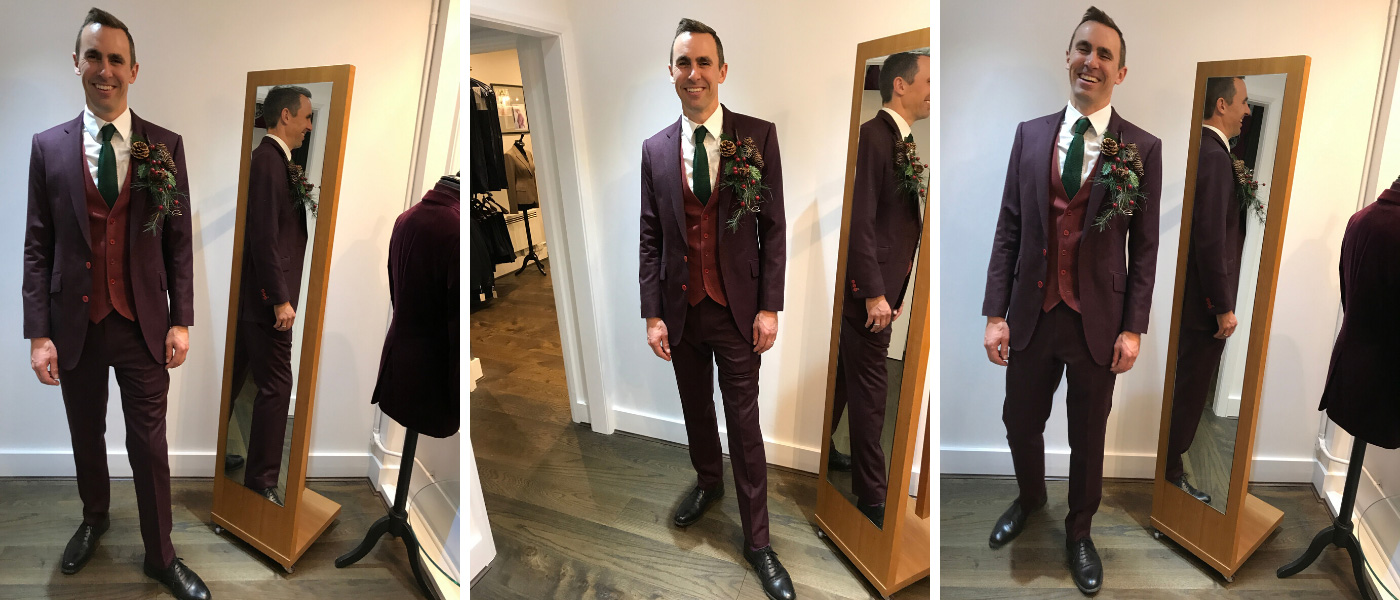 King & Allen was founded in 2003 by friends Adam King and Jake Allen. We came together over our desire to create beautiful suits, in a way that could be accessible to those who had previously been excluded from the bespoke experience. When we started our modest outfitters, there was an increasing desire for superior-quality bespoke suits but without the expense of a purchase from Savile Row. And so we delivered on our vision: to become the UK's best-loved tailors by fulfilling the demand for superlative quality wedding suits and business suits at an attainable price.
This open, approachable ethos has meant that we have been able to cater to communities that have traditionally found it difficult to access the bespoke experience. We are the number one tailors for lesbian weddings nationwide and the world authority on vegan suits, all built on a heritage of crafting 30,000 suits for every purpose and occasion.
Very few tailors offer suits for women and even fewer actively engage with wedding suits for women. When 'The Marriage (Same Sex Couples) Act' came into effect in 2014, we were proud to offer our services for LGBTQ+ weddings and are now known as the go-to tailors for lesbian weddings. King & Allen are strongly supportive of the LGBTQ+ community and offer an unparalleled service that makes no assumptions and celebrates love and fashion in all its forms.
Our vegan suits have grown in popularity over the past few years and we launched vegantailoring.com in 2020 to reach out to the international vegan market. 
This demand has not dimmed and King & Allen have now made thousands of suits to a huge range of customers. Our subsequent glowing reviews on Trustpilot all confirm that King & Allen have not merely filled a gap in the market, but have inspired our clients, allowing them to find a sense of fun and style through exquisite tailoring.
Whether you need a wedding suit, a business suit, a tweed jacket, a morning suit, a new pair of trousers, a shirt, some alterations to an existing suit, we can help. Our tailors in London, Surrey, Cheshire and Birmingham, look forward to meeting you. Come and visit us for a consultation and find your fit.
sign up for 'the stitch'
Sign up for King & Allen's monthly newsletter below for all the best sartorial insights!