Our fabrics come from the finest cloth merchants in the world.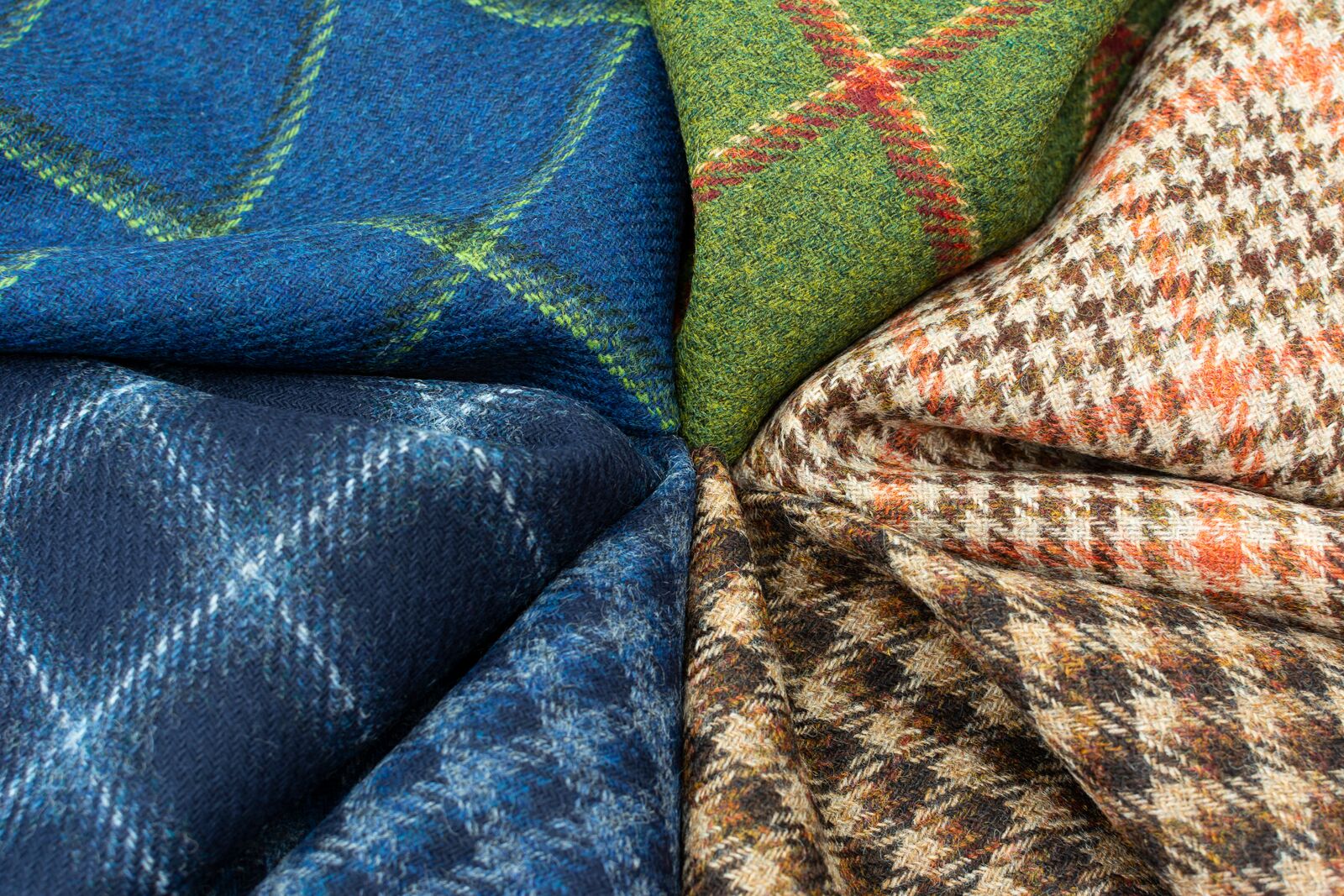 Whether it's the smooth, silky lustre of a 9oz Italian silk blend or the milled finish of a classic British flannel, a high-quality cloth is essential to the superior look and feel of a bespoke suit.
To compromise on suit fabrics is to undermine the 50+ hours of intricate handiwork that goes into the tailoring of the garments.
At King & Allen, we pride ourselves on making the finest cloth in the world available to all. With our nationwide outlets, we are able to secure the best prices from the top mills in England and Italy, including Holland & Sherry, Loro Piana, Dugdale Brothers, Bateman Ogden and Huddersfield Fine Worsteds.
Your consultant will help you select from our collection of over 3000 fabrics, providing considered advice and transparent pricing throughout. The sheer range of high-quality suit cloth we offer means that you can enjoy the smooth drape and excellent durability of a 100% merino worsted for your business suits, or indulge yourself with a Super 150s silk wool blend for a luxurious summer wedding suit.
To personally sample the quality of our cloths, you can request a swatch from one of our sample ranges below, or book an appointment to see our complete collection.
King & Allen Suit Fabric
Request 5 Free Suit Fabric Swatches!
Would you like to see some of these beautiful cloths for yourself? We can deliver any of the selection of Holland & Sherry fabrics below to your home. Prices for these fabrics start at £799 for a two-piece suit. If you would like to see samples of our entry-level cloths (starting at £499), please request an appointment at one of our branches.
Simply choose a maximum of five swatches from the selection, using the drop downs and tick boxes, and then fill out the form at the bottom of the page.
Remember, that we have thousands of cloths available in our stores, these are just a small selection!