Wedding Ideas to Celebrate Your Love
At King & Allen, we believe every couple is unique and their wedding should be a reflection of who they are and what they value. For LGBTQIA+ couples, this could mean embracing some wedding traditions, tweaking others, or doing something completely different. It's your big day after all, so you call the shots!

We spoke to Blue Nile, the world's leading online retailer of diamond engagement rings, to share our best ideas for beautiful LGBTQI+ weddings.



Your wedding, your way


LGBTQIA+ couples should not be bound by any customs that don't serve them or align with their values. At King & Allen, we listen to the individual, we find out what suit they want to wear on their wedding day, what would make them feel both comfortable and excited. Sometimes this means a more traditional look, sometimes it means making your own, new traditions.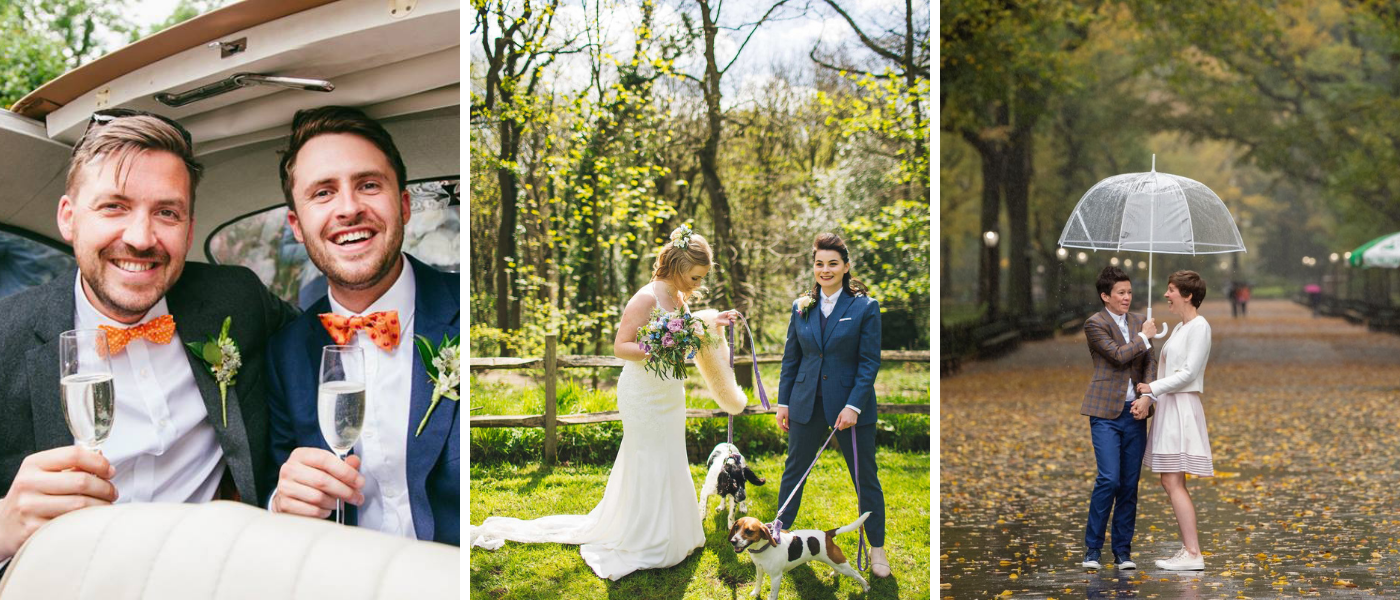 We've found that our couples each have their unique take on wedding traditions. For our brides, this means that one or both of them may wear a suit. They might wear matching suits, or they might each choose their own unique style that complements the other.

We love seeing couples carve out their own path and do something meaningful and unexpected. These personal little touches are usually the things that people remember for years to come. That could be both brides wearing a suit, grooms carrying flowers or a mum walking her son down the aisle — there are so many special ideas!



Choose vendors who align with your values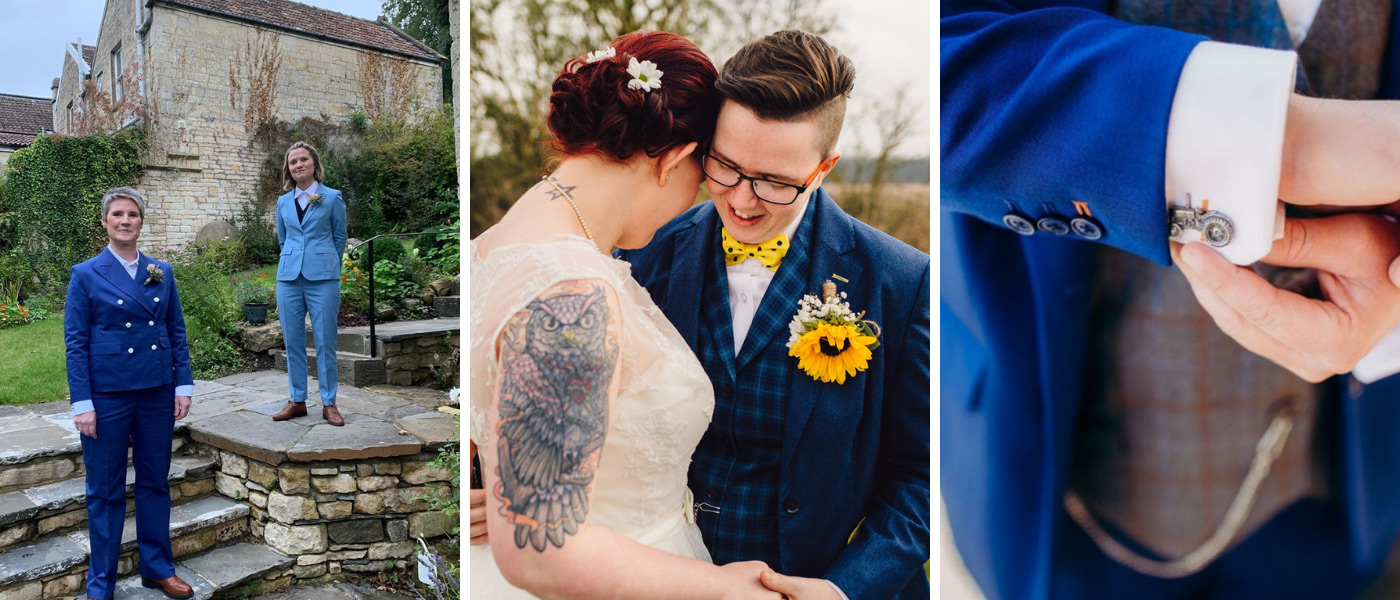 Think about what makes you and your partner happy, what makes your relationship unique and then find vendors that can honour those values. At King & Allen, we help you 'find your fit,' rather than imposing our own ideas of what a wedding suit should be. It's not about you fitting with wedding suppliers, it's about them providing you with all of the elements to make your wedding day memorable and special.

We have so many stories from our customers about how they've experienced obstacles in planning their wedding or even outright discrimination from wedding vendors. One customer put off her wedding for two years because she had been unable to find something to wear for her big day. We've had customers crying (from happiness) when they put on their suit for the first time.



All you need is love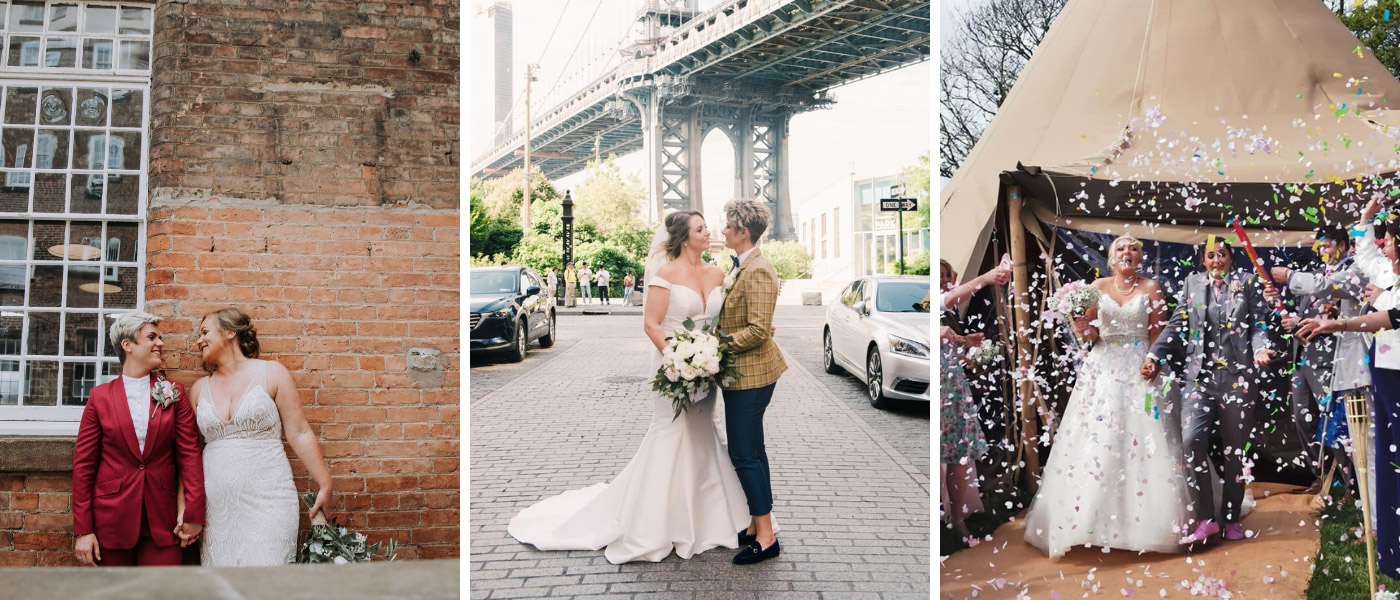 A lot of our customers grew up thinking they would never be able to legally marry the person they loved, let alone plan the wedding of their dreams. But since the Marriage (Same Sex Couples) Act 2013, they can marry the love of their lives and have the wedding they've always dreamt of having. Now that's something to celebrate!
14 June 2021
While not everyone will want to go for an audacious check, there are ways to incorporate bold hues into your wedding suit and something for everyone...Read on for our five tips on how to wear a bold colour on your wedding day...
Style Tips & Advice
Weddings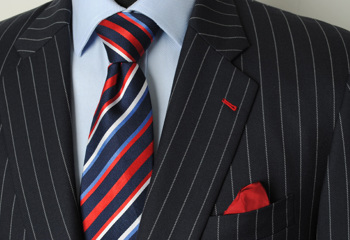 14 June 2021
While business suits are certainly not as widespread or mandatory as they once were, there are still many workplaces where the suit has remained the required attire. In other offices, business casual has now become de rigueur. One of the questions we're often asked by clients is how many business suits should I have?
Style Tips & Advice
Business Style
13 April 2021
Casual, formal, semi-formal, business-casual...The list is seemingly endless, with ongoing speculation as to what each stage of formality entails. Here at King & Allen, we thought we'd simplify it and show you what is meant at each point on the formality scale...
Style Tips & Advice
Style History