Our Reordering Service
Our clients are at the heart of everything we do here at King & Allen and we're always delighted to welcome previous customers back for a new garment. In a recent survey, we found that a lot of our clients wanted the opportunity to be able to reorder items, such as trousers and shirts, without necessarily coming in to see us.
While we would always advise coming in to one of our branches for a consultation, we understand that this is not always possible and, in the current climate, it's even more challenging.
So, we're making things a bit simpler for you to reorder items. Read on to find out how...
How to Reorder Items
If you would like to reorder items that you've previously had made with us, please use the contact form below, filling out your details and then tell us the following:
Items you would like to reorder, including description of cloth / colour / rough date you ordered them:
If you have had a suit made with our made-to-measure service, there should be a label on the inside pocket of your suit. This will have details of the date of your order and your customer number.
If your suit was from our fully-bespoke range, let us know and we can look up the details for you.
Finding the Label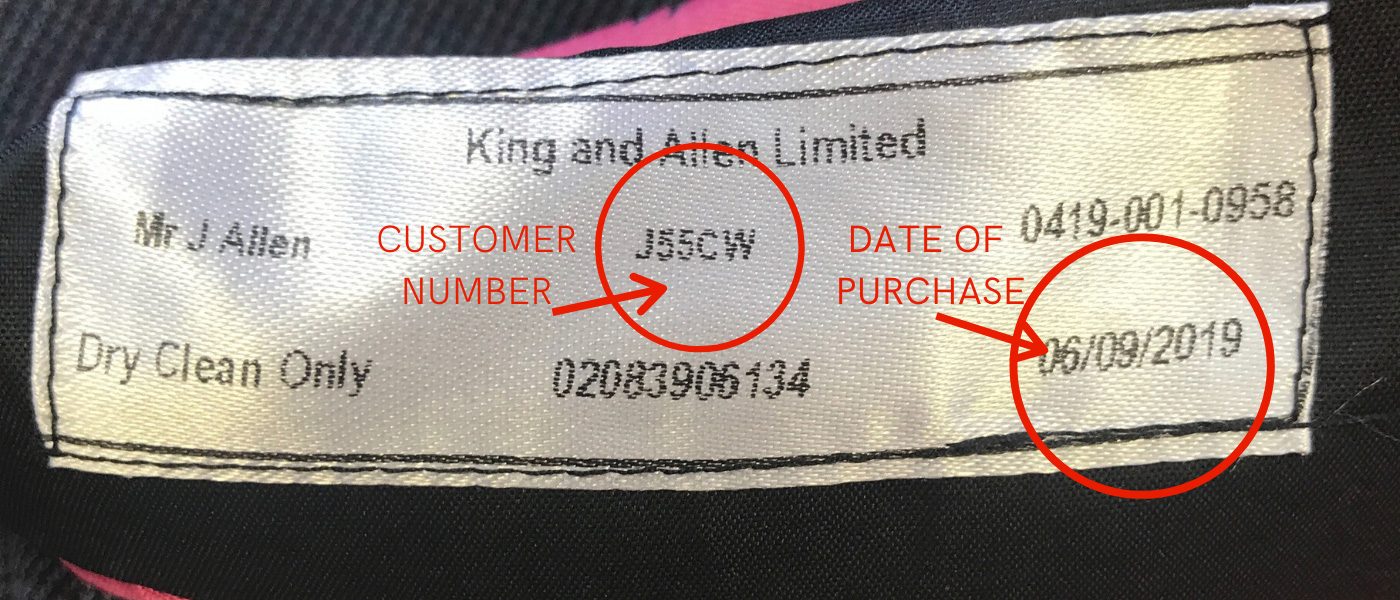 If you want to reorder an item in a different cloth / colour, please advise us on what you would like this to be.
The required date for your items.
Whether you would like to pay over the phone or by bank transfer.
If You Think Your Measurements Have Changed
If you think your measurements have changed since your last appointment, we would always firstly suggest you come in for an appointment. If not, you can find our self-measuring guides here. Please then fill out the contact form below and tell us that you may need to add new measurements. We can then send you the measurements we require.
21 September 2020
The navy blue suit is an absolute must in anyone's wardrobe. Versatile, flattering and classically stylish, we are absolute devotees of this most iconic and fundamental of suits.
Style Tips & Advice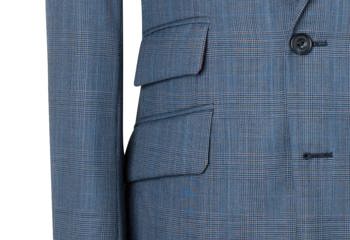 21 September 2020
The check suit is as varied and as unique as the people wearing it. At King & Allen, we are strong proponents of a beautifully-made check suit and, have found, in the last few years there has been a definite resurgence in the popularity of these garments.
Style Tips & Advice
Style History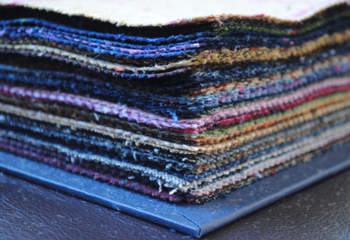 25 August 2020
Every Autumn we start thinking about our options for winter outerwear. Will it be a classic, three-button overcoat in camel? A tweed sports jacket? A double-breasted pea coat? With this in mind, King & Allen have decided to run a promotion with our cloth merchants, bringing a fantastic offer to our clients.
Style Tips & Advice
King & Allen News