An Update from Jake Allen
An Update from Jake Allen
Following the announcement by the Prime Minister on the 23rd March, we will be temporarily closing all of our stores effective immediately. We will be contacting all customers who are having a suit made with us over the next few days, as well as anyone who has an upcoming appointment. 
In the meantime, keep an eye on our social media channels for any updates, or if you want to have a chat with any of our staff. We strongly believe in creating an online community where we can enjoy each other's company, talk suits and look forward to brighter days.
If you have an appointment coming up, or if you have any concerns, you can contact us here or call 020 8390 6134.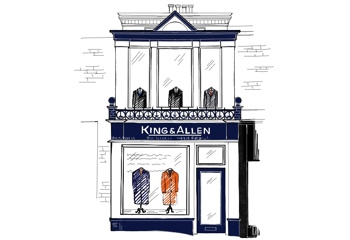 26 May 2020
Following the announcement by the Prime Minister on the 25th May, we will be reopening our Surbiton, Liverpool Street and Wilmslow stores on the 16th June.
King & Allen News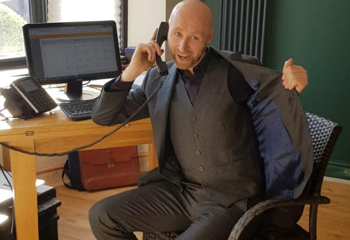 15 May 2020
We've put  together a brief guide and some resources for what to do once you've decided on a new date for your big day.
Style Tips & Advice
Weddings
14 May 2020
While we look forward to re-opening and helping you all find your fit for your special day, we also thought it might bring a smile to our follower's faces to see how some people have kept their lockdown weddings and celebrations going.
Style Tips & Advice
Weddings