The suit lover's guide to the smart-casual office trend
An increasing number of companies are adopting a less formal office dress code these days, with fewer businesses expecting their male employees to show up in a suit and tie. Instead, the new watchword is 'smart-casual'. But where does that leave the suit lover? Fear not! As it turns out, this shifting style can actually work in your favour. We asked our co-founder Jake and consultant tailor Karl for their top tips on getting the look right without having to ditch your prized three-piece.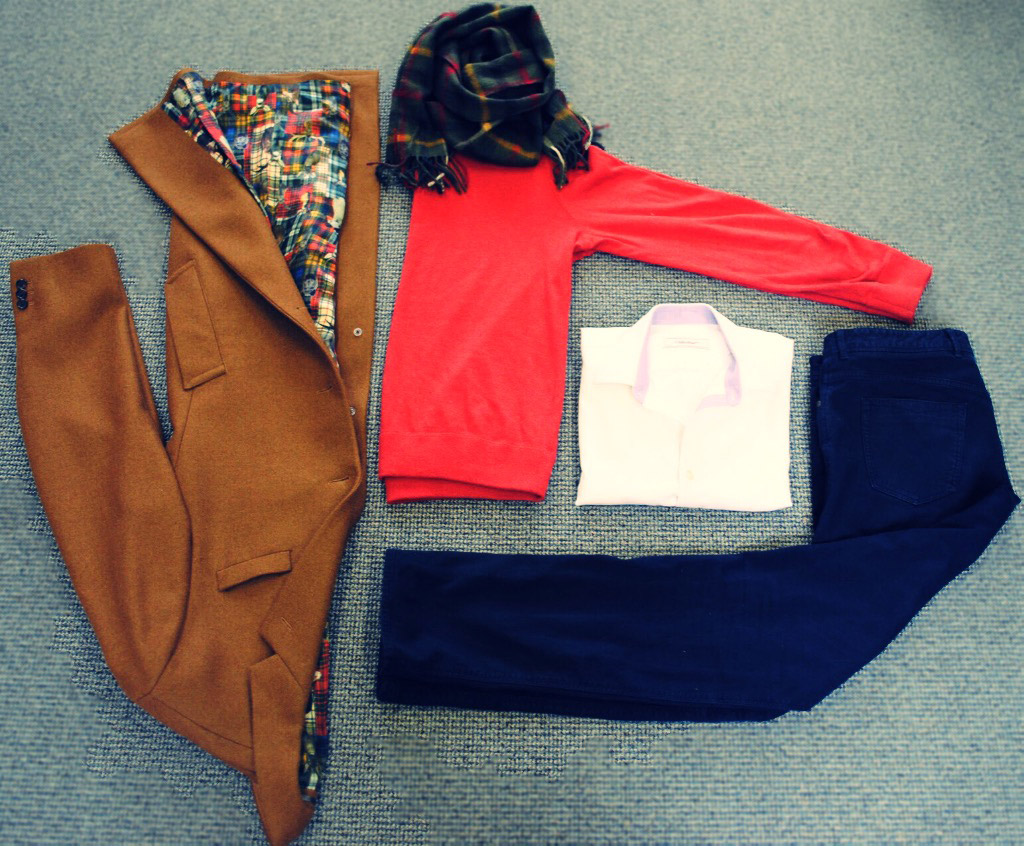 Quality Over Quantity
With daily suit wearing no longer de rigeur, men no longer need to own so many, which has led to a subtle change in fashion habits. "Men used to have five suits in their wardrobe," says Jake. "Now, they're spending more on just one or two made to measure suits and prioritising quality, so there's a growing trend towards bespoke over off the peg." 
This is good news for anyone passionate about looking sharp whatever the trend – after all choosing to go bespoke means you'll end up with a couple of suits that not only fit you to perfection, but can also be tailored to your own specific style requirements. 
And even if you work in a smart-casual office environment, there will still be occasions when a suit is required, such as client meetings, so it's worth going for the best you can afford. Think of it as an investment piece that will last many years, especially if you won't be wearing it that often. Nothing says 'I mean business' like turning up for a meeting in a beautifully tailored suit. Plus, you're all sorted for weddings and other formal occasions when they come around.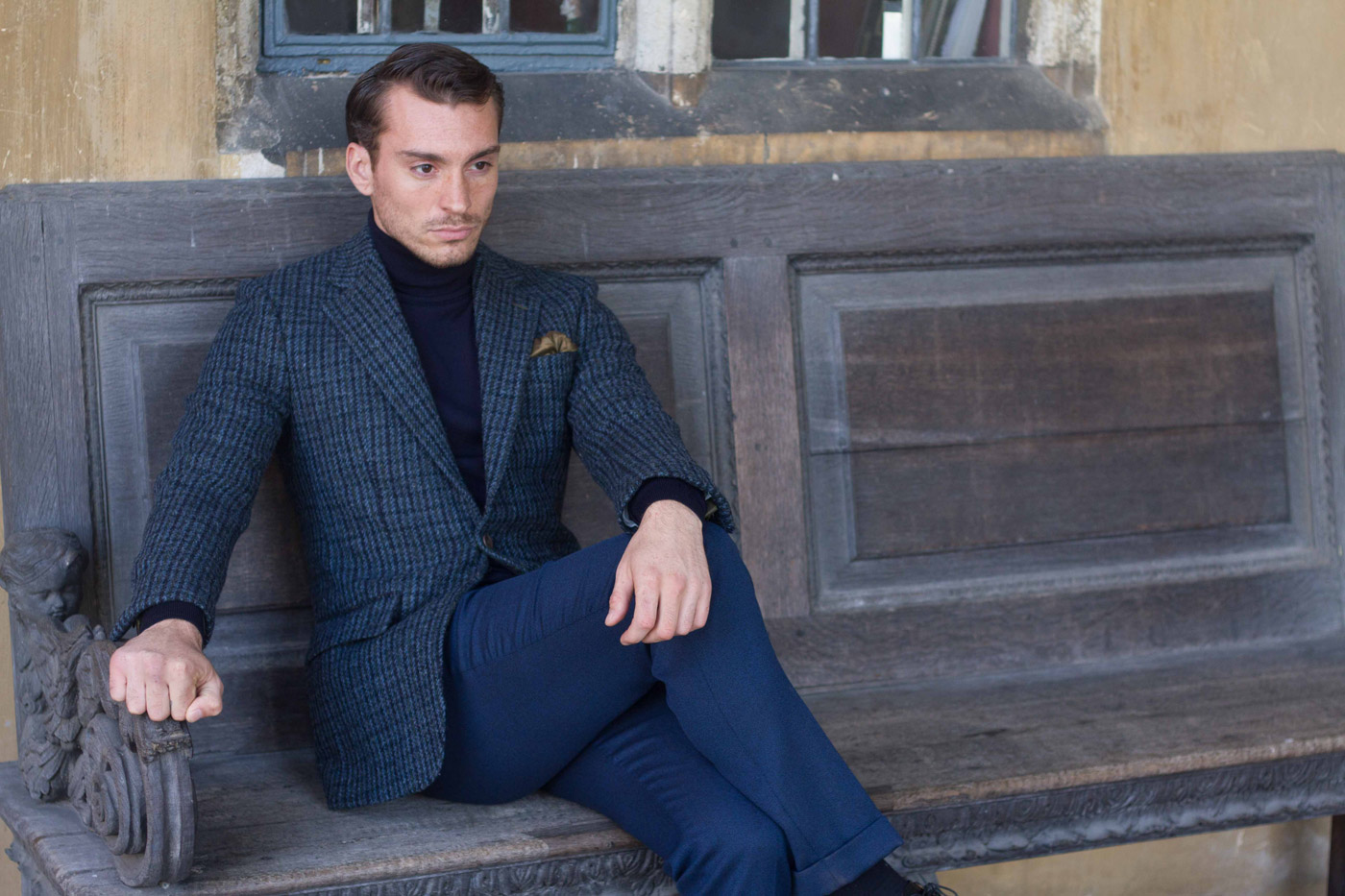 Repurposing Your Suit
You don't need to wait for an important meeting or high days and holidays to dust off your suit, however. There are many ways to repurpose it for a smart-casual setting. Why not try mixing and matching elements of a three-piece suit with less formal pieces? "For example," says Jake, "try pairing your bespoke waistcoat with jeans and a shirt. Or wear your suit trousers with a simple wool sweater." More on this in a moment.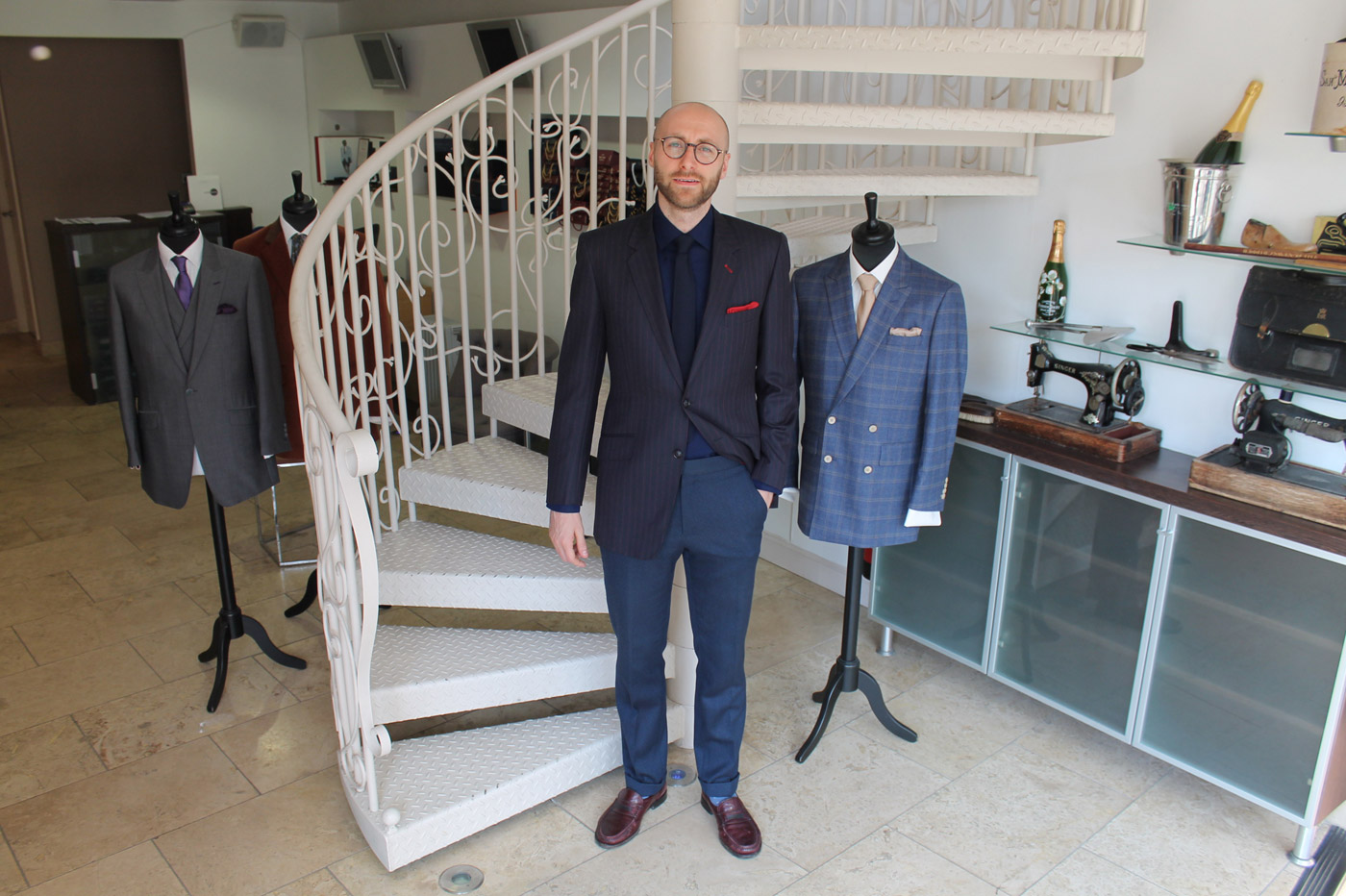 Smart-Casual Doesn't Mean Fast Fashion
Just because your look is informal doesn't mean you can't be well turned out. Avoid fast fashion items that are designed to be worn a few times. These often lose their shape, and colours can quickly fade. 
It's hard to appear professional in an ill-fitting outfit, so it's wise to invest in a few key pieces, such as a good-quality blazer or jacket, that will give your look polish. "We make a lot of casual suits, the pieces of which can be worn separately," says Karl. "This radically expands your wardrobe options – for example the jacket might become a summer blazer with the right shirt. We also tailor a lot of casual jackets, for example, in a tweed check, that our clients pair with chinos for work." 
By rejecting today's throw-away culture and going for something that lasts, your image will always be office appropriate - plus, you'll be doing your bit for the planet!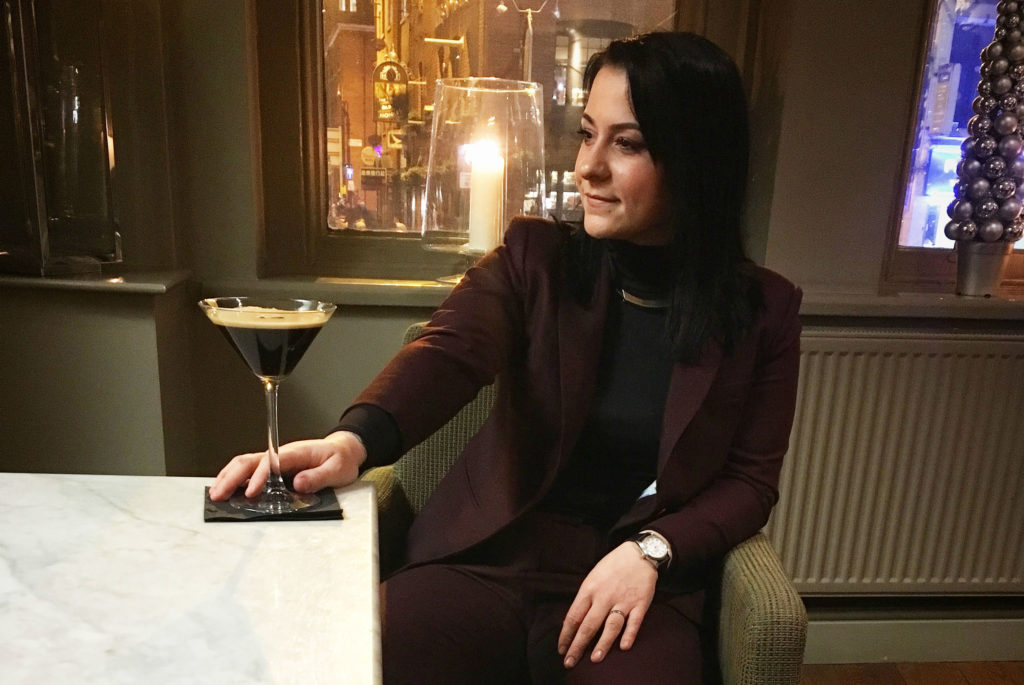 Get the smart-casual look
Whether you're adapting your suit or putting together a few key pieces from scratch, here's Karl's guide to nailing the smart-casual office look:
Lose the Tie
The quickest way to take the formality out of your suit is to lose the tie and unbutton your shirt. 
Swap the Shirt
Take it down another notch by swapping your crisp, white button-down for a patterned shirt, perhaps in a fashionable floral, and you've got a look that's instantly more laid-back. Or you could go for a grandad shirt. What's more casual than collarless?
A T-shirt can qualify as smart-casual, as long as it's plain, good quality, well-fitting and not washed to death. If that's taking you too far out of your comfort zone, however, why not opt for a polo shirt? The buttons and collar keep the look serious without being stuffy. 
In winter, simply swap for a fitted merino wool sweater under your blazer.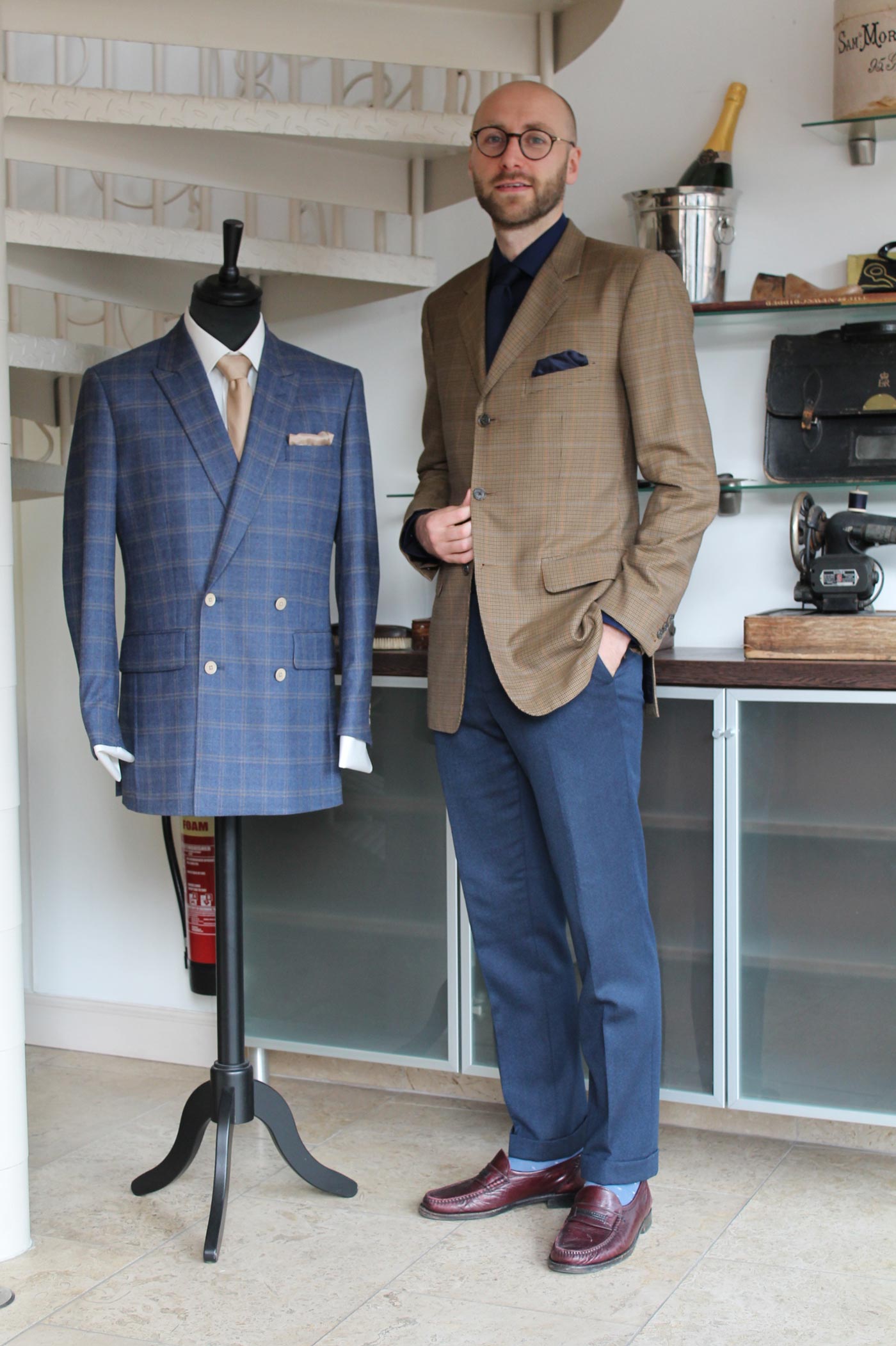 Mix and Match Smart and Casual Pieces
You can pair your suit jacket or smart blazer with jeans, as long as they're dark and not distressed. If in doubt, though, you can't go wrong with that smart-casual staple, the chino. Darker colours always look more formal, so match a navy or charcoal jacket with beige or light brown chinos to lighten the look. 
Alternatively, leave your jacket at home and pair your suit trousers with a casual shirt or a fine-knit sweater. Just keep the fit on the slim side. Baggy jumpers don't cut it in the workplace.
Texture and Pattern
The texture of the cloth you choose can have a major influence on how smart or casual you look. A lot of formal menswear is smooth and shiny – think fine wool suits or silk dinner jackets. If you swap the wool for a matt flannel or tweed, you both literally and metaphorically change the feel of the piece. Another way to make a blazer look more casual is by introducing a pattern, such as a classic check. It has the same effect as your floral shirt; just don't ever wear them together.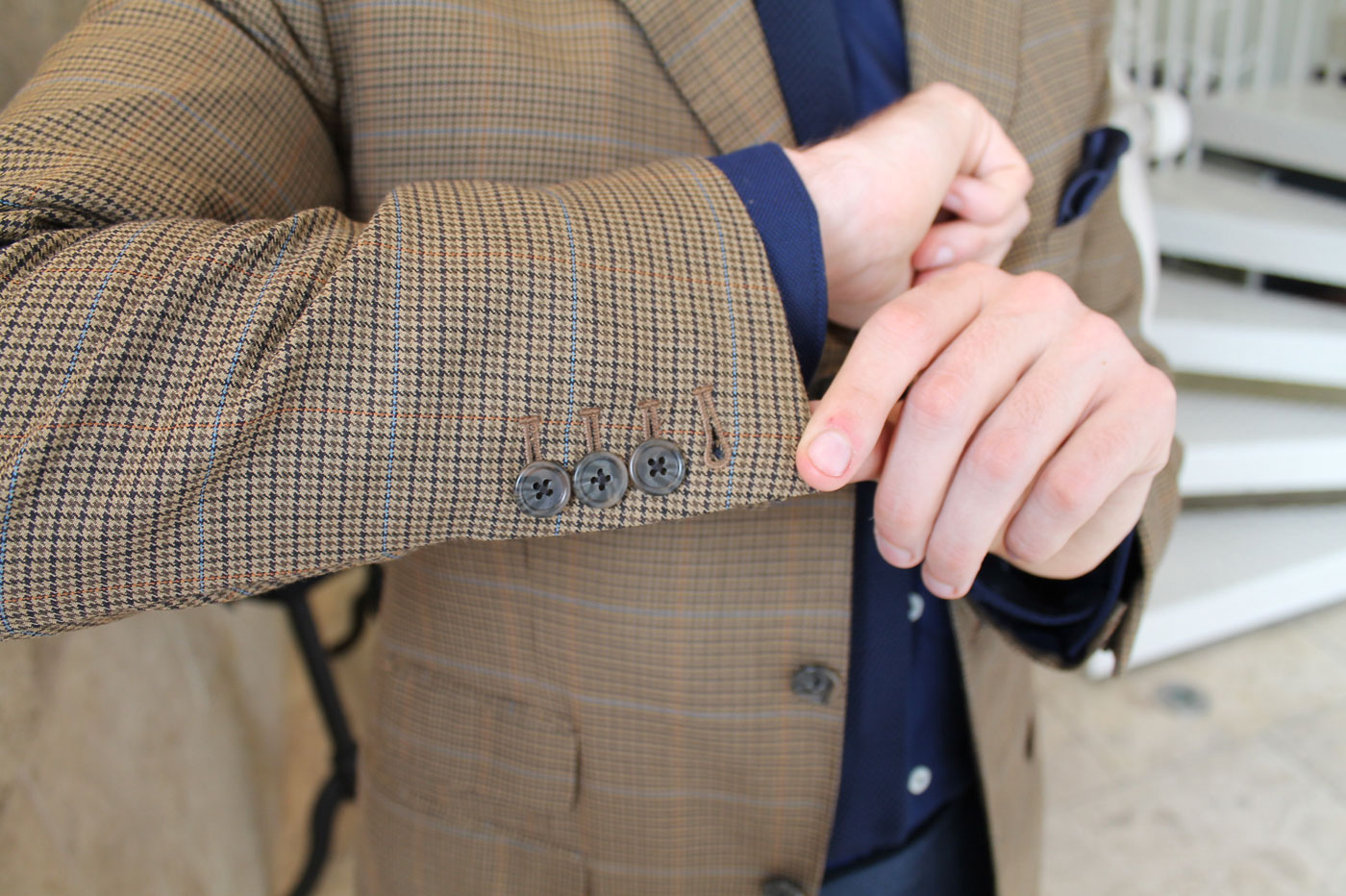 Shoes
The easiest way to incorporate a smart shoe into a casual look is with colour. Black is smartest, brown is more casual, and tan more casual still. Go for a rounded toe and perhaps a chunky sole. Matt suede is also more informal than shiny leather. But avoid trainers, even the smart ones – however paired-back, this is still office attire. 
So, suit lovers, follow these tips and a smart-casual dress code doesn't have to be a code red situation. If in doubt, always lean more towards the smart than casual for work. As Jakes says: "You can never be over-dressed, but you can definitely be under-dressed." 
If you would like to find out more about having a bespoke men's business suit made just for you, get in touch with us contact King & Allen to make an appointment and we can walk you through all the options.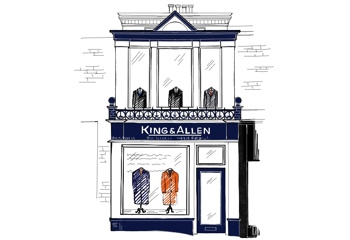 26 May 2020
Following the announcement by the Prime Minister on the 25th May, we will be reopening our Surbiton, Liverpool Street and Wilmslow stores on the 16th June.
King & Allen News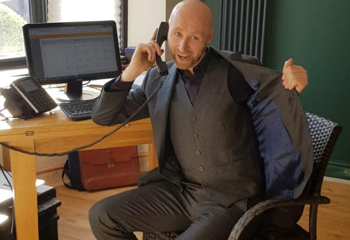 15 May 2020
We've put  together a brief guide and some resources for what to do once you've decided on a new date for your big day.
Style Tips & Advice
Weddings
14 May 2020
While we look forward to re-opening and helping you all find your fit for your special day, we also thought it might bring a smile to our follower's faces to see how some people have kept their lockdown weddings and celebrations going.
Style Tips & Advice
Weddings