Oscars 2019 - Our 5 Favourite Looks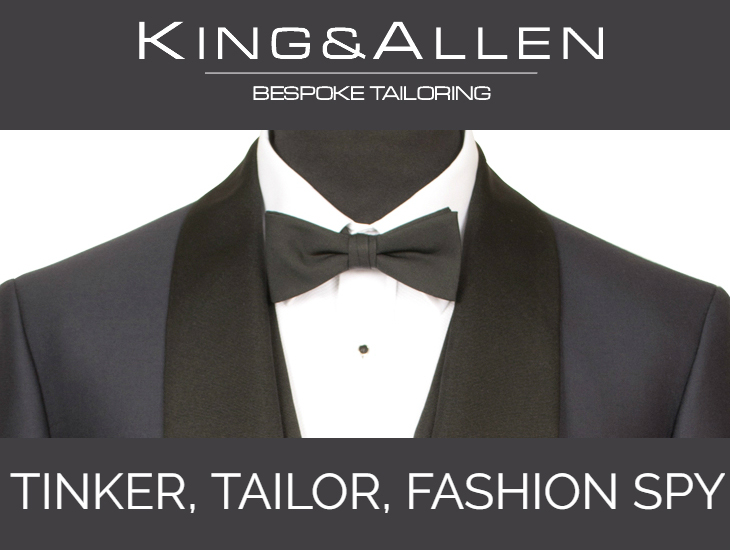 Awards season is in full-swing and with it comes some serious sartorial sensations. This year's Academy Awards were a veritable feast for fashion-lovers everywhere. For us, at King & Allen, we're always hungry for the best of black tie and we were not disappointed! Here are our top five tailoring looks from the Oscars 2019.
5. Rami Malek
His portrayal of rock legend Freddie Mercury was nothing short of iconic and we were thrilled to see him pick up the best actor award. His look was total Hollywood class, with a clean, crisp tuxedo that was totally rhapsodic! 
4. Elsie Fisher
Relative newcomer, Elsie Fisher totally blew our minds with this ultra-cool three-piece suit from Thom Browne. The look is chic, cool and oh-so-elegant! 
3. Chris Evans
Everyone's favourite captain looked absolutely marvellous in this teal, velvet tuxedo jacket and black trousers. The whole look is meticulously put-together; modern but classic and bold yet understated.
2. Amy Poehler
Just when you thought it wasn't possible to love Amy Poehler any more, she knocks it out of the park with this stunning navy blue tailcoat. 
1. Billy Porter
The undisputed champion of chic at this year's Oscars was Billy Porter. The star of 'Pose' wore a stunning velvet ballgown with tuxedo jacket top, polished off with a perfect bow tie.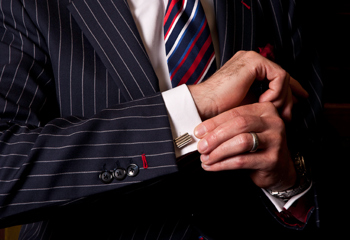 12 September 2019
The term 'pinstripe' refers to the very thin, parallel lines that run through a cloth, contrasting with the main colour. Taken at face value, it would seem to be a fairly bland description of a simple fabric pattern. But the history of the pinstripe suit is anything from bland and, indeed, the suit itself has a host of connotations attached to it.
Style Tips & Advice
Style History
27 August 2019
The new Peaky Blinders series is back with a bang and we're not just talking about the storylines. As ever, Tommy and his crew look as sharp as the razor blades the real-life Peaky Blinder gang were rumoured to stitch into the peak of their flat caps.
Style Tips & Advice
Celebrity Style
Style History
23 August 2019
Nothing pulls an outfit together more than the addition of an overcoat. It's been a staple in the fashion landscape for years and has recently had something of a resurgence in the public imagination...
Style Tips & Advice
Celebrity Style
Style History