Friends With Benefits
How Our Love Affair With Holland & Sherry Can Benefit You This Spring.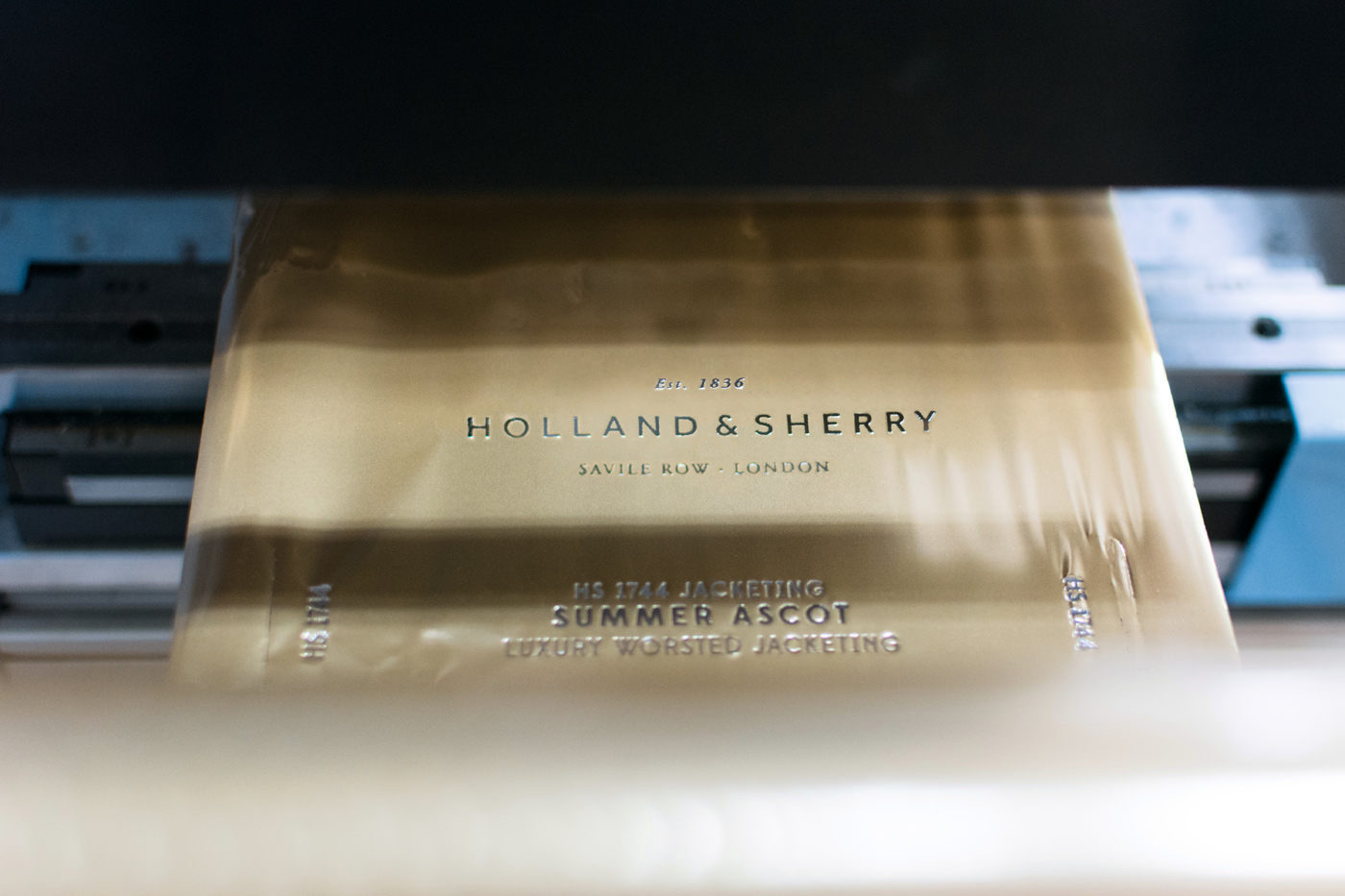 Great relationships are worth savouring and celebrating. For most of King & Allen's sixteen years, we have worked alongside world-renowned cloth merchants Holland & Sherry. This month, we thought we'd throw the spotlight on their storied history, our close relationship with them and how all of this adds up to a fantastic deal for Spring.
A Brief History
Holland & Sherry began its story in 1836, when George Holland and Frederick Sherry opened a woollen merchants on Old Bond Street. By the end of the 19th Century, they had moved premises to Golden Square, which was known as the focal point for the international wool trade. The business went from strength to strength and have, over the years, acquired around twenty other fabric merchants and relocated to their current headquarters on Savile Row.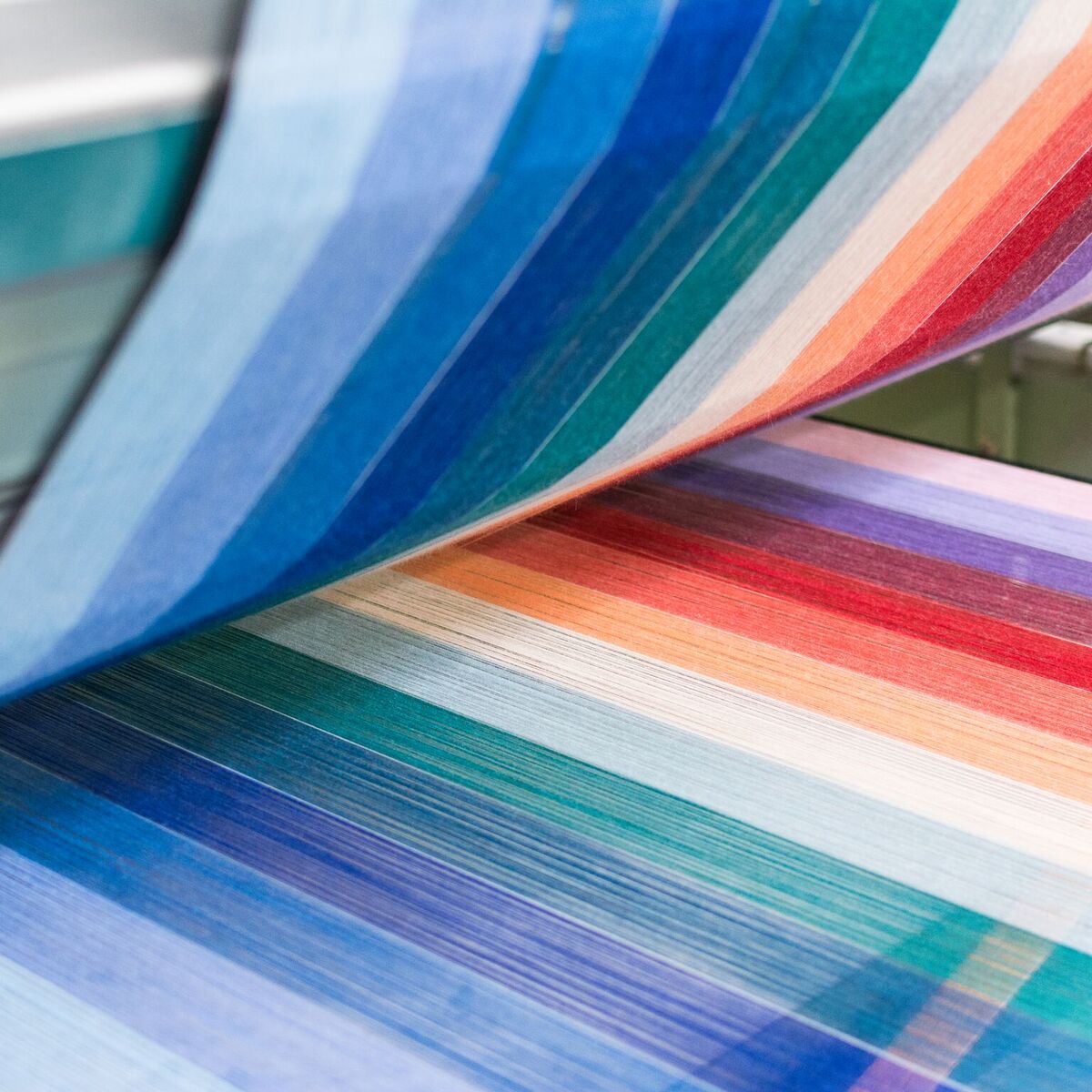 Why We Love Them
Holland & Sherry cloths are some of the finest in the world. From their classic, hardy tweeds, to their finest cashmeres, there is something for every taste and every type of garment. Our expertise in suit construction and design is matched perfectly by their magnificent cloths, enabling us to create suits that uniquely align with our customer's needs. Our great relationship with Holland & Sherry means that, for the month of March, we are able to present our customers with this fantastic offer.
We are offering £100 off any suit in the following Holland & Sherry ranges
City of London
For a classically British suit, you cannot go wrong with this luxurious, yet hard-wearing fabric. Perfect for the day-to-day business suit, it comes in a variety of colours and patterns from a subtle herringbone weave to a bold pinstripe. You can request a sample of City of London here.
Cape Horn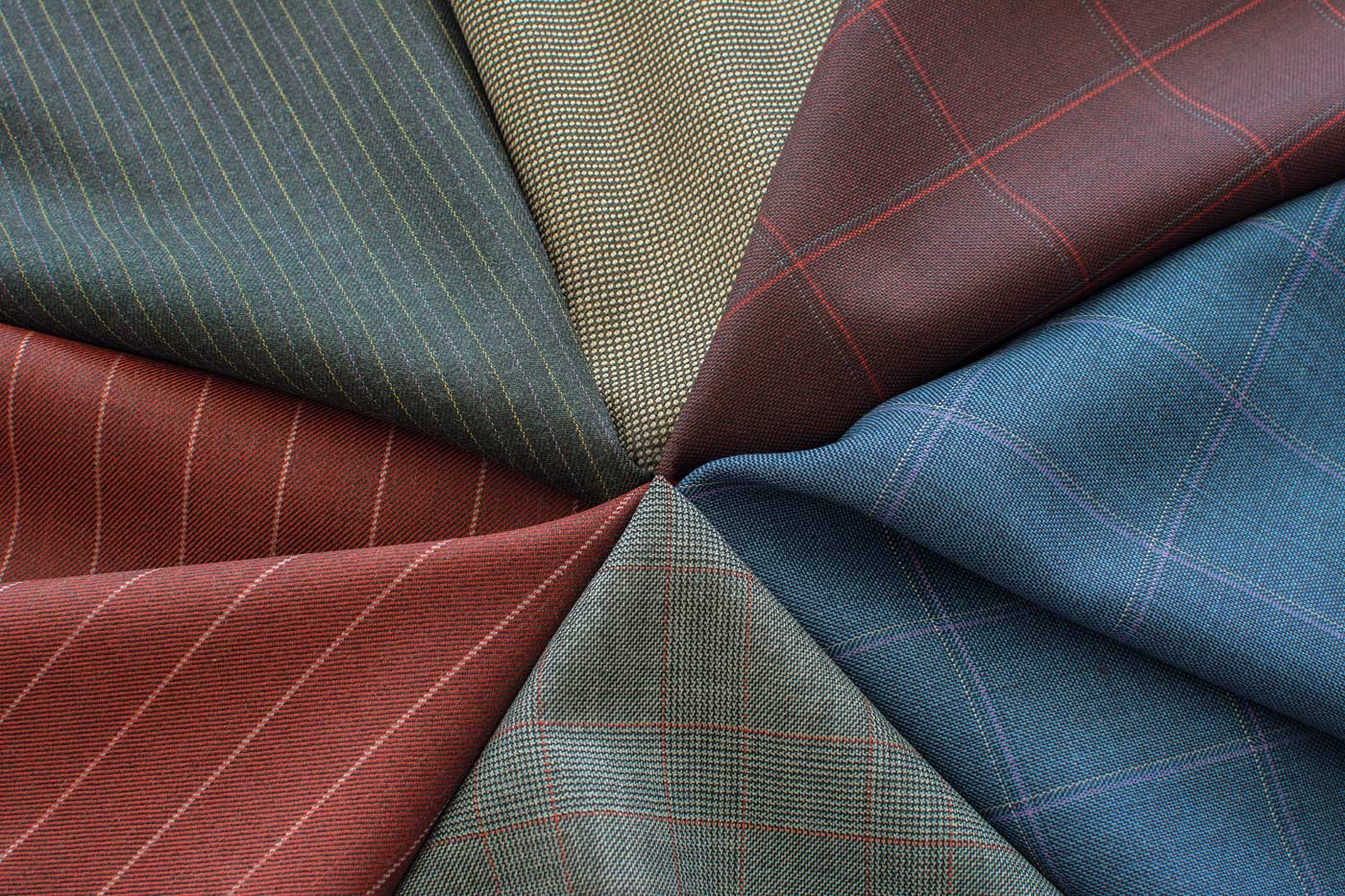 The merino sheep that live in the verdant valleys of Patagonia in South America are known the world over for the fine quality of their wool, which is both strong and also free from pollutants. This cloth comes in a range of checks, pinstripes and other patterns. You can request a sample of Cape Horn here.
Sherry Stretch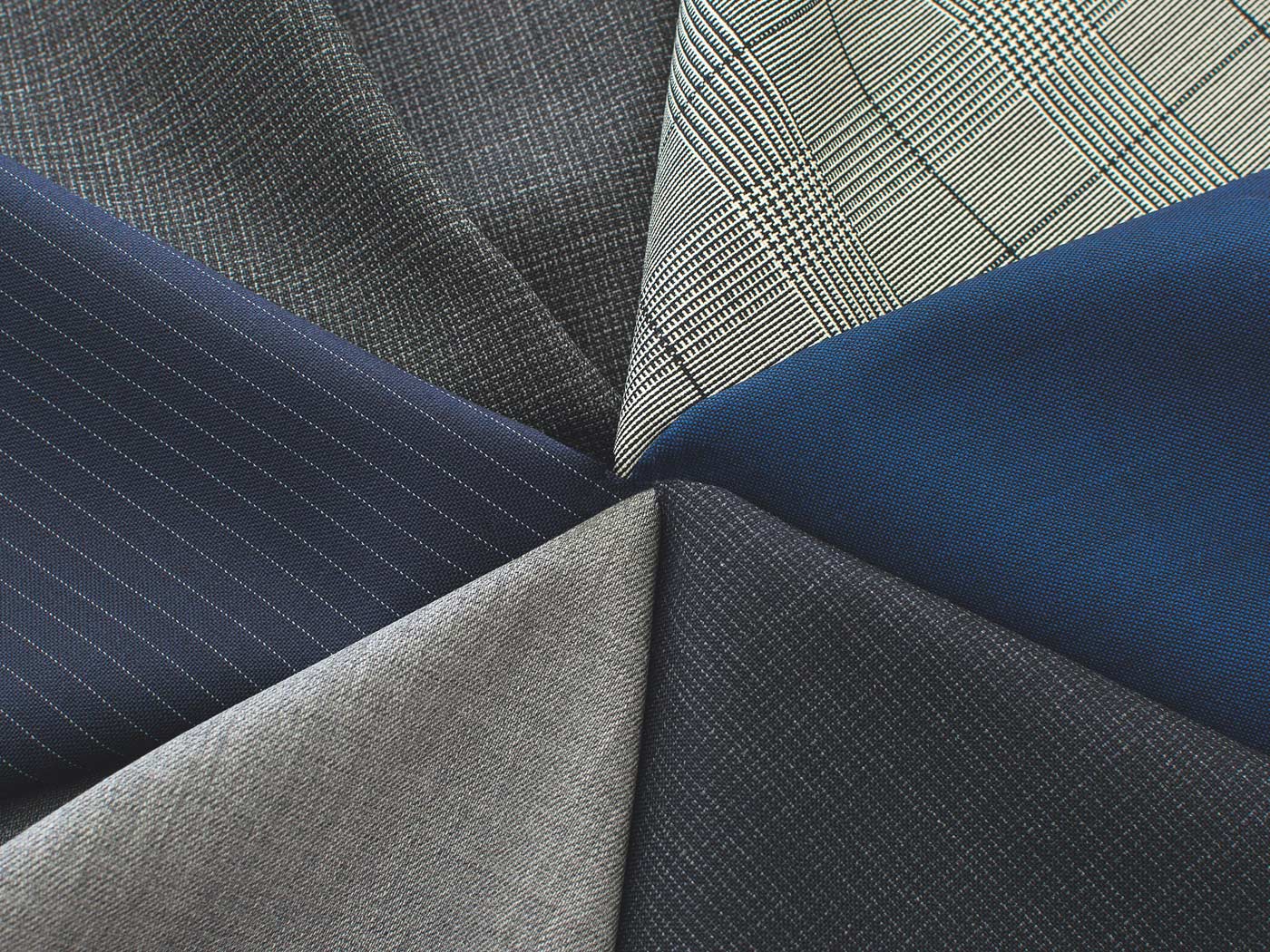 Holland & Sherry are not only eminent in the production of classic fabrics, they are also  innovators in creating new cloths. They introduced their Sherry Stretch range a couple of years ago and it has proven to be a really popular choice. Made from wool and Lycra fabrics, it is lightweight and highly breathable. This is a really popular choice with our female clients, due to the fabric's capacity to move with the body's silhouette. You can request a sample of Sherry Stretch here.
Crispaire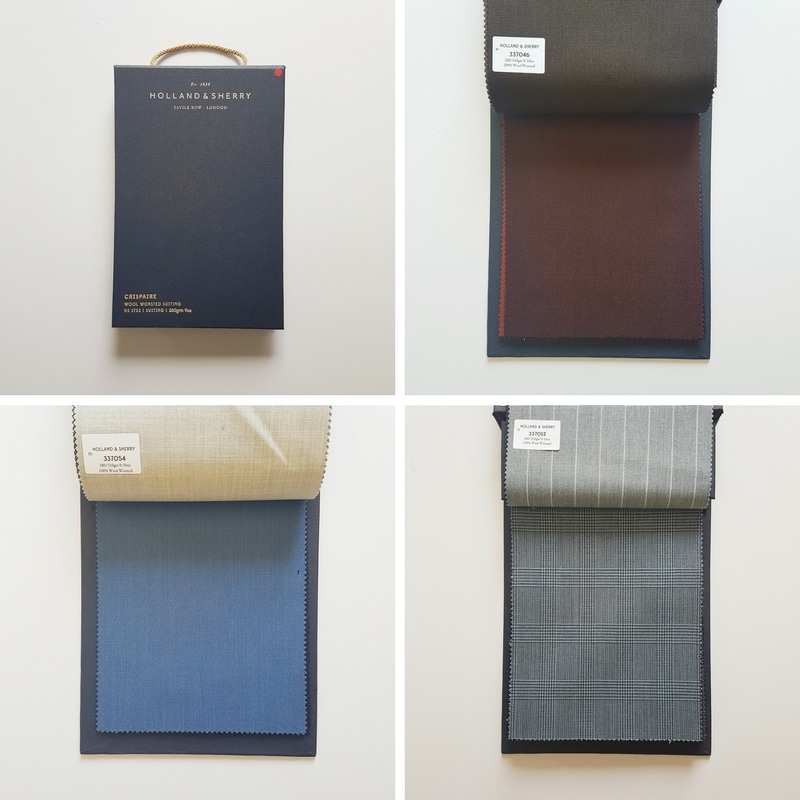 The name says it all. This crisp, durable fabric is perfect for travel as it is lightweight and amazingly crease-resistant. Take a look at some of our samples and request a swatch today!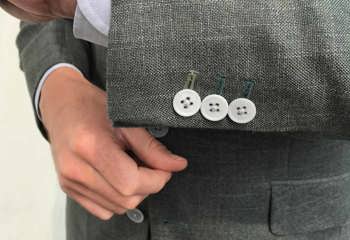 07 November 2019
November is World Vegan Month, when vegans around the world celebrate their lifestyle choice and champion others to do the same. And it seems more and more of us are making the switch. In 2018, there were 3.5 million registered vegans in the UK, up from around 540,00 in 2016, according to a study by The Vegan Society, which just happens to be celebrating its 75th birthday in 2019.
Style Tips & Advice
Celebrity Style
28 October 2019
When it comes to style superstars, there is none more seminal, more chameleon-like and more innovative than David Bowie. As you may remember, we included the iconic star's ever-evolving look in our recent blog post on the suits that rocked. That's why we were over the moon when Professor of Film and Cultural Studies, Dr Will Brooker, approached us to make a copy of Bowie's legendary mustard-yellow suit.
Celebrity Style
King & Allen News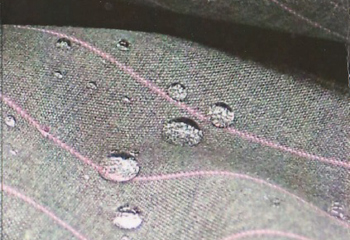 27 October 2019
Creating the perfect suit starts with a high-quality fabric. That's why we work closely with renowned  luxury cloth merchant, Holland & Sherry, to make sure we have the world's best possible cloths available for our clients. While we place great value on traditional methods – for example some of Holland & Sherry's pattern weaving hasn't changed in 200 years – we also believe in keeping one eye firmly on the very latest bespoke tailoring technologies.
Style History
King & Allen News