Fashion Week Chic
It may be cold outside but we're being kept warm by the scorching looks blazing down the catwalks at this season's fashion weeks.There's so much to see and tailoring is set to be a huge trend in 2019 (and every other year in our humble opinion). We thought we'd round up some of our favourite looks both on (and off) the runway from London Fashion Week Men's and New York Fashion week. 
Brace Yourself
David Gandy never seems to miss the mark with his sartorial choices. We love this crisp, blue shirt with a cutaway collar and some braces for a classic, yet cool look. 
Trend it like Beckham
Victoria Beckham looked absolutely stunning in this two-piece, grey suit. The wide, peaked lapels and high-waisted, wide-legged trousers give this an iconic look that is reminiscent of Katherine Hepburn or Marlene Dietrich, while still being up-to-date and chic.
be bold
Bold prints and colours were seen on across the board on sharp, modern tailoring. We love this look from Relax Baby Be Cool, which combines a longline jacket with nehru collar, with a scoop-neck waistcoat in a head-turning pattern. The beauty of having a suit in an adventurous print like this, is that you can use all of the pieces as separates. 
New york, new york
And the audacious hues continued across the pond this last week at the New York Fashion Week, with bright colours painting the catwalks at every turn. This pink, double-breasted suit at the Boss fashion show is redolent of the Pantone Colour of the Year and proves that bold is back.
Seeing Double
The double-breasted jacket was certainly having its time in the sun at New York Fashion Week. This suit, also from the Boss show, takes the elegant, refined look of the double-breasted suit and brings it right up to the present with an eye-catching check.
Street Style
Women's tailoring is set to be the big style trend of 2019. We just love these two examples, snapped at New York Fashion Week. Whether it be a tweed jacket with contrast collar, in a masculine cut or a crisp, emerald green suit, this year is going to be the one to watch!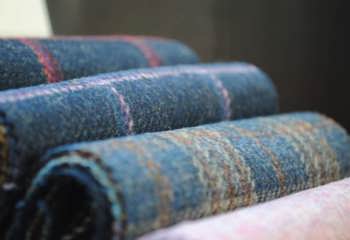 09 March 2020
As you may know, King & Allen have a great relationship with our favourite cloth merchant, Holland & Sherry. They are the world-renowned supplier of some of the finest, most luxurious cloths available. And this Spring, you could benefit from our Spring Cloth Offer, which we are running in conjunction with Holland & Sherry.
Style Tips & Advice
King & Allen News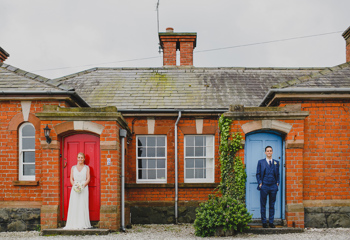 06 March 2020
We've picked out a wedding for each season, with top tips on what to wear on the big day, along with a little something to give your celebrations that extra edge.
Style Tips & Advice
Weddings
Country Style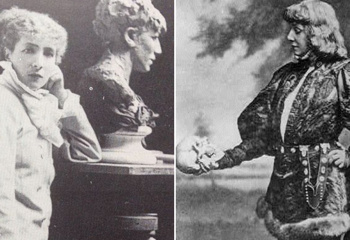 05 March 2020
The women's suit has a long and storied history that is innovative, exciting and, at times, turbulent. When we think of the "power suit" we often think of it as being a modern invention, sported by caricatures like Gordon Gecko. But we believe that the power suit, itself a bold proclamation of strength at the intersection of fashion and politics, has a longer history when it comes to the story of women's suiting. So here are some of our standout moments in the history of the woman's power suit.
Style Tips & Advice
Celebrity Style
Style History