Fashion Week Chic
It may be cold outside but we're being kept warm by the scorching looks blazing down the catwalks at this season's fashion weeks.There's so much to see and tailoring is set to be a huge trend in 2019 (and every other year in our humble opinion). We thought we'd round up some of our favourite looks both on (and off) the runway from London Fashion Week Men's and New York Fashion week. 
Brace Yourself
David Gandy never seems to miss the mark with his sartorial choices. We love this crisp, blue shirt with a cutaway collar and some braces for a classic, yet cool look. 
Trend it like Beckham
Victoria Beckham looked absolutely stunning in this two-piece, grey suit. The wide, peaked lapels and high-waisted, wide-legged trousers give this an iconic look that is reminiscent of Katherine Hepburn or Marlene Dietrich, while still being up-to-date and chic.
be bold
Bold prints and colours were seen on across the board on sharp, modern tailoring. We love this look from Relax Baby Be Cool, which combines a longline jacket with nehru collar, with a scoop-neck waistcoat in a head-turning pattern. The beauty of having a suit in an adventurous print like this, is that you can use all of the pieces as separates. 
New york, new york
And the audacious hues continued across the pond this last week at the New York Fashion Week, with bright colours painting the catwalks at every turn. This pink, double-breasted suit at the Boss fashion show is redolent of the Pantone Colour of the Year and proves that bold is back.
Seeing Double
The double-breasted jacket was certainly having its time in the sun at New York Fashion Week. This suit, also from the Boss show, takes the elegant, refined look of the double-breasted suit and brings it right up to the present with an eye-catching check.
Street Style
Women's tailoring is set to be the big style trend of 2019. We just love these two examples, snapped at New York Fashion Week. Whether it be a tweed jacket with contrast collar, in a masculine cut or a crisp, emerald green suit, this year is going to be the one to watch!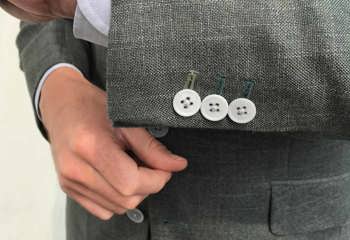 07 November 2019
November is World Vegan Month, when vegans around the world celebrate their lifestyle choice and champion others to do the same. And it seems more and more of us are making the switch. In 2018, there were 3.5 million registered vegans in the UK, up from around 540,00 in 2016, according to a study by The Vegan Society, which just happens to be celebrating its 75th birthday in 2019.
Style Tips & Advice
Celebrity Style
28 October 2019
When it comes to style superstars, there is none more seminal, more chameleon-like and more innovative than David Bowie. As you may remember, we included the iconic star's ever-evolving look in our recent blog post on the suits that rocked. That's why we were over the moon when Professor of Film and Cultural Studies, Dr Will Brooker, approached us to make a copy of Bowie's legendary mustard-yellow suit.
Celebrity Style
King & Allen News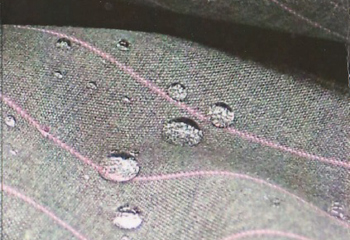 27 October 2019
Creating the perfect suit starts with a high-quality fabric. That's why we work closely with renowned  luxury cloth merchant, Holland & Sherry, to make sure we have the world's best possible cloths available for our clients. While we place great value on traditional methods – for example some of Holland & Sherry's pattern weaving hasn't changed in 200 years – we also believe in keeping one eye firmly on the very latest bespoke tailoring technologies.
Style History
King & Allen News