Dressing For Your Body Shape – Why Bespoke is Best
When it comes to bodies, there's no such thing as a standard shape or size. Sure, plenty of us might have long legs or broad shoulders, but ultimately your proportions are unique to you. Is it any wonder, then, that so many people are left disappointed with the final fit when they choose an off-the-peg suit?
"We get a lot of clients coming to us who have tried off-the-peg options," says King & Allen co-founder, Jake Allen. "Typically, they're fed up with the fact that their shop bought suit just doesn't look that good. Some of them know why – it might be because they're taller than average, for example - but a lot of our clients simply know that they don't feel right without being able to put their finger on why."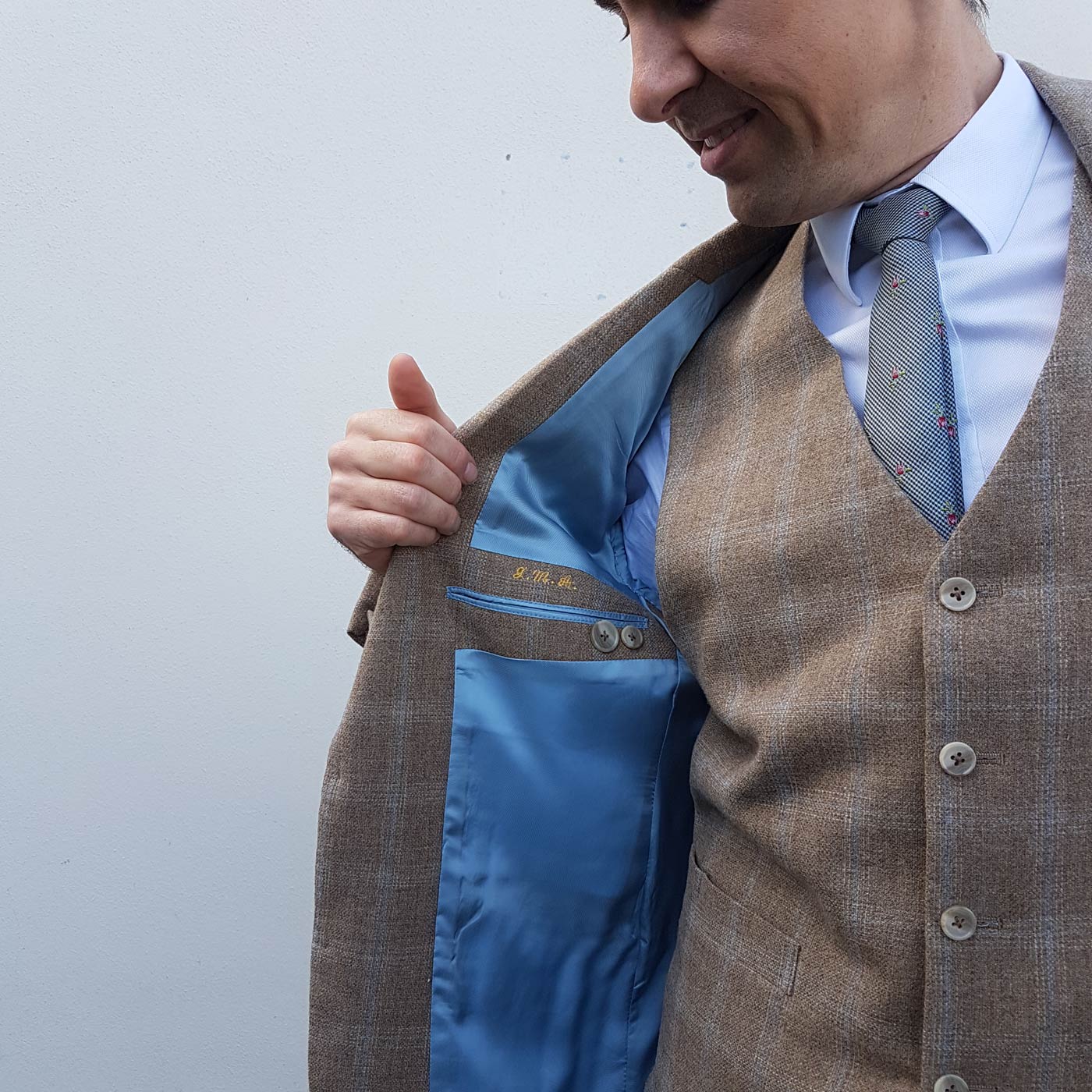 The reason for this is that, all too often, people mistake size with proportions – as Jake explains. "In tailoring, it's your proportions that count. It's about creating a silhouette that suits you, not the mythical average." What's more, he explains, a trained tailor will know instinctively why a suit isn't working. "That could be down to a host of small details, such as the width of your lapels, the position of your pockets on a jacket, or even the size of the pocket flaps."
This is where bespoke tailoring comes into its own. Understanding – and crucially working with – an individual's proportions to create a bespoke suit can transform the way a person looks and feels about themselves.
"Once we've created a bespoke suit for a client, we often have to prepare them for the impact that it has on other people," says Jake. "People notice a beautifully made suit and the person wearing it. They may not be able to articulate exactly why it looks so good, but they know that it does. The effect is extraordinary."
While no two clients are the same, over the years we've noticed that there are certain male body types that are very neglected by off-the-peg retailers. In these instances, the bespoke effect can be most dramatic. So, if you're at the end of your tether with off-the-peg and not sure why it isn't working, here's a handy King & Allen guide to common body types, plus our tips on what to consider when going bespoke...
BODY TYPE: ATHLETIC MALE BODY TYPE
The look: men who like to work out a lot will typically have more triangular-shaped upper bodies, with larger arms and chest and a narrow waist.
Common off-the-peg problems: we've found with our more athletic clients that they prefer to go for a more fitted look in a suit, to really flatter their figure. But accommodating the size of their arms and chest means that they usually need a larger jacket size. Unfortunately, in an off-the-peg suit, the result tends to be a flappy, gaping area around the waist. The same goes for the trousers – accommodating muscular thighs tends to mean that the waist is far too loose, or the crotch area gapes. Little to no 'seat' in the trousers can also be a problem for guys who like to squat.
Why bespoke is best: put simply, you don't have to worry about buying trousers and jacket separately to accommodate larger muscles. You can also choose which parts of your body you really want to emphasise – be it a narrow waist, muscular arms or well-toned thighs – without the fabric looking stretched. Modifications like wider-cut trousers and other small tweaks can balance out the bottom half of your frame, giving you a more proportional balance with your V-shaped top half.
BODY TYPE: THE TALLER GENT
The look: being tall doesn't automatically mean you have long legs – although lots of men do. For some, their height is the consequence of a longer torso. For others, it's a mix of long legs and body.  Whatever type you are, off-the-peg suits are notoriously bad for distinguishing between these discrepancies.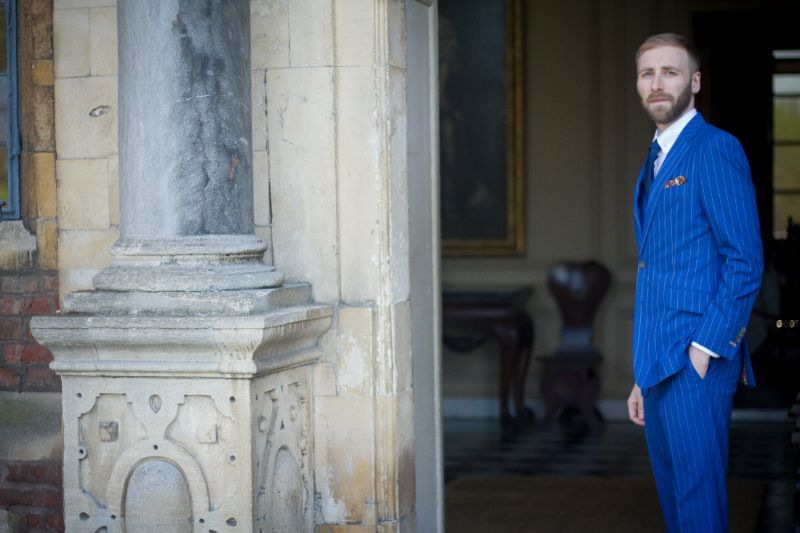 Common off-the-peg problems: for taller men with long legs, buying off-the-peg trousers normally means having to put up with a cropped leg length and a large trouser rise, (the distance from the front of the waistband to the back). This results in a bunched up or taut crotch area – messy at best, uncomfortable at worst. Unsurprisingly, men with long arms and tall torsos will suffer the same cropping in their jacket unless they go up a size, which risks creating a baggy outline.
Why bespoke is best: because a bespoke suit is made to your exact proportions, it will fit perfectly. Elements like waistcoats, tip clips or extra buttons can also help to disguise a bit of height (although we say take pride in every inch!) by breaking up your chest line. Adding turn ups to your trousers can also create the illusion of a shorter leg.
For more on this, take a look at our full tailoring tips guide for taller men.
BODY TYPE: THE SHORTER MAN
The look: the same principles apply here – your height is determined by the length of your torso, legs or a bit of both.
Common off-the-peg problems: most off-the-peg suits are made for an average male height of between about 5'9" and 5'11", which means that shorter gentlemen are left with trousers that scrunch up and fold at the ankle, creating an untidy silhouette. Jackets are tricky, too, especially for the those with broader chests, as the correct size to accommodate the torso will most likely mean long, overhanging sleeves. Some high street brands offer shorter sizes, but that doesn't necessarily make them proportional; often it just means that they've reduced the length of the jacket and sleeves.
Why bespoke is best: the aim of dressing a shorter body is to create the illusion of a long, streamlined figure. To do that, the front of the jacket needs to rest around the crotch area, and the back around the seat. The result is the right amount of trouser on display, a proportioned upper body and a lovely long silhouette. Most tailors will recommend that your suit sleeve is cut just above the wrist, so that it exposes about half an inch of shirt cuff beneath. Shorter men can afford to have it cut a little lower to elongate the arms (as long as the shirt cuff isn't completely hidden).
Check out our full guide on tailoring tips for shorter men here.
BODY TYPE: THE LARGER MAN
The look: broad chests and larger waist sizes.
Common off-the-peg problems: in this situation, men tend to have to go up a whole suit size to accommodate the broadest parts of their body. The trouble is that baggy does not automatically mean slimming. Since your arms and shoulders don't change length with your weight, all the proportions of an off-the-peg suit are thrown off balance.
Why bespoke is best: this is where the details of a bespoke suit really come into their own. For men with larger waists, small modifications - such as moving the button down an inch - can transform your silhouette. Buttoning up over the fullest part of your waist means the jacket will hang straight and reduces tightness. It also creates a longer break line (the V-shape that the lapel creates when the jacket is fastened), which elongates the body. Counter intuitively, high-rise trousers are also more flattering on larger men. Likewise, the width of your lapel can make all the difference. A narrower lapel and a high gorge – the point where the collar meets the lapel – both help to create a sense of length. Generally, single-breasted jackets tend to look better than double-breasted on larger men, and waistcoats always make a great option as they both hide and smooth the middle section.
See our tailoring tips on how a bespoke suit can make you look slimmer.
Look out for part two, where we look at some of the most common female body shapes...
If you're finding it difficult to find a suit that flatters your figure and would like to find out more about going bespoke, contact King & Allen and one of our consultants would be happy to help you create a suit that fits like a glove.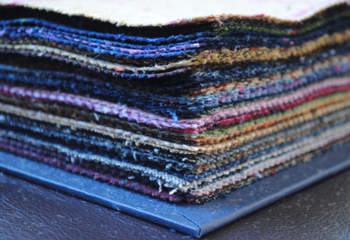 25 August 2020
Every Autumn we start thinking about our options for winter outerwear. Will it be a classic, three-button overcoat in camel? A tweed sports jacket? A double-breasted pea coat? With this in mind, King & Allen have decided to run a promotion with our cloth merchants, bringing a fantastic offer to our clients.
Style Tips & Advice
King & Allen News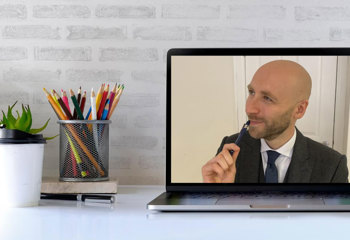 20 July 2020
In the past few months, in light of the Coronavirus pandemic, there has been a dramatic shift in the world of work. A lot of businesses have chosen to keep their staff working from home and, with Zoom and other platforms reporting a massive uptake in daily users, video conferencing apps have come into their own...
Style Tips & Advice
Business Style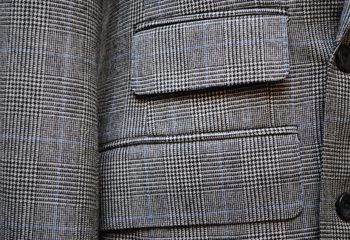 17 July 2020
Small. Utilitarian. Inconspicuous. The pocket doesn't exactly engender a lot of attention from designers, stylists and the fashion world as a whole. And yet, the history of the pocket goes back thousands of years...
Style History