Meet Sam Lane Wright, 2017s Photo Competition Winner
In just a few days time, King & Allen will be launching the 2018 Photo Competition. With that in mind, we thought we'd get to know last year's winner, Sam Lane Wright and have another look at her stunning picture.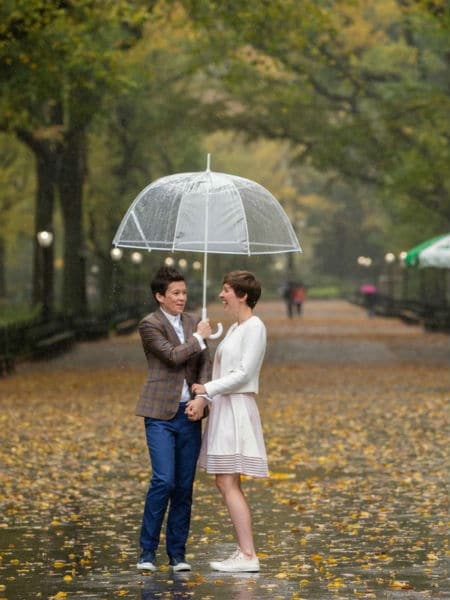 How did it feel to win the King & Allen photo competition?
I was so excited to win! I entered the competition for many reasons really. I loved the process of having my wedding suit made and it was so fun to share a photo from our big day. Of course, the chance to win another suit was very appealing too!
Could you tell us more about where/when the winning photo was taken?
The photo was taken on our wedding day in New York's Central Park.
It was Autumn and in the build up to that day, the weather had been really hot. Then, on our day it was still really warm, but it was raining…! It actually made our photos even more special because we used an umbrella, plus it was much less crowded, which was perfect.
I chose a separate jacket and trousers look as we were planning a fun day out in NYC for our big day, so I wanted to look less formal. We both wore matching Converse, which were idea for all the walking and much better in the rain too.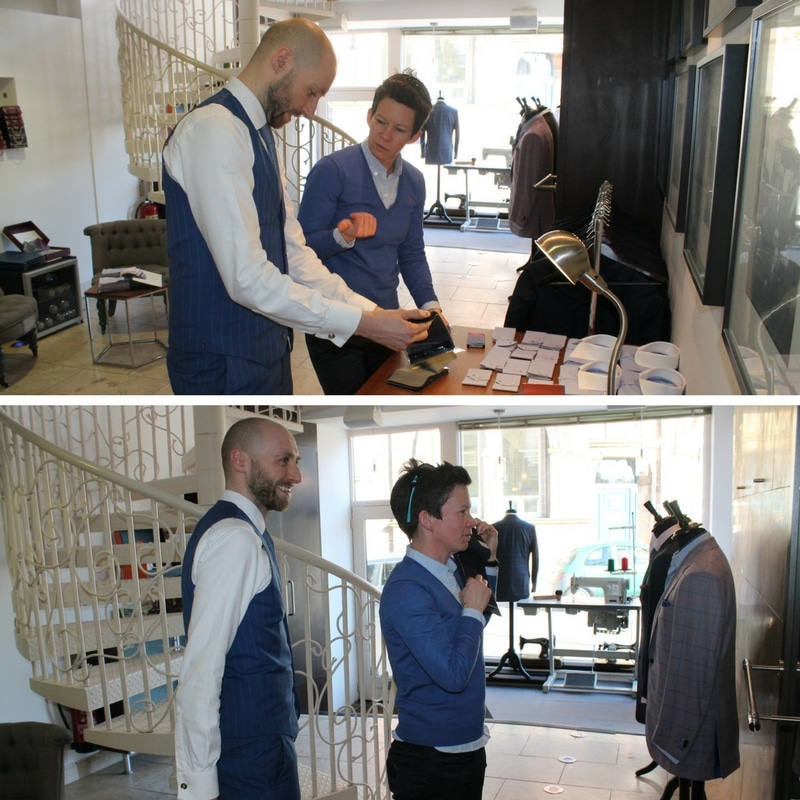 You won a new suit! What did you choose to have made?
I couldn't believe it at first… the competition was pretty close!
For the suit I won, I chose a medium blue/grey colour. I wanted it to be plain this time as I already have my checked jacket. I think the colour will work for most seasons too. I also chose it so that I could wear the jacket with jeans for a different look, but also wear it to a wedding.
I chose red contrast stitching for my cuff buttonhole as well as an interesting lining in a deep red illustrating a tonal map of the world. It perfectly sums up my passion for travel.
What was the bespoke tailoring process like the second time around? Did you have a favourite part?
It felt instantly more relaxing, as I didn't have the pressure of choosing my wedding outfit! It was really fun and easier the second time around.
Choosing the lining was great, as it really personalised the jacket. I returned a few times to check the fit and make sure it's perfect. I really like this part; it is such a unique part of the process.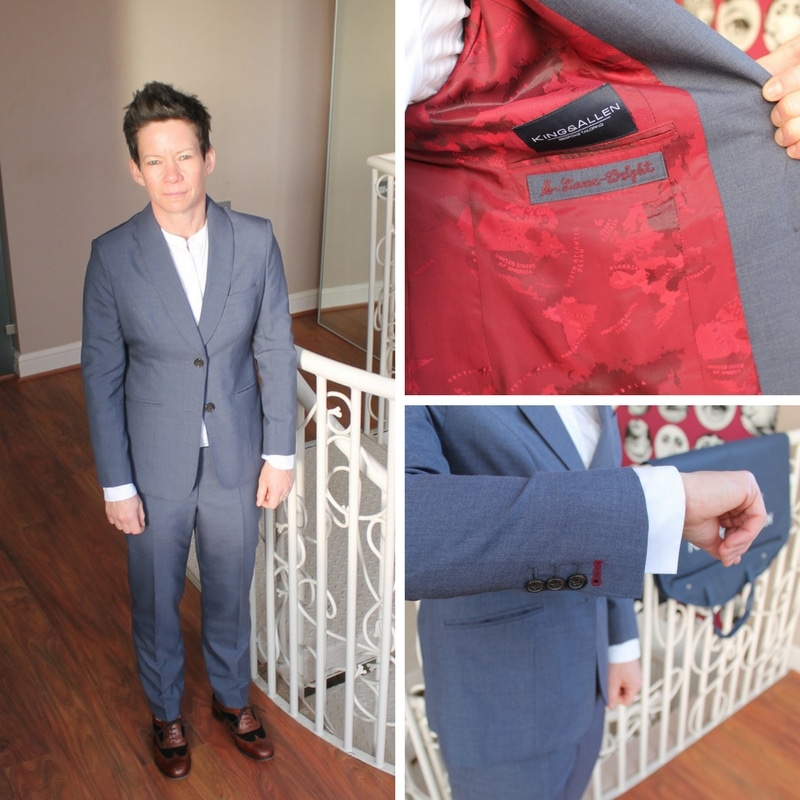 Did you design the suit for a particular occasion or is it for general wear?
It's for general wear, so I'm looking for excuses to wear it! The trousers actually work with my existing checked jacket too, so I can mix and match a bit.
What would you say to someone who is considering ordering their first bespoke suit from King & Allen?
I would say go for it! Don't hesitate.
If you are looking for a suit for a special occasion then this is a perfect way to create exactly what you would like. Plus, it's a really unique and traditional feeling experience… It makes you feel really special. I plan to return.
My wife would now really like a tailored outfit. She's a bit jealous that I have two!
Thank you very much, Sam, for sharing your experience with us. You chose a really beautiful suit. We love how versatile it is – perfect for mixing and matching with your first suit. We hope you enjoy wearing it for many years to come.
Design Your Dream Wedding Suit
Sam got married in her perfect wedding suit, which was designed with her unique wedding day in mind. Not only that – she is now able to wear it for other special occasions.
If you're engaged and are interested in getting a bespoke wedding suit from King & Allen, why don't you visit us for a free, initial consultation? There's no obligation to buy. It's just a wonderful opportunity for us to get to each other better and for you to ask any questions you might have.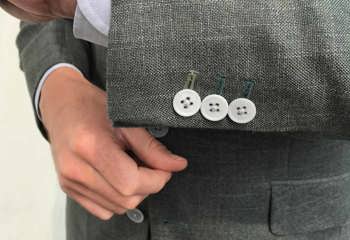 07 November 2019
November is World Vegan Month, when vegans around the world celebrate their lifestyle choice and champion others to do the same. And it seems more and more of us are making the switch. In 2018, there were 3.5 million registered vegans in the UK, up from around 540,00 in 2016, according to a study by The Vegan Society, which just happens to be celebrating its 75th birthday in 2019.
Style Tips & Advice
Celebrity Style
28 October 2019
When it comes to style superstars, there is none more seminal, more chameleon-like and more innovative than David Bowie. As you may remember, we included the iconic star's ever-evolving look in our recent blog post on the suits that rocked. That's why we were over the moon when Professor of Film and Cultural Studies, Dr Will Brooker, approached us to make a copy of Bowie's legendary mustard-yellow suit.
Celebrity Style
King & Allen News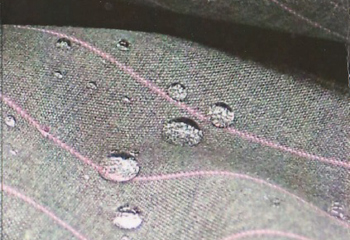 27 October 2019
Creating the perfect suit starts with a high-quality fabric. That's why we work closely with renowned  luxury cloth merchant, Holland & Sherry, to make sure we have the world's best possible cloths available for our clients. While we place great value on traditional methods – for example some of Holland & Sherry's pattern weaving hasn't changed in 200 years – we also believe in keeping one eye firmly on the very latest bespoke tailoring technologies.
Style History
King & Allen News