The Flat Pack Flat Cap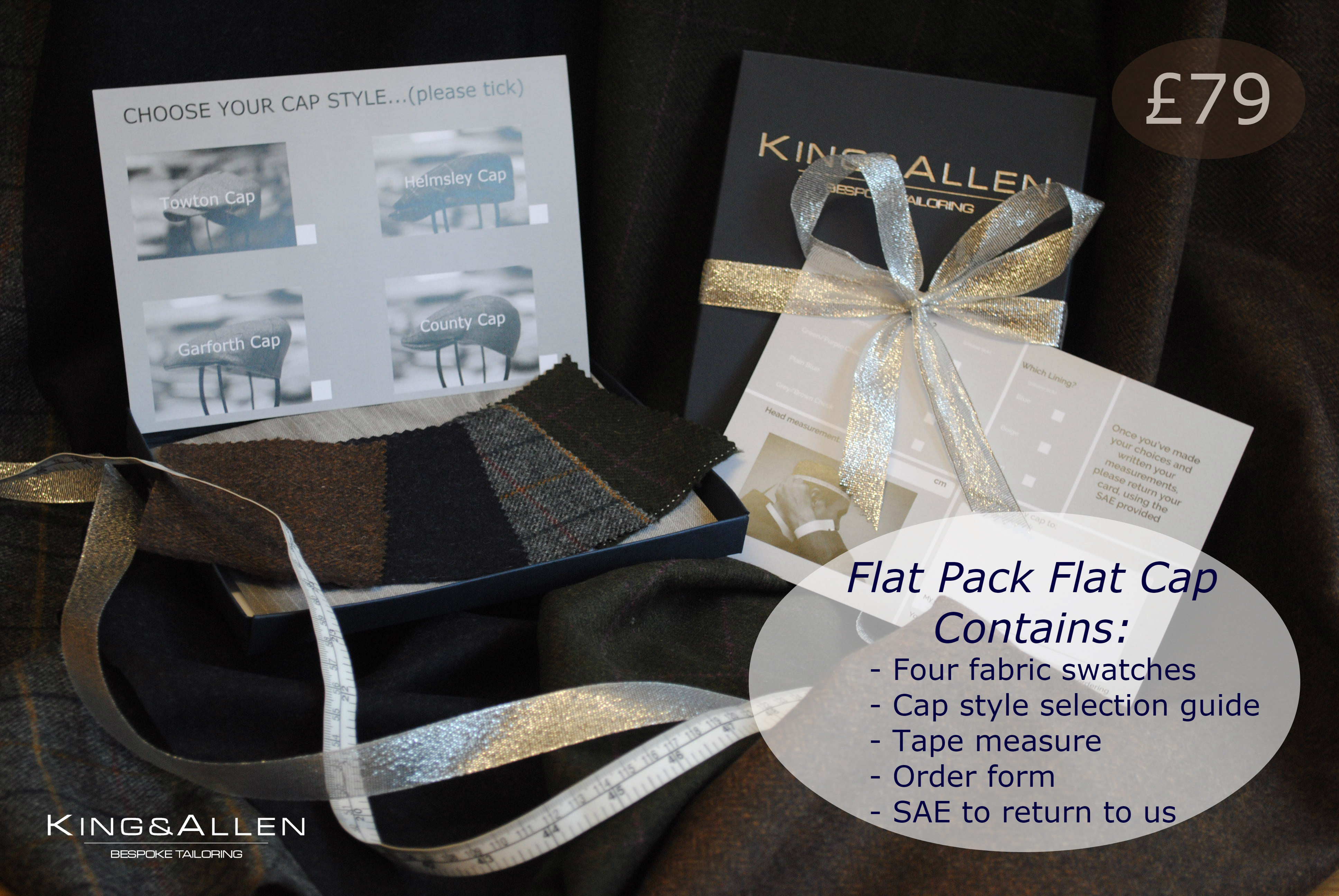 Give the gift of bespoke this Christmas, with our flat cap gift box. It's the perfect present for the friend who has everything, for the partner who has very particular taste, for the parent who is embracing their countryside retirement or for the Peaky Blinders fanatic.
Flat Pack Flat Cap Comes in a beautiful, embossed presentation box and contains:
Four tweed fabric swatches to choose from.
An order form, with the chance to select the style of cap and the lining.
A tape measure.An SAE for the recipient to return the order form to us.
Delivery of your gift box in 1-2 working days. Postage for guaranteed next-day delivery can be arranged. Last order before Christmas is on Wednesday 19th December. Your gift box can be collected in store until and including 22nd Dec.
Flat caps will take 6 weeks to complete after we receive your choices and measurements.
Please see our Terms & Conditions for more details.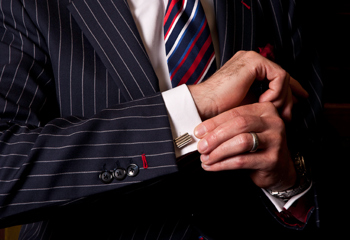 12 September 2019
The term 'pinstripe' refers to the very thin, parallel lines that run through a cloth, contrasting with the main colour. Taken at face value, it would seem to be a fairly bland description of a simple fabric pattern. But the history of the pinstripe suit is anything from bland and, indeed, the suit itself has a host of connotations attached to it.
Style Tips & Advice
Style History
27 August 2019
The new Peaky Blinders series is back with a bang and we're not just talking about the storylines. As ever, Tommy and his crew look as sharp as the razor blades the real-life Peaky Blinder gang were rumoured to stitch into the peak of their flat caps.
Style Tips & Advice
Celebrity Style
Style History
23 August 2019
Nothing pulls an outfit together more than the addition of an overcoat. It's been a staple in the fashion landscape for years and has recently had something of a resurgence in the public imagination...
Style Tips & Advice
Celebrity Style
Style History