How to Take Care of Your Shoes
Quality, not quantity, is a style mantra we live by at King & Allen.
You don't need a huge wardrobe of clothing to dress well. A smaller, more considered, wardrobe of high-quality, versatile pieces is much more useful.
Because of this belief, we tend to spend a little more on timeless pieces that we know we will wear for years and years. Shoes fall into this category.
Of course, buying a high-quality pair of shoes is just the beginning. In order to keep them in good shape for as long as possible, they require a certain amount of easy maintenance.
We walk you through the steps in this complete guide to shoe care…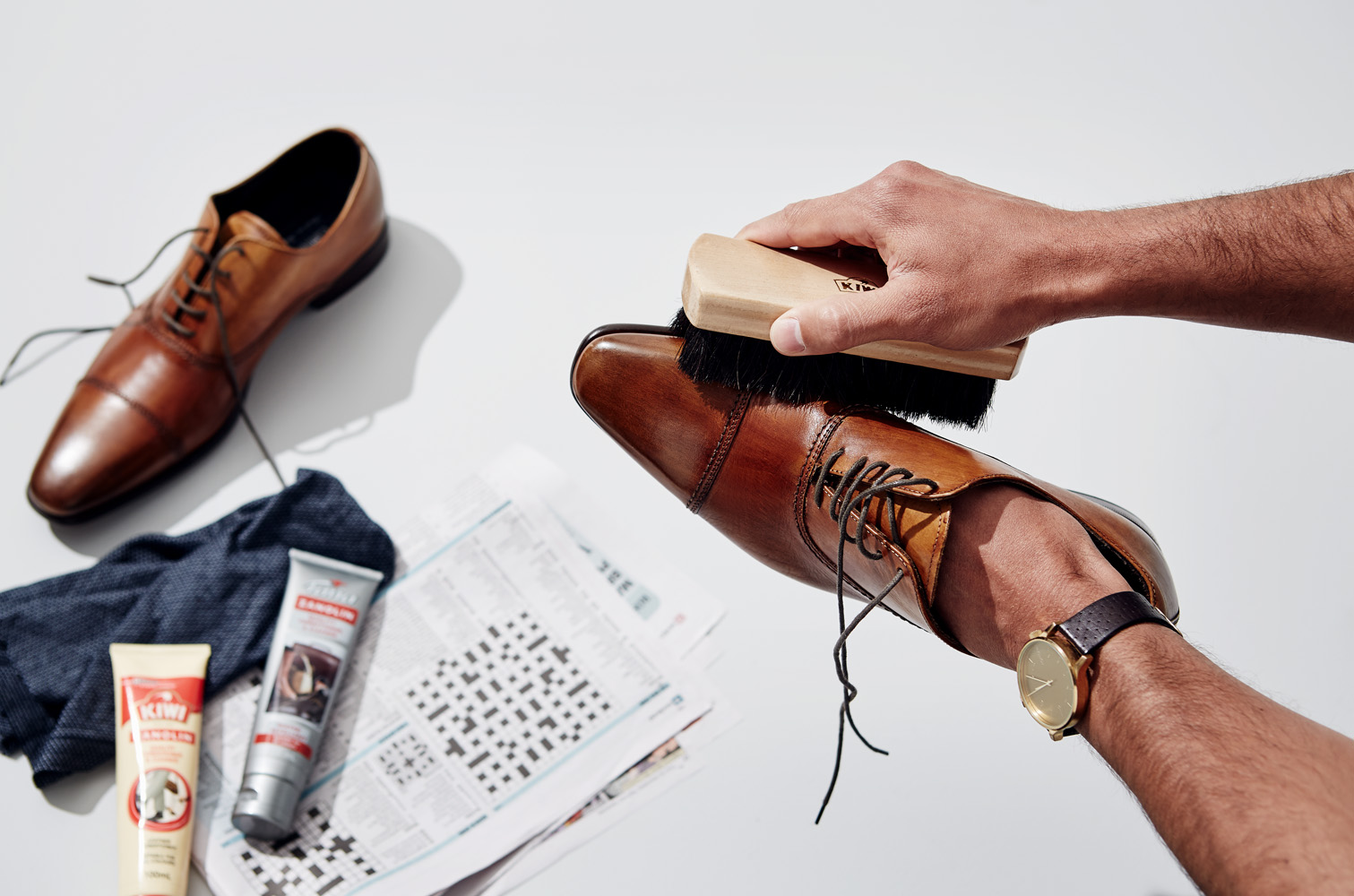 How to Look After Good Quality Shoes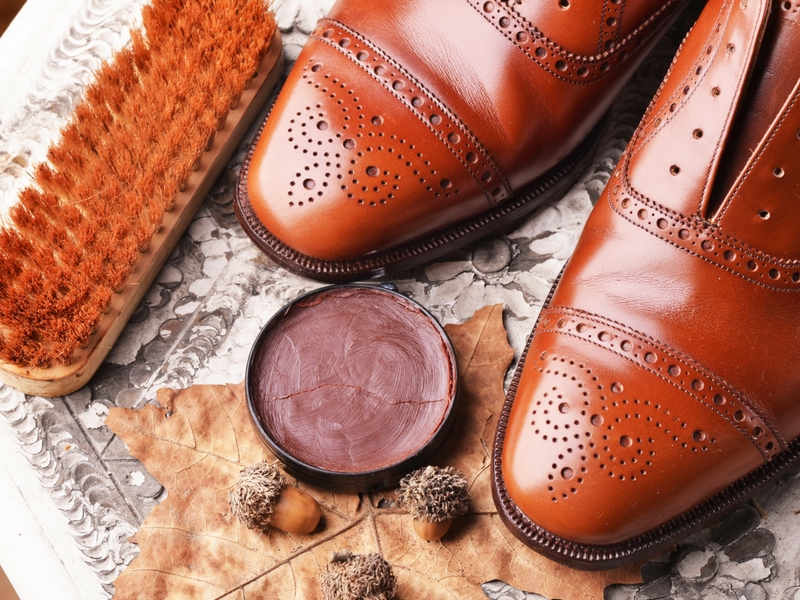 Before You Wear them for the First Time
The first thing you should do when you buy a new pair of shoes is ask your cobbler to put a rubber sole on the bottom of your shoes. The rubber will protect your leather soles from getting damaged, plus they are much easier to replace.
After that, give your leather shoes a good polish. Whilst it might seem counter-intuitive to polish your shoes before you've stepped foot outside, polishing your shoes is key to maintaining their longevity. It both conditions and protects the leather.
Don't be tempted to scrimp on shoe polish – cheap polishes will do nothing to remove scuffs and scrapes. Instead, they will coat the leather with a paste that looks unsightly when dry.
If you have bought suede or nubuck shoes, treat them with a specialist suede spray. It will protect your shoes from water, salt and mud.
Your Daily Shoe Care Routine
A daily routine might sound high maintenance, however, it takes only a couple of minutes and once you've made it a habit, you will think nothing of it.
First things first, please use a shoe horn when you put on your shoes. Whilst it might seem like a waste of time when you're trying to rush out of the house, it is the only way to avoid damaging the back of your shoes.
Then, when you take your shoes off at the end of the day, leave them to stand for 10 minutes or so. This allows your shoes to breathe, letting any moisture inside the shoe evaporate.
After that, place your wooden shoe trees inside the shoe. They will help to absorb any excess moisture left in the shoe and maintain the shape of your shoe whilst they dry out fully, preventing unsightly creases.
If you don't own any shoe trees, you don't have to invest in a full set. Just one or two pairs will be enough to keep you going, putting them in your most recently worn pair of shoes.
The final step is to give your shoes a quick brush down with a horsehair brush. This will remove any dust and dirt they have accumulated over the day.
Once you have completed this, put your shoes away – preferably in a shoe bag or box. Whenever possible, allow at least a day between wears, alternating them with other shoes.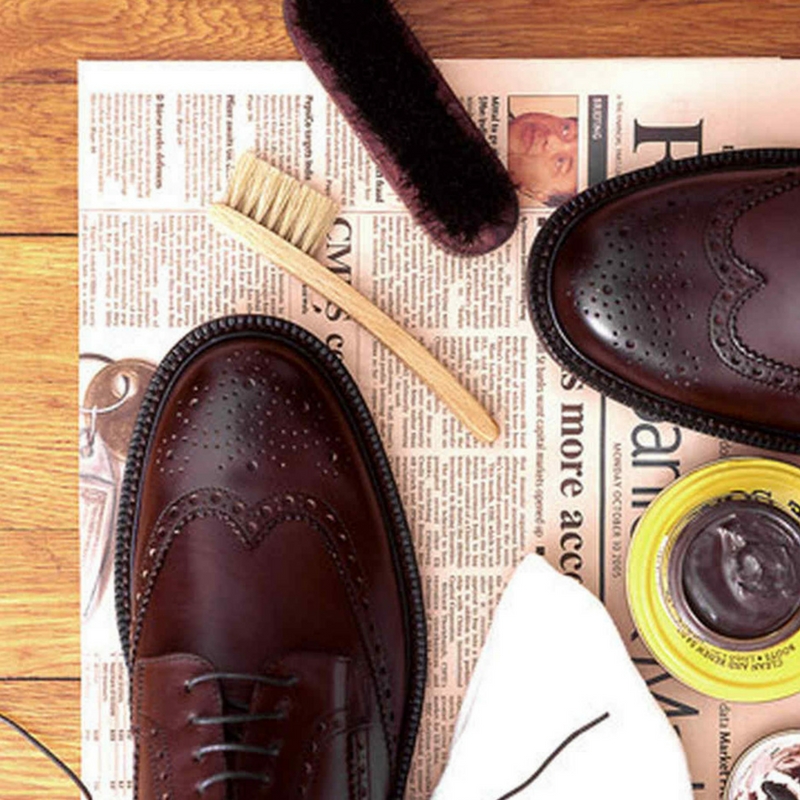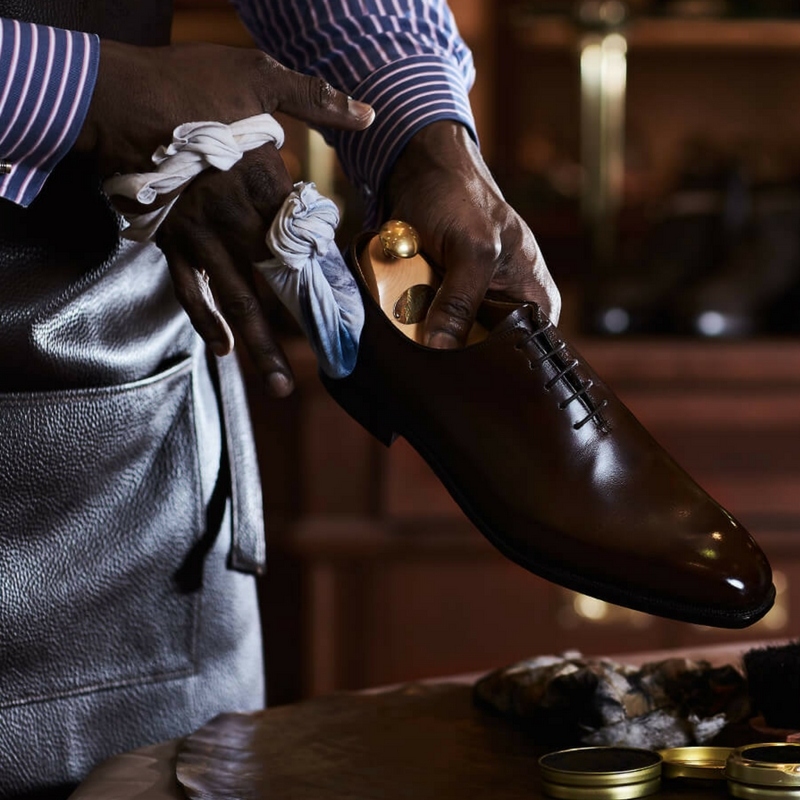 Regular Shoe Maintenance
As well as your daily routine, you should commit to spending some time maintaining your shoes, at the very least, every season.
For leather shoes, invest in a shoe care kit, containing good quality polish and a horsehair brush. If you aren't sure where to start with polishing your shoes, follow these four steps…
How to Polish Leather Shoes
1. Using your horsehair brush, brush your shoes clean.
2. Remove the laces and use a clean rag to apply a small amount of polish across the surface of the shoe.
3. Leave the shoes to dry for a few hours – ideally overnight.
4. Buff the shoes with a horsehair brush until they shine. The more you buff, the higher the shine.
If you have suede and nubuck shoes, a rubber suede eraser can be used to lift any dirt and dust from your shoes. Anything that can't be removed with the eraser can be treated with a suede shampoo. Once you have removed the stains, use a suede brush to maintain the nap of your shoes. After that, treat them with a suede protector spray.
Caring for Your Shoes After Getting Caught in the Rain
We've all been caught in a downpour before. Save your shoes form the permanent damage that rain can inflict by following these steps:
1.As soon as you take off your wet shoes, stuff them with newspaper to absorb the moisture, placing them in a well-ventilated room to dry. DO NOT put them near a radiator – the direct heat source will cause the leather to become brittle and cracked.
2.Give the shoes a quick brush with your horsehair brush to remove any mud and dirt on the surface of the shoe.
3.Leave your shoes to dry on their sides to allow the air to get to them properly. Rotate them every so often to evenly dry the whole shoe.
4.When your shoes are mostly dry, remove the newspaper and put your shoe trees inside to draw out the remaining moisture.
5.At this point, depending on how damaged your shoes are, you may need to use a specialist product to remove the salt stains.
6.Finally, follow the instructions shared above to thoroughly clean your shoes. They should look almost as good as new!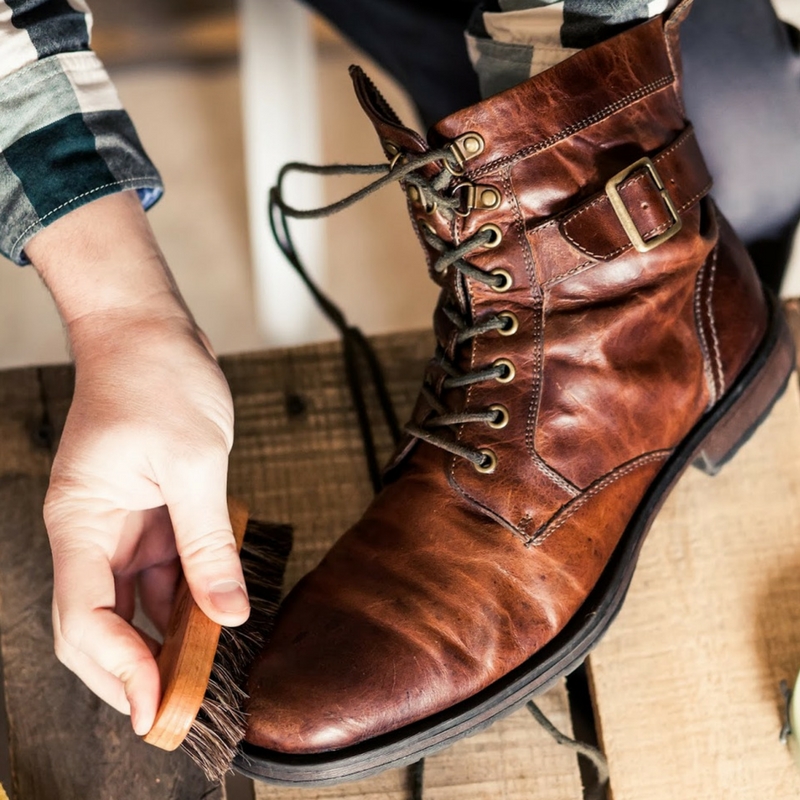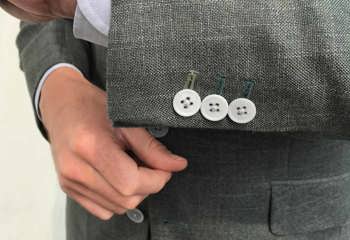 07 November 2019
November is World Vegan Month, when vegans around the world celebrate their lifestyle choice and champion others to do the same. And it seems more and more of us are making the switch. In 2018, there were 3.5 million registered vegans in the UK, up from around 540,00 in 2016, according to a study by The Vegan Society, which just happens to be celebrating its 75th birthday in 2019.
Style Tips & Advice
Celebrity Style
28 October 2019
When it comes to style superstars, there is none more seminal, more chameleon-like and more innovative than David Bowie. As you may remember, we included the iconic star's ever-evolving look in our recent blog post on the suits that rocked. That's why we were over the moon when Professor of Film and Cultural Studies, Dr Will Brooker, approached us to make a copy of Bowie's legendary mustard-yellow suit.
Celebrity Style
King & Allen News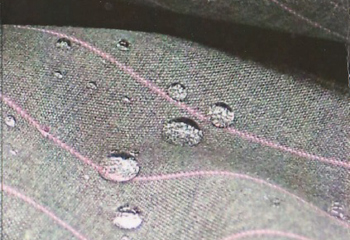 27 October 2019
Creating the perfect suit starts with a high-quality fabric. That's why we work closely with renowned  luxury cloth merchant, Holland & Sherry, to make sure we have the world's best possible cloths available for our clients. While we place great value on traditional methods – for example some of Holland & Sherry's pattern weaving hasn't changed in 200 years – we also believe in keeping one eye firmly on the very latest bespoke tailoring technologies.
Style History
King & Allen News