Peaky Pics Winner
Congratulations to Andrew Whitaker who won the 'Peaky Pics' competition!
You may remember our blog post about how to wear a suit like a Peaky Blinder. The hit BBC series has inspired people up and down the country to suit up in the most classic and stylish of ways. Club collars, three-piece tweeds and, you guessed it, flat caps.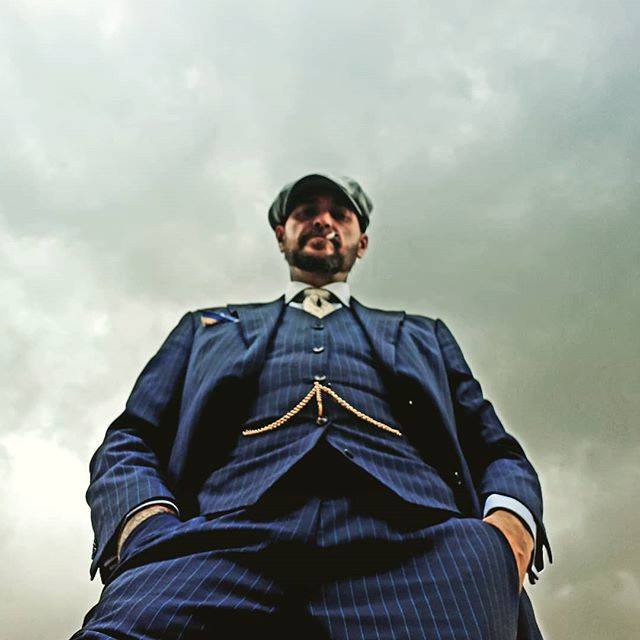 Our blog inspired some of our followers on social media to post pictures of themselves dressing a bit peakily. Which inspired us to launch a competition. Post a picture of yourself on social media and win a bespoke flat cap, made from a beautiful tweed cloth of your choice.
We had some fantastic entries, but this one from Andrew Whitaker really stood out. All the elements were there (including the foreboding grey sky in the background).
Congratulations to Andrew! We'll bring you some shots once the cap has been finished. In the meantime, if you'd like to order a flat cap with us, we're launching a limited run using our selection of tweeds…watch this space for more news!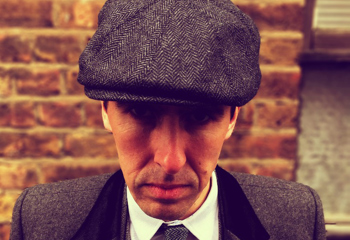 19 August 2019
The Peaky Blinders return to our screens on the 25th August 2019, guaranteeing two things: a whole lot of drama and a whole heap of sartorial style. But while each Peaky Blinder has their own individual suit style, they all share a love of one particular statement piece – the flat cap.
Style Tips & Advice
Celebrity Style
Style History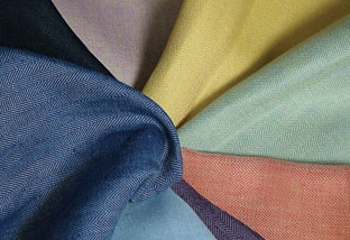 30 July 2019
You've heard all the advice about what to wear during a heatwave - linen suits, floaty cotton dresses, flip flops and sunhats so large they eclipse the sun...
Style Tips & Advice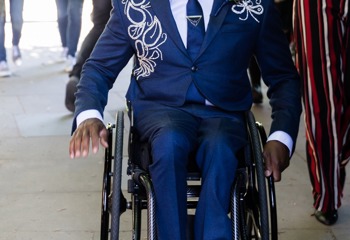 30 July 2019
No one throws a wedding like a celebrity; after all, they've got the means to really put on a show, not to mention access to all the best stylists and party planners. So, if you're tying the knot any time soon and are looking for that stand-out wedding outfit, why not take inspiration from some of the A-list?
Celebrity Style