Peaky Pics Winner
Congratulations to Andrew Whitaker who won the 'Peaky Pics' competition!
You may remember our blog post about how to wear a suit like a Peaky Blinder. The hit BBC series has inspired people up and down the country to suit up in the most classic and stylish of ways. Club collars, three-piece tweeds and, you guessed it, flat caps.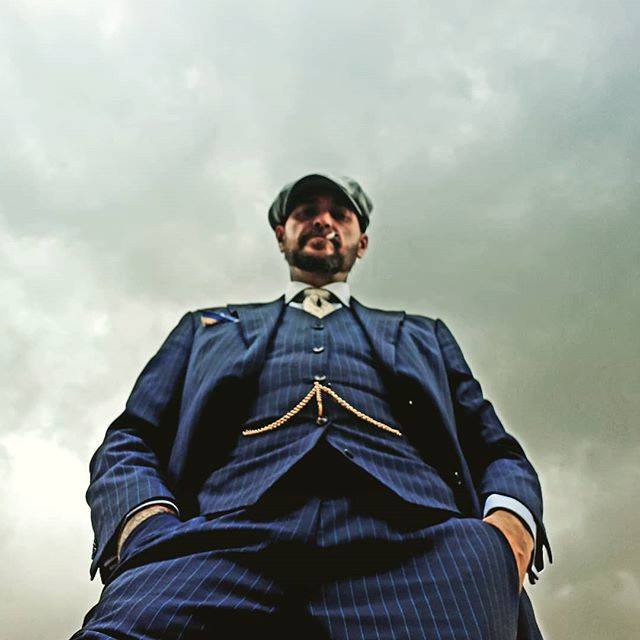 Our blog inspired some of our followers on social media to post pictures of themselves dressing a bit peakily. Which inspired us to launch a competition. Post a picture of yourself on social media and win a bespoke flat cap, made from a beautiful tweed cloth of your choice.
We had some fantastic entries, but this one from Andrew Whitaker really stood out. All the elements were there (including the foreboding grey sky in the background).
Congratulations to Andrew! We'll bring you some shots once the cap has been finished. In the meantime, if you'd like to order a flat cap with us, we're launching a limited run using our selection of tweeds…watch this space for more news!
26 September 2019
An increasing number of companies are adopting a less formal office dress code these days, with fewer businesses expecting their male employees to show up in a suit and tie. Instead, the new watchword is 'smart-casual'. But where does that leave the suit lover?
Style Tips & Advice
Business Style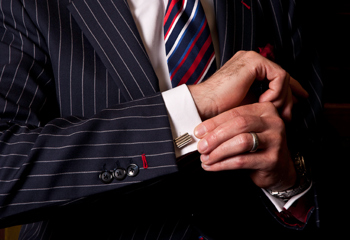 12 September 2019
The term 'pinstripe' refers to the very thin, parallel lines that run through a cloth, contrasting with the main colour. Taken at face value, it would seem to be a fairly bland description of a simple fabric pattern. But the history of the pinstripe suit is anything from bland and, indeed, the suit itself has a host of connotations attached to it.
Style Tips & Advice
Style History
27 August 2019
The new Peaky Blinders series is back with a bang and we're not just talking about the storylines. As ever, Tommy and his crew look as sharp as the razor blades the real-life Peaky Blinder gang were rumoured to stitch into the peak of their flat caps.
Style Tips & Advice
Celebrity Style
Style History