Lucy Spraggan Talks Suit Snobbery and Being True to Herself
Thursday 8 March is International Women's Day and to mark it we knew exactly which lady we wanted to talk to: singer-songwriter, bespoke suit fan and King & Allen friend Lucy Spraggan.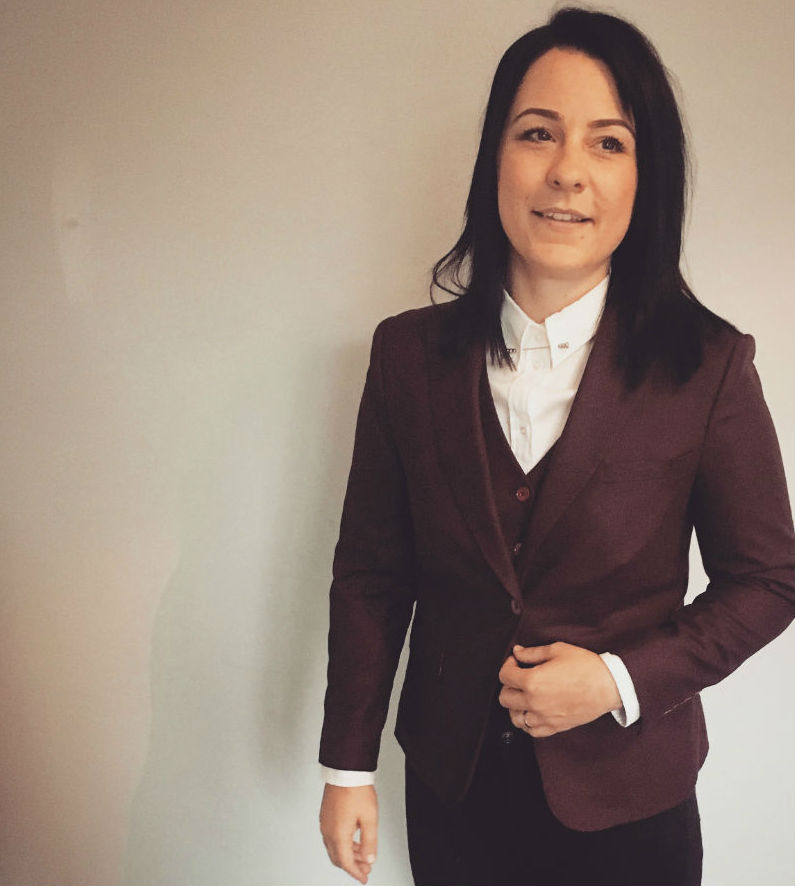 "My wife calls me a suit snob," says Lucy Spraggan, laughing. "All I do now is pull apart other people's outfits – those sleeves are too long, or those shoulders don't fit properly."
This specialist form of snobbery is a fairly new development in the singer-songwriter's life, and it seems that King & Allen might be responsible.
Two years ago, Lucy emailed a number of tailors asking for their help with a wedding suit. Of all the replies she received, only one asked her what she was looking for, rather than her husband-to-be. As an openly gay – and now happily married – woman this was frustrating.
"I looked up loads of places, sent a few emails out – 'Hi, my name's Lucy and I'm looking for a suit for my wedding.' I made it really obvious that it was me asking for the suit and they'd send a message back saying, 'Hi Lucy, so what style is the groom looking for?' I'm like, 'For f***'s sake! Can you not read an email?'" 
But working with King & Allen tailoring consultant Karl Lewis, Lucy was able to design the wedding suit of her dreams and since then King & Allen has helped her create a number of other bespoke suits, including a burgundy suit made of cashmere and silver mink.
"It's just beautiful," she says. "When I wear it out, I literally have people coming up to me and feeling my arm. I go between two extremes. I either wear bespoke suits or track suits and when I'm wearing the bespoke, it makes me feel a million dollars."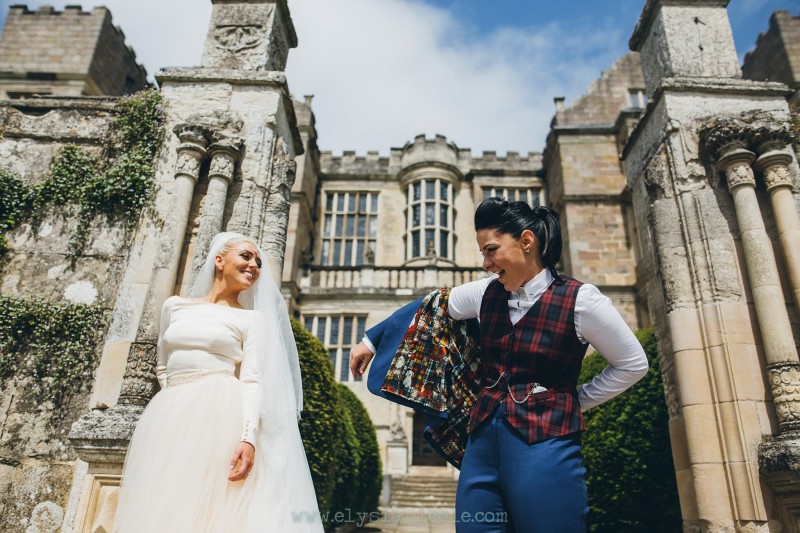 Lucy first found fame in 2012, making it through to the X-Factor live finals, before having to pull out due to illness. Anyone who saw her original audition – in which she sang her own song, Last Night – will know that she is a woman who absolutely marches to the beat of her own drum and, crucially, makes no apologies for it. She has spoken very openly about the impact that fame has had on her mental health and many of her songs take up subjects that aren't often covered in music, such as dementia and suicide. Even Lucy's tweet on International Women's Day 2017 highlighted a critical issue: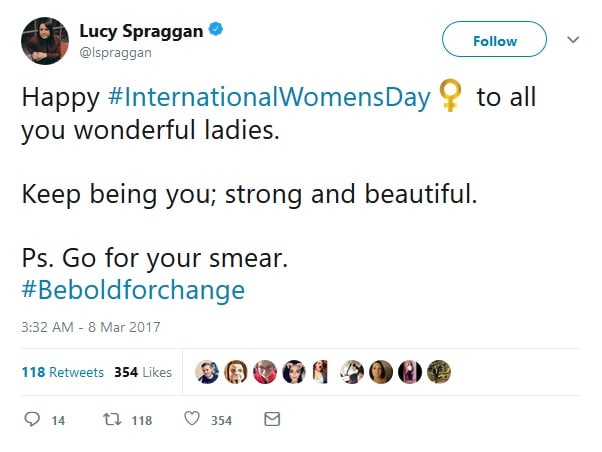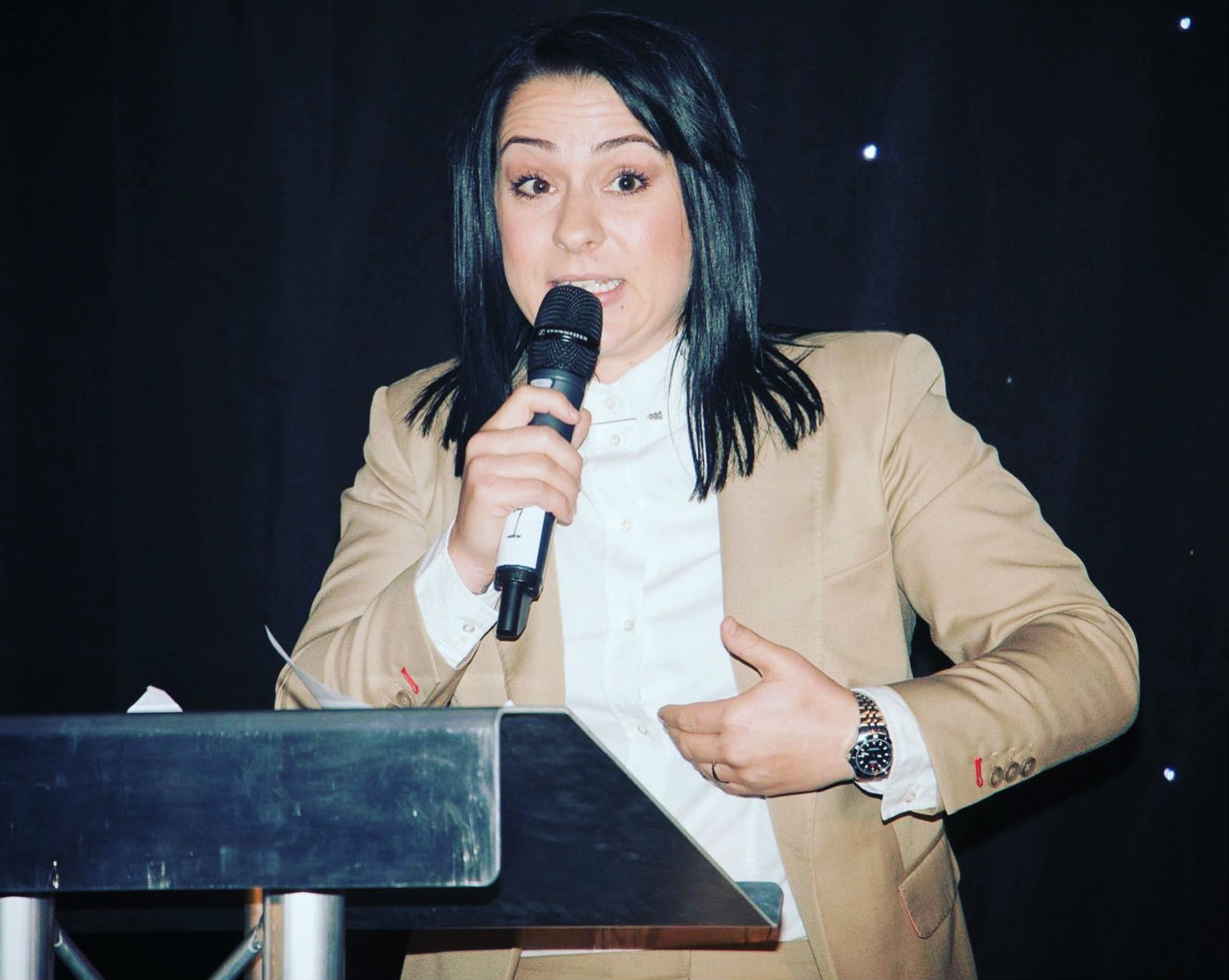 "One of my sister's closest friends found out that she had cervical cancer and I just think it's important," she says when asked about the tweet. "Doctors don't see vaginas as fashion commodities and [smear tests] do save your life."
In one of those strange twists of life, we have this conversation just a few days after the news has broken that cervical cancer screening rates have hit a 20-year-low, falling to 72%. This just less than a decade after reality star Jade Goody lost her life to the disease, prompting almost 500,000 more women to turn up for a test.
"Next time I go for one, I'm going to get someone to take a picture – not from the bottom of the bed," she says laughing, "but a side-on picture and just saying, 'you know, that's all it is, just do it.' It's about making things normal. I think more women should be looking out for each other, rather than judging and it's something I'm always going to advocate for, because it's important."
It is this openness, combined with a searing honesty – be it raising awareness or calling out misogyny – and her musical talents that has won Lucy a legion of incredibly loyal and supportive fans. She also made the top 10 of the DIVA Power List 2017, just a few months after featuring on the cover of the magazine's 250th issue.
"I think it's about being an accessible human," she says. "I'm so incredibly lucky to do [this job] and to affiliate with people on a daily basis is amazing. There's a lot of people in this industry that are desperate to be somebody else and I'm just constantly trying to work on myself, so being honest about who I am [means] I don't have to put on a front."
Growing up, Lucy says she never really had any lesbian role models and that it was Kirsty McColl's music that helped her develop her own voice. "Her music is very honest and she was always really supportive of gay rights, so she was a big part of me growing up."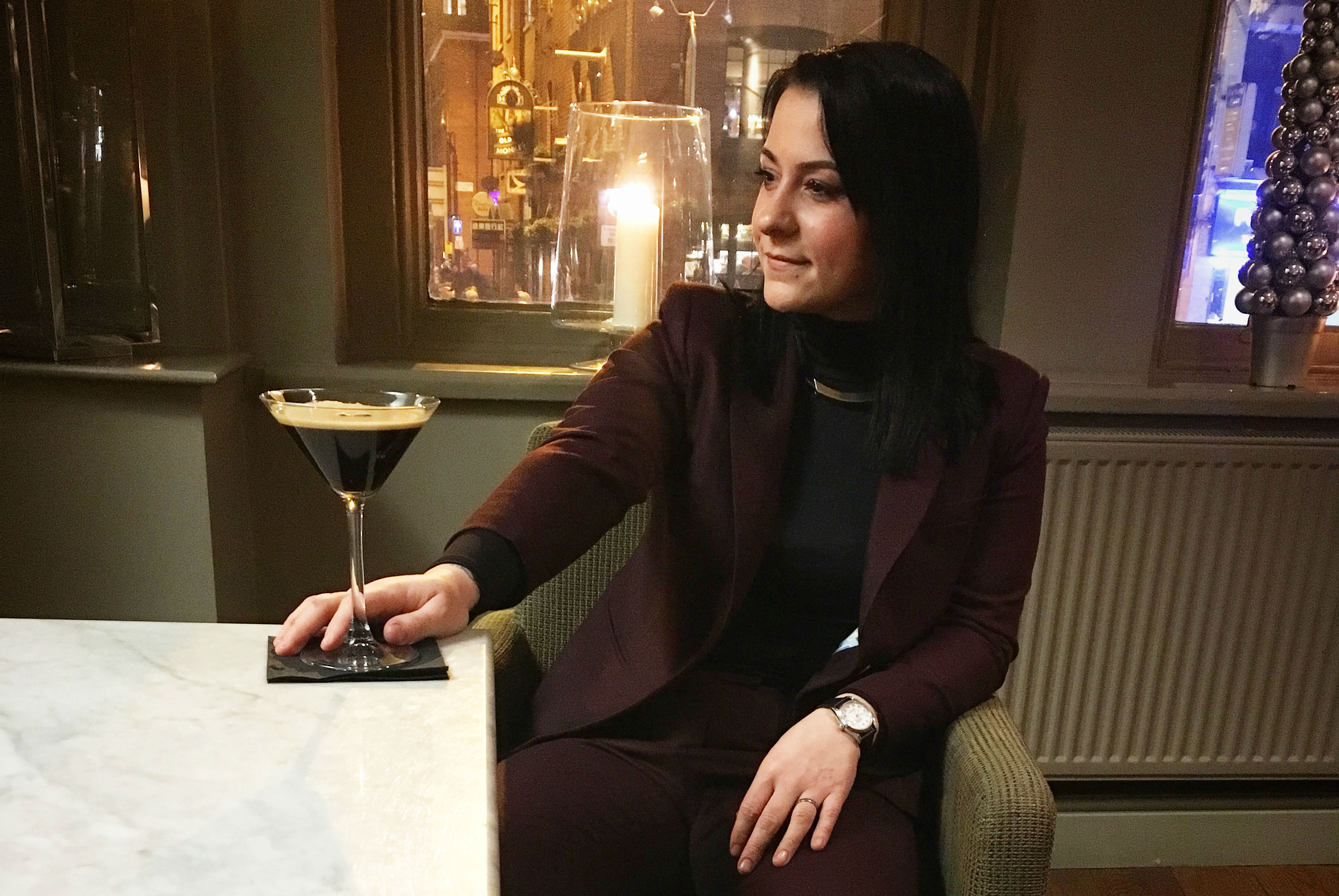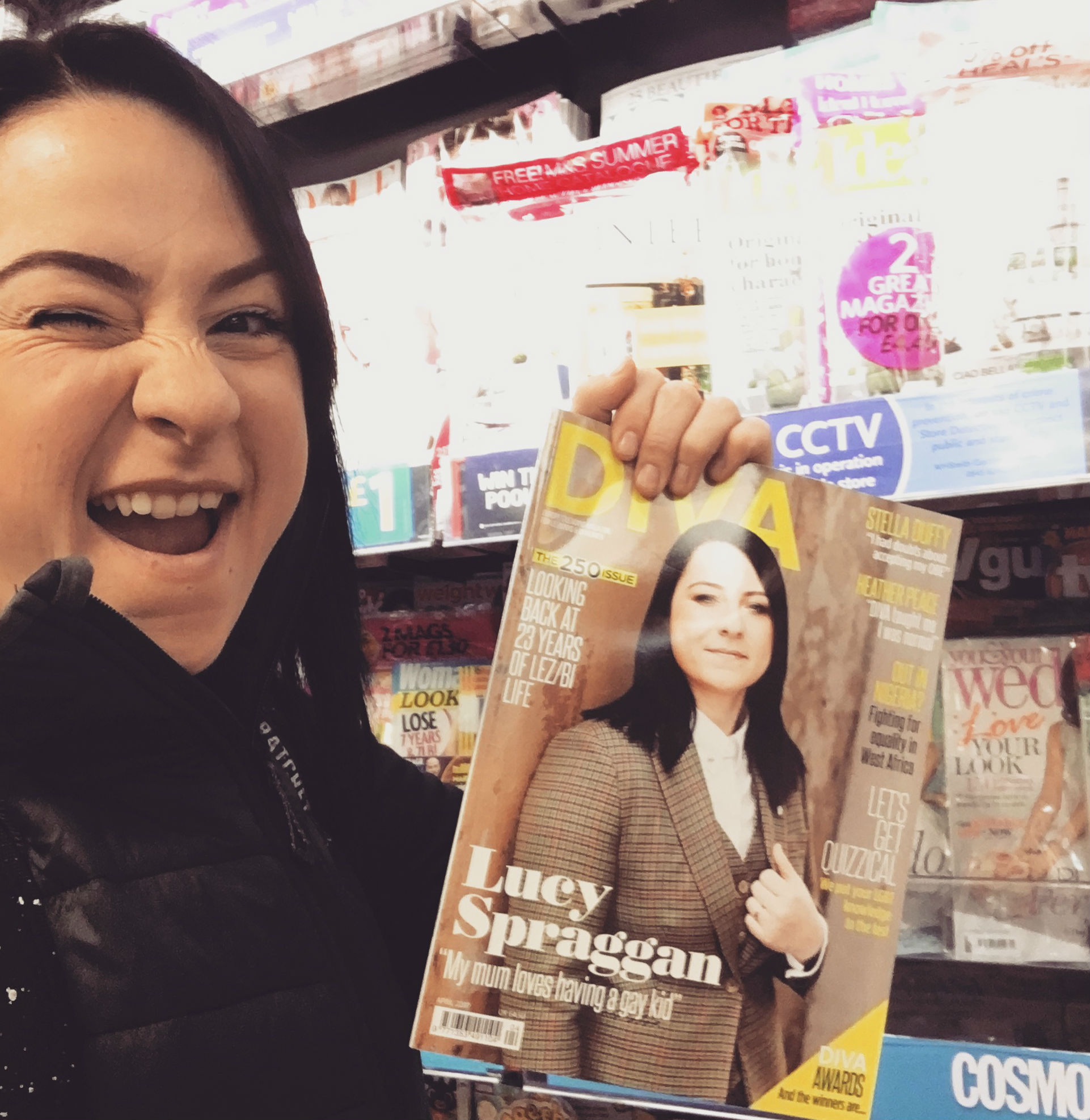 Of the DIVA accolade, she says: "It's cool to be recognised as a gay woman because when you look around the UK music scene, there are plenty of gay men that you can point to, but you'll really struggle to find a prominent gay female figure that's put on the pedestal like a lot of others."
You get the sense, though, that what matters most to her is the ability to be herself, which leads us rather neatly back to suits. "I don't wear dresses because they make me feel uncomfortable. When I got married people said 'how did you choose who wore the suit?' and I was like 'what the hell are you talking about? It's about choice and King & Allen helped me be me rather than categorising me. Every suit I've had has had a crazy lining in it. That's what they're so good at – they'll tell you if what you're asking for is in bad taste, but there's no prejudice in their shops. I feel like every suit is a reflection of me because they helped me put part of me into it."
Quick fire questions:
Is there one suit in the world you wish you owned?
The Conor McGregor F*** You pinstripe suit that he wore before the Mayweather fight.
You were a magician for a while. Can you still remember the tricks?
I can still do a bit of sleight of hand, but it's not brilliant magic.
Do you have any suit style icons?
I would say Jake at King & Allen. He's probably the person whose suits I look at most and think 'bloody hell, they're nice.'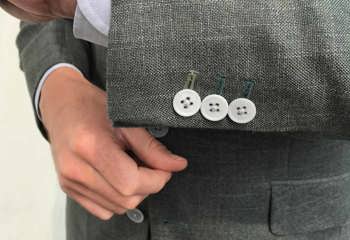 07 November 2019
November is World Vegan Month, when vegans around the world celebrate their lifestyle choice and champion others to do the same. And it seems more and more of us are making the switch. In 2018, there were 3.5 million registered vegans in the UK, up from around 540,00 in 2016, according to a study by The Vegan Society, which just happens to be celebrating its 75th birthday in 2019.
Style Tips & Advice
Celebrity Style
28 October 2019
When it comes to style superstars, there is none more seminal, more chameleon-like and more innovative than David Bowie. As you may remember, we included the iconic star's ever-evolving look in our recent blog post on the suits that rocked. That's why we were over the moon when Professor of Film and Cultural Studies, Dr Will Brooker, approached us to make a copy of Bowie's legendary mustard-yellow suit.
Celebrity Style
King & Allen News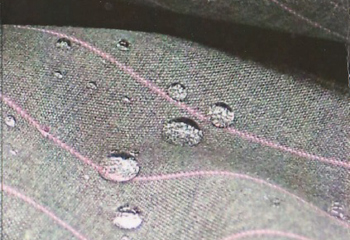 27 October 2019
Creating the perfect suit starts with a high-quality fabric. That's why we work closely with renowned  luxury cloth merchant, Holland & Sherry, to make sure we have the world's best possible cloths available for our clients. While we place great value on traditional methods – for example some of Holland & Sherry's pattern weaving hasn't changed in 200 years – we also believe in keeping one eye firmly on the very latest bespoke tailoring technologies.
Style History
King & Allen News