Icon of the Month, Sam Smith
English singer-songwriter Sam Smith has had an incredible year. Last week alone the 22 year old scooped up all four of the MOBOs he was nominated for and the Q award for best newcomer, and with the Grammys and the Brits fast approaching he'll no doubt be placing more strain on his trophy shelf in the near future.
His style is very distinctive. Simple, clean and consistent, he is an example of a celebrity who has taken a look they like and stuck with it. For almost all public appearances he wears a dark suit with a white or dark shirt, buttoned up to the collar – with no tie. The style perfectly complements his body shape, his music and his personality, and he reminds us that if you find a look that suits you sometimes it's best not to stray too far.
Feeling inspired? Call 0800 0274430 or contact us here for more information about King & Allen. We have fitting locations in London: Liverpool St, Wilmslow and Surbiton. We also take appointments on Savile Row by appointment only.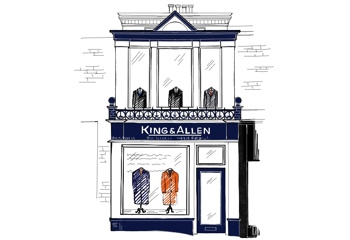 26 May 2020
Following the announcement by the Prime Minister on the 25th May, we will be reopening our Surbiton, Liverpool Street and Wilmslow stores on the 16th June.
King & Allen News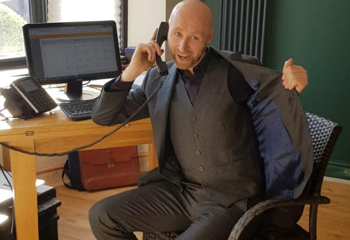 15 May 2020
We've put  together a brief guide and some resources for what to do once you've decided on a new date for your big day.
Style Tips & Advice
Weddings
14 May 2020
While we look forward to re-opening and helping you all find your fit for your special day, we also thought it might bring a smile to our follower's faces to see how some people have kept their lockdown weddings and celebrations going.
Style Tips & Advice
Weddings