Icon of the Month, Sam Smith
English singer-songwriter Sam Smith has had an incredible year. Last week alone the 22 year old scooped up all four of the MOBOs he was nominated for and the Q award for best newcomer, and with the Grammys and the Brits fast approaching he'll no doubt be placing more strain on his trophy shelf in the near future.
His style is very distinctive. Simple, clean and consistent, he is an example of a celebrity who has taken a look they like and stuck with it. For almost all public appearances he wears a dark suit with a white or dark shirt, buttoned up to the collar – with no tie. The style perfectly complements his body shape, his music and his personality, and he reminds us that if you find a look that suits you sometimes it's best not to stray too far.
Feeling inspired? Call 0800 0274430 or contact us here for more information about King & Allen. We have fitting locations in London: Liverpool St, Wilmslow and Surbiton. We also take appointments on Savile Row by appointment only.
27 June 2019
Music and fashion have always been inextricably linked, with many catwalk collections drawing inspiration from rock and pop stars over the years. Here, we take a look at four of our favourite music legends, each with their own signature style, but all of whom really knew how to rock a suit.
Style Tips & Advice
Celebrity Style
Style History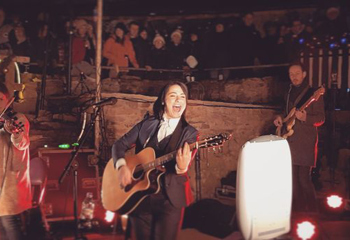 27 June 2019
June is Pride month. A chance to reflect on the strides made towards achieving equality and to acknowledge that there is still a way to go, as well as a time to celebrate the breadth and diversity of the LGBTQ+ community.
Style Tips & Advice
Celebrity Style
Style History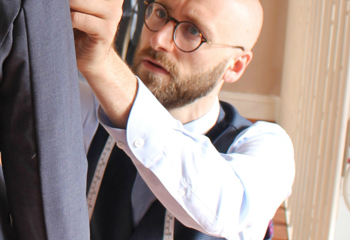 25 June 2019
When it comes to bodies, there's no such thing as a standard shape or size. Sure, plenty of us might have long legs or broad shoulders, but ultimately your proportions are unique to you. Is it any wonder, then, that so many people are left disappointed with the final fit when they choose an off-the-peg suit?
Style Tips & Advice