Icon of the Month, Sam Smith
English singer-songwriter Sam Smith has had an incredible year. Last week alone the 22 year old scooped up all four of the MOBOs he was nominated for and the Q award for best newcomer, and with the Grammys and the Brits fast approaching he'll no doubt be placing more strain on his trophy shelf in the near future.
His style is very distinctive. Simple, clean and consistent, he is an example of a celebrity who has taken a look they like and stuck with it. For almost all public appearances he wears a dark suit with a white or dark shirt, buttoned up to the collar – with no tie. The style perfectly complements his body shape, his music and his personality, and he reminds us that if you find a look that suits you sometimes it's best not to stray too far.
Feeling inspired? Call 0800 0274430 or contact us here for more information about King & Allen. We have fitting locations in London: Liverpool St, Wilmslow and Surbiton. We also take appointments on Savile Row by appointment only.
16 January 2020
What's not to love about a wedding in the country? It's quintessentially British (think Four Weddings) and it's the perfect way to embrace the great outdoors in a relaxed environment. No wonder so many of us are opting to tie the knot in a rural setting.
Style Tips & Advice
Weddings
Country Style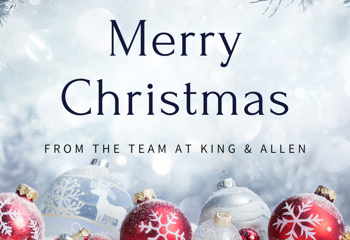 28 November 2019
To get you in the festive mood, we asked our four King & Allen consultants to tell us about their 2019 festive outfit (hint: they all involve a suit) and share their style tips for the perfect party mood...
Style Tips & Advice
King & Allen News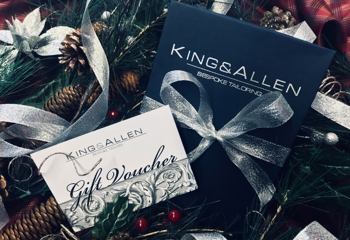 25 November 2019
It's been dubbed the Blue Planet effect - spurred on by Swedish teenage environmental activist Greta Thunberg and the rise of Extinction Rebellion. We are, of course, talking about growing consumer concern about issues such as single-use plastic and climate change...
Style Tips & Advice
Accessories
King & Allen News