How to Up Your Suiting Style for the Festive Party Season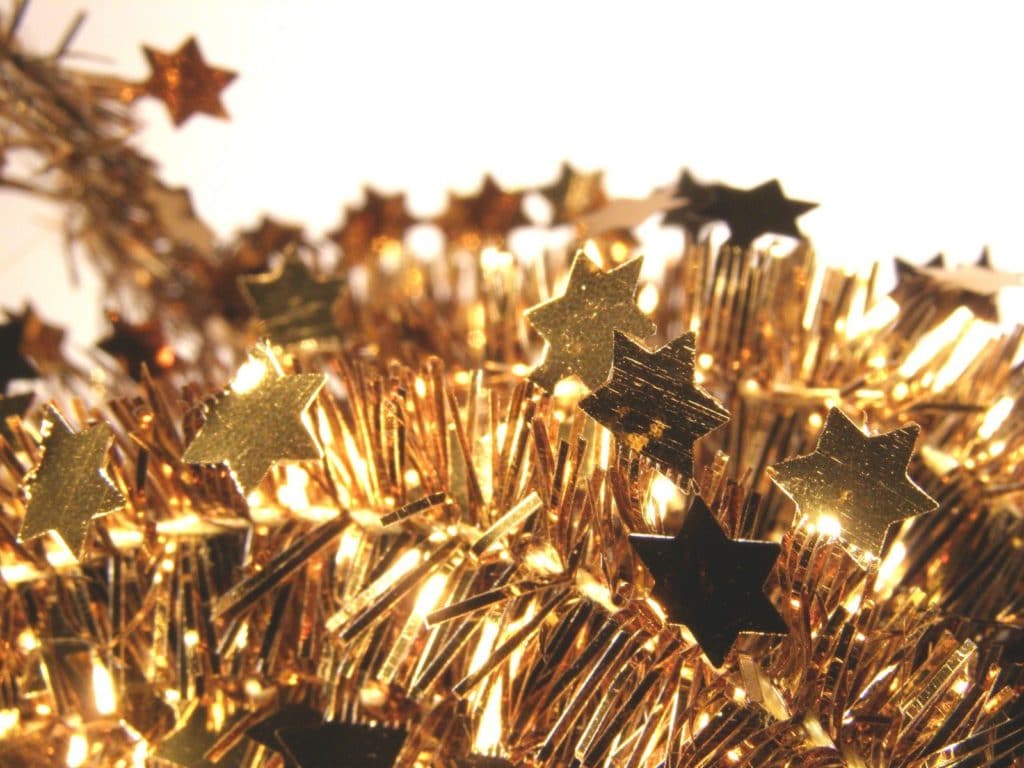 The party season is upon us and whether your work do is full-on formal or low-key and casual, the festive period is all about dressing to impress. It's the perfect excuse to have a bit of fun with your look while still staying true to your personality and style. Here's our guide to five different Yuletide celebrations and the all-important outfits that will have them gossiping around the water cooler for all the right reasons.
What's Hot Now
What's the occasion? Drinks at a funky gin bar or dinner at the chef's table.
What to wear? This is not your traditional Christmas bash. Forget paper hats and crackers, this event requires style and swagger. Artisan gin bars are the place to party at the moment (likewise, a multi-course taster menu at a high-end eatery is no ordinary festive feast), so simply dressing up your office wear won't cut it. You need to stand out in this crowd. That doesn't mean you have to go to cover yourself in sequins; fabric alone can make all the difference.
So, why not opt for a sleek pair of slacks or a sharp jacket made in one of Holland & Sherry's (our favourite cloth merchant) Masquerade collection of fabrics? The luxurious textures of their black diamond spot and floral jacquards are sure to make a sartorial statement. For those who want to shine, go for some royal blue irregular metallic sparkle or you're after a regal feel, then try the aubergine solid. Remember, this piece is the star of the show so pair with something simple, like a crisp shirt (ladies could opt for silk) or single-tone knitted sweater. All that's left is to decide whether your tipple is more Hendricks or Hepple.
Want something jazzy but don't know where to start with colours? See our guide to choosing colours that suit your complexion.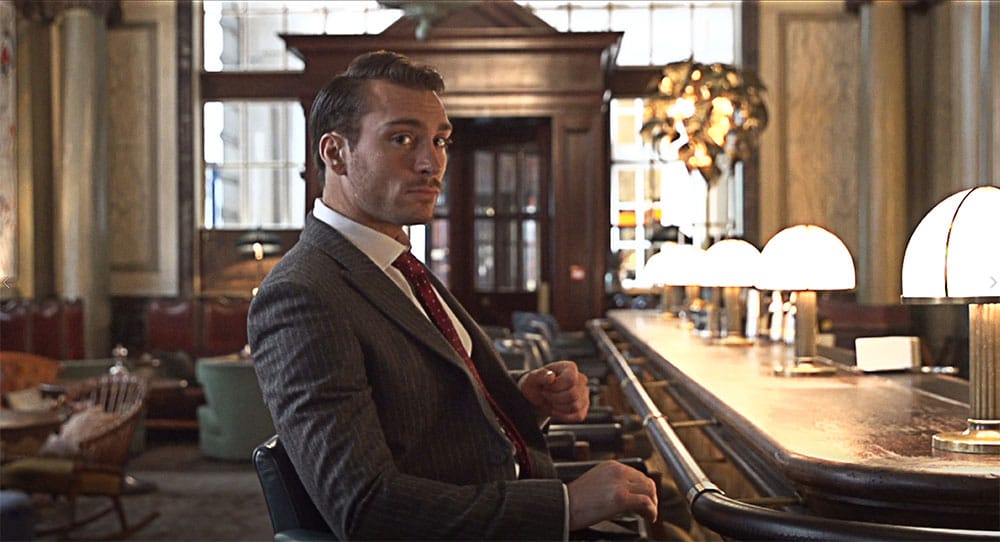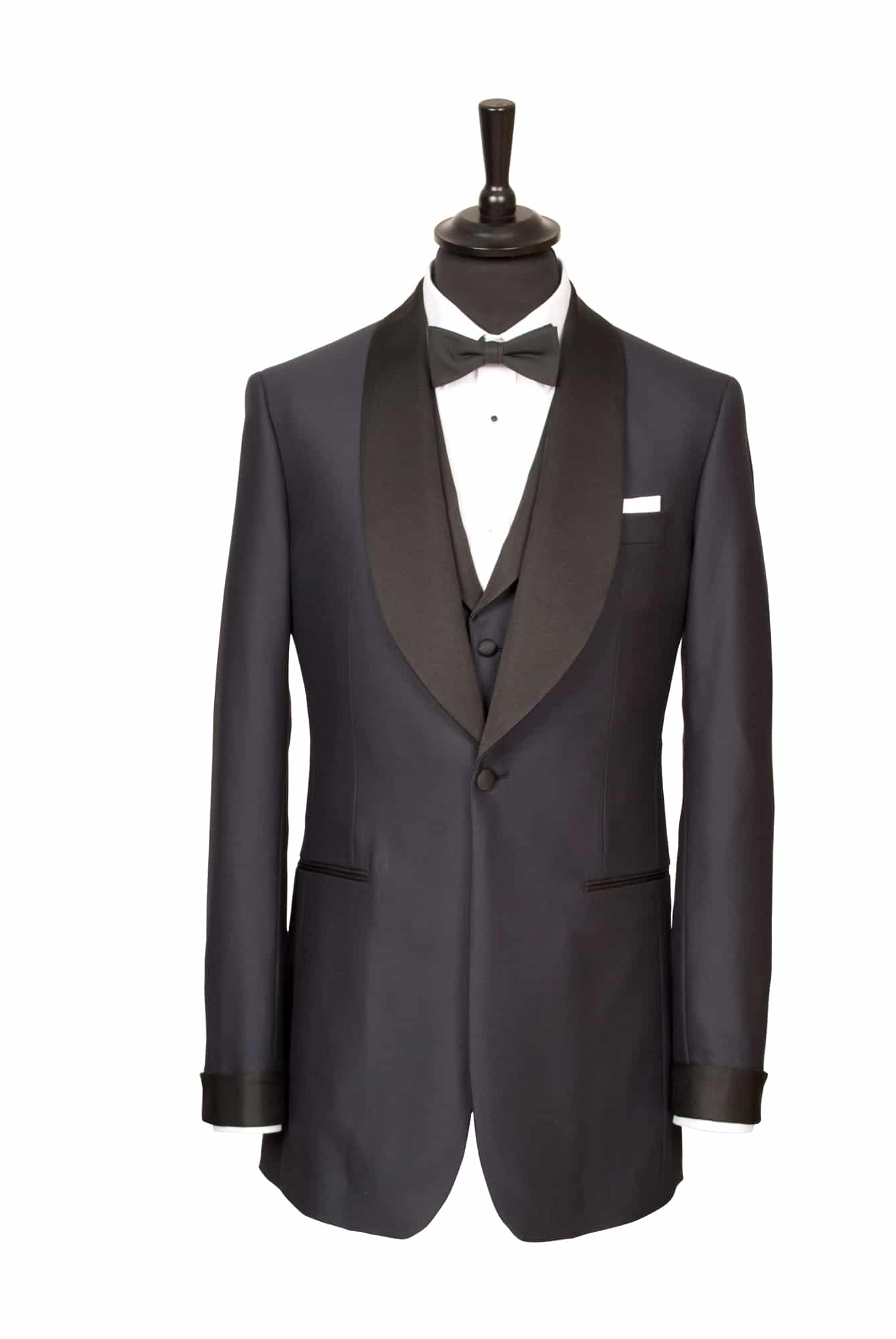 Grand Affairs
What's the occasion? A black-tie dinner at a museum or art gallery.
What to wear? It has to be a tux; this is a high-glamour affair after all and nothing says sophistication like a beautifully-cut dinner suit. Whether you go for the classic black with bow-tie or something more contemporary, keep the look clean. This is not the time for contrasting waistcoats and jazzy cravats. Think James Bond, so get the best you can afford – whoever saw 007 in an ill-fitting suit? And go bespoke for a sharp silhouette that is guaranteed to turn heads.
At King & Allen, our formal suits can be designed in a wide range of fabrics and styles, so you can still inject a flash of personality. Yes, you'll pay a premium, but this is a timeless suit that will serve you for years to come. And, it's not just for the boys ̶ the YSL 'Le Smoking' look remains a sexy alternative to the little black dress that's perfect for the festive party season. Pair with killer heels and the most impractical of handbags and you're good to go.
Tickled by a tux? View our range of formal, tailored dinner suits here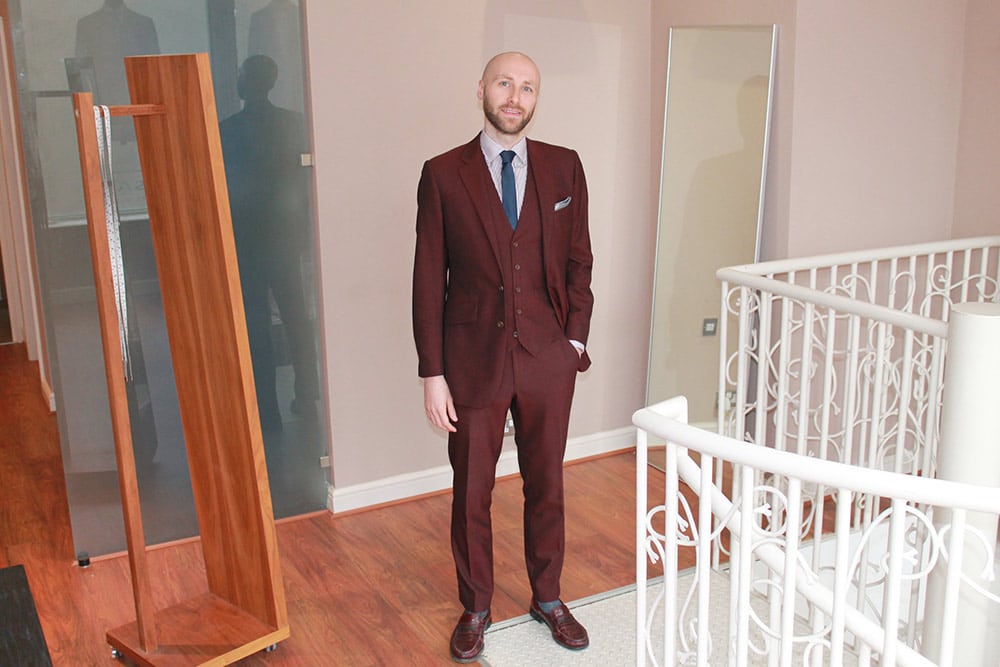 Vintage Vibe
What's the occasion? A murder mystery party or drinks in a jazz bar.
What to wear? It's time to get into character, so take your inspiration from the Twenties and Thirties and give your look some 'speakeasy' charm. If you really want to push the boat out this year, you could go for the full 1920s Peaky Blinder look, complete with club collar, flat cap, pocket watch and chain.
But if you're looking to jazz up your day suit, then a funky waistcoat (check out our bespoke selection) is a simple, but really effective, option. As well as adding a bit of colour and retro interest to your outfit, waistcoats are extremely flattering, and give a lovely streamlined effect. Whether you're going full-on vintage and creating a three-piece suit or simply smartening up a casual pair of jeans, keep the shirt crisp and plain. Too many contrasting patterns and you'll risk swapping dapper for overdone. Old-world style nailed, a Manhattan please, bar tender.
Looking for some Twenties inspiration? Learn how to dress like a Peaky Blinder here
Keeping it casual
What's the occasion? Christmas Eve drinks with friends at the pub.
What to wear? Smart-casual is the order of the day here. We're not talking back-end boozer, more trendy gastro-pub, and it is Christmas Eve after all, so some effort needs to be made. King & Allen regulars will know that our must-have item for this year's winter wardrobe is that timeless classic with a modern twist, the tweed jacket. Wear one here and it pretty much does all the work for you.
Whether you go for brown, green, grey or checked, a tweed jacket is both stylish and versatile. Pair it with chinos or a pair of well-fitting jeans and a simple sweater and you've taken casual up a notch for Christmas without looking overdressed for the venue. Choose a cloth with a subtle fleck in it and it will complement almost anything in your wardrobe. Mulled wine, anyone?
Taken by tweed? Read our tweed jacket style guide for inspiration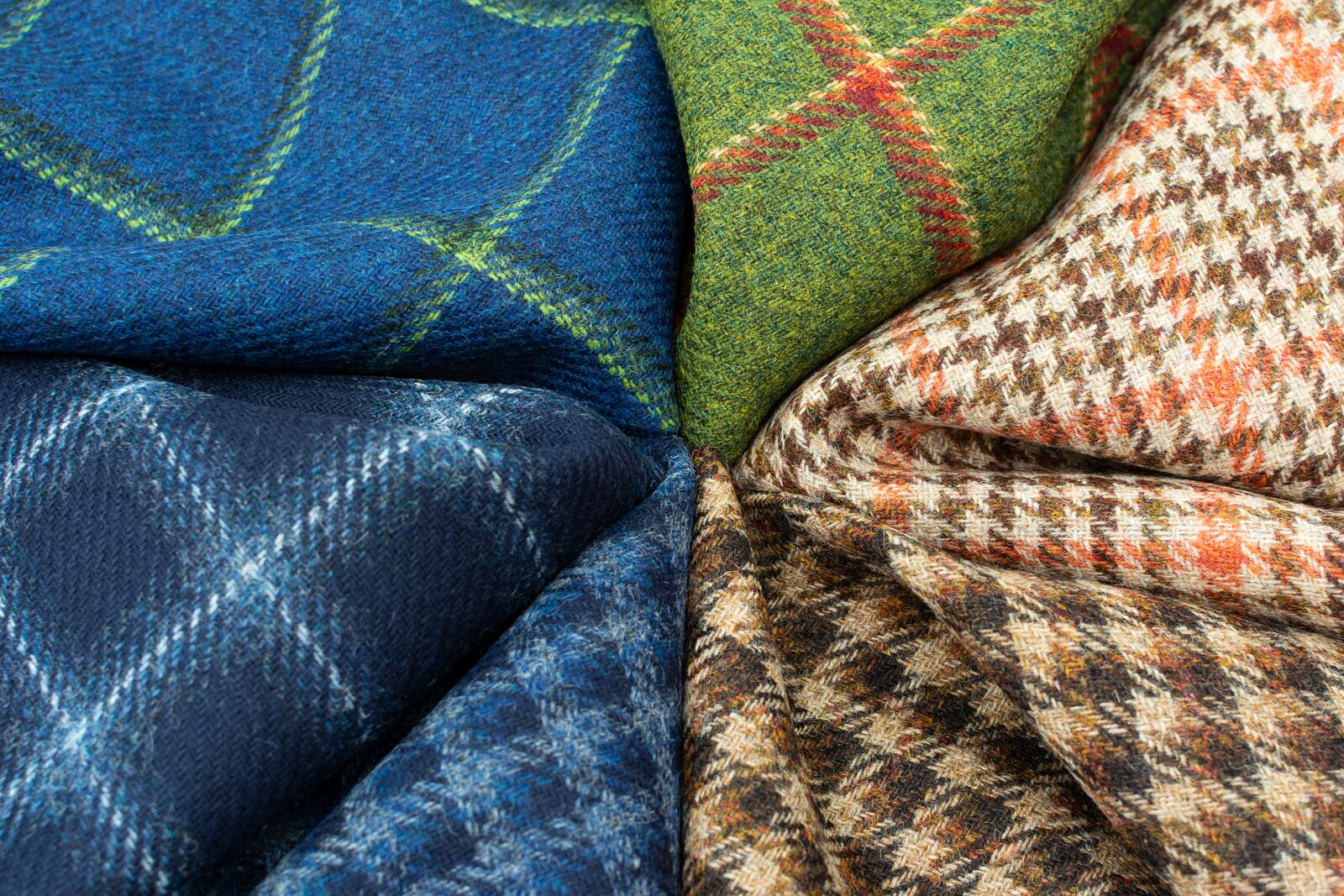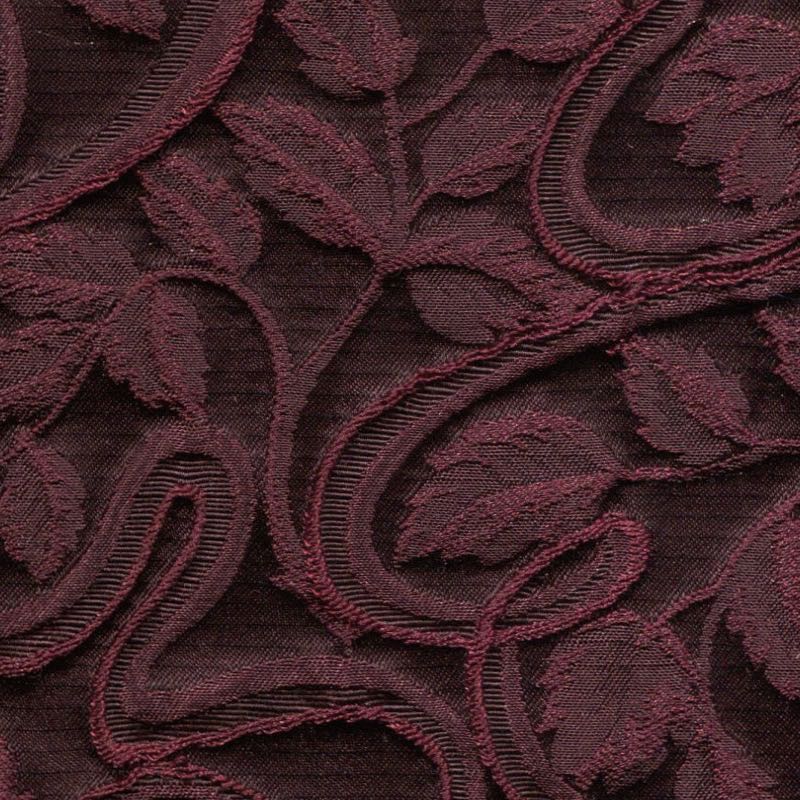 House party hosting
What's the occasion? New Year's Eve party at home
What to wear? This is your party and it's time to shine. While full-on formal might seem a bit out of place amongst the cosy furnishings and family photos, it is a special night and, as host, you'll want to stand out from your crowd. So, may we suggest going for something swanky and chic in a tone that suits the party season (think rich greens, warm reds and vibrant metallics).
Holland & Sherry's Masquerade collection of sensational textured fabrics comes up trumps again here. An evening jacket or tailored trousers in dark teal paisley or plum floral jacquard, cut to fit you perfectly, will have your guests praising more than just your classy choice of canapés. And, if you want that extra wow factor, why not opt for the full two-piece in silver textured circle velvet? Set the tone for the party in something that's fabulous and fun and it's guaranteed to be a night to remember.
Check out the Holland & Sherry Masquerade Collection here
So there you have it, our failsafe guide to stepping out in style this festive season. If you'd like to find out more about our bespoke services, from waistcoats to formal suits, please contact us for an appointment to discuss your requirements. Merry Christmas and a Happy New Year from us all at King & Allen.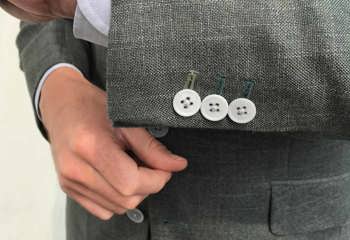 07 November 2019
November is World Vegan Month, when vegans around the world celebrate their lifestyle choice and champion others to do the same. And it seems more and more of us are making the switch. In 2018, there were 3.5 million registered vegans in the UK, up from around 540,00 in 2016, according to a study by The Vegan Society, which just happens to be celebrating its 75th birthday in 2019.
Style Tips & Advice
Celebrity Style
28 October 2019
When it comes to style superstars, there is none more seminal, more chameleon-like and more innovative than David Bowie. As you may remember, we included the iconic star's ever-evolving look in our recent blog post on the suits that rocked. That's why we were over the moon when Professor of Film and Cultural Studies, Dr Will Brooker, approached us to make a copy of Bowie's legendary mustard-yellow suit.
Celebrity Style
King & Allen News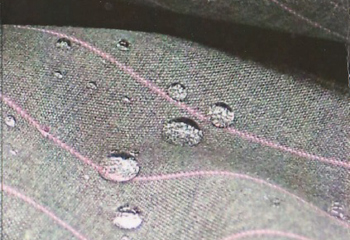 27 October 2019
Creating the perfect suit starts with a high-quality fabric. That's why we work closely with renowned  luxury cloth merchant, Holland & Sherry, to make sure we have the world's best possible cloths available for our clients. While we place great value on traditional methods – for example some of Holland & Sherry's pattern weaving hasn't changed in 200 years – we also believe in keeping one eye firmly on the very latest bespoke tailoring technologies.
Style History
King & Allen News