How a Bespoke Suit Can Make You Look Slimmer
There's something about the start of a New Year that gets everyone thinking about weight loss. "New year, new you" and so on.
Whilst striving for a healthy body is admirable, there is something to be said about learning to appreciate how you look, whether or not you are the weight that you'd like to be.
Many people put off spending time and money on their clothing, because they don't think it will be worth it until they lose weight. We completely disagree with this sentiment. You don't have to wait until you are at your target weight to look great in your clothes. In fact, you don't have to lose weight at all!
So, whether you want to look slim whilst you're on your "weightloss journey" or you simply want to look like you've lost a few pounds without spending all your time in the gym, here are some simple tips that will make you look slimmer in your suit.
Lose "Weight" by Dressing Better: The Guidelines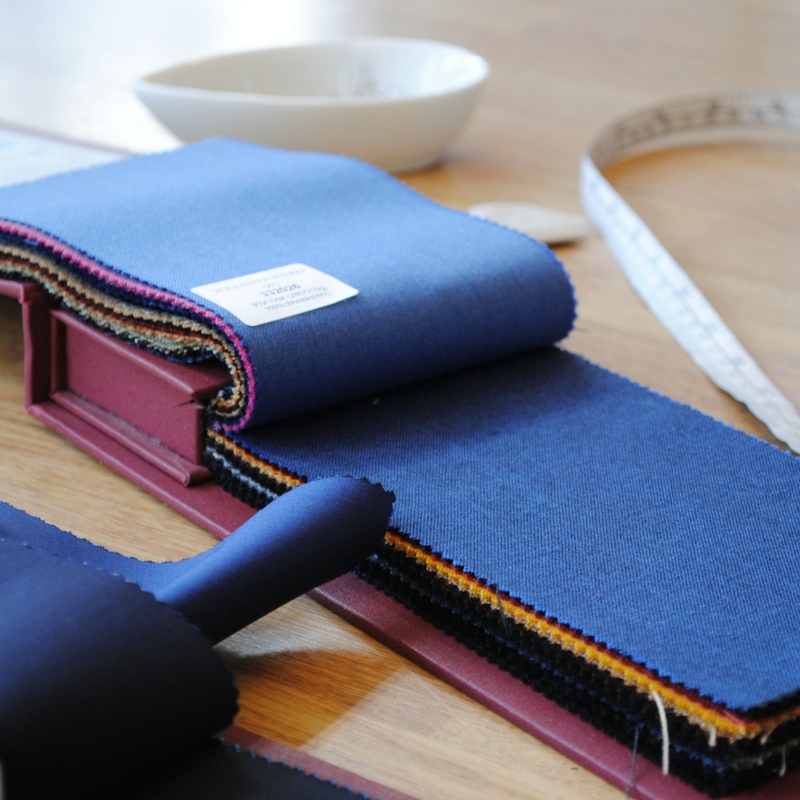 Cloth
When choosing a cloth for your bespoke suit, we recommend that you opt for a simple cloth that is not too busy. Anything too loud will only exaggerate your body shape. Bold checks are not recommended.
If you do want to wear a pattern, wear a pinstripe or a herringbone. Both will elongate your silhouette, making you look more streamlined.
Choose a mid to lightweight cloth. Anything too heavy will only add bulk to your frame.
Colour
It's true what they say about wearing black: dark colours really do make you look slimmer. But you don't have to stick to black: navy and charcoal are both dark colours that will flatter a larger body. Wear accents of burgundy and forest green to finish off the look.
Avoid creating too much contrast between your jacket, trousers and waistcoat. Whilst wearing suits as separates is very popular at the moment, a stark change in colour between a jacket and trousers will only make you look shorter and wider. Stick to wearing similar colours to take attention away from your waistline and make you look a little taller.
Fit
Repeat after us: "baggy clothes do not make me look slimmer." When you're self-conscious about your size, it's tempting to cover up with loose clothing. The truth is that this will make you look larger than you actually are.
A too-tight jacket, bursting at the buttons, is equally unflattering.
When you go bespoke, you will find the perfect balance of fit. A classic, bespoke suit should be fitted, not tight, and will follow the natural contours of your body, skimming over the areas you don't want to draw attention to. This creates a more flattering silhouette that suits anyone, no matter what your size.
Style
The style of your suit is mainly down to personal preference, however, there are a few things to keep in mind. A three-piece suit can be very slimming because the waistcoat gives you the illusion of having a smaller waist.
A two-piece suit is not of the question though. As long as you follow our guidelines, below, you will end up with a very flattering suit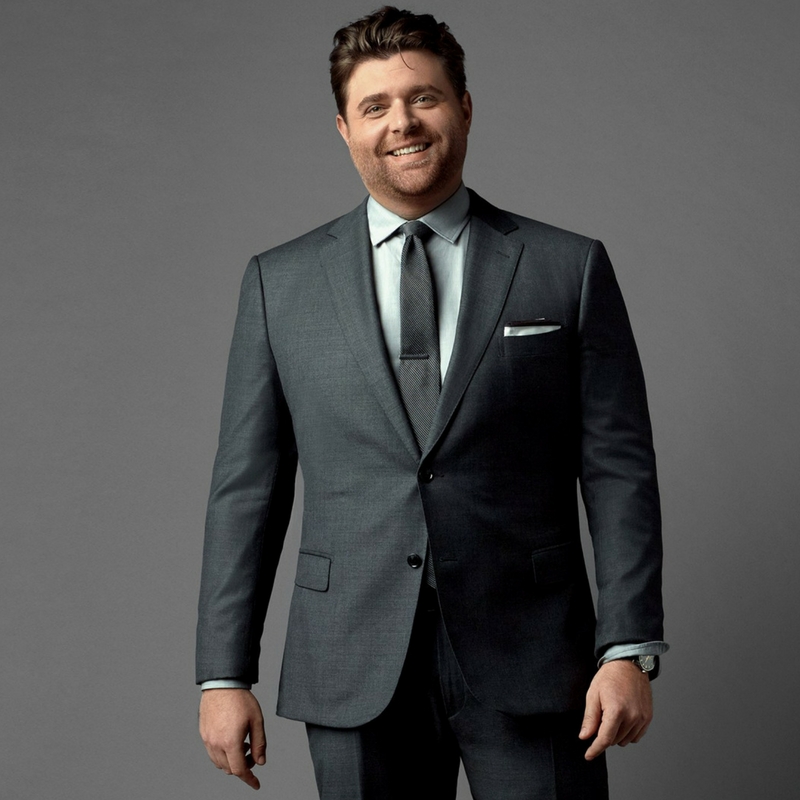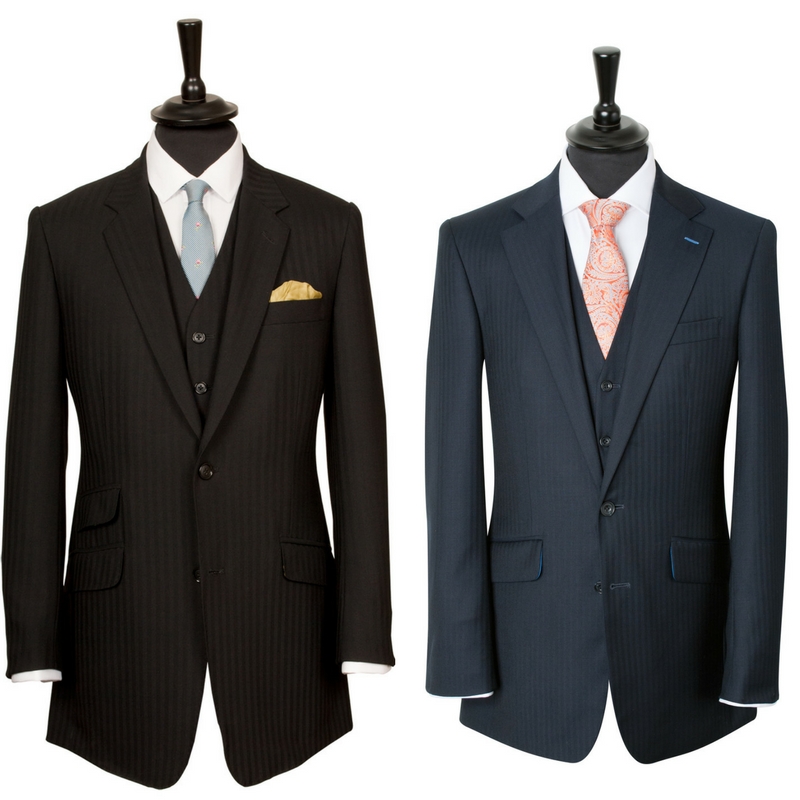 Jacket
If you love how you look in a double-breasted jacket, by all means, go for it, however, if your goal is to look slimmer, wear a one or two buttoned ,single-breasted jacket instead.
This style of jacket fastens lower on your torso, drawing attention away from your midsection. It should fasten at the narrowest part of your waist to make you look slimmer.
Trousers
Whilst many recommend pleats to people with big thighs, we tend to suggest a flat-fronted trouser instead. Pleats can look great if you wear your trousers high on your waist with braces. However, most people wear their trousers lower than that, making the pleats splay open.
Flat fronted trousers, worn on your natural waist, will always look flattering. Go for a fitted cut – not slim or baggy – that has room in the thighs to sit down comfortably with a gentle taper down the leg.
We don't suggest that you wear a belt since they can draw attention to your waistline, however, if you must wear your belt in a colour that will blend in with your trousers.
Bonus Tip
Whilst we're on the topic of looking slimmer, please stop over stuffing your pockets. Bulky wallets or mobile phones carried in your trousers' front pockets or your jacket's hip pockets will draw attention to your stomach, making you look bigger than you are.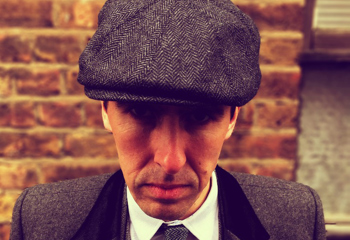 19 August 2019
The Peaky Blinders return to our screens on the 25th August 2019, guaranteeing two things: a whole lot of drama and a whole heap of sartorial style. But while each Peaky Blinder has their own individual suit style, they all share a love of one particular statement piece – the flat cap.
Style Tips & Advice
Celebrity Style
Style History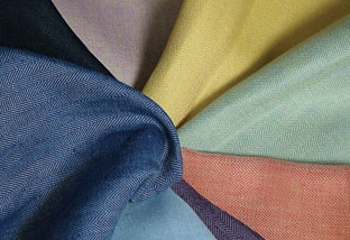 30 July 2019
You've heard all the advice about what to wear during a heatwave - linen suits, floaty cotton dresses, flip flops and sunhats so large they eclipse the sun...
Style Tips & Advice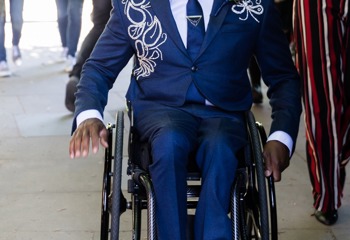 30 July 2019
No one throws a wedding like a celebrity; after all, they've got the means to really put on a show, not to mention access to all the best stylists and party planners. So, if you're tying the knot any time soon and are looking for that stand-out wedding outfit, why not take inspiration from some of the A-list?
Celebrity Style