Four Alterations That Can Transform Your Old Suit
One question we often get asked is:
Can we do alterations on suits that weren't made by King & Allen?
The answer: yes!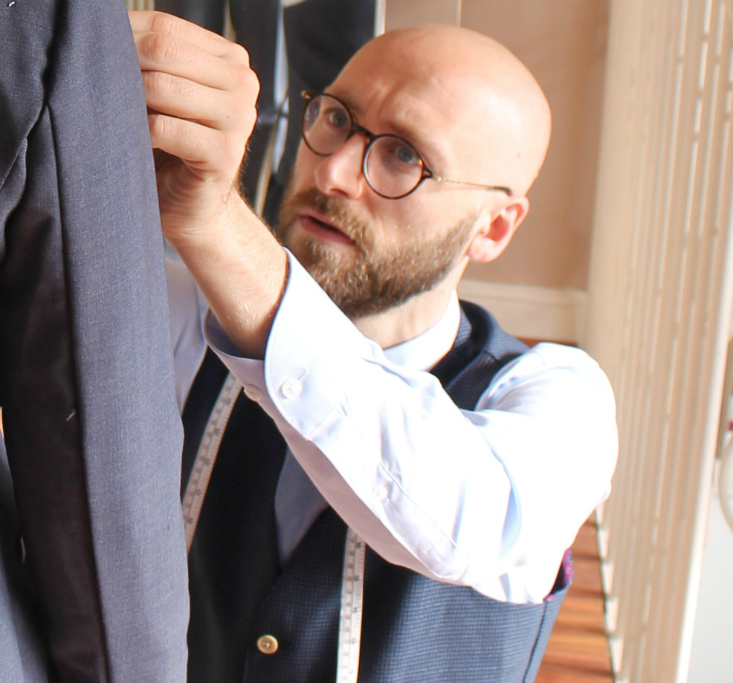 Shorten Sleeves
Nothing can ruin the lines of a really good suit more than sleeves that are the wrong length. Luckily, we can Take a look at this video, for more guidance on what the ideal length is. The jacket sleeve should sit at the break in your wrist, showing about 1cm of shirt cuff, when your hands are down by your sides. This gives the effect of framing and perfectly-balancing the suit.
Our highly-skilled team of in-house tailors can perform these alterations. We can either shorten from the cuff and move the buttons along or, if the buttonholes are working, we can shorten from the shoulders, so that the buttons can remain where they are.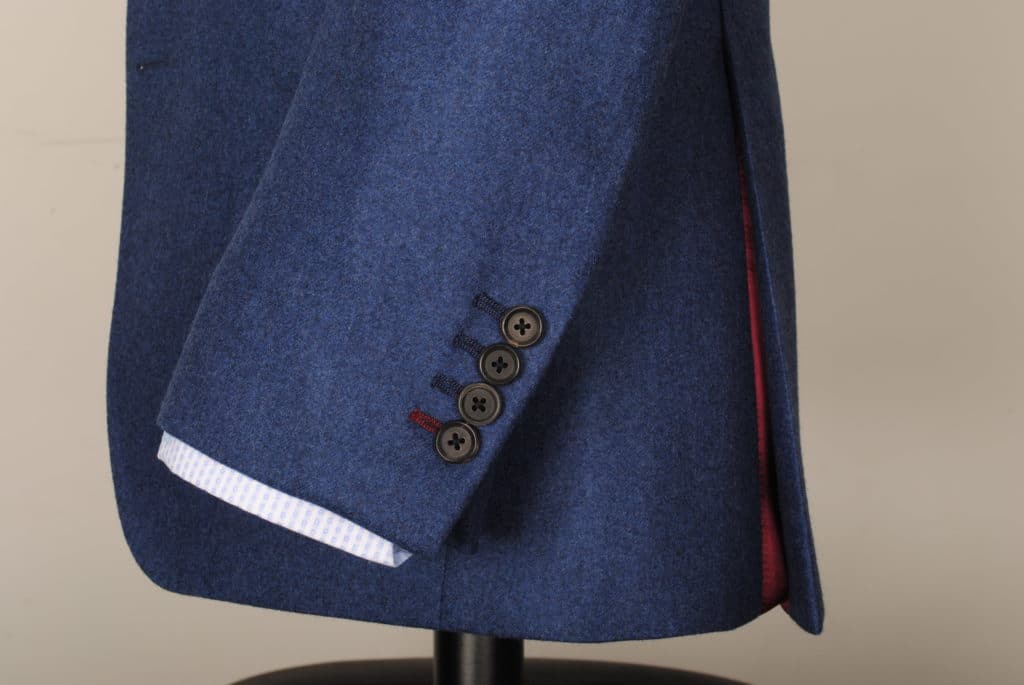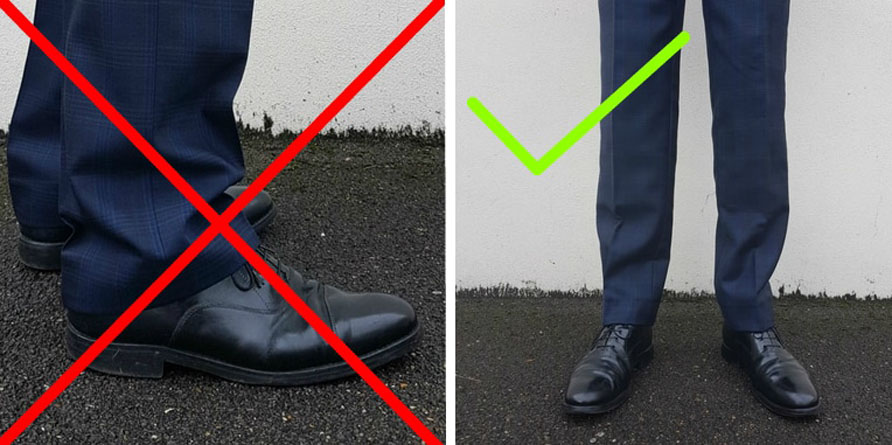 Shorten Legs
When we talk about the length of trousers, you may hear the term 'break.' The break refers to the fold in the cloth as the trouser hits the top of your shoe. Ideally, we like to see just one break, with the trousers hitting the top of your shoe heel at the back and covering the tongue at the front.
People have a variety of preferences when it comes to the length of their trousers, with some preferring to have no break at all, so that the hem sits above the shoe. Whatever your sartorial inclination, we can offer you advice on what would suit you best.
Taper Legs
Styles change and so do our tastes. You may have a pair of classically-wide trousers languishing in the back of your wardrobe, because they are looking a bit dated. One way to modernise your wide-fit trousers is to have them tapered into a narrower, more modern silhouette. Tapering often involves shortening as well, as the trousers will sit slightly higher.
We'll be able to advise on the right amount of tapering, so that the trousers don't end up looking too tight or modish.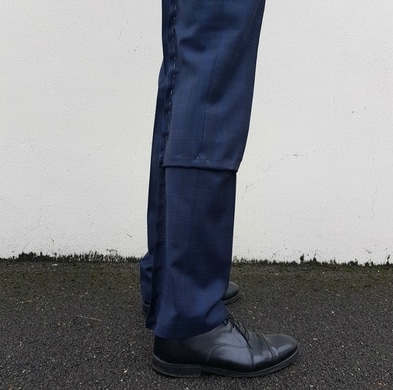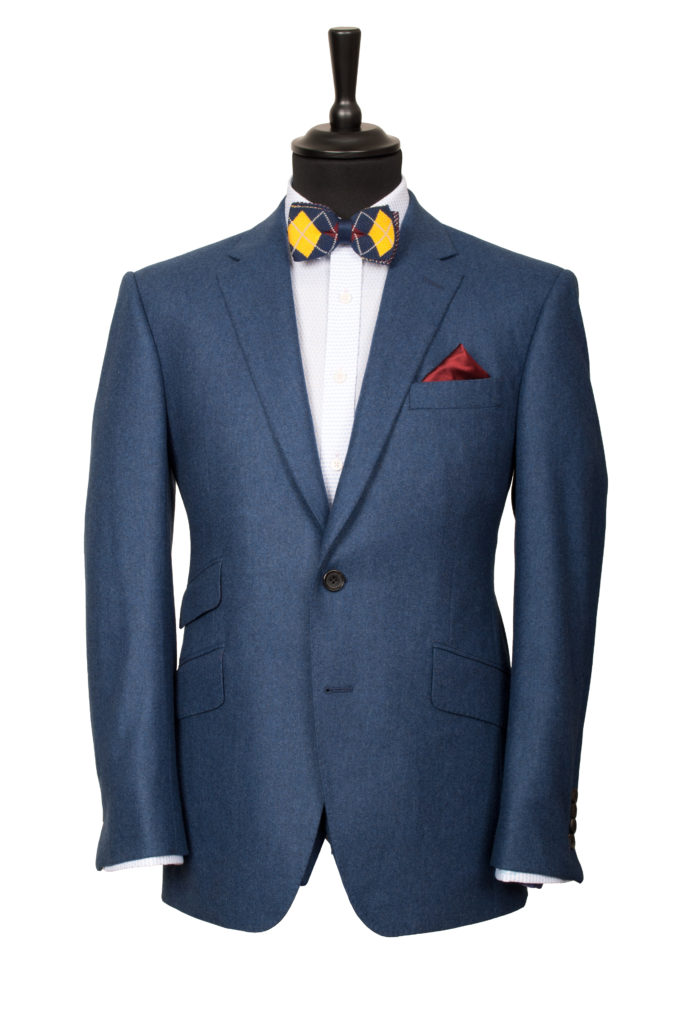 Waist Suppression
Don't worry, this isn't a form of medieval torture! Many off-the-peg suits can be quite formless in shape. To get a more individualised look, we can suppress the waist of your jacket.
This involves creating more of a 'v' shape, so that the jacket cinches in slightly at the waist, instead of hanging formlessly from your shoulders! Our tailors can advise you on where to make the alterations and how much would need to be taken in. Remember, we want the jacket to be form-fitting, not breathtakingly tight!
Do you have an old suit in your wardrobe that you never wear?
We alter any suit, whether you bought it from us or not. Book an appointment with one of our expert tailoring consultants who will advise you on the best way to update your suit.
You will be amazed by how a few simple alterations will update your old suits!
26 May 2020
Following the announcement by the Prime Minister on the 25th May, we will be reopening our Surbiton, Liverpool Street and Wilmslow stores on the 16th June.
King & Allen News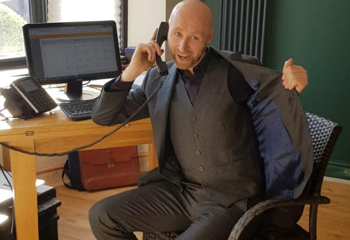 15 May 2020
We've put  together a brief guide and some resources for what to do once you've decided on a new date for your big day.
Style Tips & Advice
Weddings
14 May 2020
While we look forward to re-opening and helping you all find your fit for your special day, we also thought it might bring a smile to our follower's faces to see how some people have kept their lockdown weddings and celebrations going.
Style Tips & Advice
Weddings