Five Ways To Re-wear Your Wedding Suit
Investing in a bespoke suit for your wedding is just one of the many amazing decisions you get to make in the run-up to your big day. But when it's all over, don't just leave your suit to gather dust at the back of the cupboard.
With a bit of thought and planning, you can create a bespoke suit that becomes a long-term asset, seeing you well beyond the vows, toasts and first dance. After all, a great suit is a great suit, whatever the occasion.
So, to get you thinking, here are five occasions in which adapting your wedding suit makes perfect sense.
1. The office networking event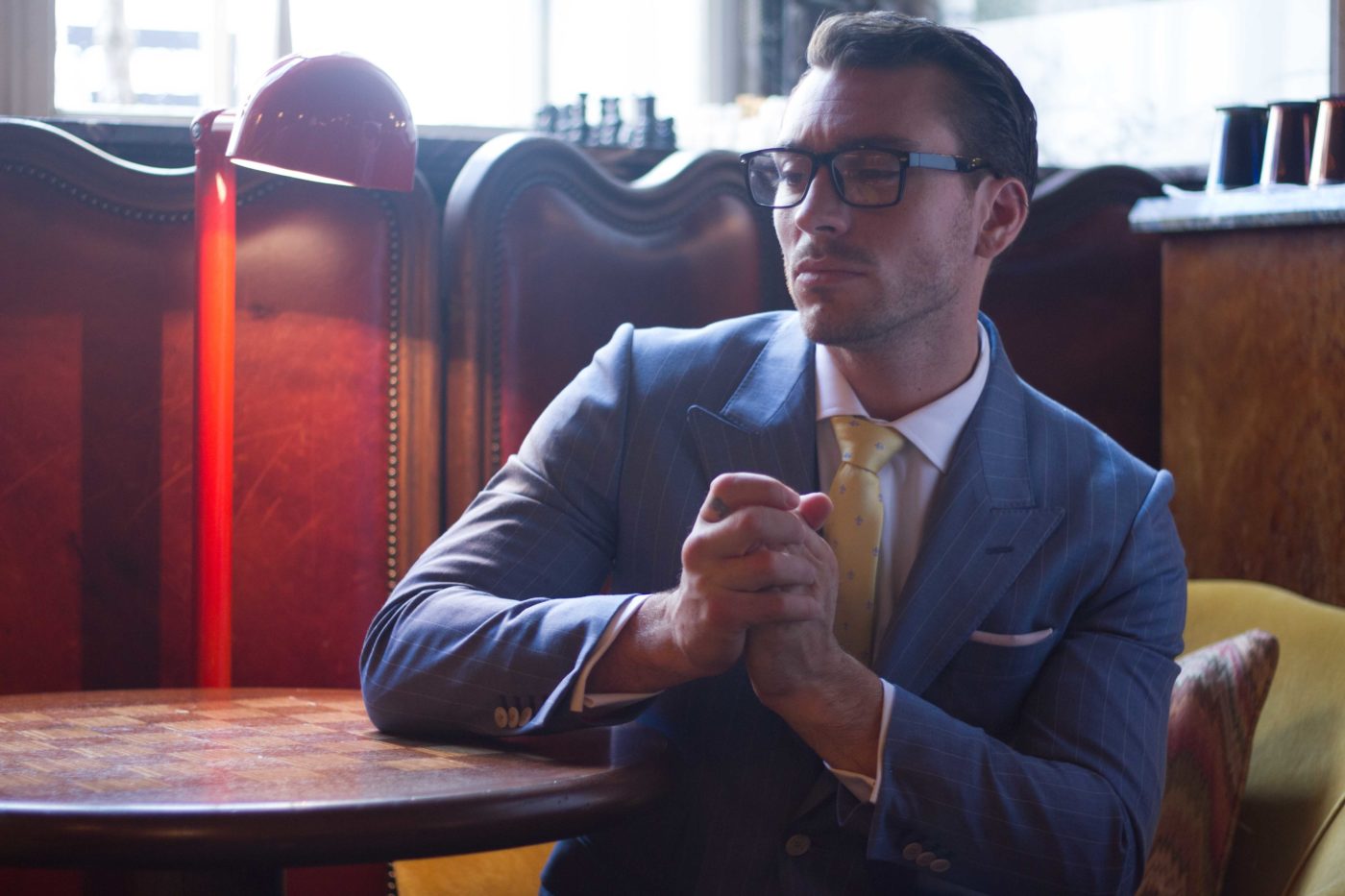 It might seem strange at first to suggest wearing your wedding suit for work, but if you've got clients to meet or a new boss to impress, it's worth ditching the standard issue chinos and shirt and making a bit of an entrance.
One of the things that makes a wedding suit so versatile is that they typically come in traditional colours, such as grey, navy, or sometimes black, all of which are great work options.
You don't want to go overboard though – there's a fine line between looking sharp and looking like you're trying too hard. That contrast waistcoat will look awesome at the wedding but might be a bit much for a formal work do.
We suggest losing the waistcoat this time round to create a pared back two-piece suit. Then we'd recommend a conservative colour for your shirt and tie. If you've got a navy suit, try a white or light pink. If it's a grey suit, go for white or light blue.
Finally, finish off your look with some sharp brown leather shoes and you're all set to mingle.
2. Rooftop drinks with friends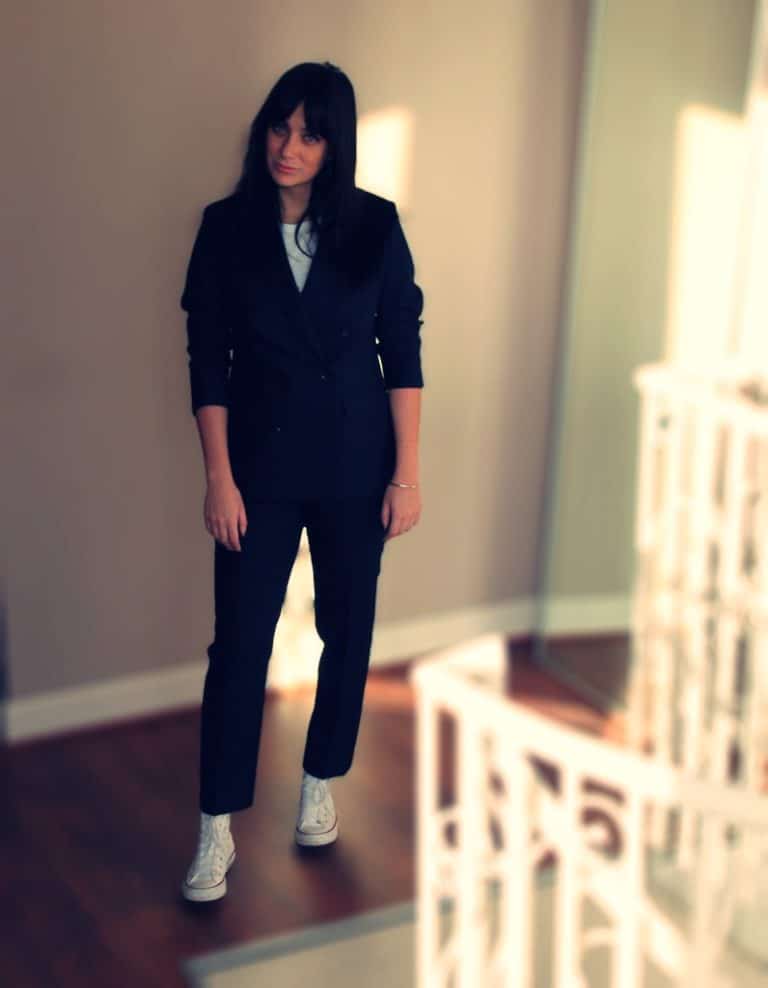 There's nothing quite like getting a group of friends together for a few drinks, and when the summer is as good as the one we've just had a rooftop bar is the place to hang out. But as the evenings draw in, temperatures start to fall a little faster.
Repurposing your wedding suit is a great option here since your jacket will provide that extra bit of warmth as the sun goes down. We suggest losing the waistcoat, shirt and tie, though, to strike the perfect smart-casual balance. Instead, match the suit with a plain crew neck t-shirt – perhaps in white or navy – and swap your smart shoes for a pair of sleek white trainers. You'll be turning heads all evening.
3. A night at the theatre
Dressing for the theatre used to be the done thing, although fewer people seem to bother these days. We say buck the trend and make sure it's not just the stage that the audience is looking at.
This is another occasion where a two-piece suit will look best, but why not choose a really bold shirt – either a solid block of colour or a showstopping pattern, such as floral, or check? Finish the look off some stylish loafers for a laid back, cool edge.
Theatre folk are an expressive bunch, so this is a great opportunity to really add some personality to your look.
4. Another wedding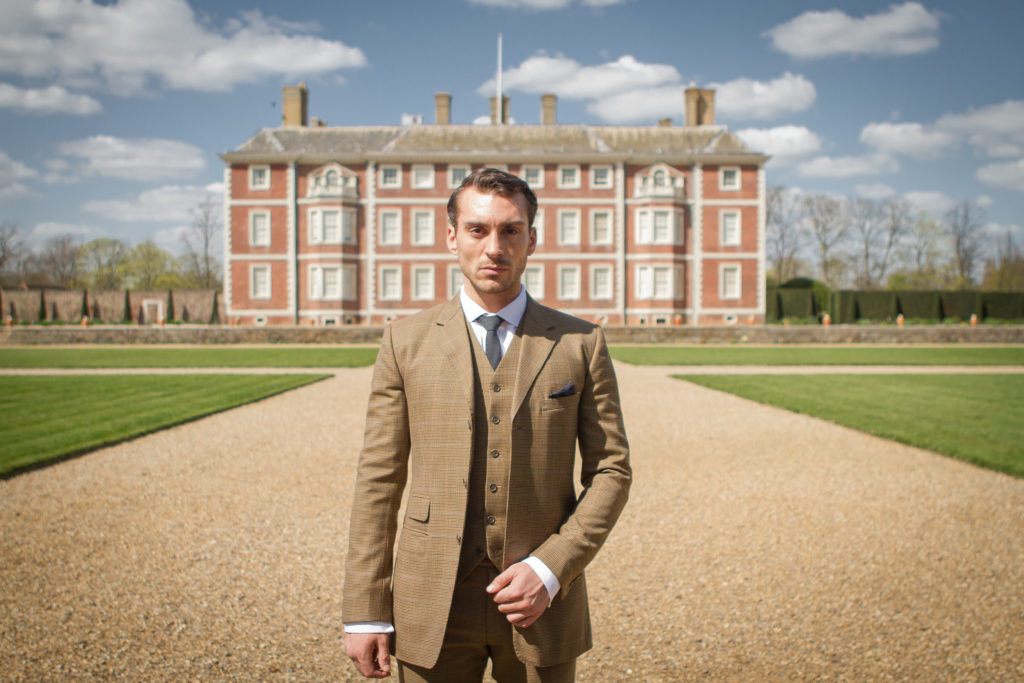 Other people's weddings are a great excuse to put on your finest threads.
We'd always recommend going for the full three-piece experience at any wedding, but you'll want to bear a few things in mind – for example the colour scheme. You can always hide a jazzy lining, but if you're not part of the main bridal party then there's nothing worse than showing up in a waistcoat or shirt that's the exact same shade of teal as the bridesmaids' dresses. So, it's worth checking with the happy couple.
Similarly, if you're worried about stealing the limelight with the full three-piece look, lose the waistcoat and keep your shirt and tie colour choices low key.
5. Anniversary date night with your partner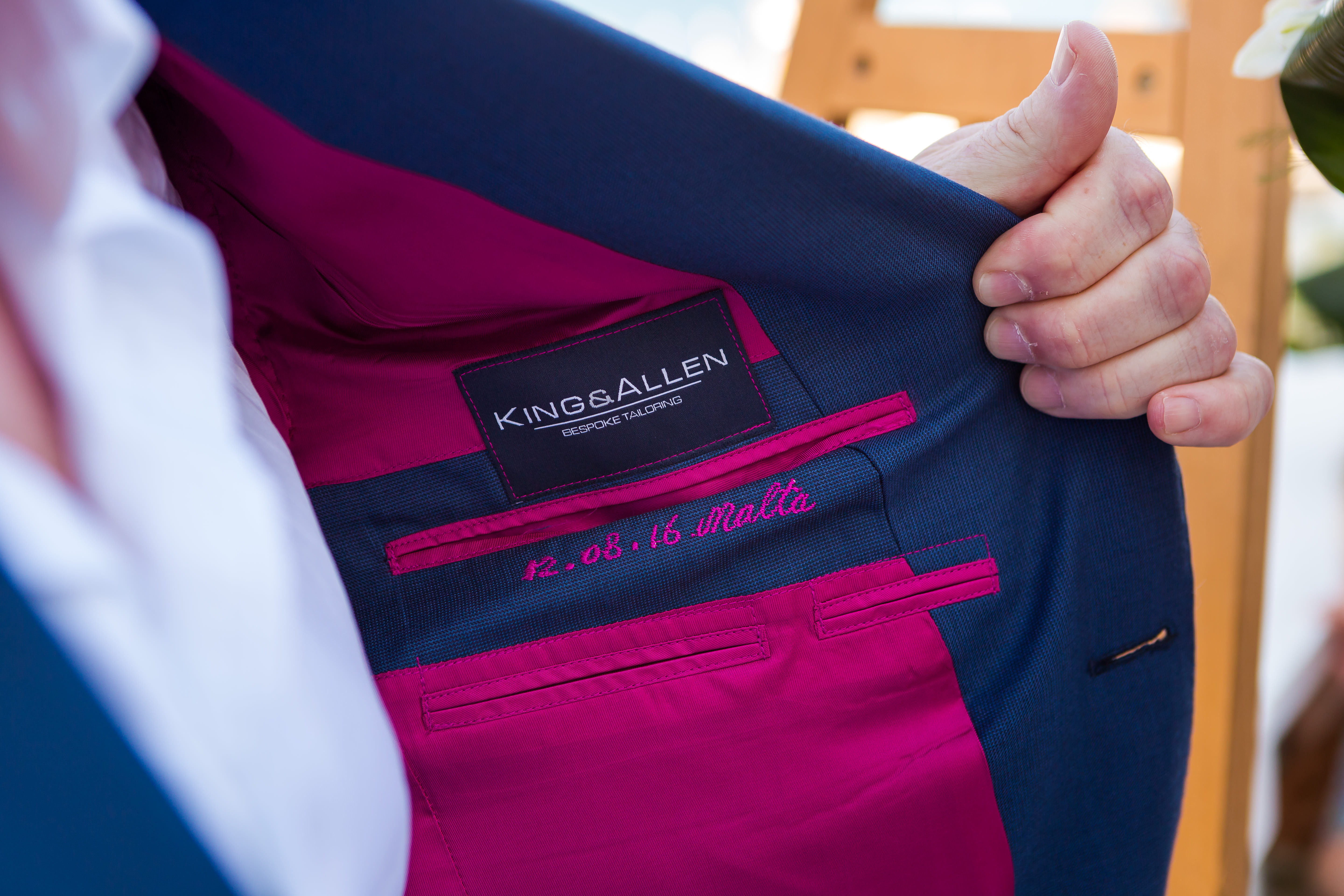 The wedding day might be over, but that doesn't mean the romance is. Why not make your first, or even 10th, anniversary one to remember by making reservations at that restaurant you've wanted to go to for ages? It's the perfect opportunity to remind your partner just how sharp you look.
We'd recommend going for the full works on this one, complete with original colour scheme – those happy memories will flood back in no time. If you like to mix things up, though, you could always splash out on a new tie in your original colour theme or consider adding a pocket square in the same colour, if you didn't have one made first time round.
22 October 2020
At King & Allen, we are always looking for new ways to break new ground, grow and bring the best possible service to our clients. A big part of that is making sure that we keep up-to-date on the very latest styles, trends and fabrics, as well as innovating ways to improve our service and our standards. That's why we're so excited to announce our new fabric range, made from recycled bottles!
Style Tips & Advice
King & Allen News
Vegan
22 October 2020
As you may know, King & Allen are strongly committed to innovation and producing suits that are not only beautifully-crafted but that also reflect our clients and their needs in a diverse, ever-changing world. We take our corporate social responsibility seriously and we are always looking for ways to contribute to a better, more sustainable world.
King & Allen News
Vegan
01 October 2020
As you may know, King & Allen have been making suits for singer-songwriter Lucy Spraggan for a few years now and we just love her sartorial flair! When she recently lost weight, her suits needed an update and she brought them along to Karl at our Wilmslow branch for some alterations.
Style Tips & Advice
Celebrity Style