Breaking Down The Price Of Bespoke. What Should I Spend On My Wedding Suit?
Wedding planning season is always an exciting and busy time at King & Allen, with lots of clients coming to see us for help creating that special bespoke suit. For many, this will be the first time they've ever considered going bespoke and we believe that the experience of having your wedding suit made should be as much of an occasion as a bride choosing her dress.
Unsurprisingly, though, price is often a key consideration for couples and we wanted to help answer the question 'how much should I spend on my bespoke wedding suit?' So, we asked Karl, one of our most experienced tailors, to walk you through three price brackets, to give you an idea of what to expect for your money.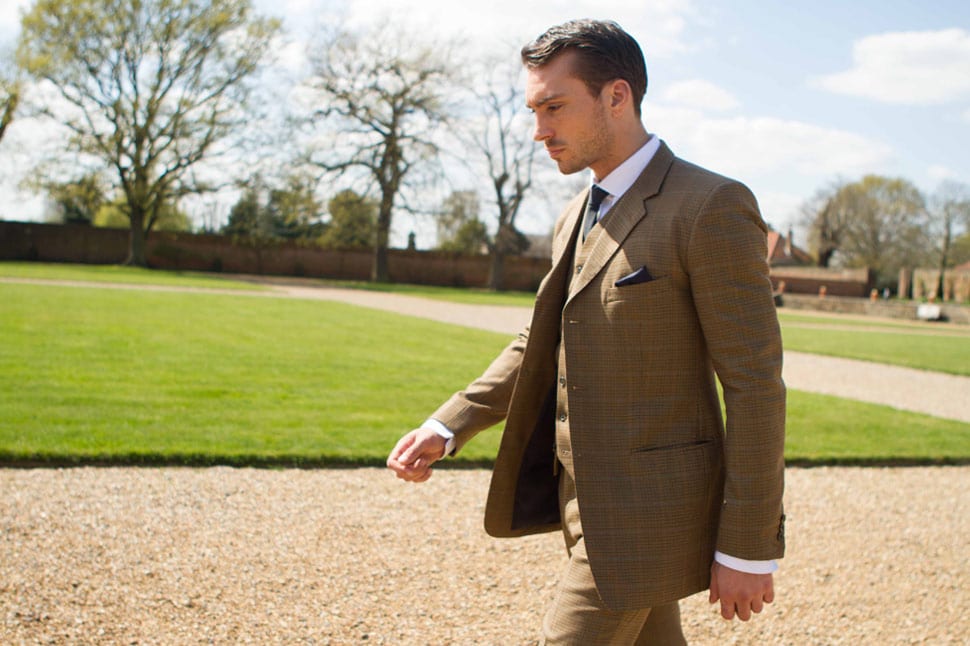 £499-£699 – a classic choice for anyone on a specific budget
Our entry level suits are all made in our modern bespoke style. This is the most cost-effective way to create a suit and still fits better than anything you buy off the peg. We start by helping a client choose their cloth, lining and style and then measure them. Once chosen, our tailors use computer design technology and laser cutting to create your personal pattern based on your measurements. By embracing technology in this way we are able to reduce both cost and the time it takes to make the suit. As well as the great price, it's an incredibly handy option for anyone on a tight schedule.
A suit in this price bracket will be made from one of our extensive range of 100% wool house cloths and we don't charge extra for style options. What that means is that you can choose how many buttons you'd like on your jacket and sleeve, the type of lapel you want and whether you want straight or slanted pockets. There are a range of choices that you can make on your trousers as well, for example you might want side adjusters instead of belt loops, or you might like a pleat.
£899-£1199 – luxury, but on a budget
This is a typical King & Allen midway price for a wedding suit and you can choose between modern or traditional bespoke tailoring (more on this in a moment). I would recommend still going for the modern bespoke tailoring, so that you can spend your budget on a more luxurious cloth. For example, you could opt for a classic Savile Row cloth merchant, such as Holland & Sherry, who has supplied beautiful fabrics to the tailoring industry since 1836. Or, you could choose something like a cashmere blend, or an Australian merino wool. The Australian climate tends to be a lot steadier than ours which makes for a higher quality yarn. Another good option is the Cape Horn Super 100s with cashmere. This versatile cloth is also woven from fine merino but this time from Patagonia, in Argentina. It's a really strong cloth that drapes beautifully. This is ideal if you're looking for a wedding suit that you'd like to wear again and again.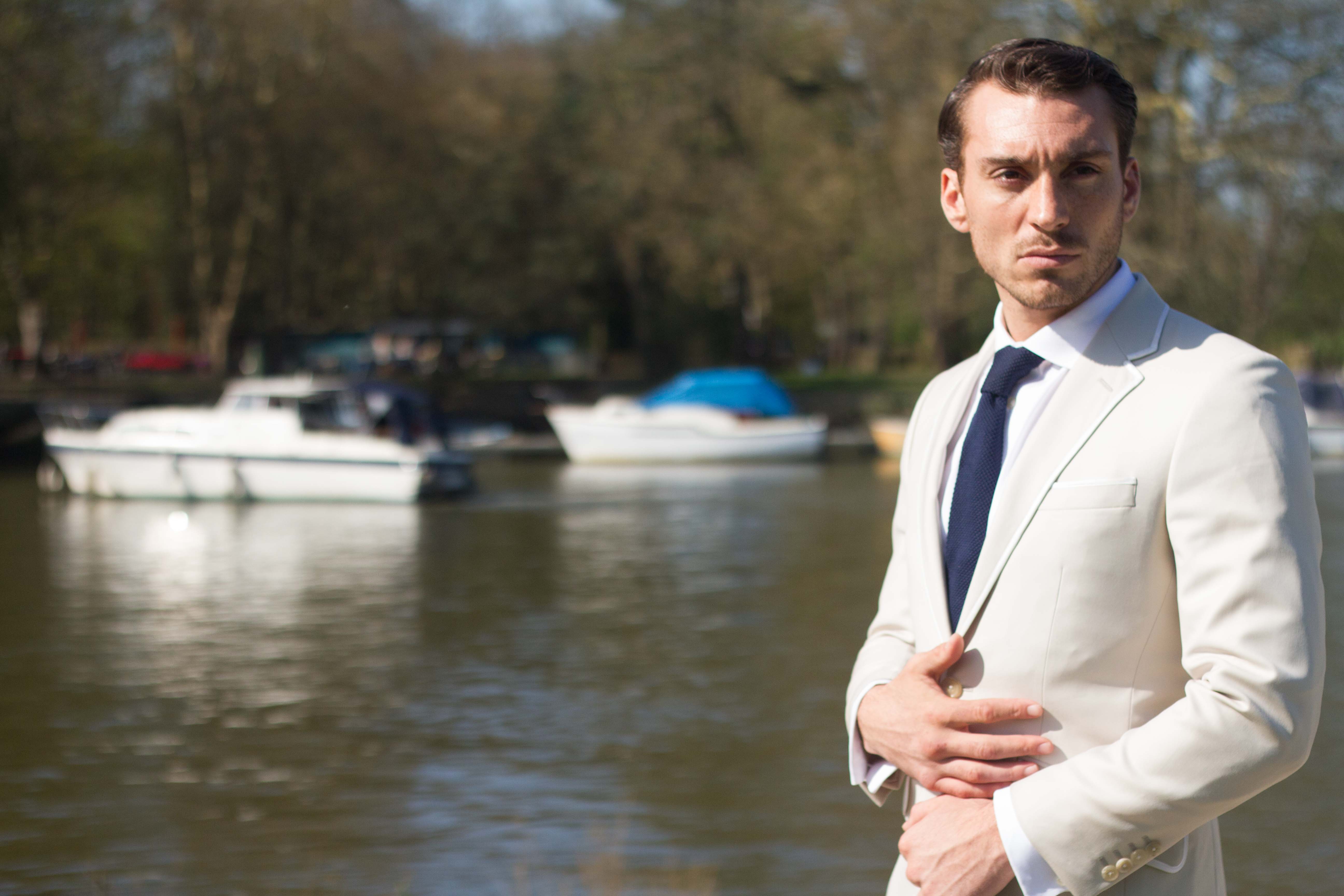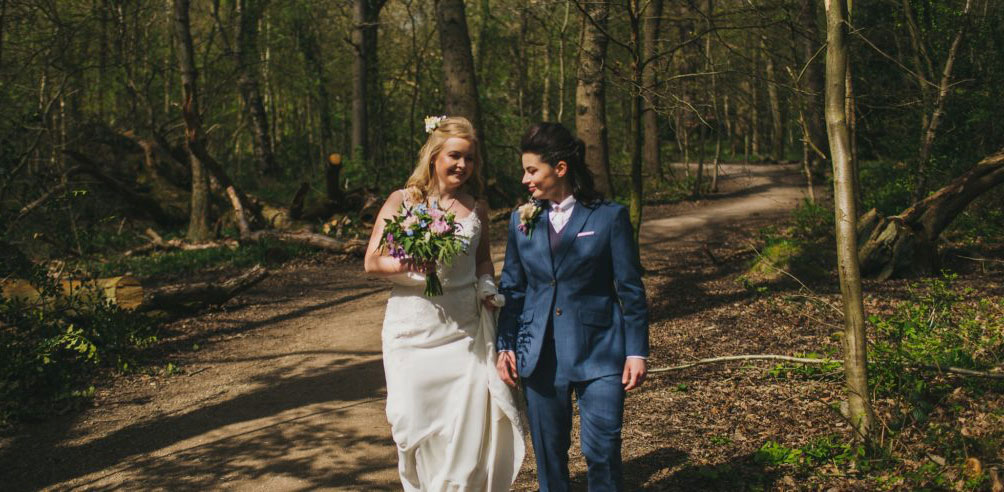 £1299-£1599 – the full bespoke experience
With a budget like this, your choices really open up. First of all, we're now firmly into traditional bespoke tailoring. This means an individual pattern is chalked out onto your chosen cloth and then hand cut by our head cutter. From there, your suit is handmade by our team of master craftsmen and women. It is also hand stitched to ensure that the 'give' in the stitches will adjust to your body shape over time, actually improving the fit. It takes more than 50 hours to complete a traditional bespoke suit and it requires a 'baste' fitting to allow us to sculpt the suit to your body shape before your suit is completed. The traditional bespoke route is totally different to any other suit-buying experience and we love it when clients choose this option. It all adds to the memories that you make around your wedding day.
Tailoring aside, this price bracket comes with infinite style options and a choice of more than 3,000 luxurious fabrics. Every cloth has what's called an 's number' – which represents the diameter of the thread. In our business, the higher the s number, the finer the cloth and the more beautifully it drapes over the body. Typically in this price range we would be looking at cloths with s numbers between Super 140 and Super 160 – some of the finest on the market. If you really want to push the boat out, you might go for something like cashmere mink, silk cashmere, or a very fine quality wool.
Bear in mind, though, that luxury doesn't necessarily equal durability. Often clients come in and say 'show me your best fabric', but we would always recommend a different starting point and ask 'what are you going to wear it for?' If you're looking for a suit that you can wear quite regularly, after the big day is over, we can help you get that balance right.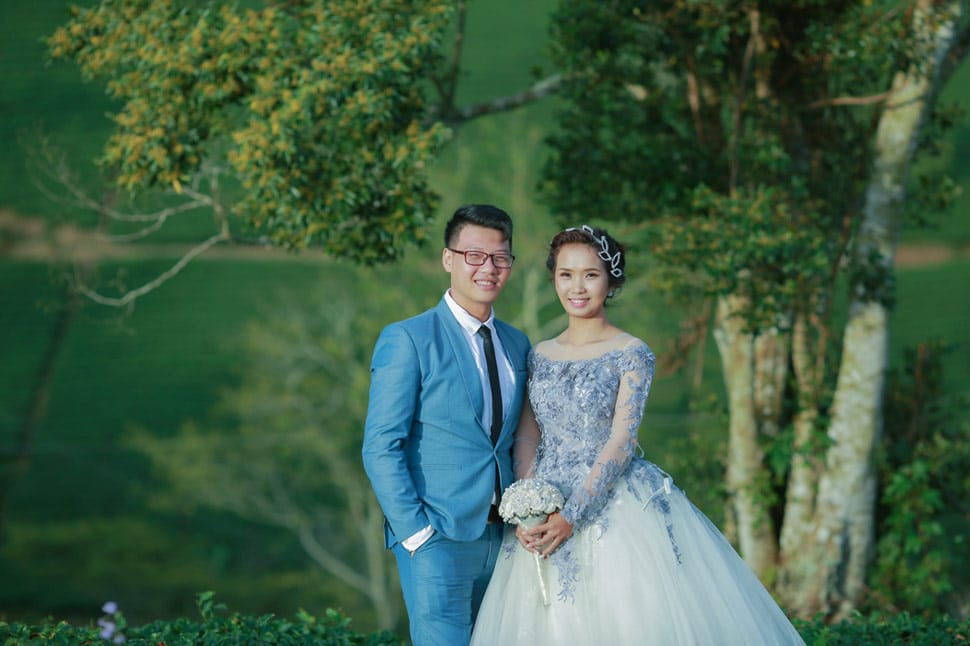 Bespoke tailoring is, by its nature, unique to the individual and there are very few set rules. We always start by listening to what our clients want. When you come to meet us we'll go through a short questionnaire and even ask about things like bridesmaids outfits and the wedding venue. It may not seem obvious at first, but we often work small, intricate details into a design based on the responses we get.
King & Allen or Savile Row
Since the question we wanted to help you answer was 'how much should I spend on my bespoke wedding suit?' no guide would be complete without a mention of London's Savile Row – the historical home of British tailoring. You can visit a Savile Row tailor and have a suit made with the exact same cloth and in the exact same style as our traditional bespoke suits, but you should expect to pay upwards of £4,000.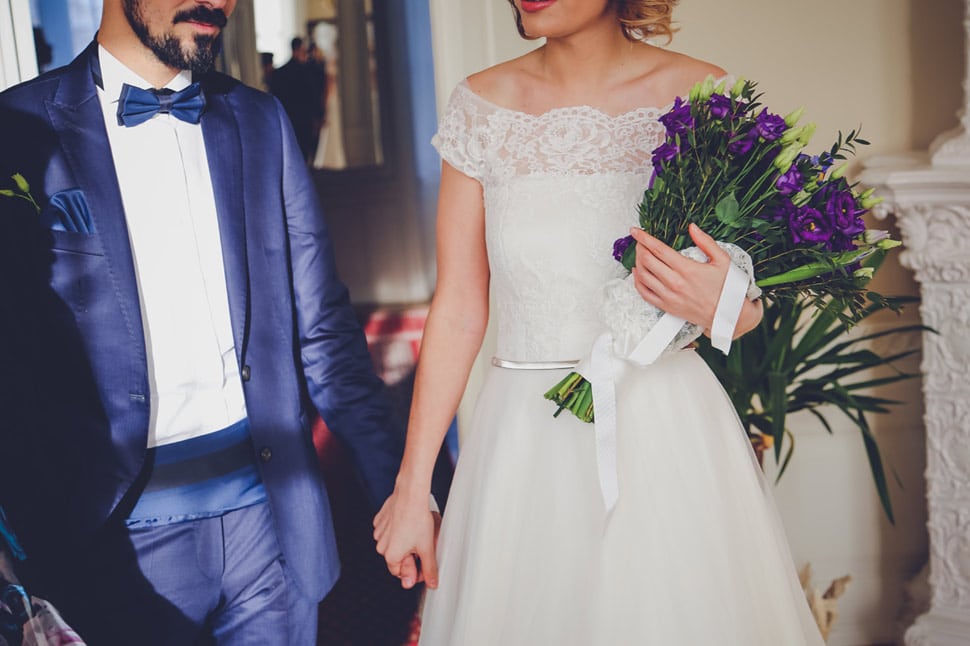 Karl's top tips for choosing a bespoke suit
Do your research – have a look at Instagram, Pinterest and wedding magazines and get a general idea of what sort of things catch your eye.
-Bring pictures – this will help us get a feel for your personality and we can tell you what would and wouldn't work for your body shape.
-Have an idea but don't be too rigid because that can make choosing cloth a little trickier.
22 October 2020
At King & Allen, we are always looking for new ways to break new ground, grow and bring the best possible service to our clients. A big part of that is making sure that we keep up-to-date on the very latest styles, trends and fabrics, as well as innovating ways to improve our service and our standards. That's why we're so excited to announce our new fabric range, made from recycled bottles!
Style Tips & Advice
King & Allen News
Vegan
22 October 2020
As you may know, King & Allen are strongly committed to innovation and producing suits that are not only beautifully-crafted but that also reflect our clients and their needs in a diverse, ever-changing world. We take our corporate social responsibility seriously and we are always looking for ways to contribute to a better, more sustainable world.
King & Allen News
Vegan
01 October 2020
As you may know, King & Allen have been making suits for singer-songwriter Lucy Spraggan for a few years now and we just love her sartorial flair! When she recently lost weight, her suits needed an update and she brought them along to Karl at our Wilmslow branch for some alterations.
Style Tips & Advice
Celebrity Style