5 Top Dress Tips for This Year's Valentine's Date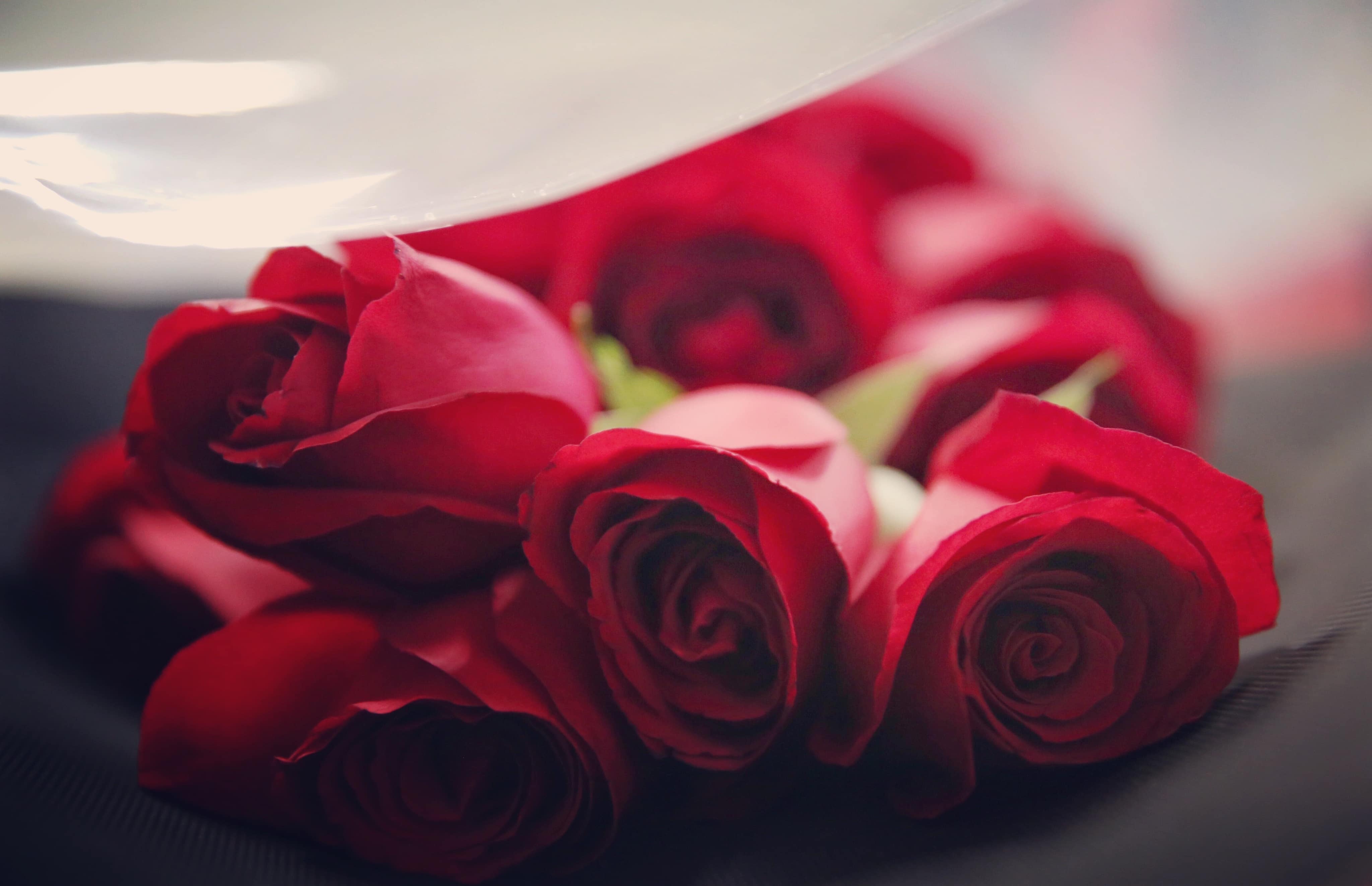 It's that time of the year again when many of us have planned an evening of romance, chemistry and (hopefully) engaging conversation – be it our first date or the twentieth. However, there's one common theme that remains perpetually challenging: What should I wear? And, more importantly, howshould I wear it?
These questions can feel really weighty if you're getting back into the dating scene. Luckily, there's some science that can help you make that all-important decision. It's often been said that a well-fitting suit can make a man look more attractive, and a study we carried out happened to prove this point.
We took photos of 20 men between the ages of 23 and 38 wearing both casual clothes and a suit and then showed them to women on a dating site. Of the hundreds  of women surveyed – more than 80% found the man in the suit to be more attractive.
No surprise to us here at King & Allen HQ, but matching a suit to the occasion can feel a little daunting, so we asked Karl, one of our resident tailors, for his top dress tips to make the perfect impression this Valentine's Day.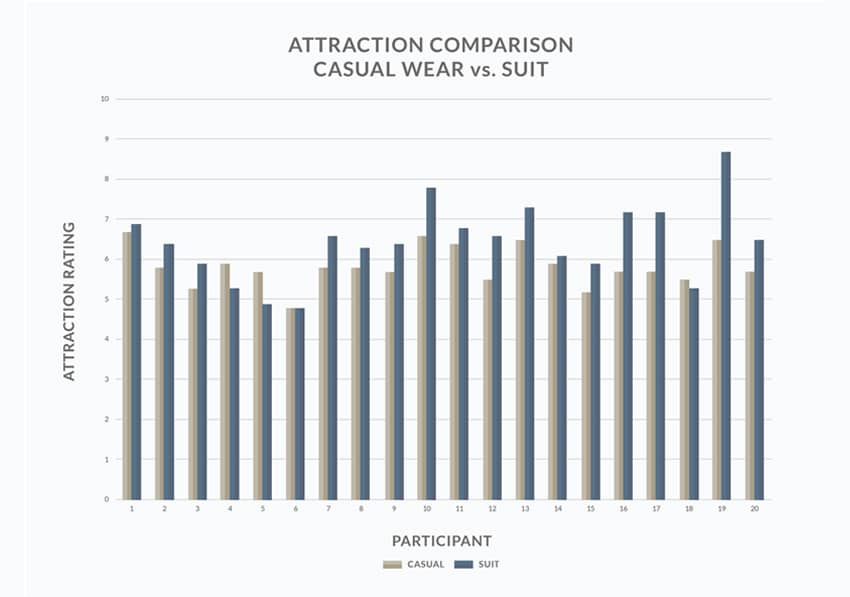 Tip one: Dress down the suit – you're not going to a meeting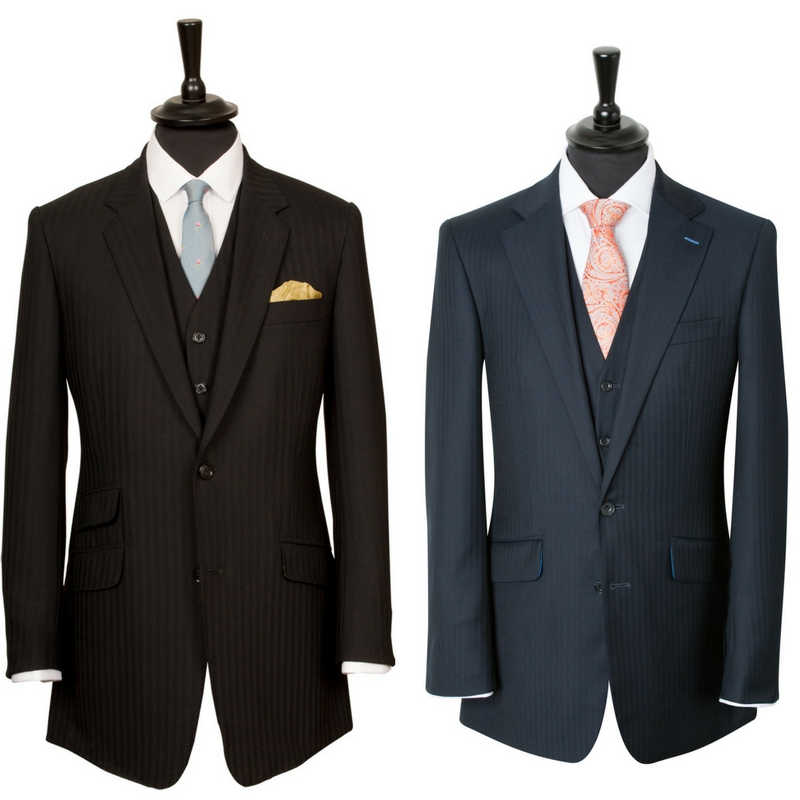 Unless your date happens to be at a black-tie ball, then going too smart is a big no – it can come across as overkill and potentially make your date feel awkward. Instead, you want just the right mix of smart and casual.
"At the moment wearing a suit more casually does seem to be a bit of a trend and I think that's because people can feel comfortable in it but also like they've made the effort," says Karl.
But how do you dress down the suit? There are a few options depending on your style. First, you could opt for a suit jacket, accompanied by a turtle neck jumper, either suit trousers or jeans and smart shoes. This is the perfect mix – giving you the formality of the suit and smart shoes, but with a sleek, debonair, yet laid-back edge with the turtle neck.
Alternatively, if you're feeling less adventurous, you could go for the suit jacket, shirt, jeans and smart shoes. This could be a safer option if dressing up isn't normally your bag.
Karl adds: "I think any kind of shirt, such as an Oxford cotton is a good option and you can get a bit bolder in your jacket – that's where you could show some more personality and get your heavy check on or whatever you like, because it's not part of a full suit."
See King & Allen's page dedicated to casual suits for some great options here.
Tip two: Go bespoke, obviously
For such an important night, you want to look your best – and there's no question that a bespoke fit will compliment your figure more than an off-the-shelf version. "A bespoke suit makes everyone look slimmer and taller because it stays true to the measurements," explains Karl. "People often get confused about how they like it to fit and get it too tight – but that can actually have the opposite effect. Just staying true to your measurements can make you look good without people being able to put their finger on it. The suit was designed to be bespoke and it was designed to make each measurement look the best for the individual. Also, when it's cut to your posture you tend to stay in your posture effortlessly."
Of course a bespoke suit takes a little bit of time to make, so this might be something to bear in mind next Valentine's Day. Find out more about the process of going bespoke with King & Allen here.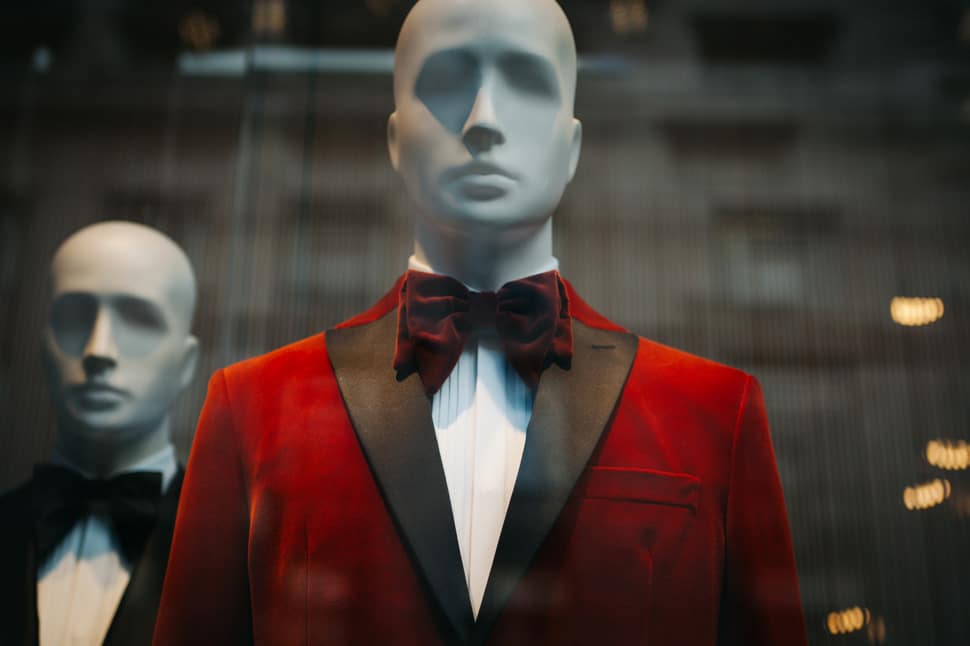 Tip three: Less is more – don't overdo patterns or colours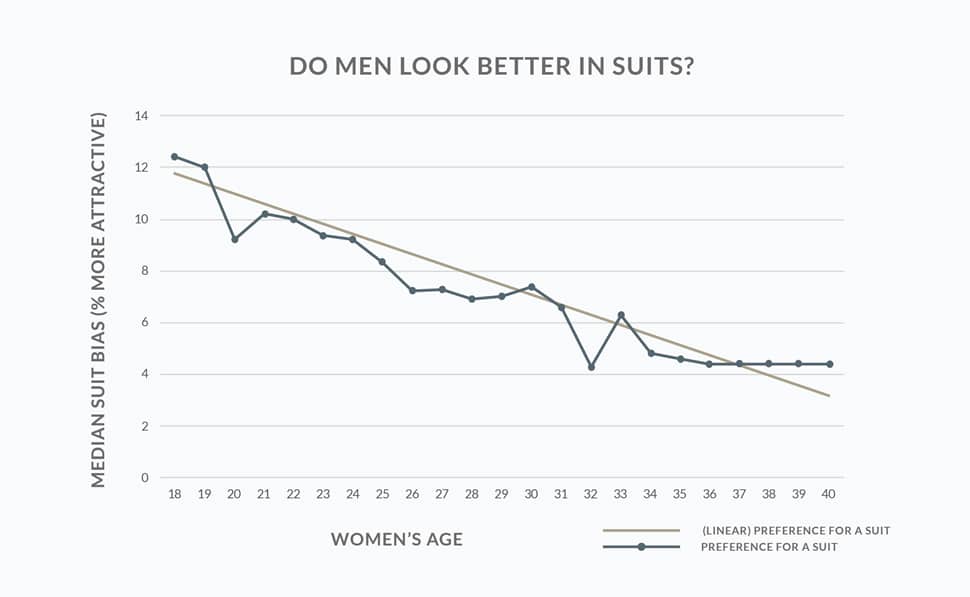 Perhaps one of the most important rules, regardless of what exactly you wear, is not to wear too many different patterns or colours all at once – it will look too busy and ultimately unattractive.
"More than two or three patterns would be a bit of a no-no," says Karl. "If you've got bold check and a polka dot shirt and then really bright trainers it's all too much. It's the same with colours – three is the magic number."
Of course a flash of colour or a bold check is a great way to add a touch of personality, but less really is more in this instance – so don't overcomplicate your look. A more understated and organised look should give off the right impression to your date.
We stock a vast array of fabrics, patterns, colours and styles – all of which you can find here.
Tip four: Finish it with an overcoat
There are few better ways to finish off a suit than with the ever-classic overcoat. Practical, stylish, an overcoat can actually dress down or smarten up your look depending on which style you opt for. But how should it fit?
Length is key, says Karl: "Probably the more classic the better at the moment, like single breasted and not too long in the length – just above the knee seems to be the go-to length for everybody these days."
Choose it in a classic colour that is easy on the eye, such as a navy, beige or grey – it shouldn't be too overstated. As well as giving an edge to your outfit, it is also extremely practical – especially on a British February evening. Who knows, maybe you'll even need to lend it to your date.
You can explore the possibility of a bespoke overcoat on our page here.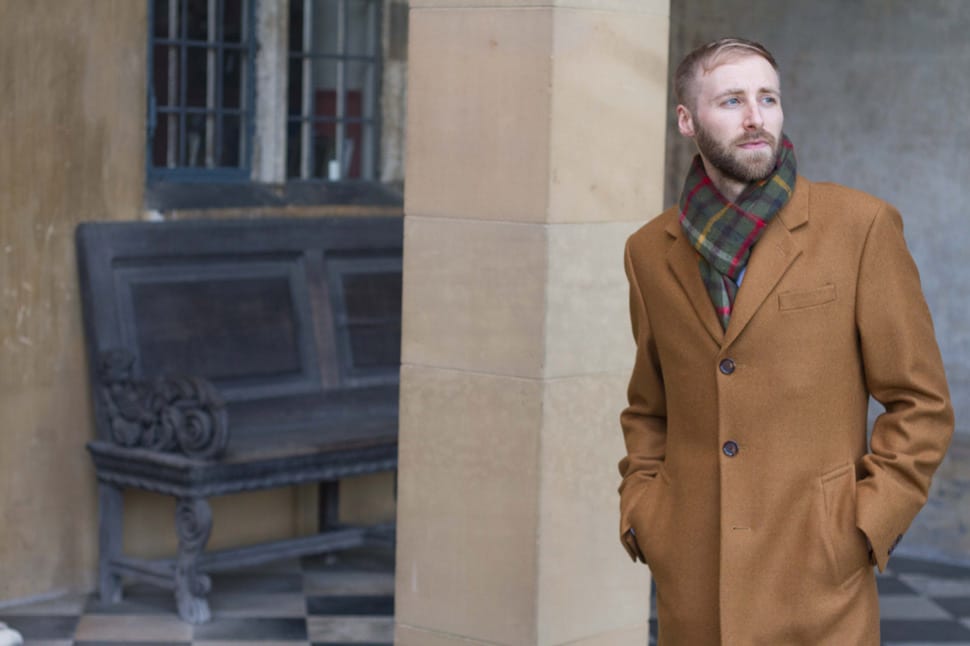 Tip five: Make sure it's well-kept and presentable on the night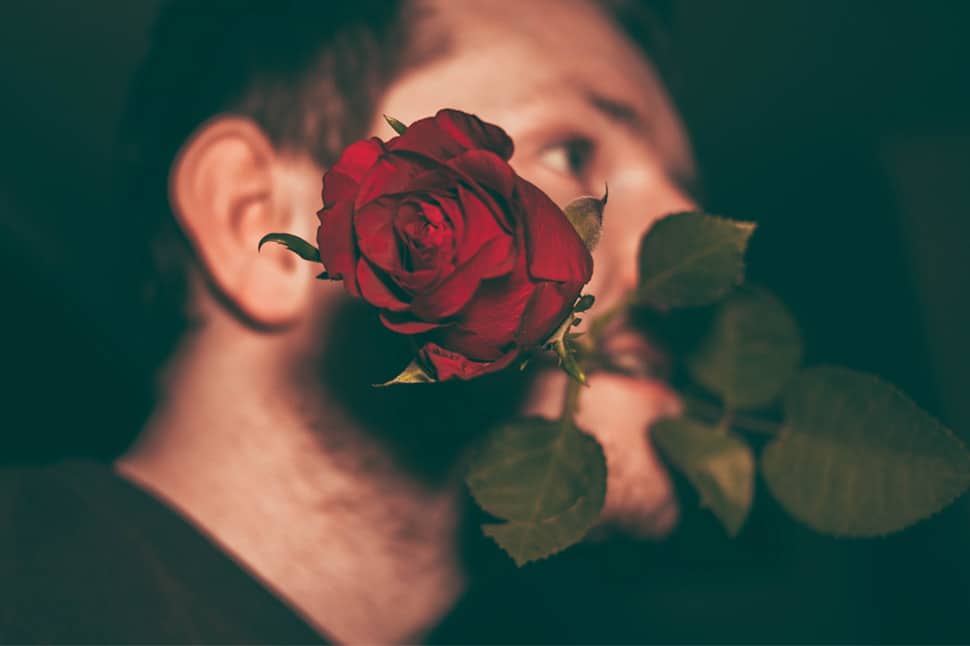 Even the best of outfits will look terrible if not clean, cared for and presented properly. For such an occasion, it is often worth going the extra mile – that could be a dry clean, making sure your shirt and trousers are well ironed and topping it all off with a bit of grooming and your favourite aftershave, for example.
So, there we have it, King & Allen's top five dress tips to prepare for that all-important Valentine's Day date. Regardless of what you wear – be confident, relaxed and most importantly enjoy it. We're often so wrapped up in 'trying to do well' that we forget to enjoy the company. With a positive attitude, an air of confidence and a stylish look – it's sure to go just fine.
16 January 2020
What's not to love about a wedding in the country? It's quintessentially British (think Four Weddings) and it's the perfect way to embrace the great outdoors in a relaxed environment. No wonder so many of us are opting to tie the knot in a rural setting.
Style Tips & Advice
Weddings
Country Style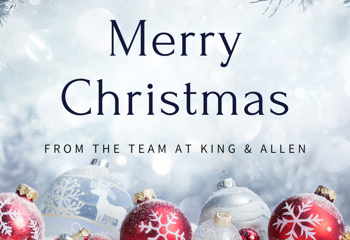 28 November 2019
To get you in the festive mood, we asked our four King & Allen consultants to tell us about their 2019 festive outfit (hint: they all involve a suit) and share their style tips for the perfect party mood...
Style Tips & Advice
King & Allen News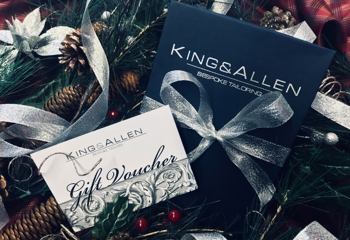 25 November 2019
It's been dubbed the Blue Planet effect - spurred on by Swedish teenage environmental activist Greta Thunberg and the rise of Extinction Rebellion. We are, of course, talking about growing consumer concern about issues such as single-use plastic and climate change...
Style Tips & Advice
Accessories
King & Allen News