The Best of Women's Suit Street Style
Yesterday was International Women's Day – a day to celebrate the amazing ladies in our life. To mark this occasion, we are doing a street style special on the world of women's suits.
There is nothing chicer or more powerful than a woman in a suit. The stylish suits we have featured below range from flowing and feminine to edgy and androgynous in everything from mid-grey to pastel pink.
Scroll down and get inspired by our favourite women's suits as seen on the streets of the world's most fashionable cities…
The Best of Women's Suit Street Style
Flannel Double-Breasted Suit
This flannel suit is a true Winter classic. The relaxed trousers and double-breasted jacket feel very modern and wearable. Layered with a blue shirt and camel sweater, this would work beautifully for business/casual.
Retro Micro-Pattern Suit
The micro-pattern in this suit's cloth gives it a retro 1970s feel. Because of this unique fabric, the rest of the suit has been kept very simple. The contrasting horn buttons used for the fastening are a lovely detail.
Saccharine Sweet Suit
Considering that it is candyfloss pink, this suit could look extremely girly, however, the relaxed fit and the edgy styling gives it a masculine edge that is a lot cooler. Layering a rollneck sweater under a suit is a great way to rock cold weather tailoring, so take note!
Hourglass Double-Breasted Suit
What a beautiful fit! Double-breasted jackets are notoriously difficult to fit properly, so this must be bespoke. Look at the way the jacket nips in at the waist – there is no draping or puckering anywhere. We also love how the pockets sit high on the waist to make the most of her great figure.
Peaky Blindersesque Suit
The styling here is excellent. Wearing a three-piece check suit with a baker boy cap could look cartoonish, but this woman looks absolutely fantastic. The check in the suit feels subtle and summery but could become more wintery with other accessories.
Tomboy Blue Suit
In many ways, this suit is pretty simple with a single button jacket and high-waisted trousers. However, the superb colour and wide lapels really set this apart. When worn with a plain white t-shirt and tortoiseshell wayfarers, this becomes a very cool, androgynous look.
Graphic Monochrome Jacket
Wearing suits as separates has been a major trend for menswear for a while now, so it's no wonder that it is also a feature in women's wardrobes too. This geometric, monochrome jacket is incredibly striking! Wearing it with a black t-shirt and trousers makes a statement without looking too fussy.
Are you looking for a women's suit?
We love tailoring bespoke suits for women, whether it's for work, your wedding or another occasion. In fact, our master tailor has been making women's suits for over 30 years!
If you have been inspired by one of the suits that we shared here or have your own idea for a new women's suit, we'd love to meet you for a free, initial consultation to talk over your requirements.
21 September 2020
The navy blue suit is an absolute must in anyone's wardrobe. Versatile, flattering and classically stylish, we are absolute devotees of this most iconic and fundamental of suits.
Style Tips & Advice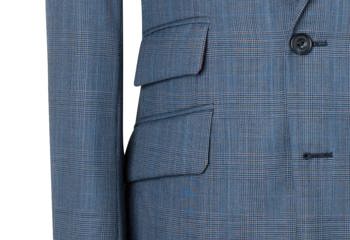 21 September 2020
The check suit is as varied and as unique as the people wearing it. At King & Allen, we are strong proponents of a beautifully-made check suit and, have found, in the last few years there has been a definite resurgence in the popularity of these garments.
Style Tips & Advice
Style History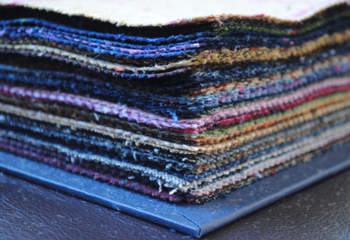 25 August 2020
Every Autumn we start thinking about our options for winter outerwear. Will it be a classic, three-button overcoat in camel? A tweed sports jacket? A double-breasted pea coat? With this in mind, King & Allen have decided to run a promotion with our cloth merchants, bringing a fantastic offer to our clients.
Style Tips & Advice
King & Allen News