How to Wear Colours That Suit You
Most people don't get dressed thinking about whether the colour of their clothing suits them. It's bad enough trying to figure out what colours work well together, let alone whether they actually look flattering on you in the first place!
At King & Allen, we are a fan of wearing colour. If you take a look at the Instagram page of our founder, Jake Allen, you will find that he has a number of suits, all in different colours and all of which look fantastic on him.
Last year, we even wrote about a study that suggests that adding a splash of colour to your working attire could get you a promotion, a pay rise and make you happier!
The key to wearing colour well is understanding what colours look great near your face. Colours worn close to the face will either flatter you, making you look more youthful and attractive, or make you look tired, unhealthy and older.
In the article below, we will describe the dominant colourings most people fall into and the colours we suggest they wear and avoid.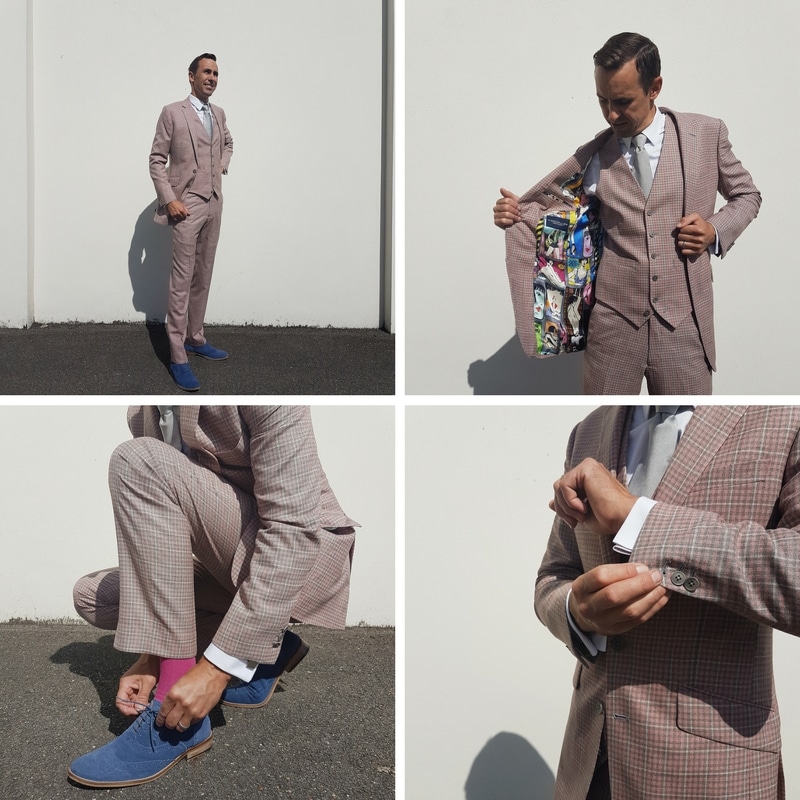 The King & Allen Guide to Colours That Suit You
Silver Fox
The silver fox has greying or pure black hair without a hint of red in it and blue, grey or cool brown eyes. Silver foxes with light skin will have pink tones to their skin, whilst those with dark skin will have blue/grey undertones to their skin.
If you fall into this category, you will look fantastic in all shades of grey and blue. Pinks and lilacs are also very flattering on you, as long as they are cool-toned.
If you have light blue eyes and white hair, avoid wearing dark colours such as black or dark navy close to the face. It will wash you out. You will look better wearing pastel shades.
If you have dark skin and dark eyes or grey hair, darker shades will flatter your face.
Colour Palette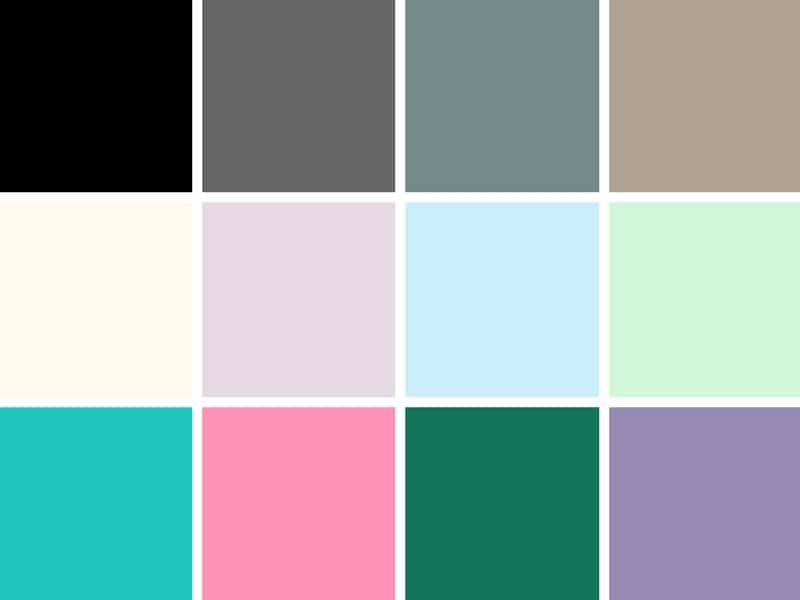 Light
Light people have light to medium blonde hair or have very little hair at all. They have pale skin and light blue, green or grey eyes. Their overall appearance is very light.
If you fall into this category, you should always wear a light colour near your face to avoid looking washed out. You should avoid wearing dark colours.
Business attire can be tricky for you because typical business colours (navy, charcoal) can be overpowering on you. Instead, we recommend you choose mid-greys and lighter navies. Make sure your shirts and ties are light so that the overall look is lighter.
If you want to wear dark colours, only wear one dark piece and always away from the face. The lightest colour should be worn closest to the face.
Colour Palette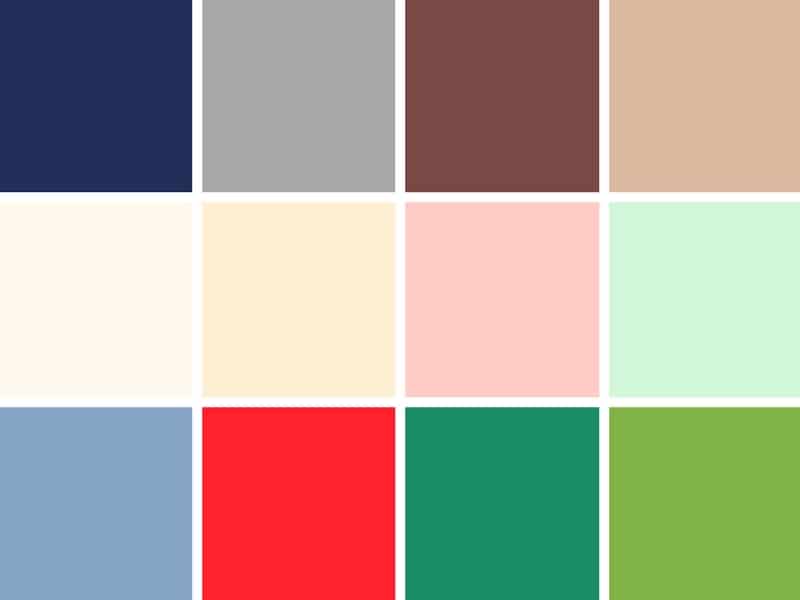 Redhead
Redhead's have strawberry blonde, auburn or red hair with pale skin and freckles. They have blue, green or brown eyes. Their overall appearance is very warm.
If you fall into this category, you should wear colours with a warm undertone. Colours like navy or grey can be worn but must be warmed up by wearing them with warmer colours such as yellows, peaches and greens. Both tonal and contrasting colour combinations will look very flattering on you
If you have light green or blue eyes, you will look better with lighter colours closer to your face, however, if you have dark green or brown eyes, slightly darker colours will be more flattering close to the face.
Colour Palette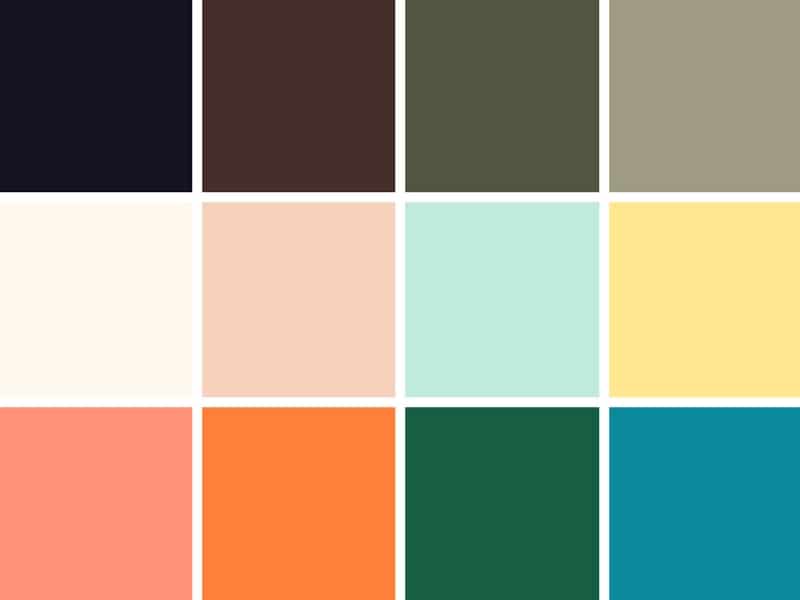 Deep
People in the deep category have dark brown or black hair with dark eyes. They can have any skin tone from pale to very dark.
If you fall into this category, you look fantastic in strong, contrasting colours. Dark colours alone will look excellent, as will dark and light colours worn together. Deep, rich colours are very flattering on you, particularly head to toe.
Be cautious of wearing a pale colour on its own next to your face – it is not as flattering. Instead, balance it with a dark tie, jumper or jacket.
Colour Palette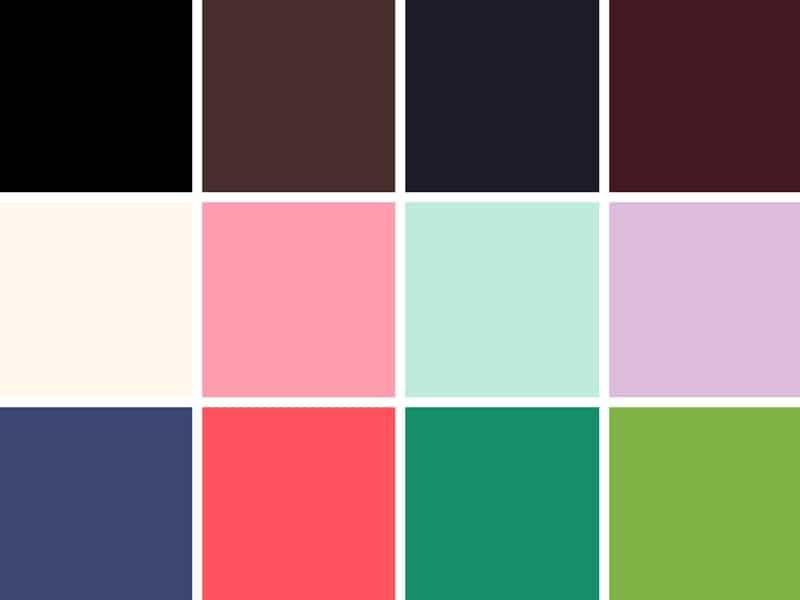 High Contrast
High contrast people have dark hair with pale skin and freckles or darker skin and no freckles. They tend to have bright blue, green or clear brown eyes.
If you fall into this category, you will look fantastic in contrasting colours, particularly if you wear darker bottoms with lighter tops. Light shirts should be worn with contrasting ties. If you do want to wear a darker colour near your face, balance it with contrasting shades in the rest of your outfit.
You can wear tonal looks, but the colours should be bright and clear. If you want to wear more muted colours, balance them with brighter colours to make the most of your colouring.
Those of you with freckles should avoid icy tones and stick to warmer colours, whilst cool tone complexions should err towards the icier side of the palette.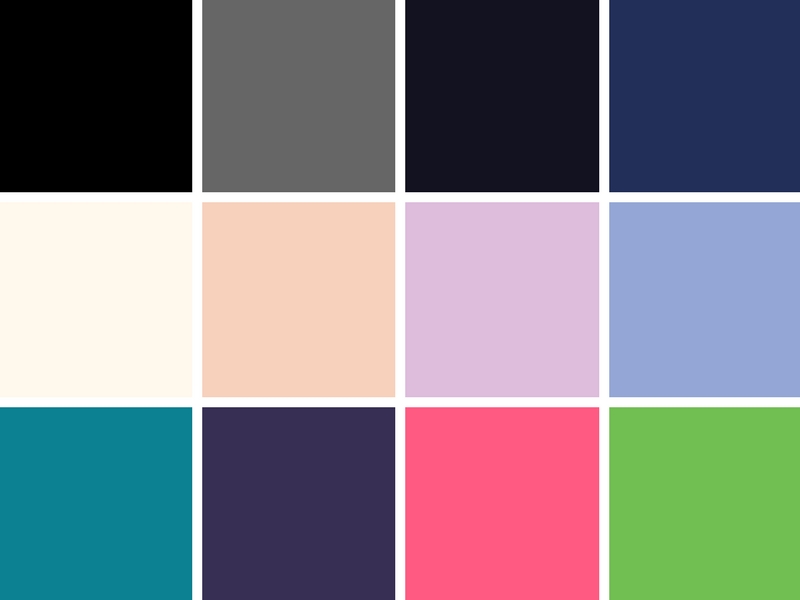 Low Contrast
Low contrast people have dark blonde to mid-brown hair with light to olive skin. They have blue, green, grey or brown eyes.
If you fall into this category, you should avoid wearing strong, bright colours, particularly in contrast. You will look much better wearing tonal colours together. Contrasting colours should only be one shade lighter or darker than the rest of the outfit.
You should wear medium-depth colours – neither light nor dark. Bright white shirts are not flattering on you. Neither are dark navies, so you should wear a lighter navy.
High contrast patterns are not a good choice for you. Instead, we recommend that you wear more blended, tonal patterns that will flatter your muted colouring. If you do wish to wear a stronger colour, soften it by wearing it in a texture such as a knit.
Colour Palette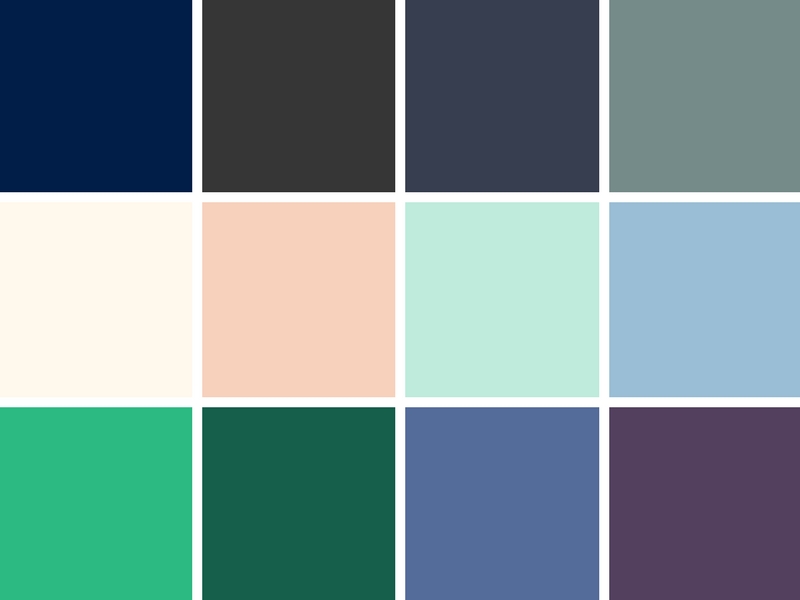 Wear What Works For You
Whilst these guidelines are helpful, they are not hard and fast rules. Experiment with the suggestions here and see if you like the results. If you don't, you have our permission to ignore them! In the end, personal style is all about wearing clothing that makes you feel good.
We're Here to Help You!
If you want to wear a suit that flatters your dominant colouring, but don't know where to start, our tailoring consultants can help.
Book a free consultation and we can discuss what fabrics will work for your unique complexion.
Arrange a free, no-obligation consultation
21 September 2023
The waistcoat is the ultimate centrepiece and it's made a comeback in 2023. It's a staple that works with any season and is highly versatile when it comes to styling. Whatever your taste, from sophisticated to bohemian, we have your look!
Style Tips & Advice
Weddings
20 September 2023
With dress codes blurring more and more, suits no longer just mean business. It's becoming increasingly popular to add a casual spin on workwear to make your 9-5 pieces hit their targets at the weekend too. Here are a few tips on how to easily take your suit from work to the weekend.
Style Tips & Advice
Accessories
Business Style
17 August 2023
Wool is a natural fibre that has been used for centuries to make clothing, blankets, and other textiles. In the UK, wool is particularly well-known for its use in suiting fabrics. We explore how wool is made into suiting fabric, from the shearing of the sheep to the finished product.
Style History