Plan Your Summer Suit With These Lightweight Cloths
Spring is here, which means that it's time to start planning your next lightweight suit, particularly if you have a wedding approaching this summer.
When planning a summer suit, there are a couple of things to consider. The construction of the suit will affect how comfortable it is to wear in extremely warm weather. In cases like this, the key is to keep it light and breathable, so choosing a casual half-lined or unlined suit will keep you cooler.
Another big thing to consider for any summer suit is the cloth. With the right lightweight cloth choice, you could be wearing a suit in 30 degrees heat and still feel comfortable.
In today's post on the journal, we are sharing our top picks from Holland & Sherry's Spring/Summer 2017 collection, including options for work, play and everything in between.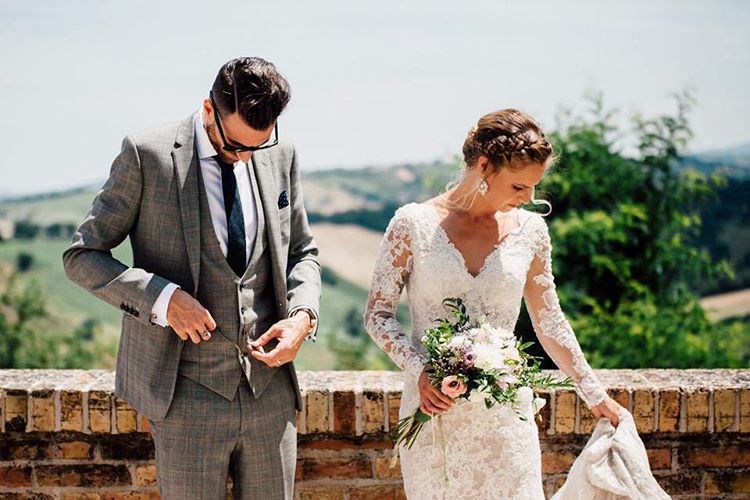 Our Favourite Lightweight Cloths for Summer Suits
Cape Horn
This bunch is made of lightweight, high-twist cloth woven from fine merino wool. The yarn used in the cloth has been "up" twisted, which makes it crease-resistant – unlike many lightweight cloths!
This feature makes it ideal for business travel as your suit will look just as smart when you step off the plane as you did upon departure.
100% merino
260 gm / 8 oz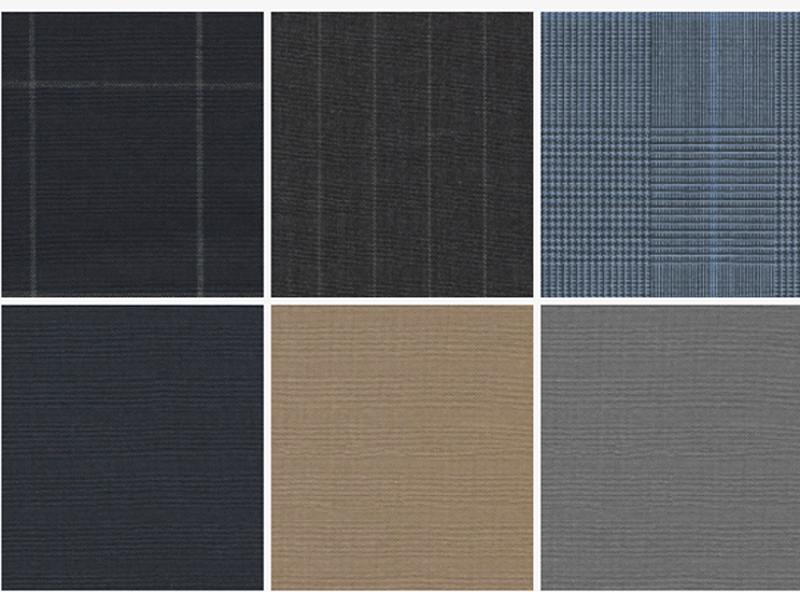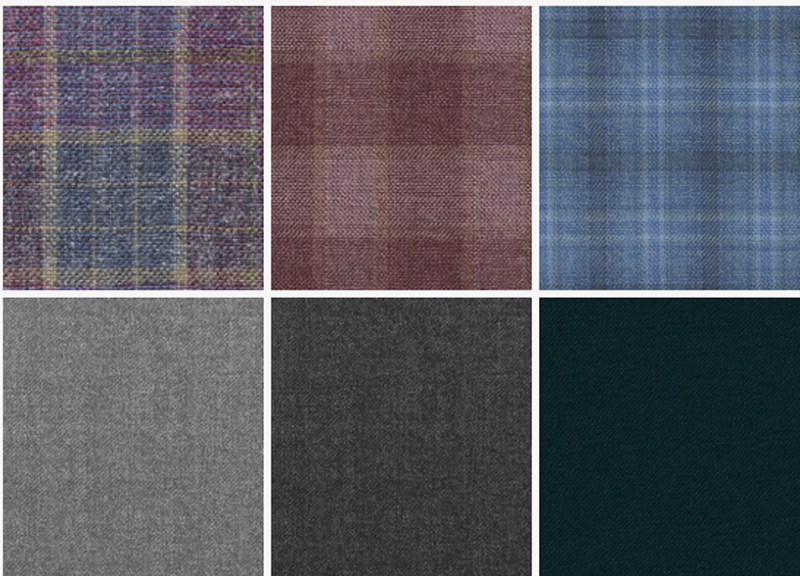 Crystal Springs
This bunch features a wide range of superb checks in vibrant colours in luxuriously soft merino and wool/silk/linen blends. They would make excellent jackets to be worn with neutral trousers – a fantastic option for the groom who wants to make a statement!
Cloths of:
Super 130s merino wool
Wool/silk/linen blends
Weights of:
230 gm / 7.5 oz
270 gm / 9.5 oz
Mesh Blazers
Traditionally, blazers were made from fabrics such as wool serge, hopsack, worsted or flannel, however, Holland & Sherry have just released this fantastic mesh cloth.
Ideal for Summer, the mesh provides a more relaxed, unstructured look to a blazer, particularly if the jacket is unlined.
100% wool
Weights of:
280 gm / 9 oz
310 gm / 10 oz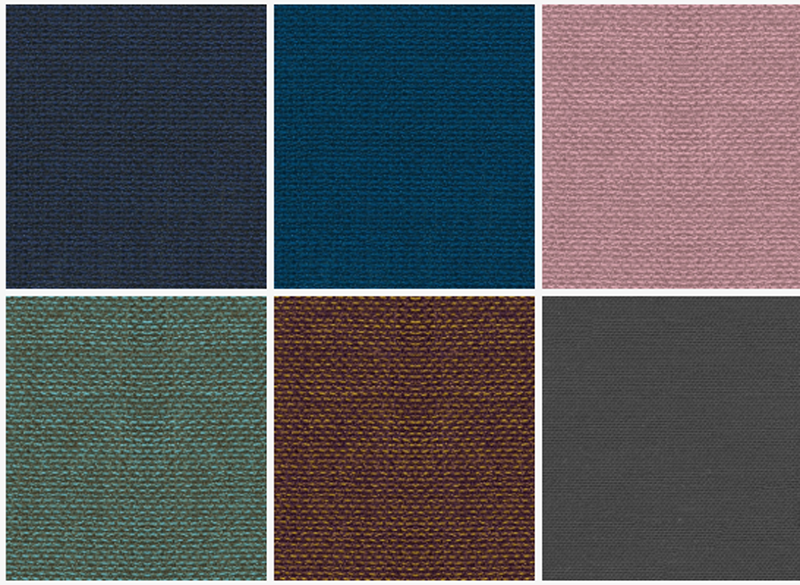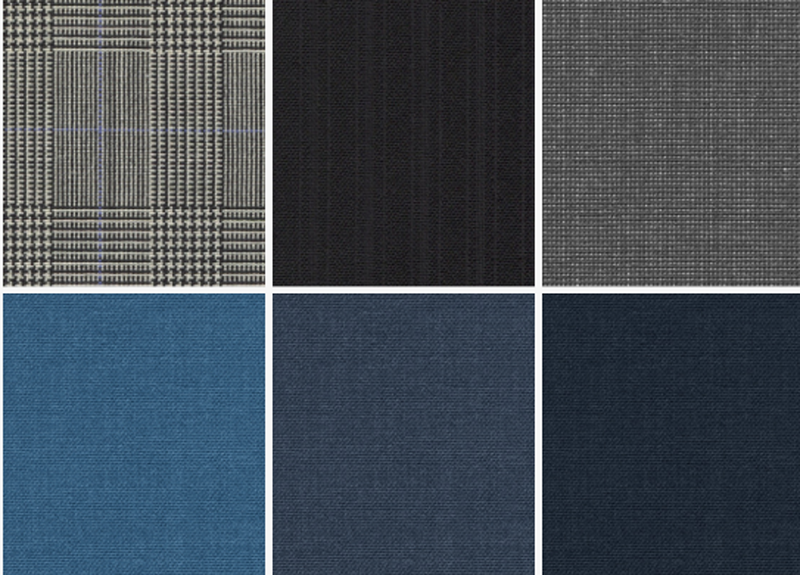 Crispaire
Crispaire has been one of our most popular cloths for a few years now, and we are sure that this new bunch will be equally as popular. A traditional plain weave, the finished fabric has a firm, crisp handle.
The rounded quality of the yarn used in the weave makes it incredibly crease-resistant. Therefore, it is ideal when worn as a travel suit or even a wedding suit.
100% Wool
280/310 gm 9/10 oz
Dragonfly
Dragonfly is a collection of fabrics, woven in England and featuring a fabulous selection of checks and stripes. It is incredibly lightweight making it ideal for wear in hot weather.
The cloth uses AquArrêt technology, which is a stain resistant finish around the fibres of the cloth. This means that any liquid such as water, juice or even red wine will simply bead up and roll off the cloth, leaving it looking as good as new. Even ground-in stains can be removed by a dry cleaner. Clever!
100% Wool
200 gm 6.5oz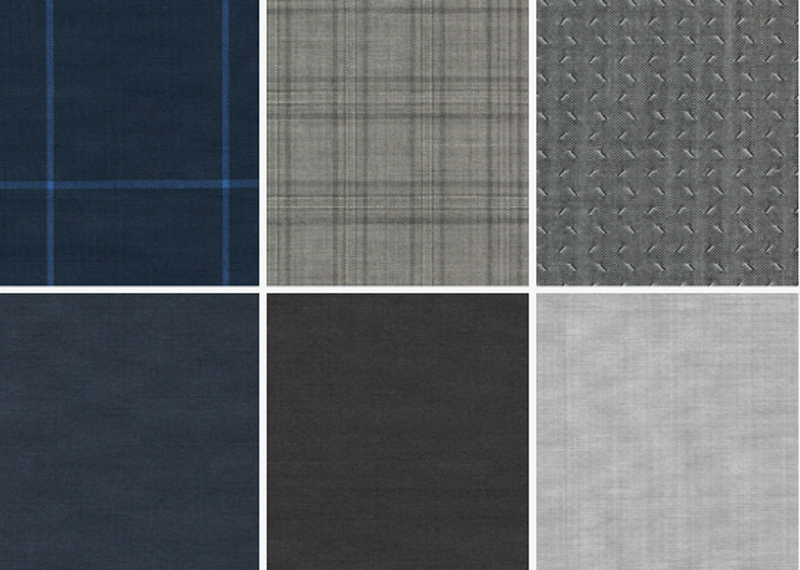 Request Your Free Swatches Here!
If you liked any of these cloths, we can send a free swatch (or more!) to an address of your choice.
Just hover over the cloth you like and note down the code that appears over the image. Then, contact us below telling us the cloth code and the address you would like us to send them to.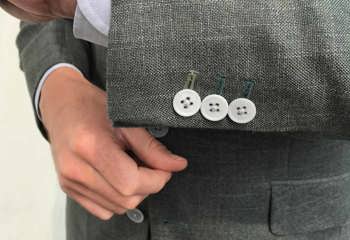 07 November 2019
November is World Vegan Month, when vegans around the world celebrate their lifestyle choice and champion others to do the same. And it seems more and more of us are making the switch. In 2018, there were 3.5 million registered vegans in the UK, up from around 540,00 in 2016, according to a study by The Vegan Society, which just happens to be celebrating its 75th birthday in 2019.
Style Tips & Advice
Celebrity Style
28 October 2019
When it comes to style superstars, there is none more seminal, more chameleon-like and more innovative than David Bowie. As you may remember, we included the iconic star's ever-evolving look in our recent blog post on the suits that rocked. That's why we were over the moon when Professor of Film and Cultural Studies, Dr Will Brooker, approached us to make a copy of Bowie's legendary mustard-yellow suit.
Celebrity Style
King & Allen News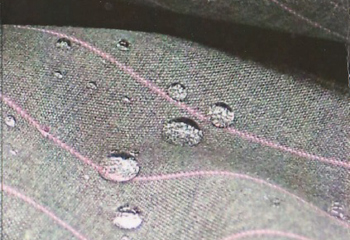 27 October 2019
Creating the perfect suit starts with a high-quality fabric. That's why we work closely with renowned  luxury cloth merchant, Holland & Sherry, to make sure we have the world's best possible cloths available for our clients. While we place great value on traditional methods – for example some of Holland & Sherry's pattern weaving hasn't changed in 200 years – we also believe in keeping one eye firmly on the very latest bespoke tailoring technologies.
Style History
King & Allen News