How to Wear Your Suits as Separates
Whilst it may seem controversial at first, wearing suits as separates is a fantastic way of getting more wear out of your favourite pieces and bringing more versatility to your wardrobe.
It must, however, be approached with some caution. Not all suits should be separated.
A good example of this is the pinstripe suit: whilst it has been done in the past, it's very tricky to get away with wearing a pinstripe jacket or trousers with pieces in a different cloth. If you're a beginner with this, start with simpler combinations and reserve the braver options for when you have gained a bit of confidence.
In today's blog post, we will be sharing how you can start wearing suits as separates with the help of Karl, our Wilmslow store manager, and his fantastic wardrobe of suits.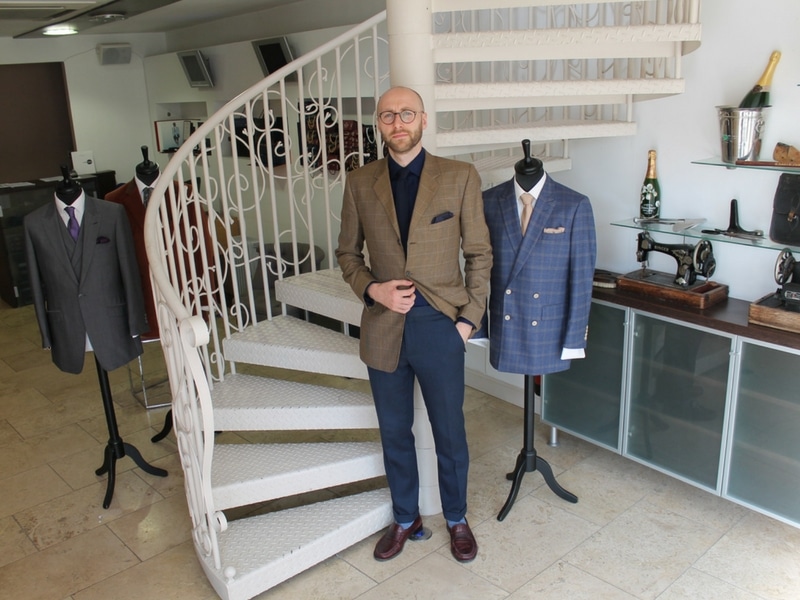 Wearing Your Suits as Separates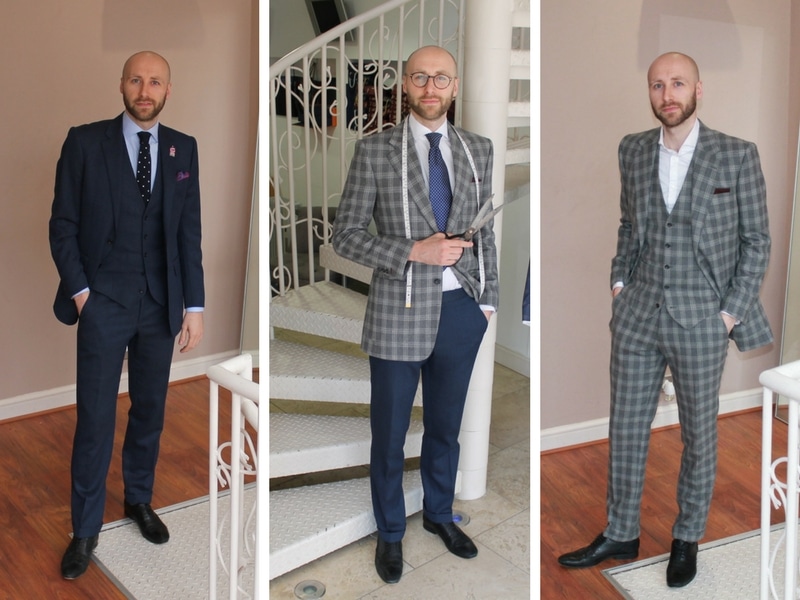 Tip #1: Choose a Neutral Base
The best place to start is with a neutral base. This suit will be the foundation of your outfit. In this case, Karl chose a navy blue suit in cavalry twill. Navy is an excellent colour to use as you separate your suits because it coordinates well with many other colours.
Why this outfit works…
Karl has paired the navy trousers of the original suit with a grey checked jacket from another suit. It's very effective for a couple of reasons. Firstly, the colour palette is neutral and limited to only 4 colours throughout the entirety of his outfit. Secondly, there is a nice contrast in texture from the matte cavalry twill of the trousers to the soft flannel of the jacket.
Tip #2: Both suits must have a similar cut
When combining two suits into one, both suits must have a similar cut. Wearing a very fitted jacket with loose-fitting trousers will look rather odd, whereas wearing a fitted jacket with fitted trousers will look streamlined and cohesive. Each piece should look natural next to the other, even though the cloth is completely different.
Why this outfit works…
Wearing two solid neutrals with one another is probably the safest way to experiment with the "separates" trend. In this outfit, Karl has worn a dark grey suit jacket with the original navy trousers. If these trousers were any darker, it wouldn't have worked because the contrast would have been too low, but because this navy has a bit of a punch to it, it is very effective.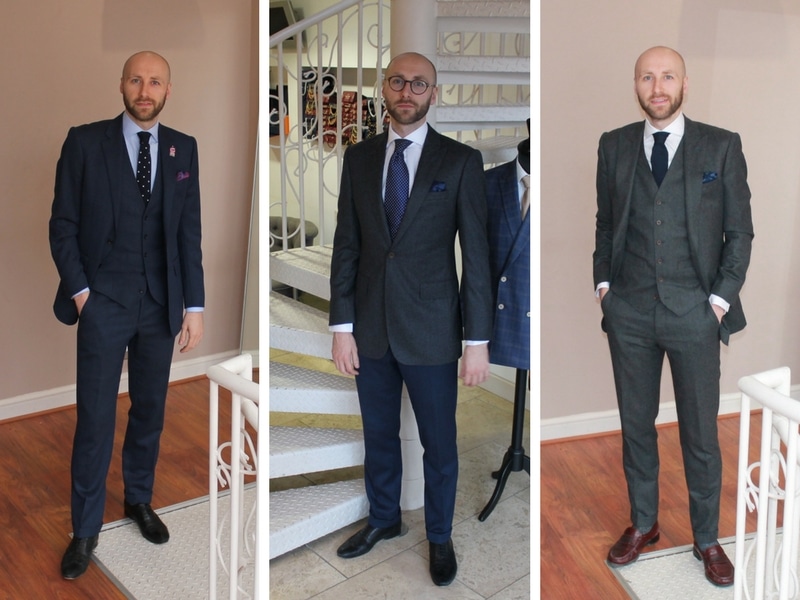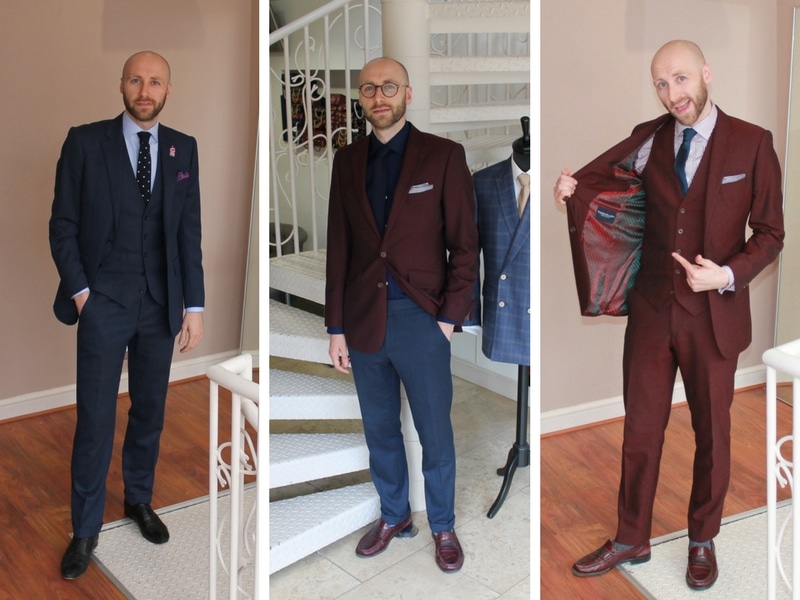 Tip #3: Opt for tried and tested colour combinations
If you want to bring a bit of colour into your outfit, we recommend that you stick to tried and tested colour combinations. In every outfit, particularly when it comes to tailoring, there should only be one main point of interest. In this case, wearing suits as separates is interesting enough. Adding in an unusual colour combination will only push this outfit into clown territory.
Why this outfit works…
Navy and burgundy are real menswear classics. Look inside any navy suit jacket and I would guess that half of the linings are burgundy. Karl has excelled here in making the burgundy jacket the focal point of this outfit. The navy trousers from the original suit, as well as the shirt and tie, frame it perfectly.
"A suit I feel really good in."
These are words from a recent customer on his King & Allen suit.
If you're a tricky size to buy for and experience fit issues with the majority of your off-the-peg suits, it's time to go bespoke. For the first time, you will be able to wear a suit that fits properly and makes you look and feel great.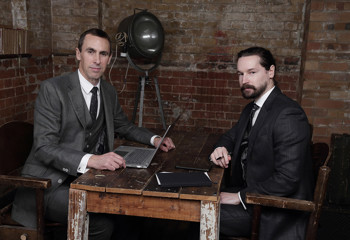 13 January 2022
There is no doubt about it. Veganism is thriving. Statistics from The Vegan Society show that the number of people choosing a plant-based diet quadrupled between 2014-2019. One of the ways in which people have discovered veganism is through Veganuary. Read on to find out more and take a look at our great offer on vegan suits this January!
Style Tips & Advice
Vegan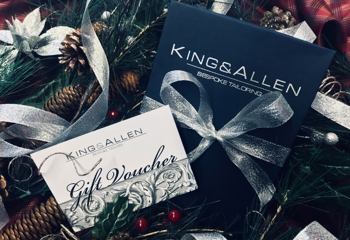 22 November 2021
With Christmas fast approaching, take a look at our gift recommendations for the suit-lover in your life. From vouchers, to pocket squares, to cufflinks, you need look no further for the perfect Christmas present!
Style Tips & Advice
King & Allen News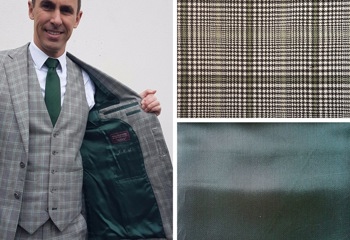 11 October 2021
The lining of the suit is often overlooked but, at King & Allen, this is often one of the most fun moments for our customers. 'The lining choice is a chance for you to show some flair,' says Jake Allen, 'even if your suit is quite plain, the lining can really liven it up and show off your individuality.' We've outlined some cloth and lining pairings below, to give you some inspiration for your next suit!
Style Tips & Advice